This is layout #13 from my
Feb CKC Irish Soul kit
, I'm finding it hard to believe I have gotten so many layouts from this kit and I still have tons of scraps in my box, though they are getting pretty tiny!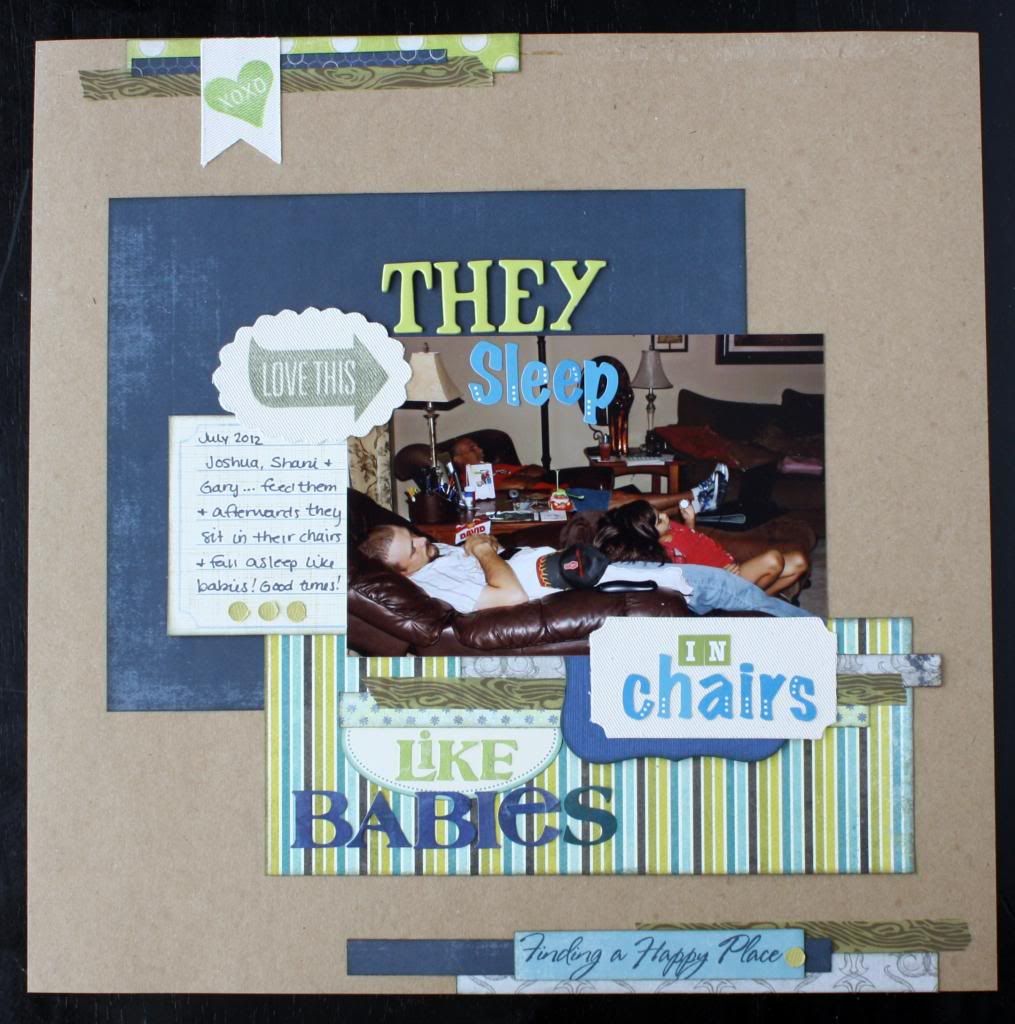 This layout was inspired by the
Feb 15 sketch at Stuck
, really, I did start out with the sketch!!! I used all scraps for this layout and I had to add the kraft cardstock. I have one piece of brown cardstock that hasn't been cut into left in my kit so I may be able to squeeze out one more layout if I find time in the next couple of days!
I stamped on the canvas shapes and the sentiment along the bottom.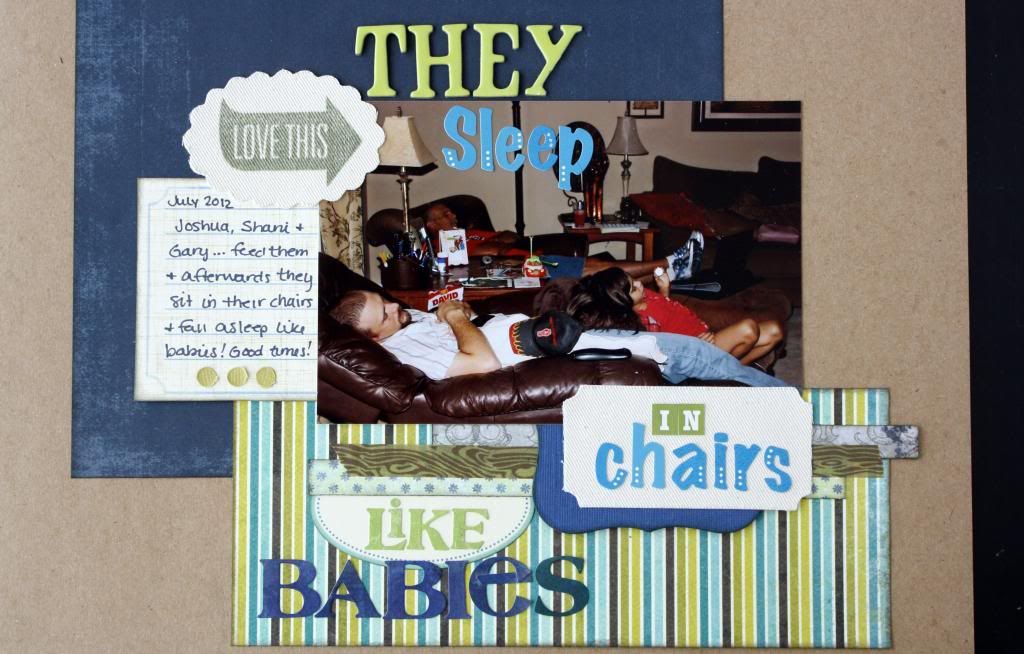 I mixed up the alpha's again because I am running so low on some of them. I might toss some out after I finish with this kit, but then again they might come in useful on some random project! LoL!! I can be such a hoarder!!!
If you look closely you can tell that I Frankensteined some letters on this layout, I just learned that term recently! On the word They, the Y is a cut down X; the word Like the E is from a F and Z; and the word Babies, the A is from a V and Z, the E is from an O and K and the S is from my green letters that I inked to make blue, in person you really can't tell the difference like you can in this picture!
Thanks for visiting my blog today!