This is layout #5 using my
February Irish Soul kit
, it was also inspired by one of my favorite
Canadian scrappers Tracy.
I originally found her on 2 peas and then started following her blog and her YouTube channel where she's known as MercyTiara. I love her style and she has inspired me to break out of my box on numerous occasions.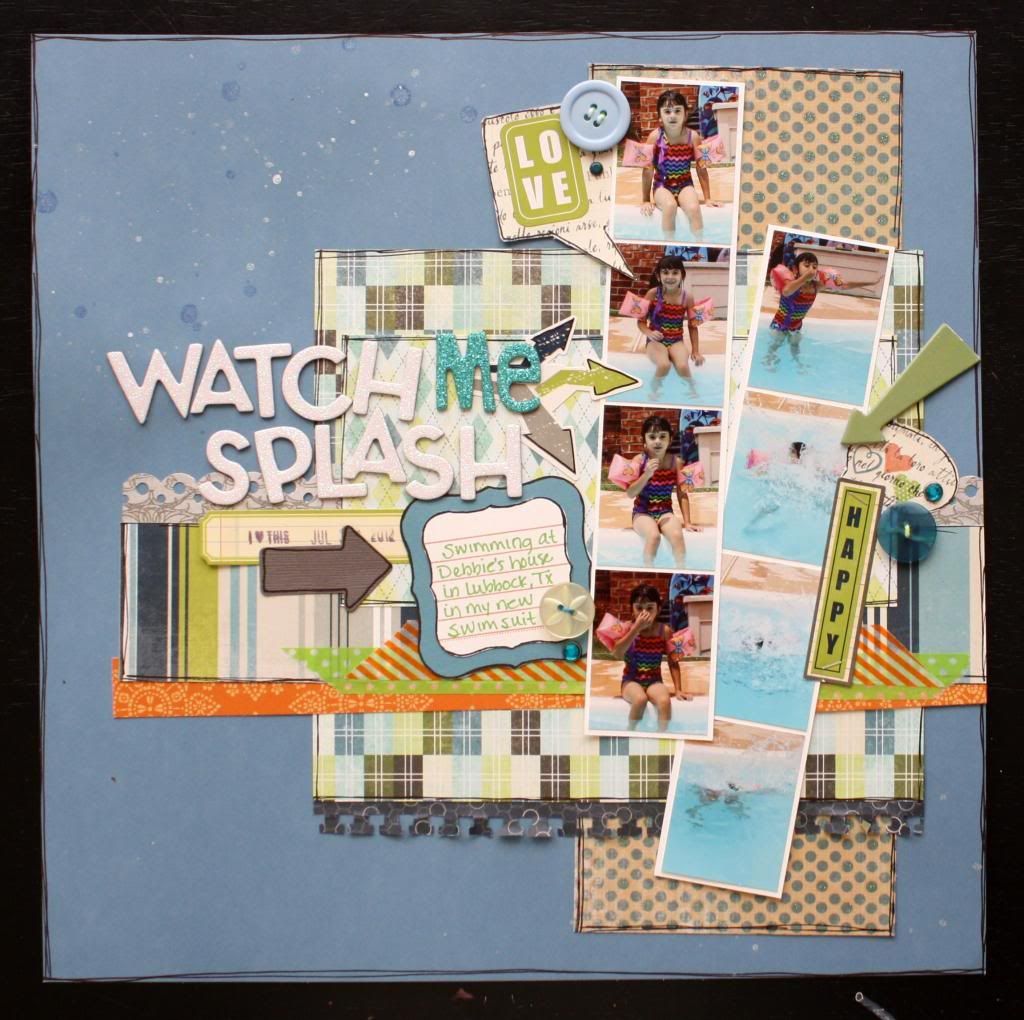 I had a stack of photos from when we were swimming last summer with my oldest grand daughter, she wanted me to take her picture as she jumped in the pool. So I took the photo, in action mode and kept my finger on the button. I had over 30 photos from start to finish. I wanted to make a photo strip and Tracy inspired me to make one. This is my favorite layout so far!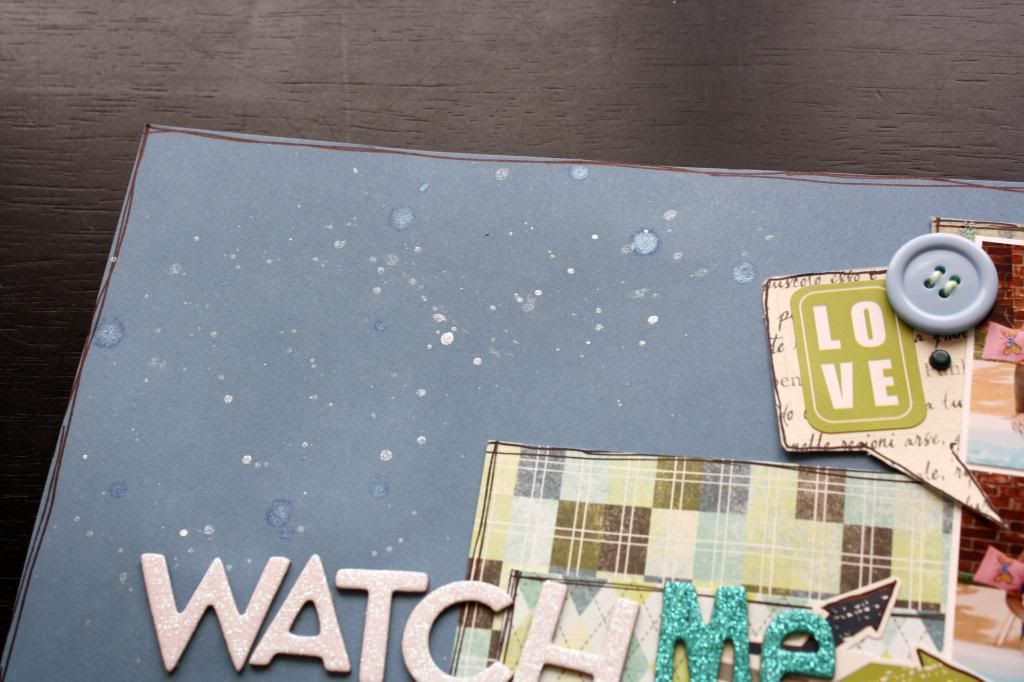 I added the ink splatters using smooch white spritz and glimmermist in icicle blue. I layered the Love sticker onto a speech bubble and hid most of it under the photo strip.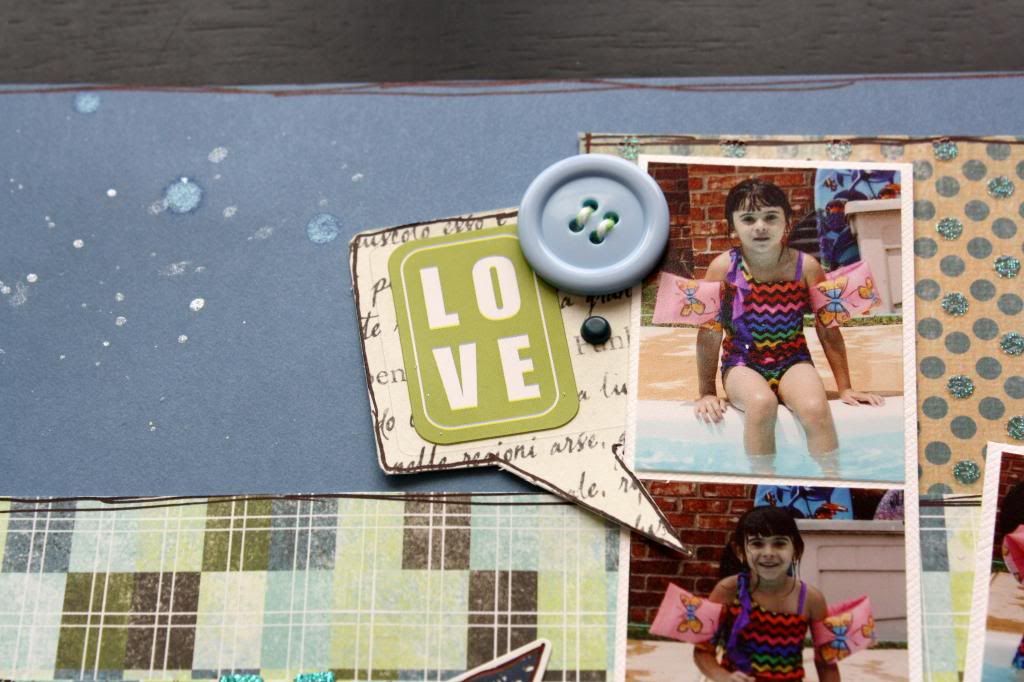 Tracy outlines more often than inking edges so I thought I would try her technique on this layout.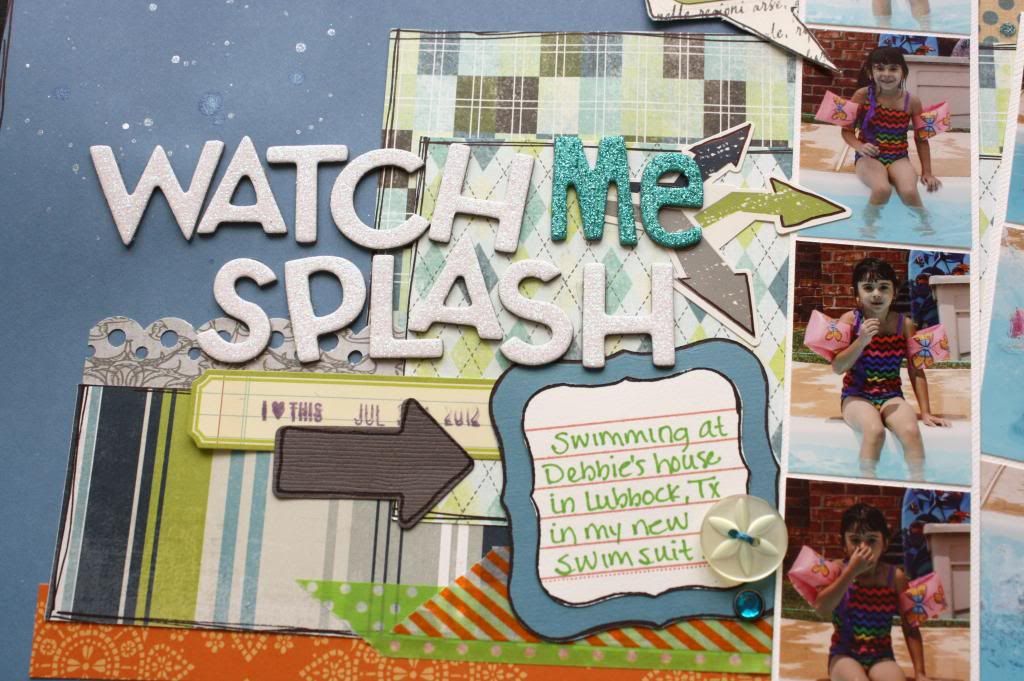 I added the thicker glitter letters in white and turquoise. I also added the striped orange washi to this layout and tucked in a couple of the scraps papers, the grey border over the striped piece and the orange under it. I love the layering here.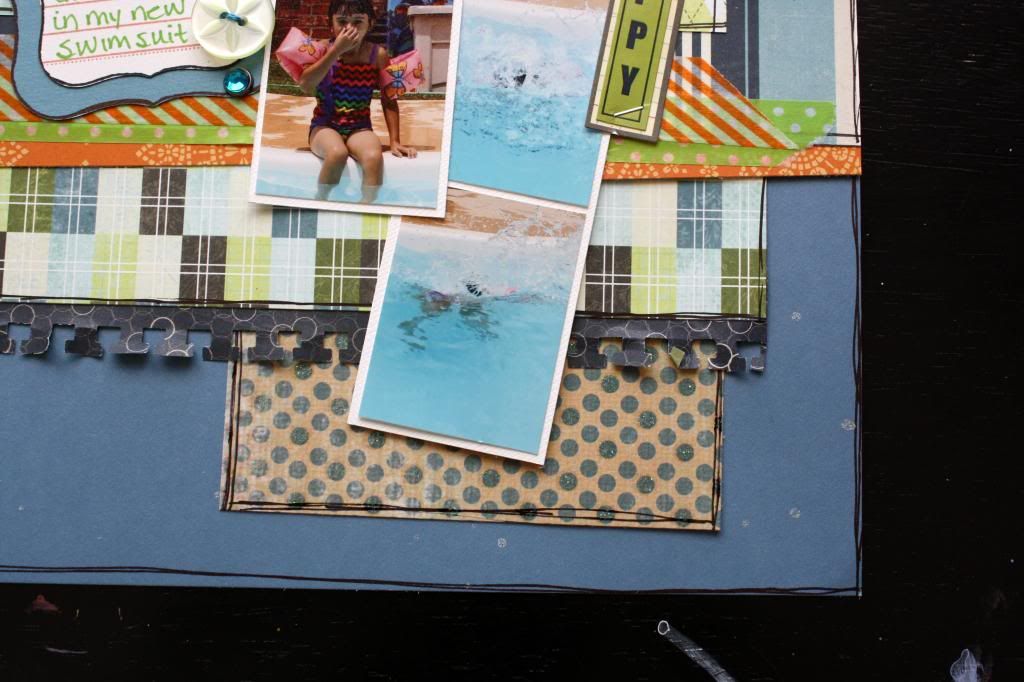 I broke out a couple of border punches for this layout as well. I added the blue/turquoise glitter dot sheet to my kit only to add some extra glitter and make the colors a little more girlish if that makes since.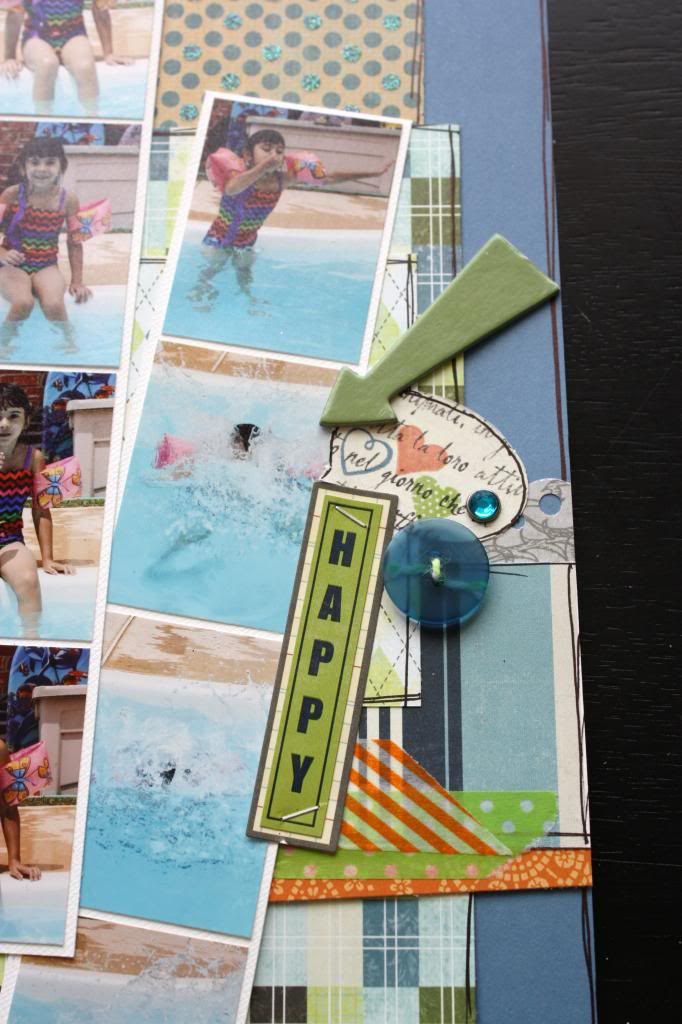 I stamped the 3 little hearts on the speech bubble and layered up the sticker Happy with another journal spot sticker and attached them with my tiny attacher.
Thanks for visiting my blog today!!!