This is it....NUMBER 14!!!!
I made a relatively large
February CKC kit called Irish Soul
and this is the last layout that I made using that kit. Tomorrow I will show some journal cards for PL and a birthday card that I made before showing you the remnants of my kit.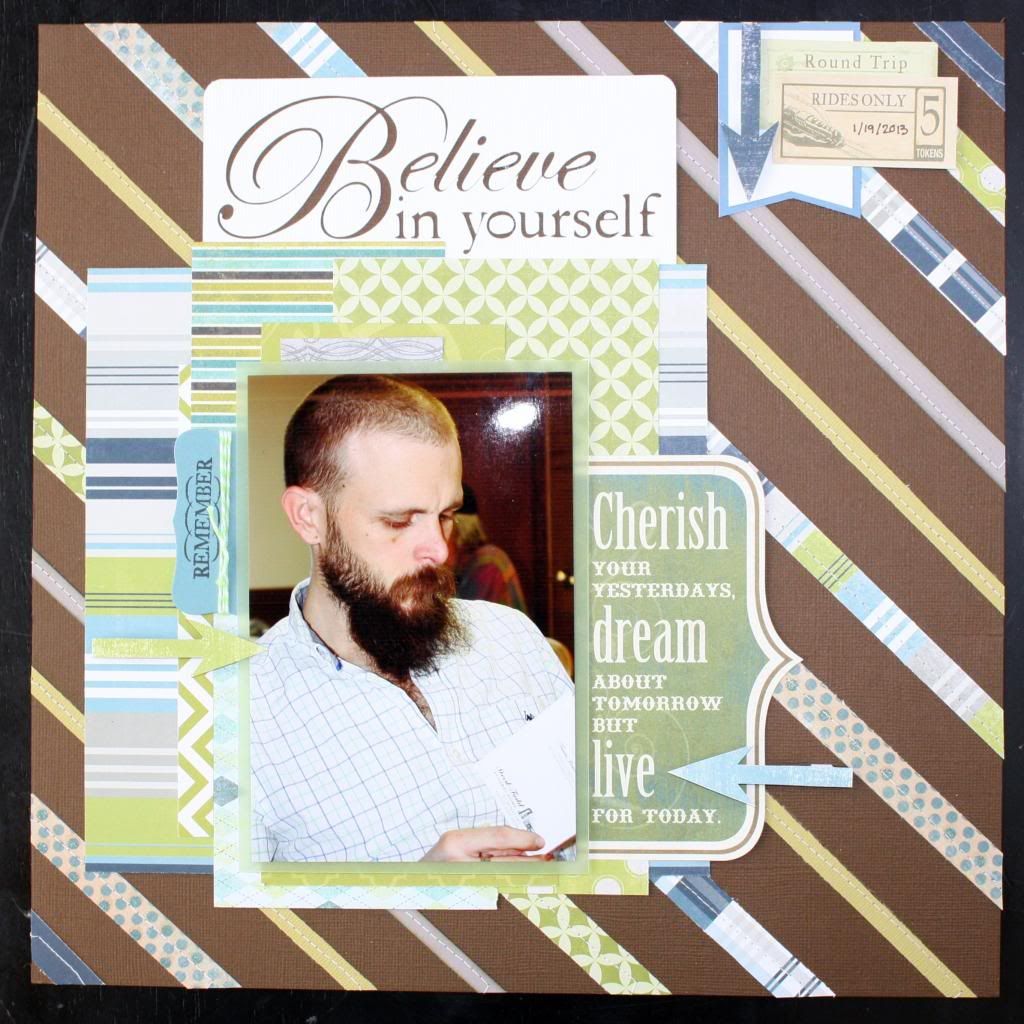 I was actually digging around looking through my scraps to make some journal cards for PL and I found the piece of brown cardstock at the bottom of the tray and thought...one more. I had just been over to Shimelle.com and found a
sketch
there that I was inspired to try after seeing what designer Paige Evans did with it. I've been saying I wanted to use my sewing machine more and well this layout allowed me to do just that!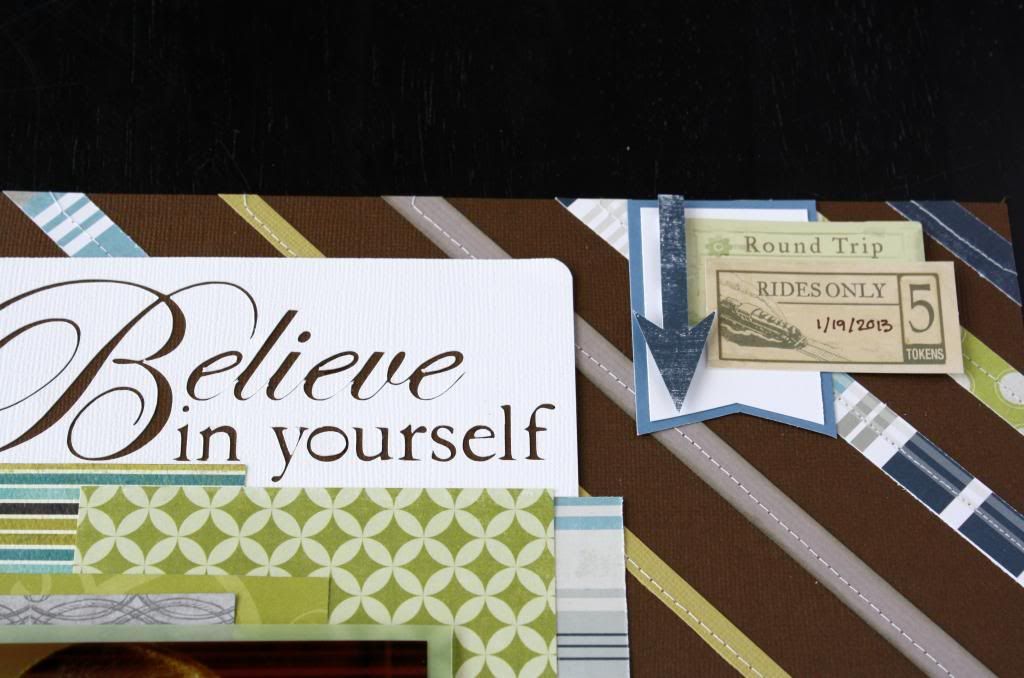 The title is cut on a scrap of white, I originally thought I would use the cut out letters and then realized that is was probably too teeny weeny to be able to use it well, so I just used the negative instead. I do like how it looks but I wish I had balanced the white at the bottom, it's not in an album yet so I just might have to find a scrap of white to do the trick.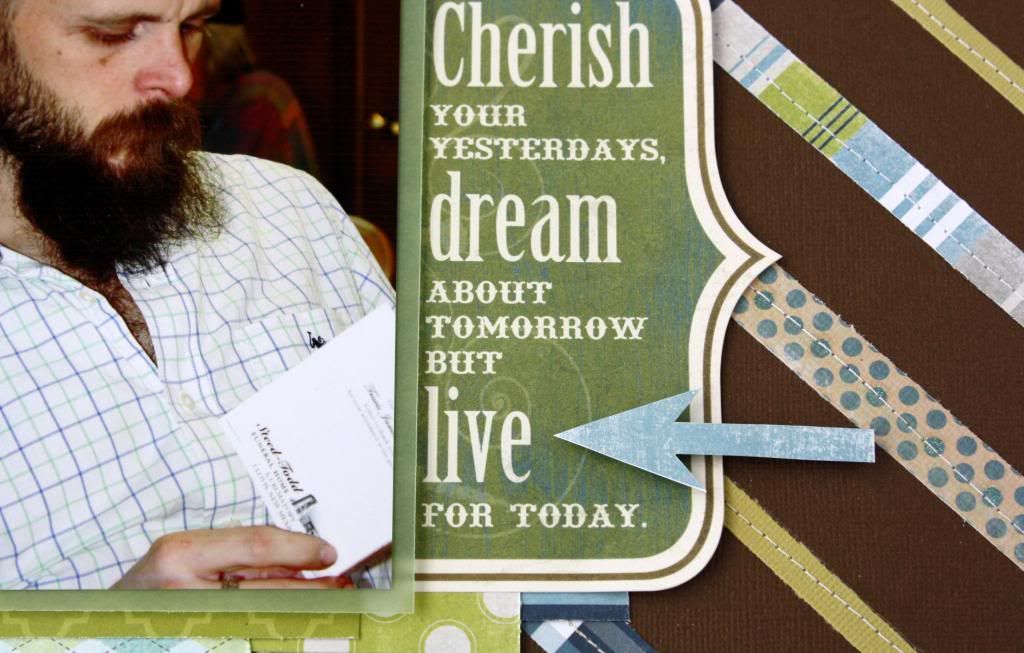 I did add a piece of green vellum under the photo just to give it a little separation from the scraps underneath.
I cut out the arrows from a border piece to add around the layout.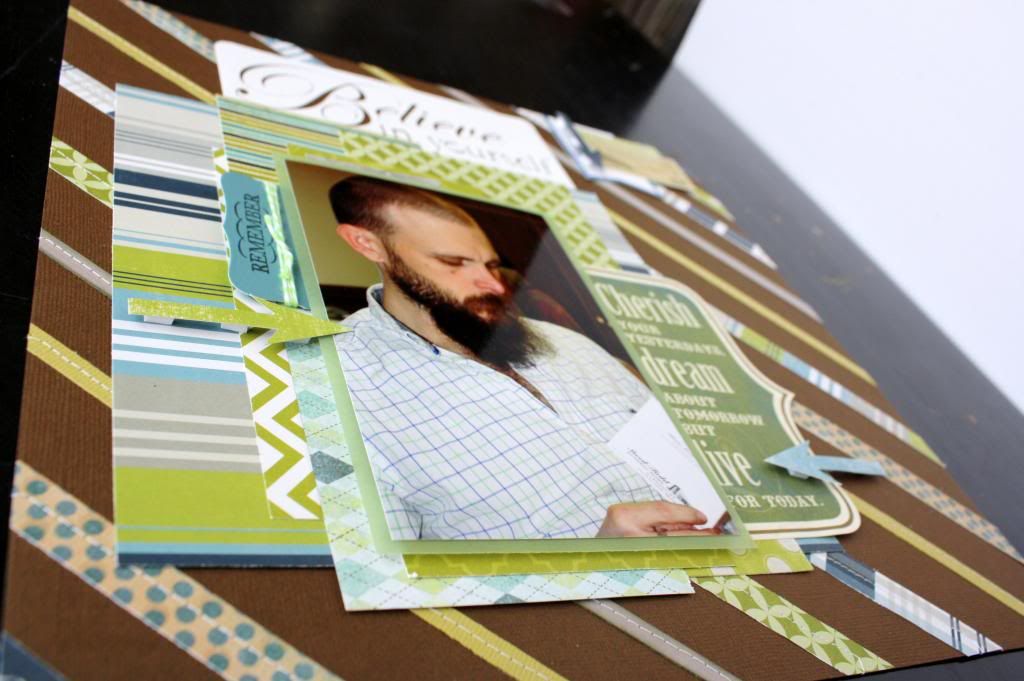 I did lift the photo and the arrows with pop dots.
That's it for my Irish Soul...
Thanks for visiting my blog today!