I was inspired to make this layout by the
Color My Heart challenge blog
. I'm sure I've mentioned before my obsession with hoarding CTMH paper packs and this paper is from one that I've had for a really long time! It came out in the Summer 2010 idea book! EEEEKKKKK!! And I have older paper packs than this one! I am so happy that I found this challenge blog because it's going to force me to use lots of that older product that I have been hoarding!
And because I have been craving 2-page layouts recently and CTMH lends itself so well to them, I used a Scrapbook Generation (
Allison Davis
) sketch, its from book 4 and is a 5 photo sketch.
Color Dare challenge #34 was to use the CTMH colors Olive, Sweet Leaf and Goldrush. I got my ink pads out and went through my paper packs and came across the Splendor paper pack that matched the ink pads rather well. The background paper is actually called garden green, it was one of my favorites that I would buy in bulk (25 sheets at a time). I am finally on my last pack of it which makes me sad!!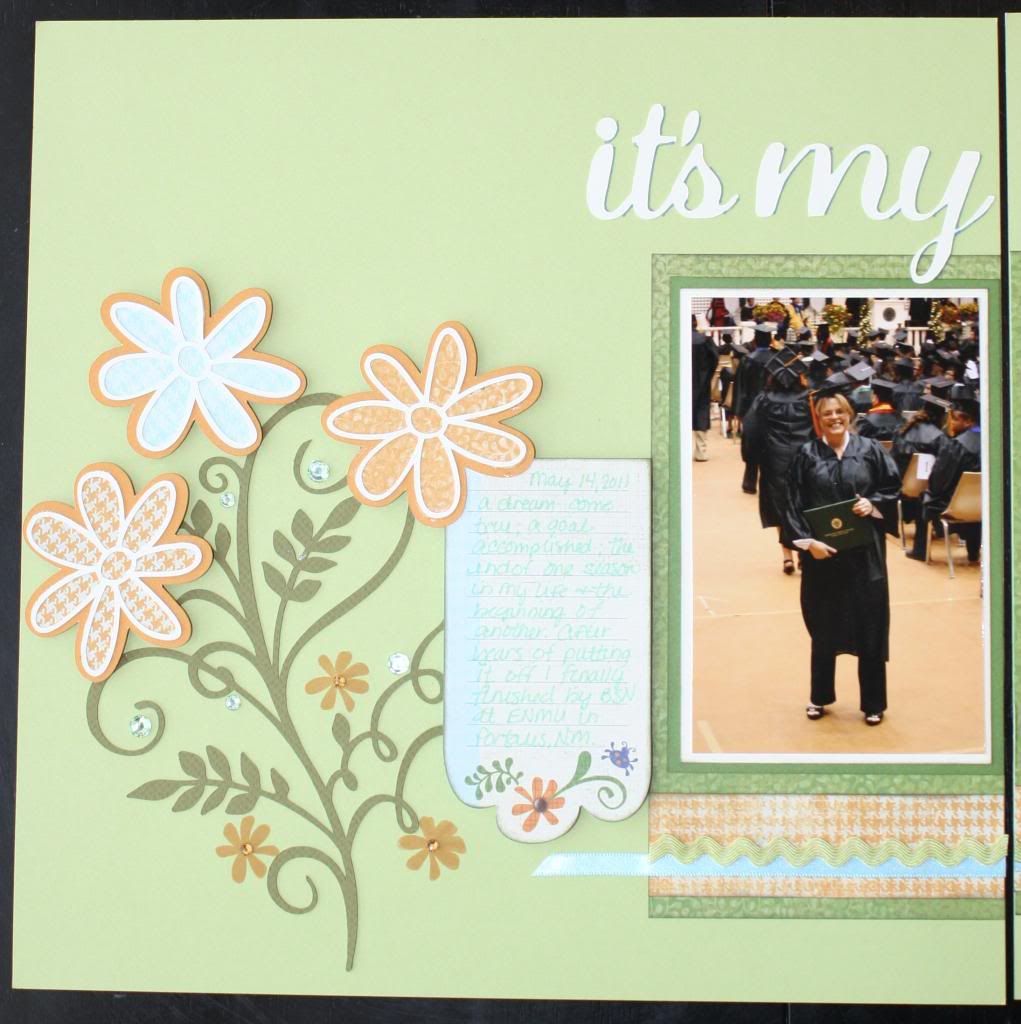 I used a piece of Bazzill cardstock to cut out the leafy flourish with my silhouette. I also cut out the layered flowers using Goldrush cardstock, Splendor pattern papers and colonial white cardstock. I used the Olive cardstock that came in the kit to layer under the 4x6 photo. The touch of sweetleaf is in the ric rac along the bottom of the photos.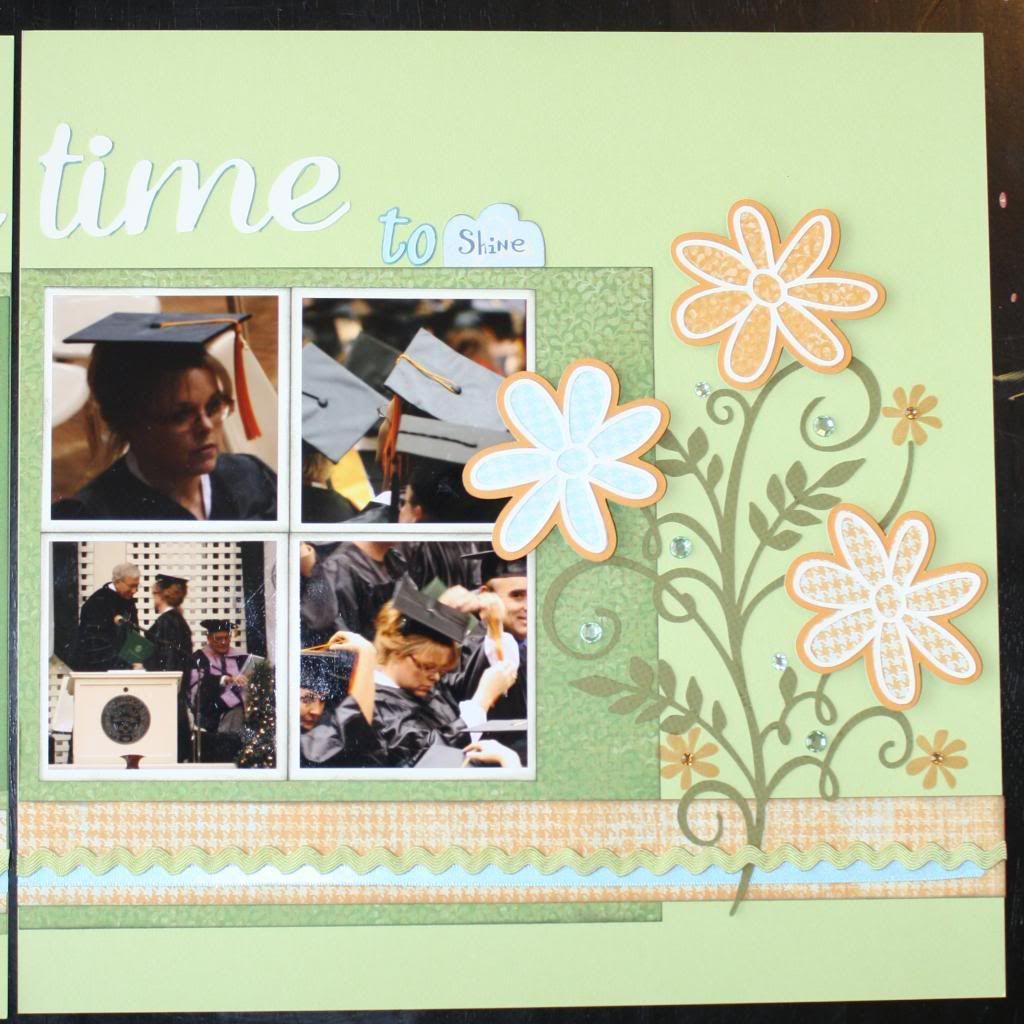 I stamped the smaller flowers on the layout and brought in some shades of blue with the layered flowers.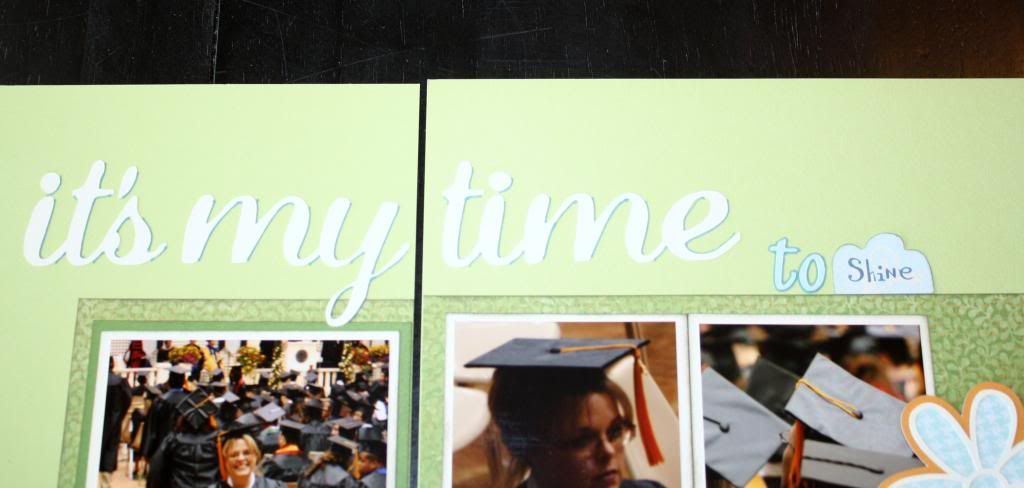 I cut my title with my silhouette and then traced it to give it a shadow with a sharpie pen. I added the word "to" and traced it too. The word Shine on the tag is actually a sticker.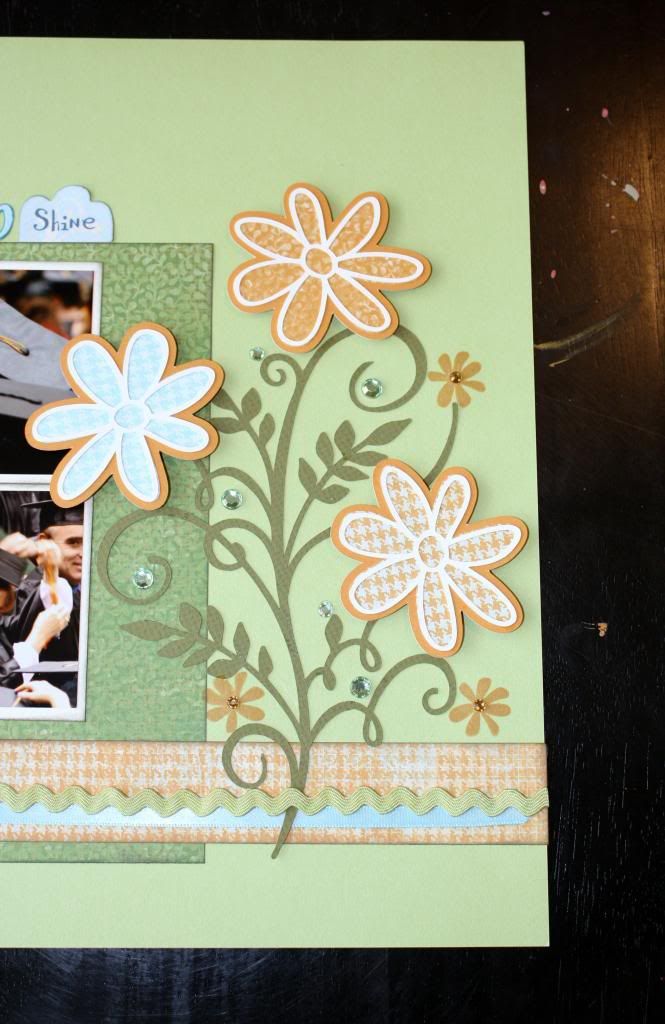 I added a little bling to add a little sparkle and shine!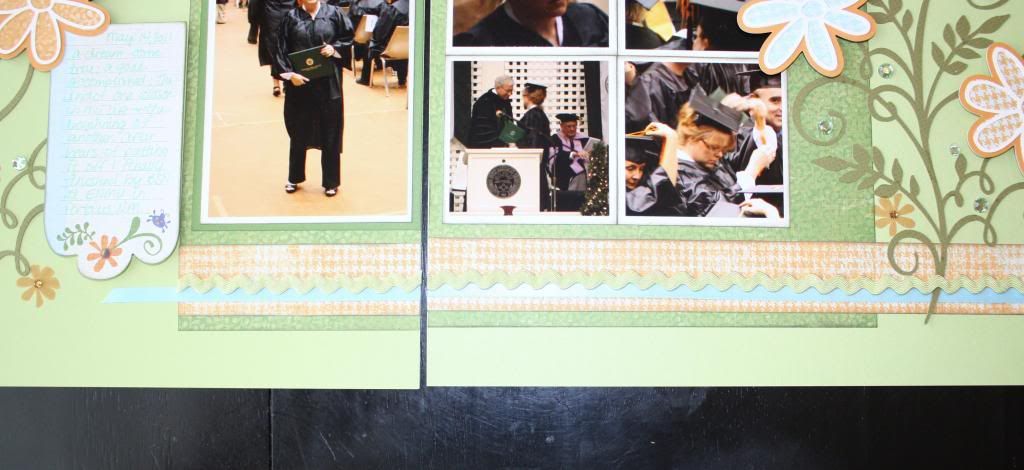 The ric rac and blue ribbon are layered across the bottom of the layout.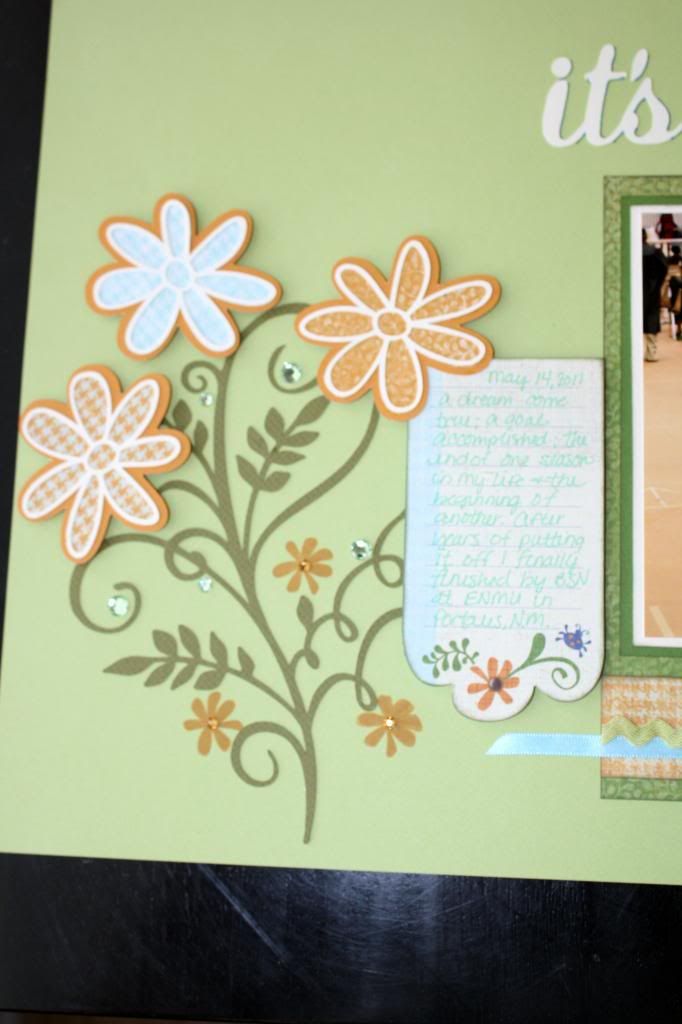 I added the bits of blue because the journal sticker spot (matching stickease that I bought with the paper) had just a bit of blue down the side of it.
CTMH Supplies Used:
Splendor pattern paper; Splendor my steakease; Goldrush, Olive, Garden Green & Colonial White cardstock; Goldrush ink; Sparkles brown assortment; Stamp B1349 Summer Wishes
Non-CTMH Supplies Used:
Bazzill Olive cardstock; Paper Studio cardstock blue alpha; RUM green bling, blue ribbon & green ric rac
Thanks for visiting my blog today!