Of course I checked out all the inspiration from the designers and my favorite designer used the Pear & Partridge collection from CTMH, so I did too!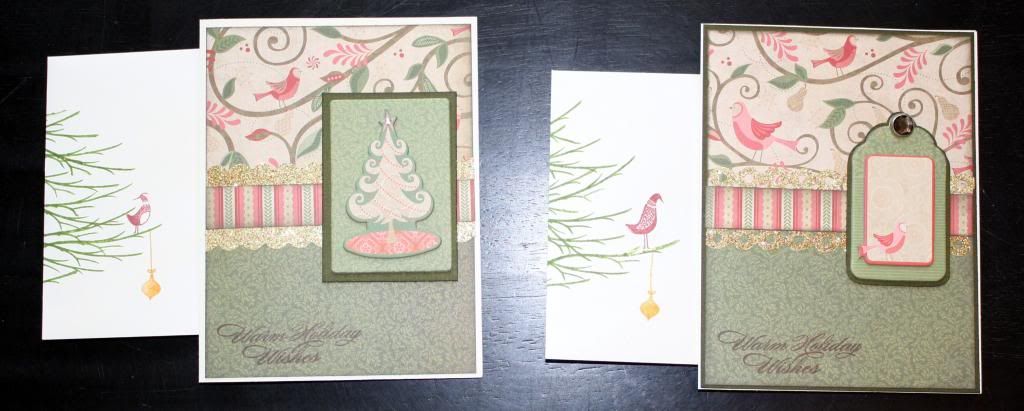 I made 2 cards this week because I didn't make any last week.
I added the dimensional Christmas tree sticker to this card.
I used a fiskars punch to punch out that gold border tape.
The sentiment on the front is from CTMH C1328 Festive Frills .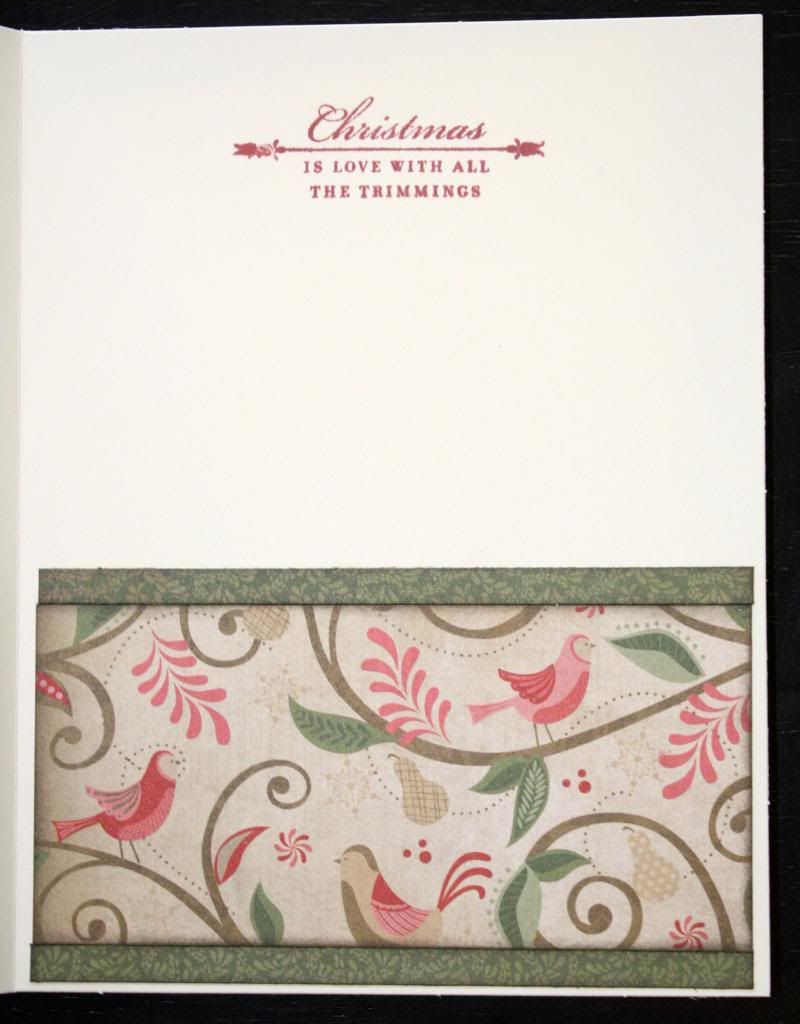 The inner sentiment is from CTMH C1525 Pear & Partridge card-making workshop , I added some paper scraps to the inside as well.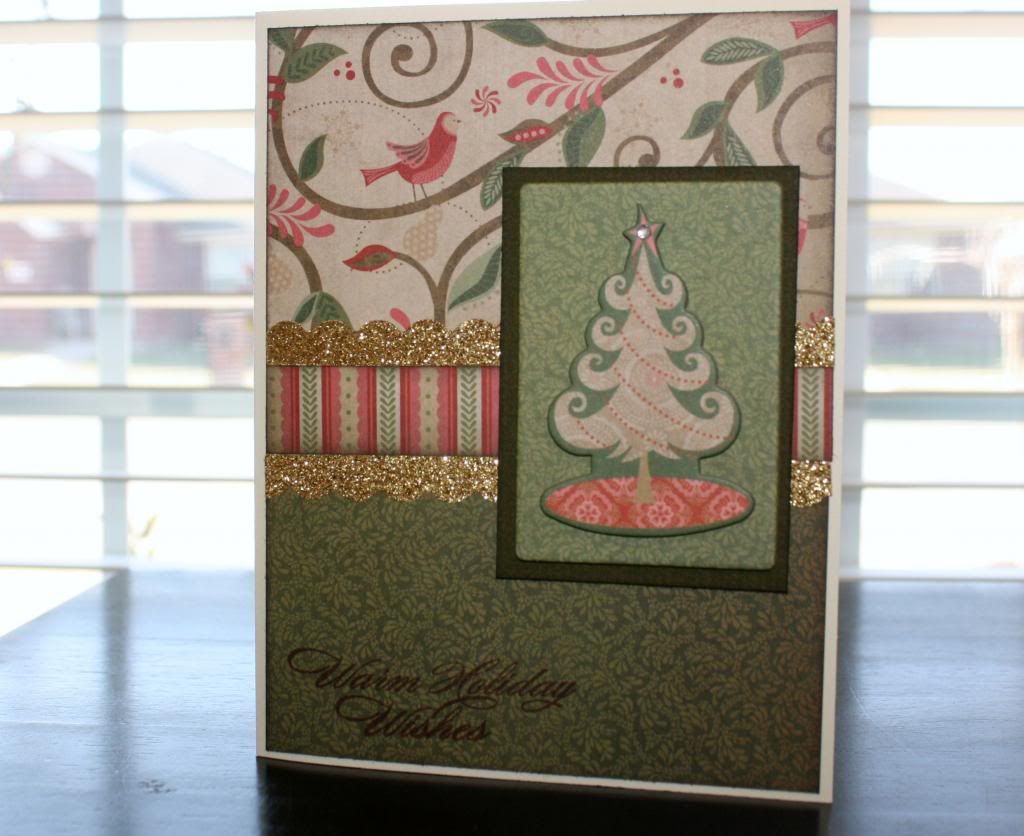 Just a different angle.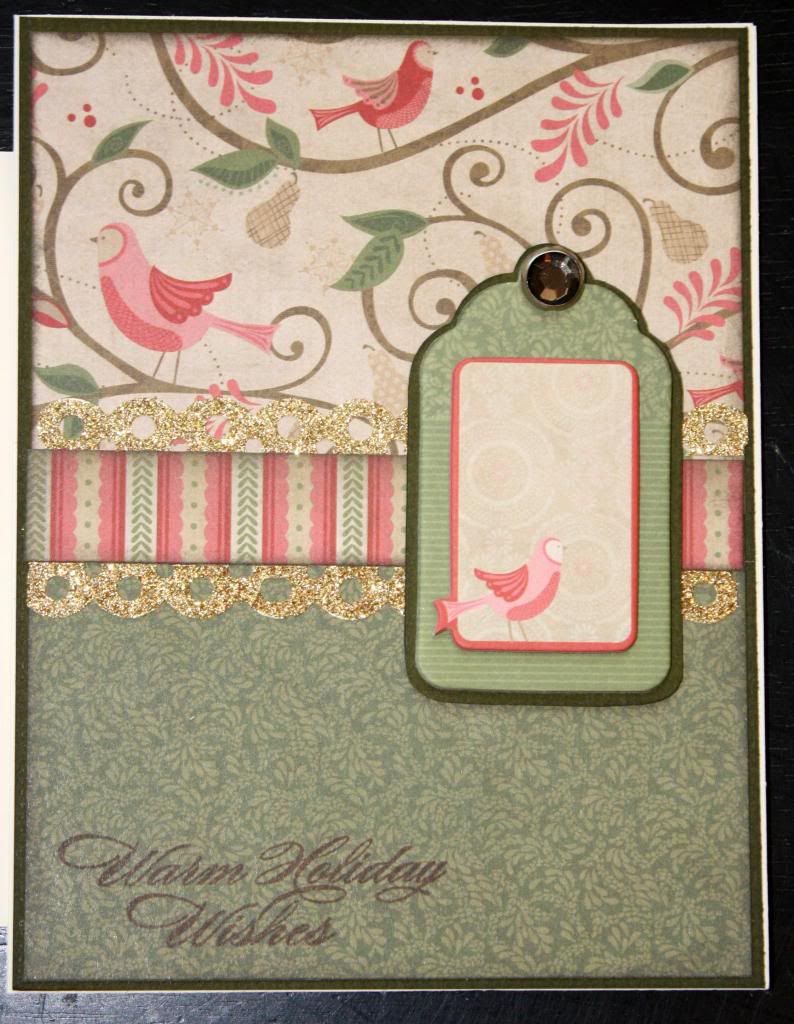 I used another dimensional element and used a Martha Stewart punch on the gold ribbon. I also added a Bazzill Bling brad t the tag embellishment.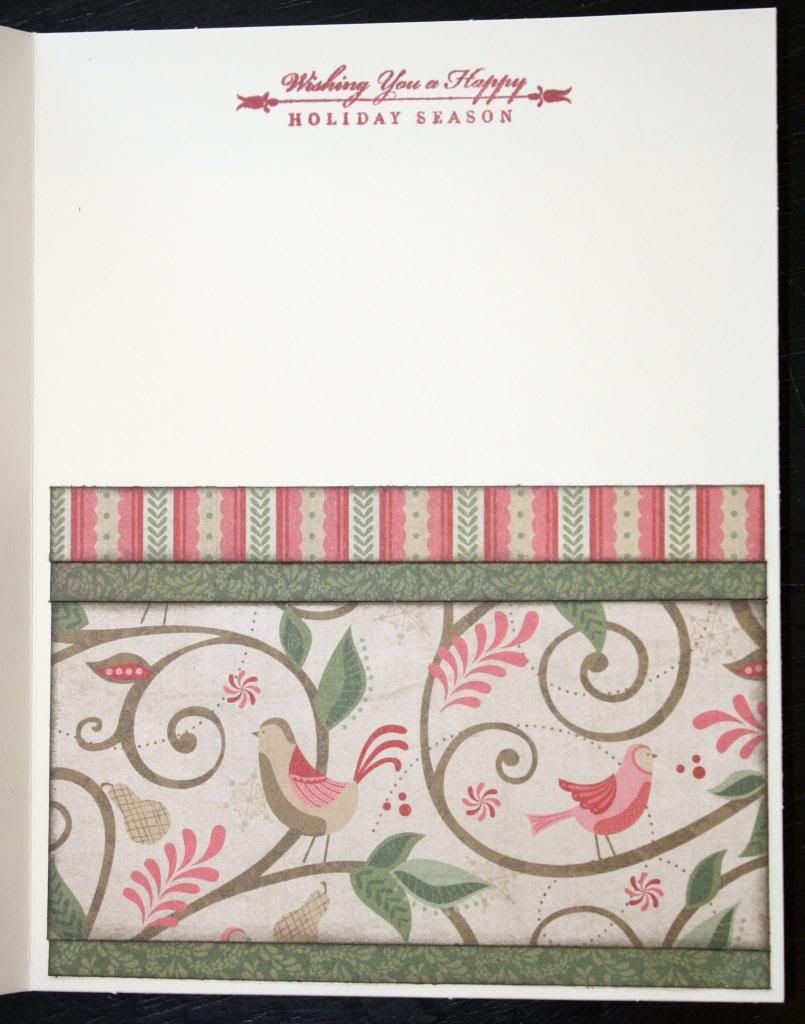 I again used the same stamp set that I stamped the other inner sentiment with.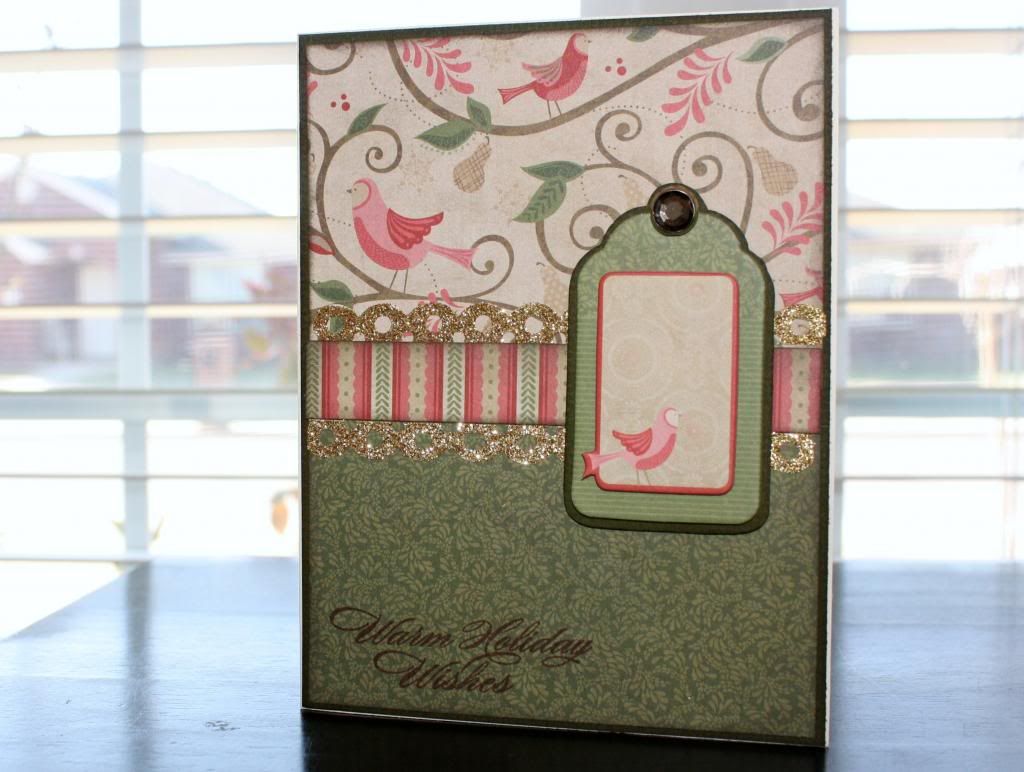 A different angle.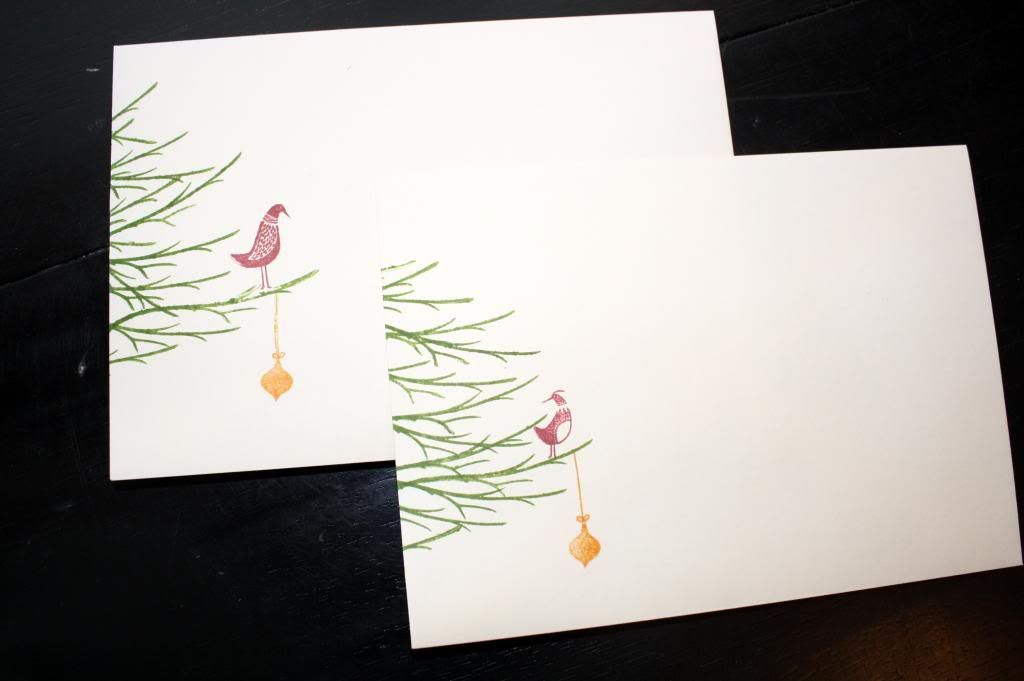 I stamped the envelopes using the same Pear & Partridge stamp set.
Now I want to tell you about a giveaway over at
Booth #32 by Aaron Brown
, she's is a fabulous designer and CTMH consultant.
It was her birthday yesterday and she made a beautiful Rolodex to give away on her blog to one lucky reader.
If you love CTMH and need some new inspiration be sure to follow her blog, she makes some amazing creations!!
Thanks for visiting my blog today!