I just felt the need to share today...I have recently been changing some things up in my scraproom and thought I would share a shot of my clean desk, it doesn't often look this way!!! These photos were taken a couple of weeks ago and believe me, it looks nothing like this right now!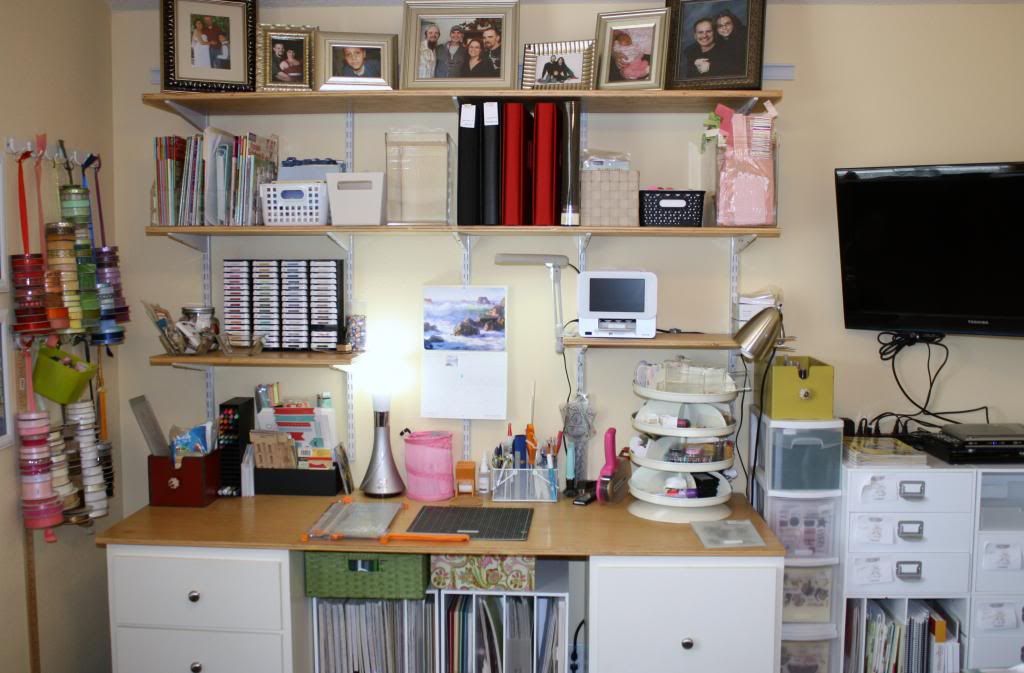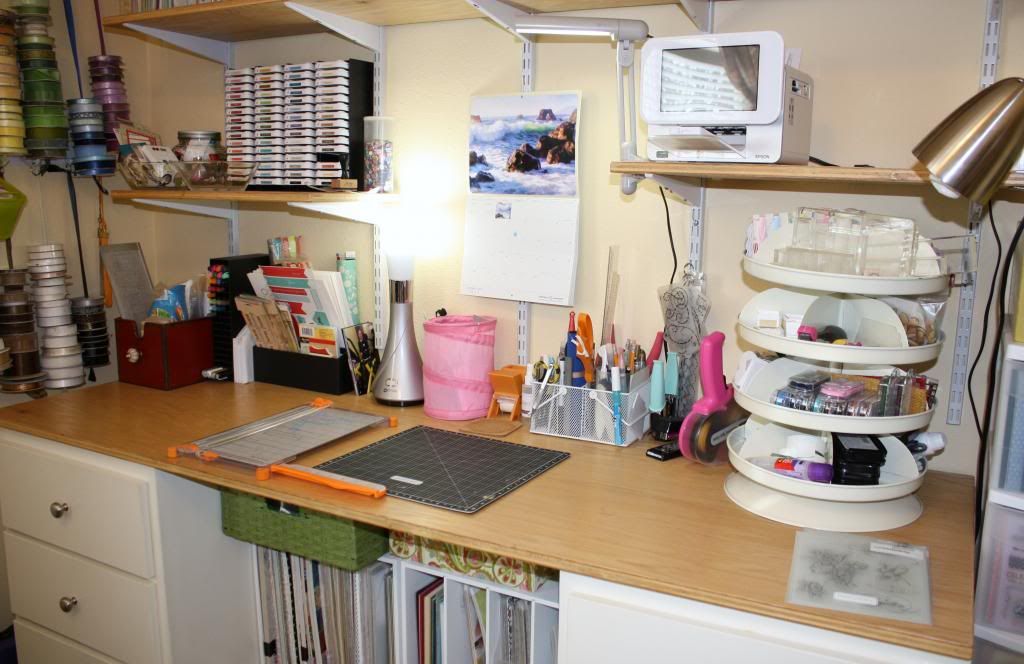 Ha, I just realized that I left a stamp set out...prolly cuz I had just finished labeling it to go into my recently organized stamp drawers which I will be showing soon! I'm also working on a way to reference my stamps, but more on that at another time too!
Thanks for visiting my blog today!!!