It's time for another cheater layout, that means I made the base layout some time ago and just recently added the pictures. Ok, in my case it's been several months since I added the pictures, but I did make the layout a couple of years ago, it's actually from early 2011. The paper is from CTMH and it's called Wings and it was a level 1 paper pack. That meant that all you had to do was add pictures and it would be done. Well I finished the pages by adding stickers, pearl paint and stickles and put it into my ULA (unfinished layout album) and there it has sat for nearly 2 years before I added pictures to it.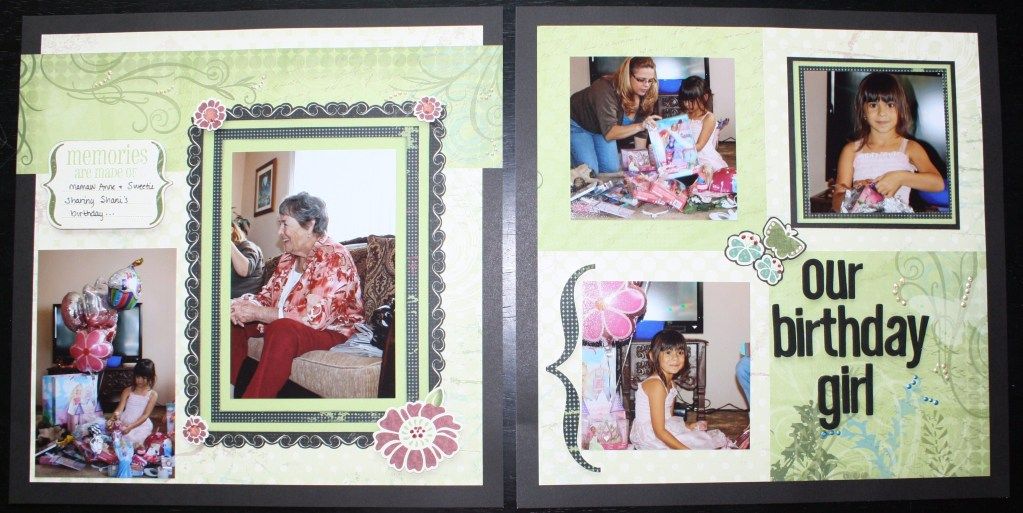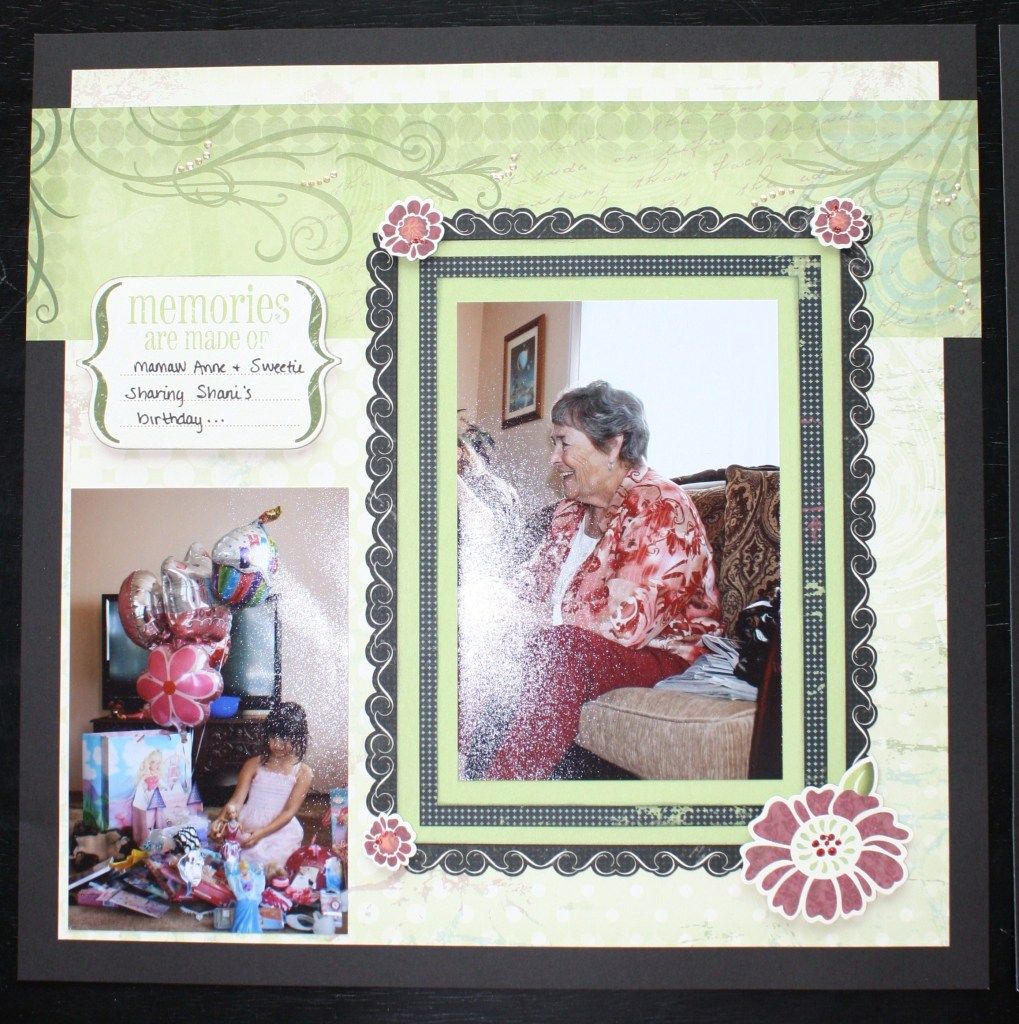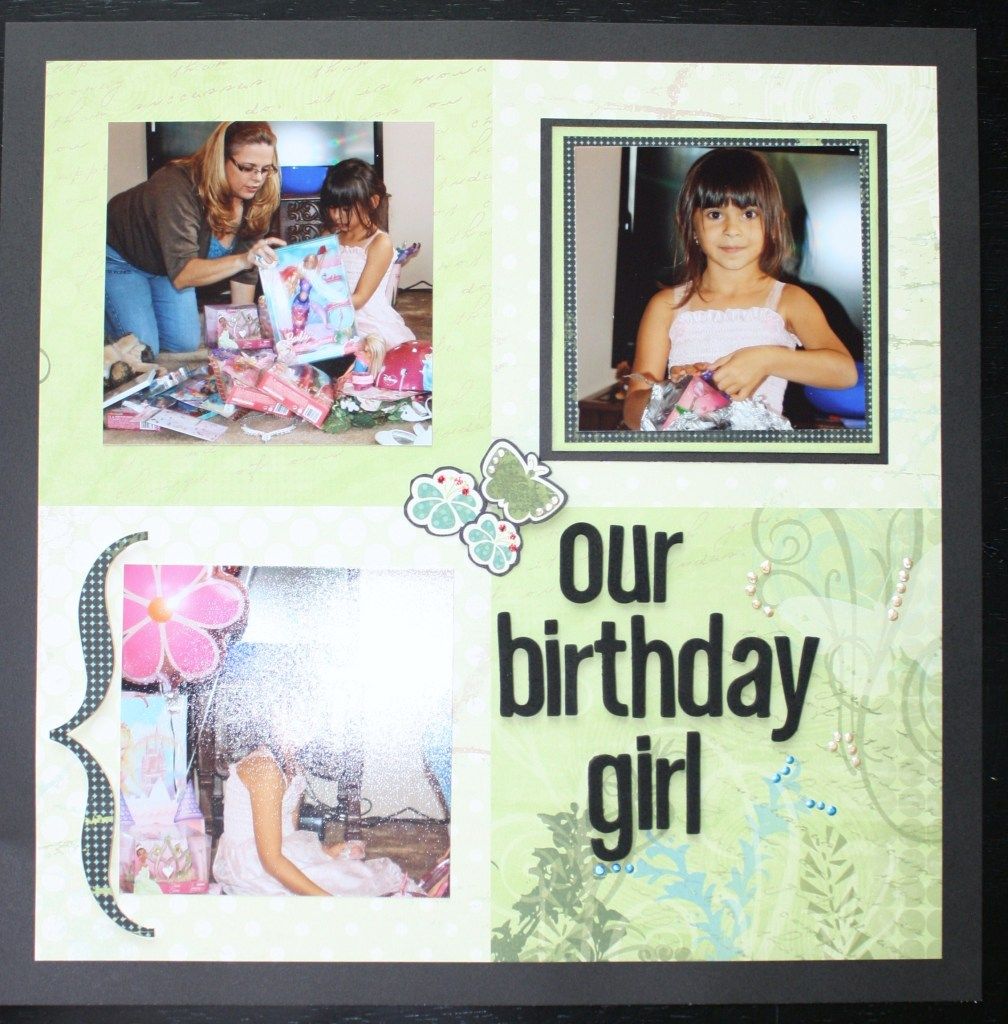 I love how this layout came out! I have several more old level 1 paper packs from different collections that I really need to get out and make, even if I put them into my ULA, they will at least get used and maybe someday I will add photos to all the layouts in my ULA!!!
I cut up some of the border stickers that came with the pack to make a frame, I then added sticker flowers around the frame to hide the cut corners. You can see where I added pearl paint to the paper and stickles to the stickers..
More pearl paint and stickles.
The journal spot was added to the layout when I originally made the layout.
I added black foam thickers for the title when I added the photos.
That's it for another cheater Sunday!
Thanks for visiting my blog today!