As promised here's a look at the PL cards I made using lots of scraps from my
February Irish Soul CKC
kit. The lined paper and graph paper are regular paper that I cut to 3x4 and glued down to a white base. Nothing fancy and I think the graph paper was 1.99 for a package of 100 sheets, I think it will last the rest of my life if I only use it for scrapping! LoL!!
I actually have a piece of product packaging added in...can you find it? I love that I was able to use some odd bits and pieces that were in my leftover bowl that lives on my desk...OK on my shelf now...but you get what I mean!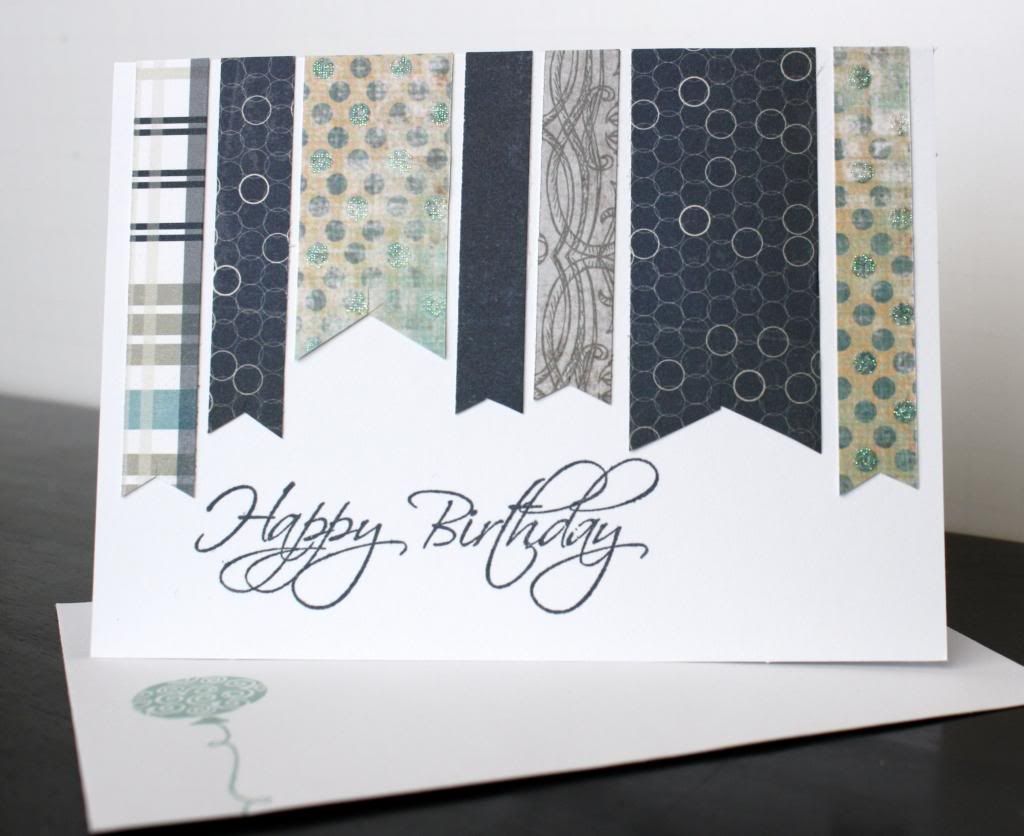 Very simple birthday card that I think will work for either a guy or girl!
That's if for today, don't forget to come back tomorrow to see the leftovers of my Irish Soul kit!
Thanks for visiting my blog today!