My daughter in law pointed out that I don't have many layouts that include me, I do make them occasionally but I don't always end up in the photos when I have the camera out, it's usually me taking the pictures. This picture was one that I cropped myself out of, LoL, I cut out my friends and just left me...
So here I am, this is actually a recent photo, from this January. I love the layout around the photo! I think it turned out perfectly!!
Love the little banner I made with those pennant cut outs and random buttons.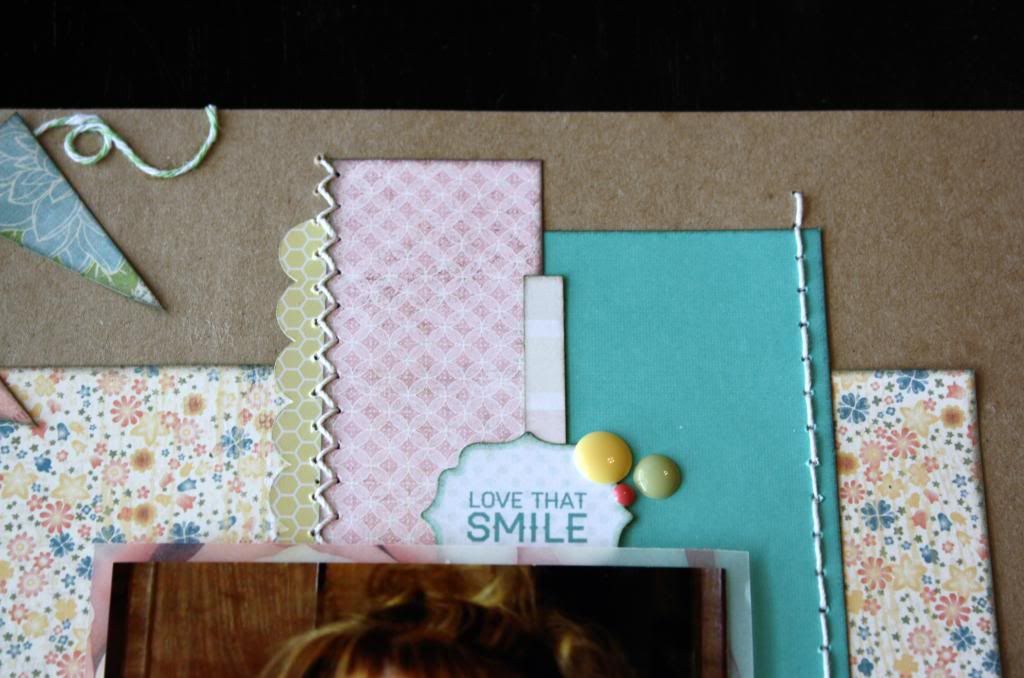 Have I ever mentioned that I have a girl crush on Allison Davis? She inspires me to try new things all the time and though sewing isn't new to me it's a technique I haven't done in a while (at least with any consistency) and I'm in love with this technique all over again!
Love that little cut out with he flowers, suits the colors so well in this layout!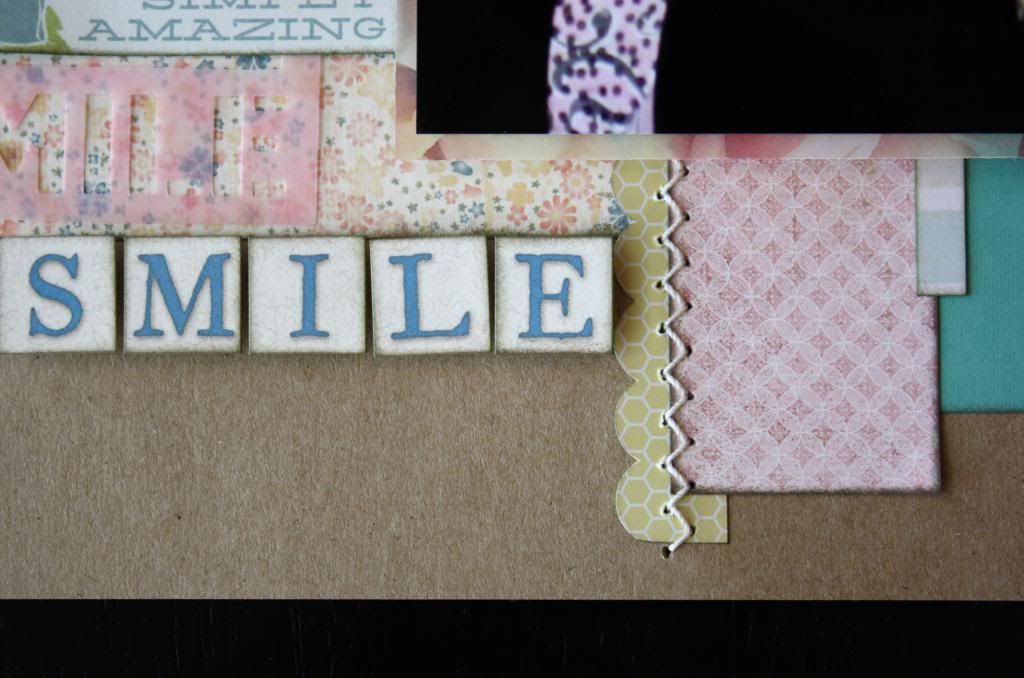 I added the tiled letters for my title, the original sketch had the title over the journal spot, but I placed the banner too low, so I had to get creative.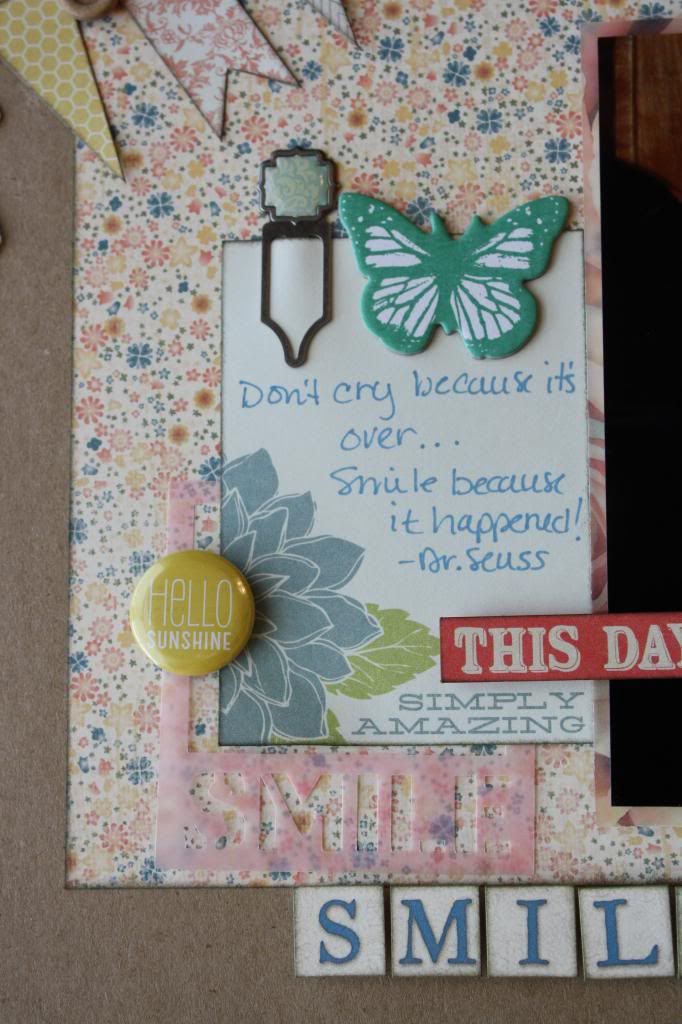 Love this little cut out journal spot, it was the perfect place to write that saying by Dr Seuss since the photo was taken at my dear friend Janet's sons funeral. Believe me I shed many tears that day, but I smiled so much more because we all shared so many wonderful memories!
I used a scrap piece of vellum that I had thrown in my kit and put it under my photo and then popped them up for a little extra dimension.
Supplies Used:
CTMH Clementine paper, wood buttons, blue letter tiles; SEI turquoise scrap; MME follow your heart be happy never forget paper, the sweetest thing stickers; Teresa Collins he said she said scalloped border sticker, die cuts, enamel dots; AC dear lizzy neopolitan cheerful notes, flare; WRMK sew easy fancy floss; RUM buttons, chipboard butterfly, vellum scrap; Silhouette cut vellum polaroid frame
Add-On:
BG lilykate posey paper
Thanks for visiting my blog today!!!