I have another layout to share today that was inspired by challenge#35 at
Color My Heart
, it's a challenge blog that is focused on using CTMH products! I think I've mentioned before that I have a little problem with
hoarding
collecting those products!
This week's challenge was to use the colors sky, blush and buttercup (blue, pink and yellow). I found an older paper pack, from a special that they offered several years ago, called Tickled Pink. Of course I had already used all the colored cardstock from that pack and only had white left so I had to dig through other packs to find the sky, blush and buttercup cardstocks. I think the blush and sky colors must be really old since they are textured and they have a darker shade on one side, it seems like years and years since they have done that type of cardstock (did I mention that I've been buying CTMH for nearly 10 years?)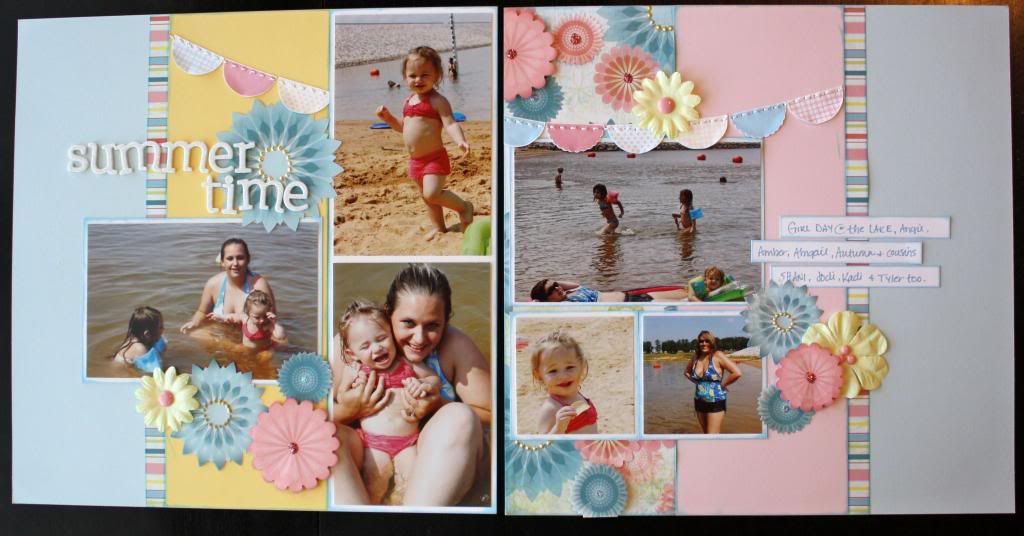 Allison Davis
has brought back sketch week and this month that was last week, she used the free sketch that Scrapbook Generation store provided and this is my take on the sketch.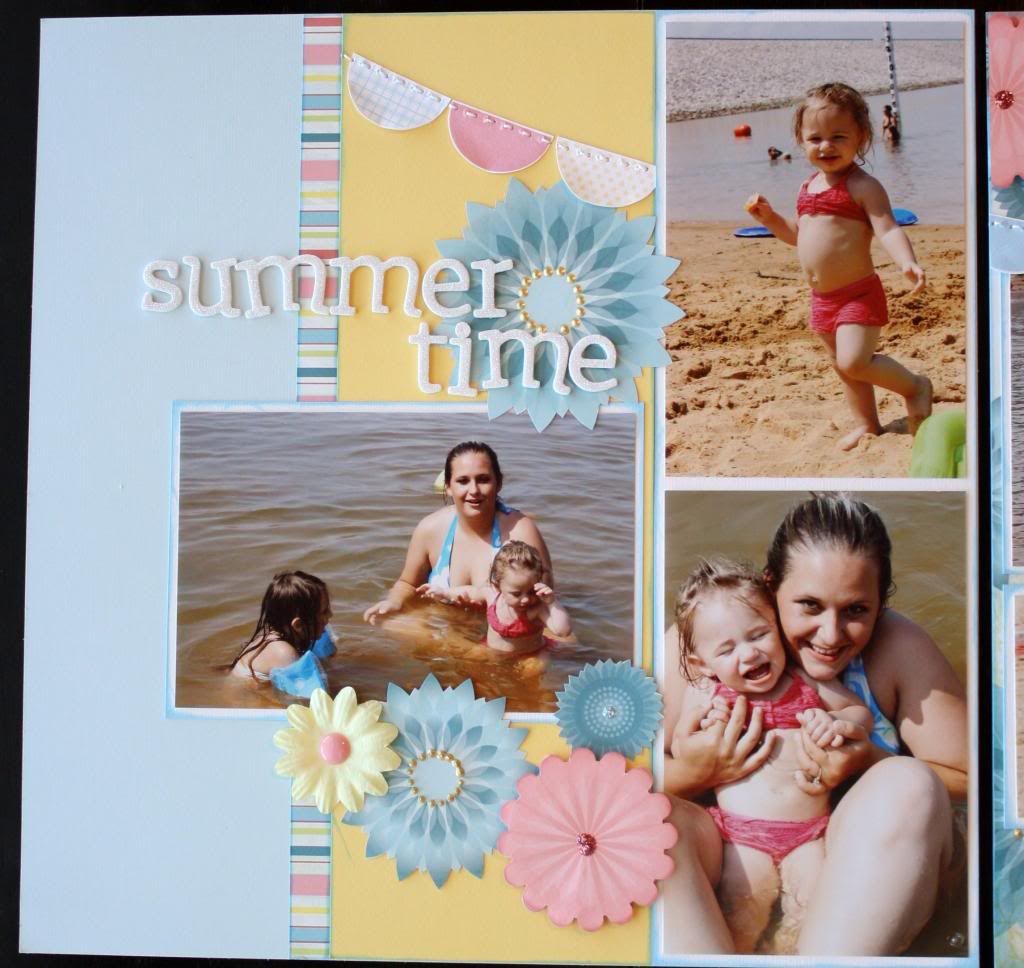 I cute out the flowers, except the yellow ones, from the pattern paper.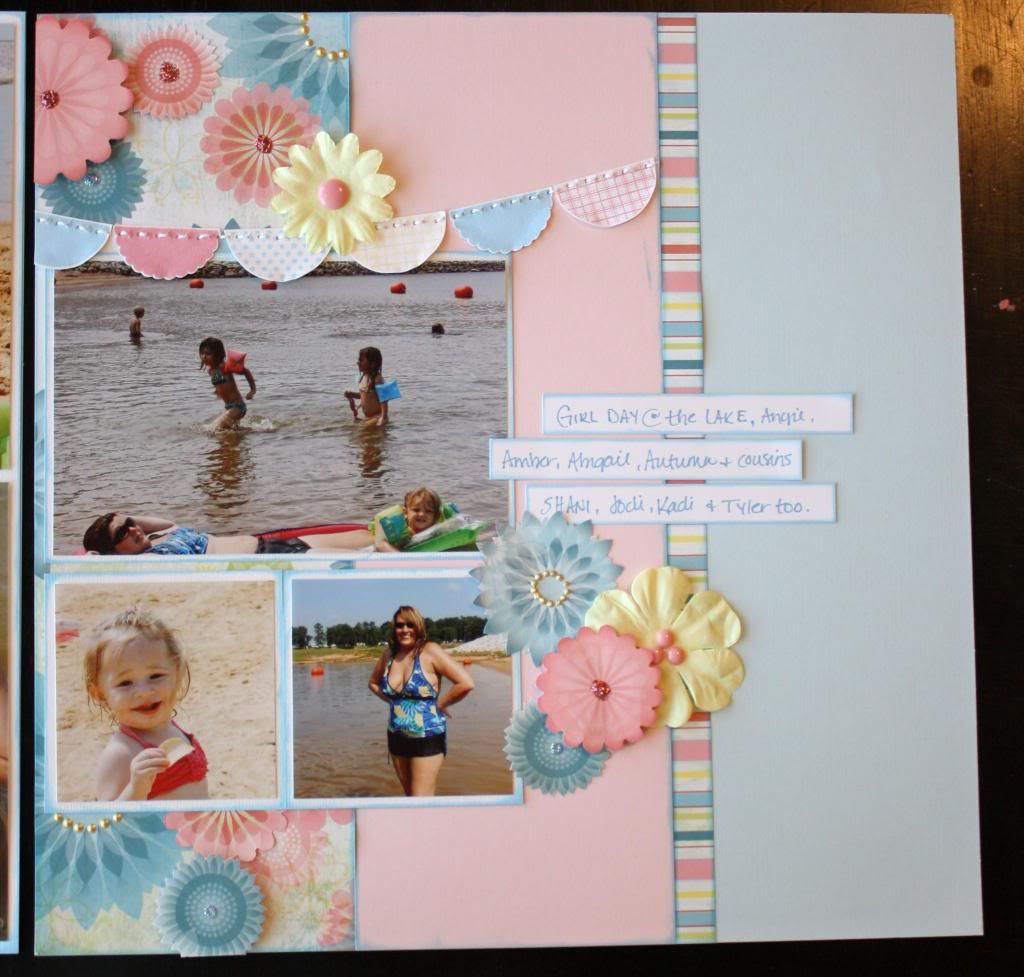 I stamped the banner in the selected colors this week and then fussy cut them out, I bent the ends somewhat to give it a feeling of movement.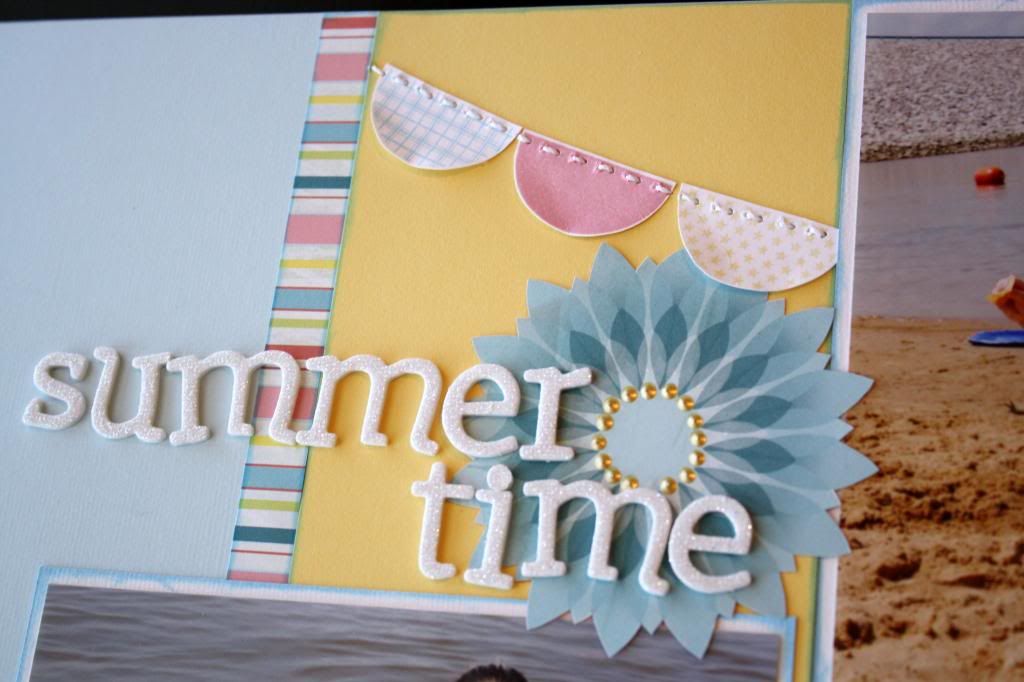 I went through and added either liquid pearls, glitz or stickles to the flower centers.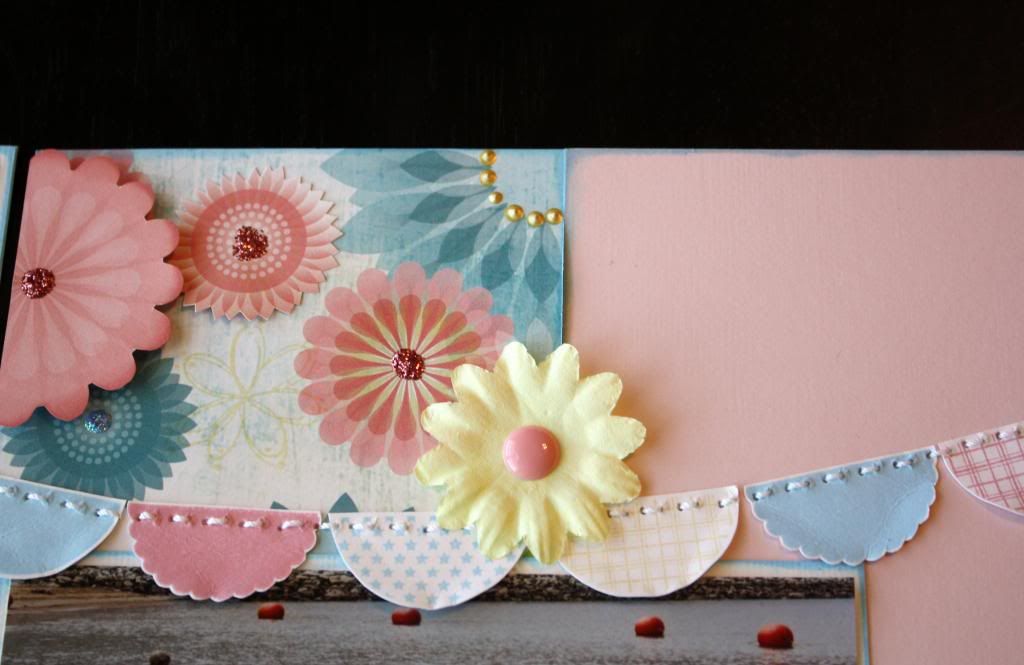 For the yellow flowers I added enamel dots, I hand stitched the banner in place with white floss.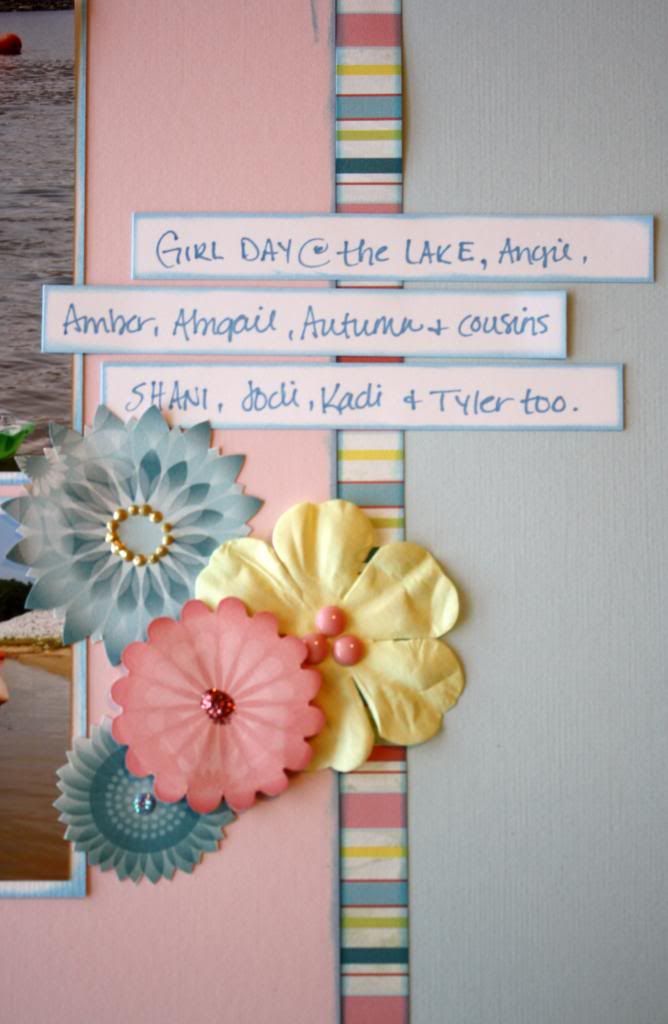 I used white cardstock to cut the journal strips and then inked them, you can sort of see that I inked the pink flower here, it's the side B pattern of the floral paper.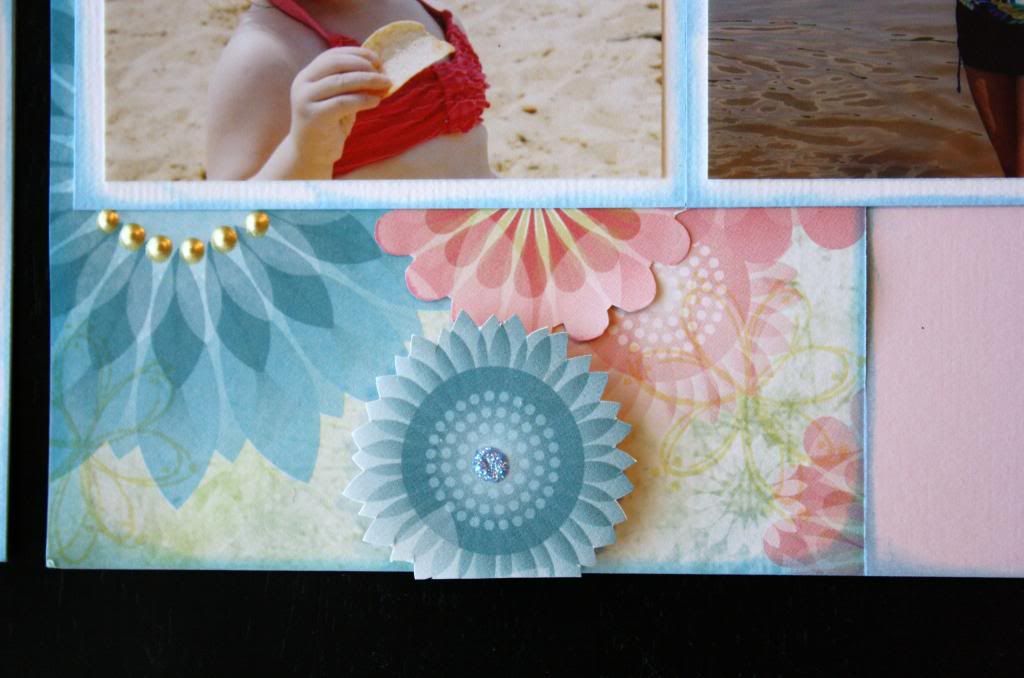 You really can't see well in this photo but I did stamp yellow flowers (outline design) around on this section, buttercup is easily muted on colored paper I've found.
More flowers, fussy cut and the pink one inked.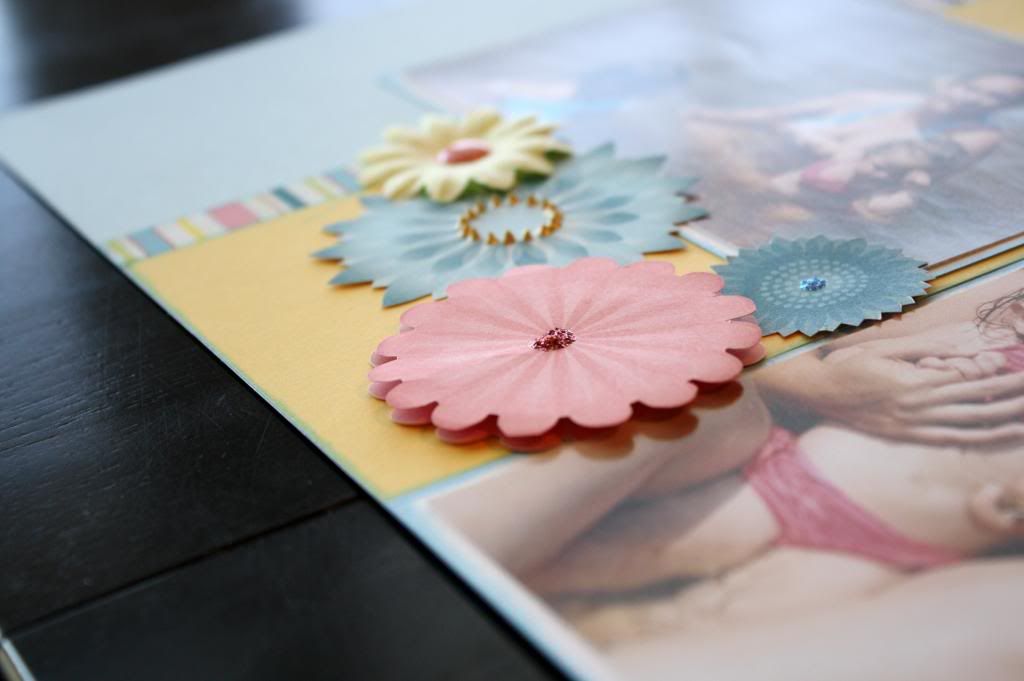 I popped up several flowers using dimensional adhesive.
Here's a view with of the popped flower elements.
CTMH Supplies:
Tickled Pink patterned paper; buttercup, white, blush & sky cardstock; buttercup, sky & blush ink; Pink glitz; Stamps C1478 Elemental (WOTG kit stamp), D1191 Friendship Blessings
Other Supplies:
AC white glitter thickers; MME The Sweetest Thing enamel dots; Liquid Pearls lemon yellow; Stickles blue; White sewing floss; RUM yellow flowers
Thanks for visiting my blog today!!!