It's time for another cheater, I finished the base layout a long time ago and just recently added photos to it. This layout has lived in my ULA (unfinished layout album) for prolly 7 or 8 years! I belonged to an online scrapbooking group that closed down 4 or 5 years ago and I made it when I first started playing along with their challenges.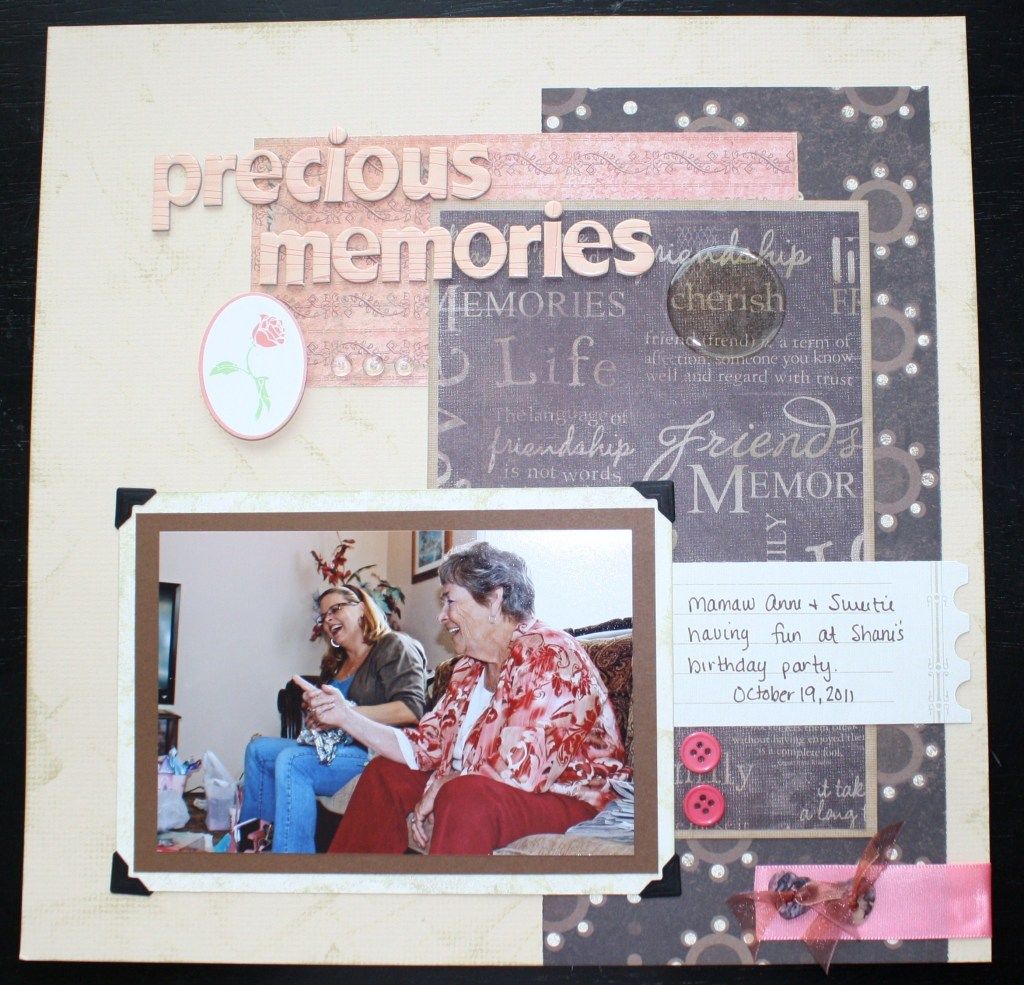 I added the faux wood letters for the title and the journal spot when I added the picture. Looking at the layout and seeing the staining to the base cardstock has me remembering using tea colored distressing ink to smear across the background, does anyone still do that?
Remember those big clear epoxy embellishments? I have packages of them that have never been opened but I guess I must have opened them for this layout! LoL!!
Yep, that's ribbon with 2 glass heart button that I threaded with more ribbon. It's funny that those 2 pink buttons don't have any thread in them because I am usually so OCD about threading them. I do remember when I added the photos I thought about it, but then decided against it.
Thanks for visiting my blog today!!