I should start calling Sunday...cheater day!! LoLoL!!! This layout is another cheater, meaning I finished the base layout a while ago and have just recently added photos.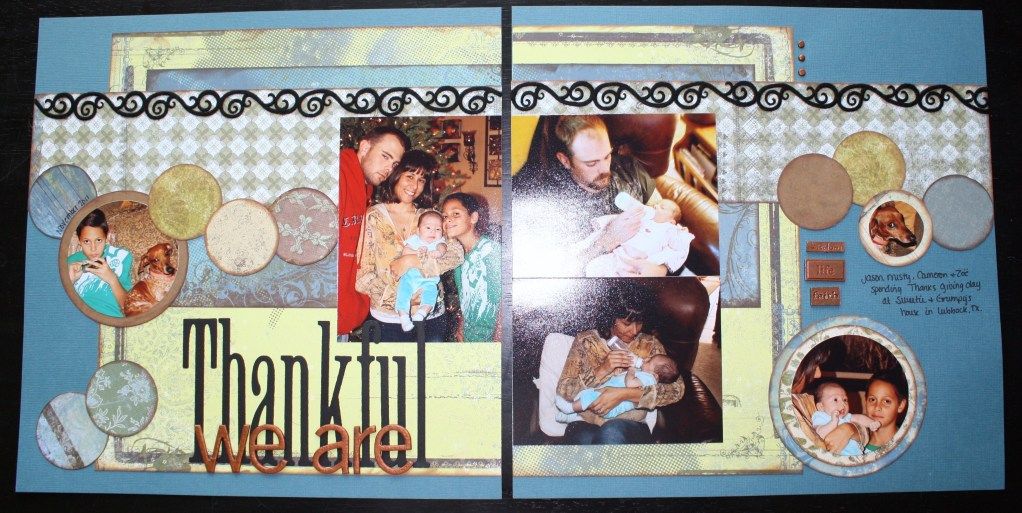 I was a member of an Internet scrapbooking group that has closed down, but while in that group they would post monthly challenges and this is one that I did for a Thanksgiving challenge. It's years and years old, at least 3 or 4 years old and has resided in my ULA (unfinished layout album) since then.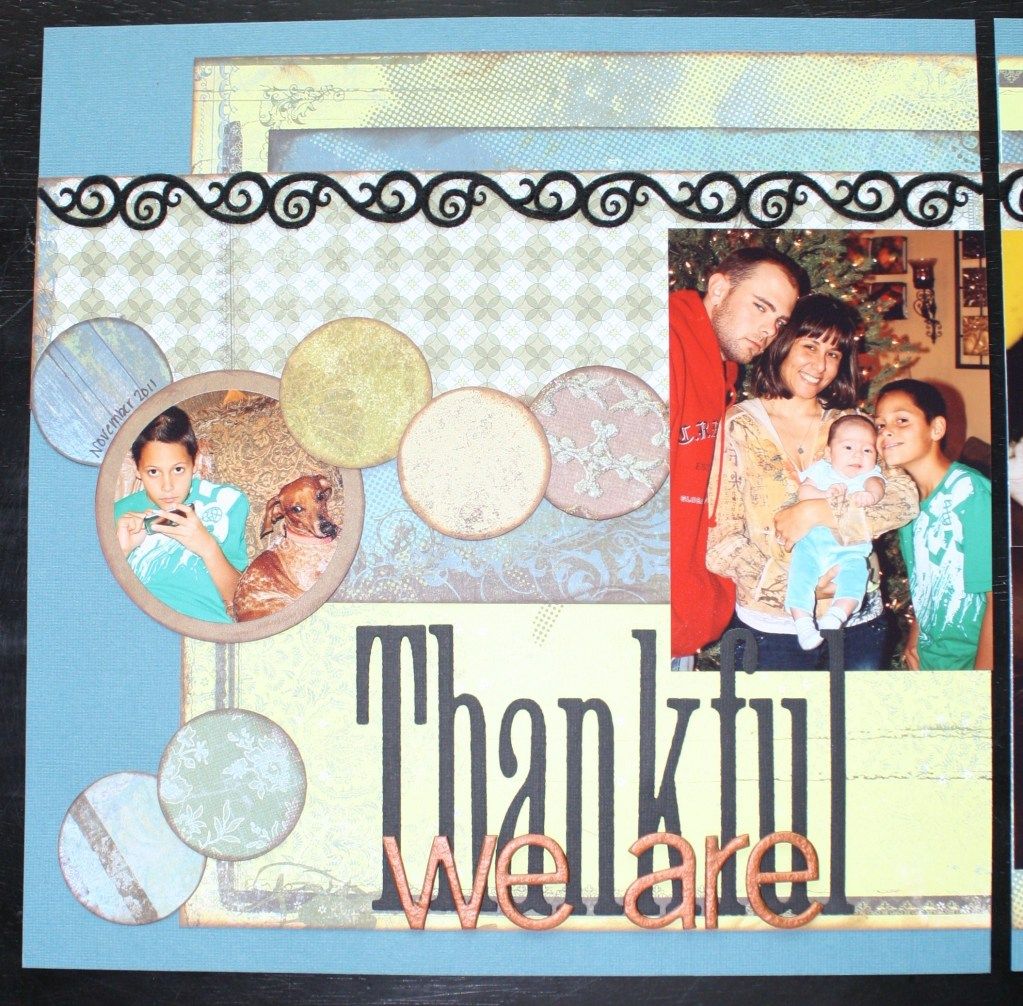 I do remember that some of the papers are from Basic Grey, the scrolled felt border is from Queen & Co and the tall black letters were cut with my Quickutz Lifestyle grand dies but that's where my memory stops of the products used.
I do remember that I pulled out the chipboard letters for "We Are" from my stash and painted them with a copper ink, I also colored the little metal words with a copper paint pen.
Above you can see some brads that I colored and below are the metal word pieces that I colored with a copper paint pen.
All the circles for this layout were cut using my coluzzle cutting tool and were from my scrap bin.
I love how this layout turned out with the photos on it! I love making layouts without pictures but it can sometimes be difficult to add pictures later!
Thanks for visiting my blog today!!!