I think I did another great job killing a kit! LoL!! My
February Irish Soul CKC kit
amounted to: 14 layouts including 2 project life spreads, 10+ journal cards for PL, and 1 birthday card. I prolly could have made more if school and work had allowed but overall I am extremely happy with what I did make!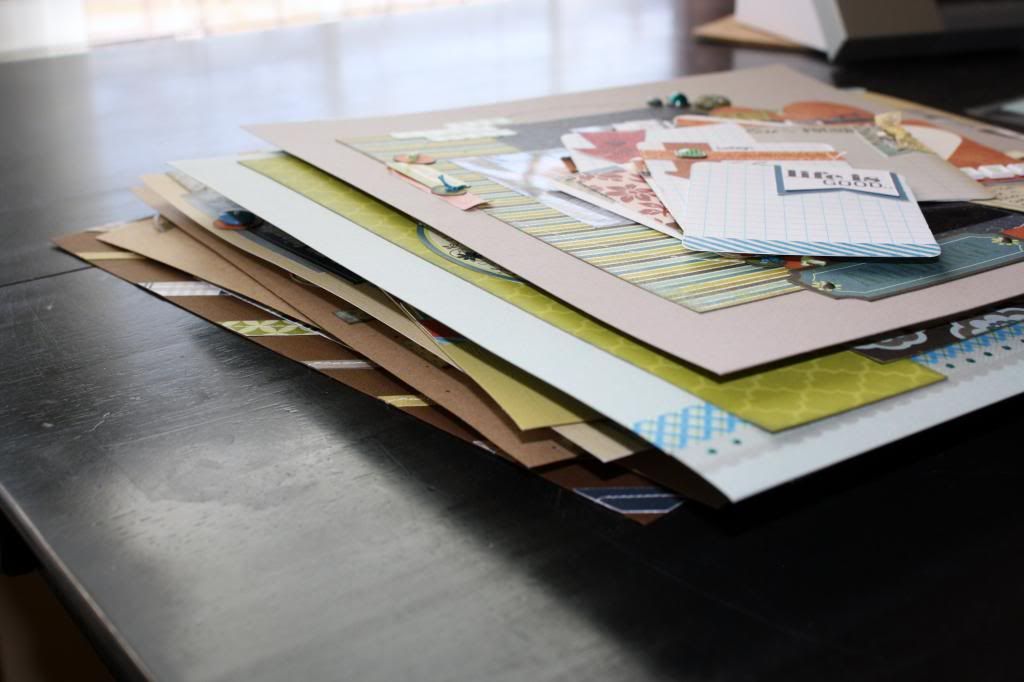 As I was getting ready to re-sort and stow the remaining pieces of my kit back into my stash I found that long forgotten last piece of whole cardstock in the bottom of my tray and made one last page using up a ton of the larger scraps (and alot of smaller ones too), what remains of the larger pieces will go into my scrap bin and the little stuff will make it into the recycle bin.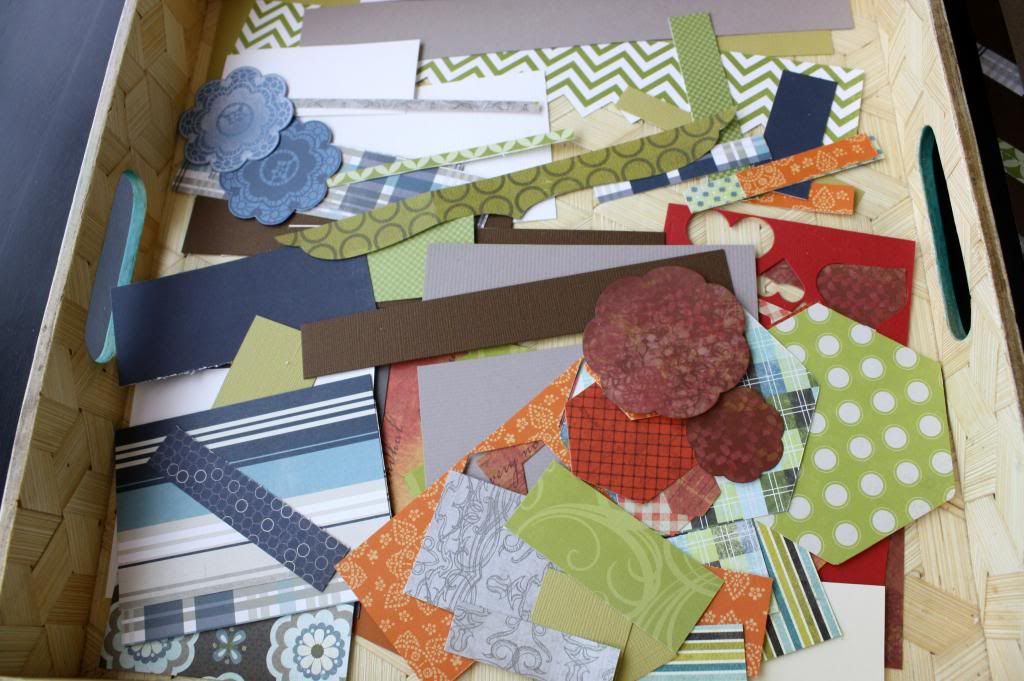 I love when I can see the bottom m=of my tray through the scraps!
And this is what remains of the die cut pieces I pulled from my stash as well as the arrows I cut, I had cut a title using a Quickutz Lifestyle grand alpha, but it didn't work on my layout so I hope to recycle it on another layout at some point!
I think I used a fair amount of label sticker and what's left will go into my stash to be pulled out for a future kit!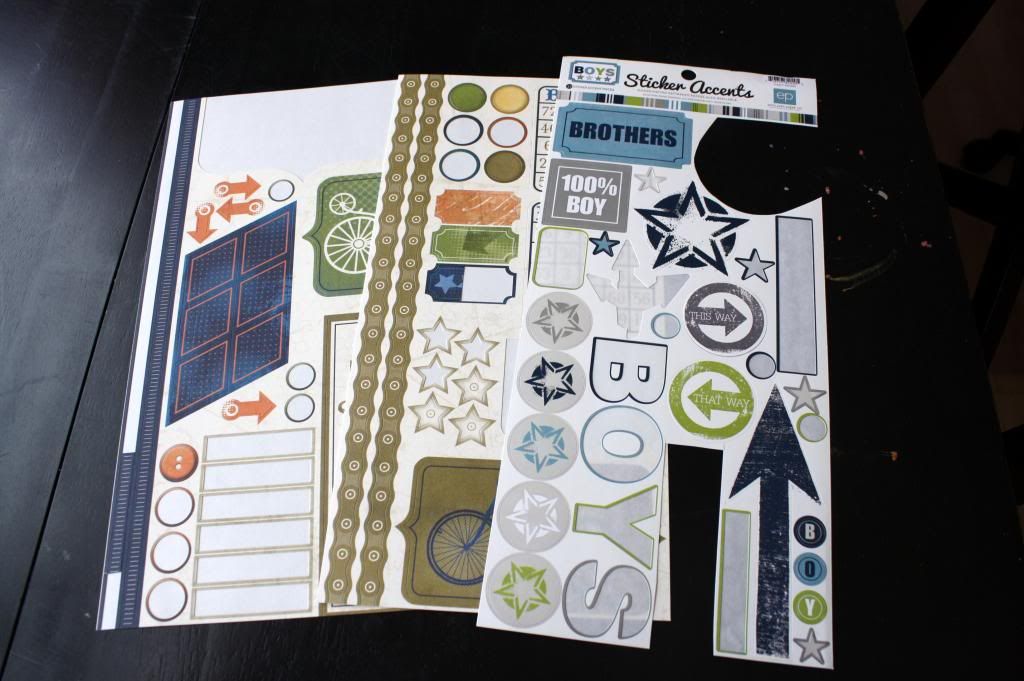 I'm amazed at how many stickers I used in this kit! Holy Moly!!!! I love when I can use tons of stickers!! I can't believe that I read a blog post the other day and the person said that stickers were juvenile and outdated! HA! I won't be following her anytime soon!! I love stickers!!!!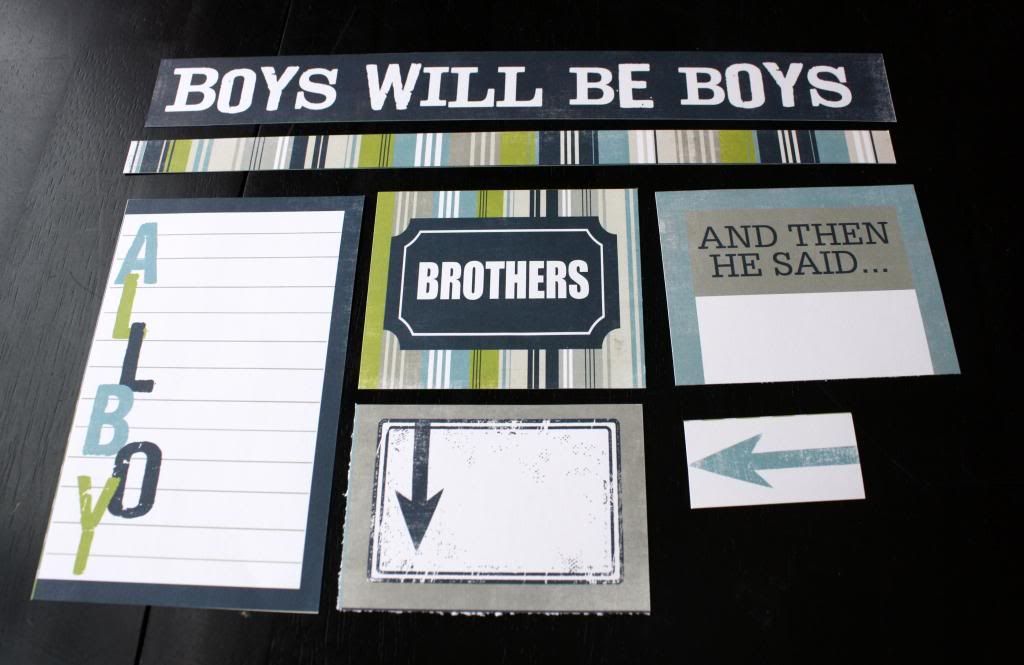 I actually had 2 cut apart sheets in my kit and one of them I nearly used all of for the dark blue back side, the only remaining piece is that journal spot that is bordered in grey.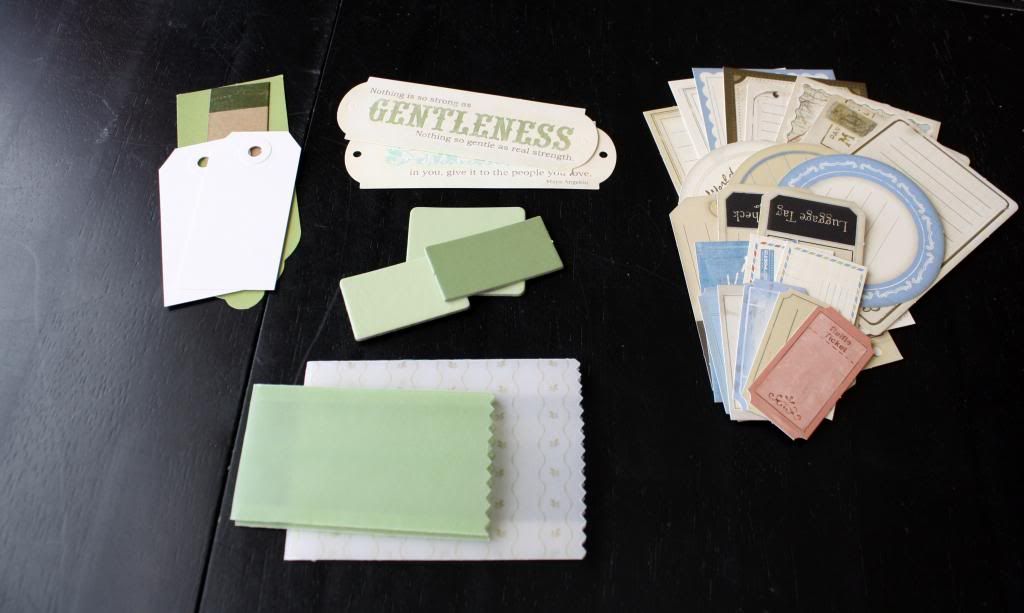 If you remember I had a cut apart journal sheet from CTMH, I didn't realize it but it had 2 cut apart sheets in it and even though I used a ton of them I still have a ton left. I even have 2 of the 4 vellum bags that I made left. the larger one now holds all of those journal spots.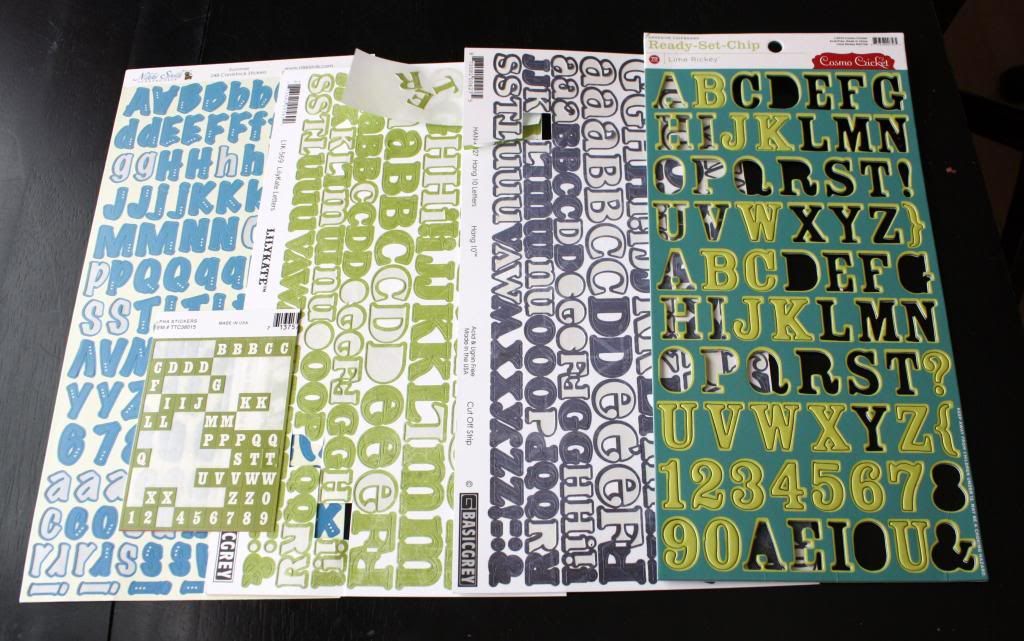 How do you like that Cosmo Cricket alpha sheet...It's nearly used up! I just can't bring myself to toss it yet...look at all those numbers and I still have 2 vowels....and an 0 that I can Frankenstein into an O, 2 B's that I can Frankenstein into E's, and a V and 2 W's that I can Frankenstein into A's....LoL!!!! It's an obsession I tell ya!!!
That's it for today, I will be posting my March CKC kit tomorrow, so don't forget to stop by!
Thanks for visiting my blog today!!