I made the base layout several years ago at a GASC class, don't ask me which one because I have slept since then and can't remember at all! The layout lived in my unfinished layout album (ULA) for several years just waiting on pictures! Several months ago I ordered in a ton of pictures and when they came I sat down with my ULA to see if any pictures matched the layouts and I was in luck with this one. My sweet little grand daughter Zoë's newborn pictures fit perfectly. Of course if you've been around for a while then you know my daughter in law isn't keen on pink...but how could I pass up such a beautiful pink layout for our brand new baby girl?!?! I call these layouts cheaters only because I have already done the work of putting the layout together and only added photos to them now.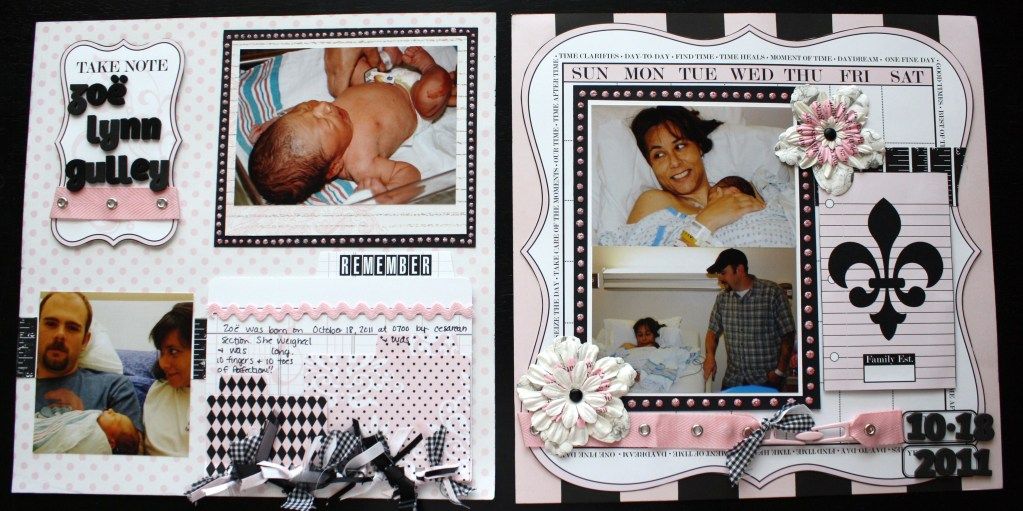 So pink it it...I almost wish I had printed the photos in black and white just to see if they would match as well.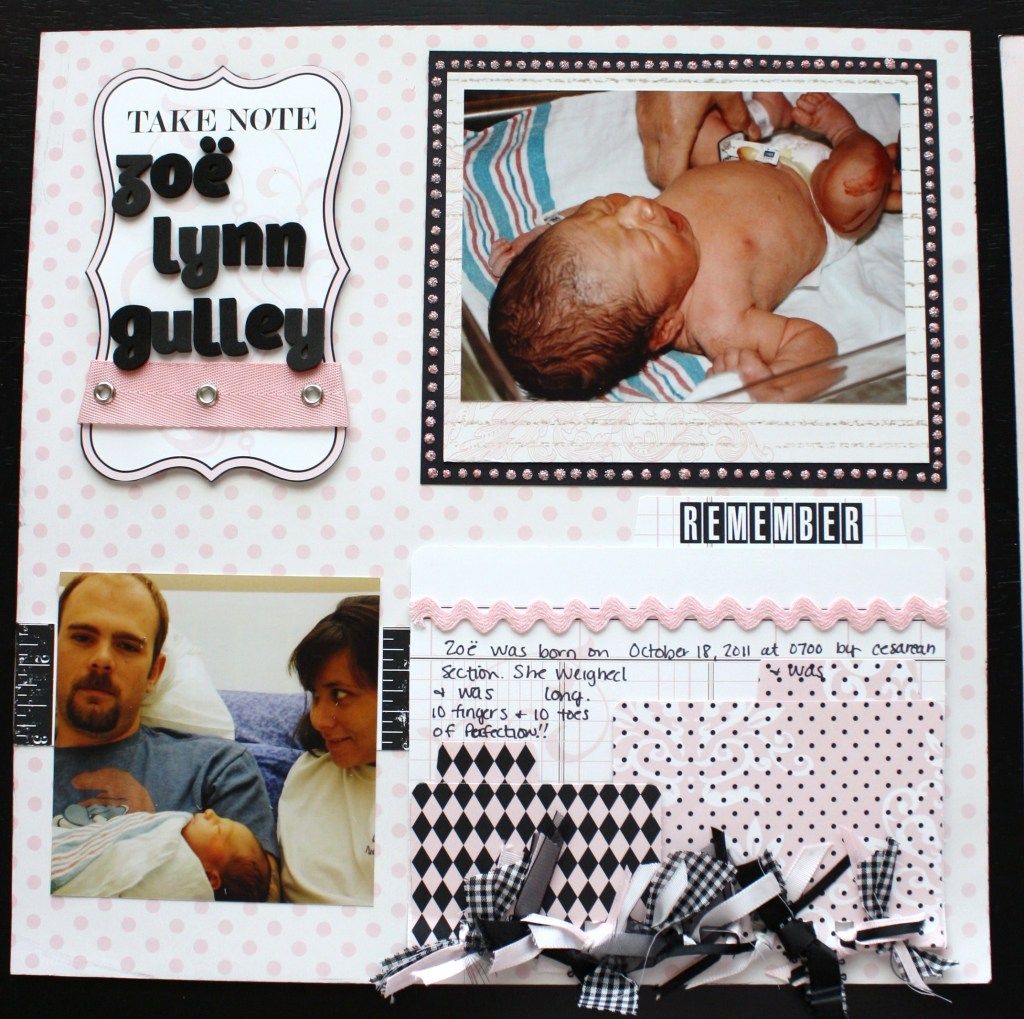 Yes I took pictures before I put in her weight and length.
I used some black foam thickers to write her name and birthday.
Yes, I did use pink stickles around the black photo mats, funny story about that was I added those while I was at one of the GASC nightly crops and there were several people who came up and actually touched the dots before they were dry...argh!!! I had set the pink stickles bottle on top of the layout hoping no one would touch them but for the touchers in the world...it was impossible not to reach out. I finally had to lay them on the floor under the table until they were completely dry. The other most touched thing on the layout was the pink ribbon with the grommets and buckle.
I'm glad I finally shared this layout!!! It's been in my draft box for quite some time along with several others that I will share sometime!!!
Thanks for visiting my blog today!!!