This is my second post for the day, I finished this layout and card yesterday and they both are for challenges that end today....sooo
The layout I actually started last month for a challenge on the
Scrapmuch blog
, it was a color challenge ...
it was actually due 3/25 and it didn't get done. So when I was prowling challenges I wanted to complete this week on my days off I found
challenge #8 at Scrap Your Story
blog that called for stitching, well that was easy enough since I am using a Scrapbook Generation sketch as the starting point for this layout.
I love how this layout came out, my father in law is such a wonderful man and I don't often get such good photos of him.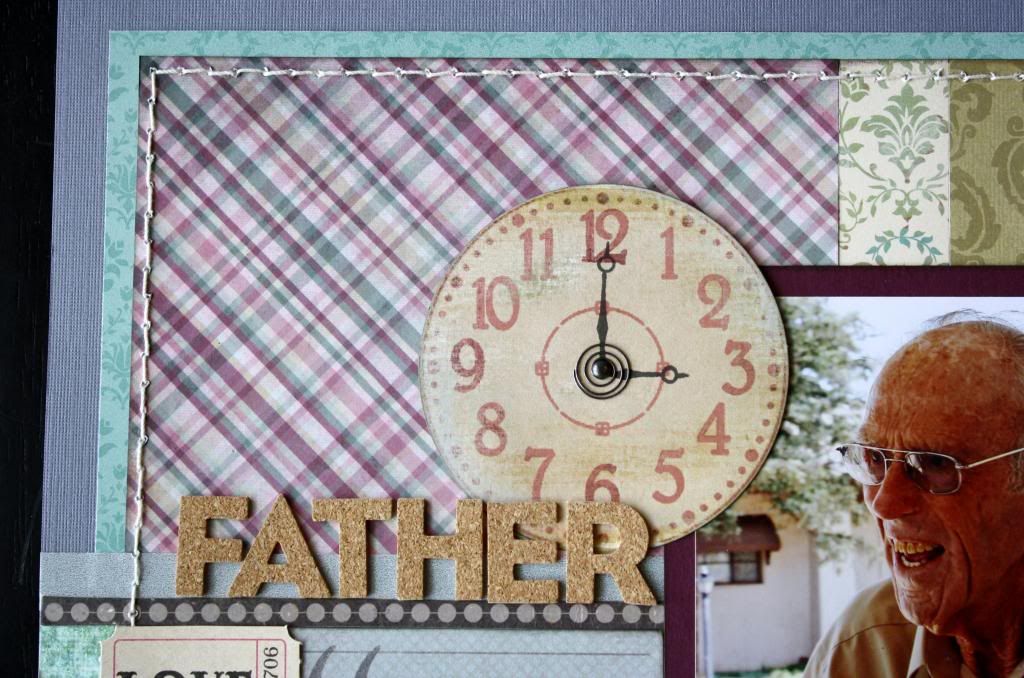 I stamped the hands on the clock and then used a wire circle embellishment with a brad through the middle.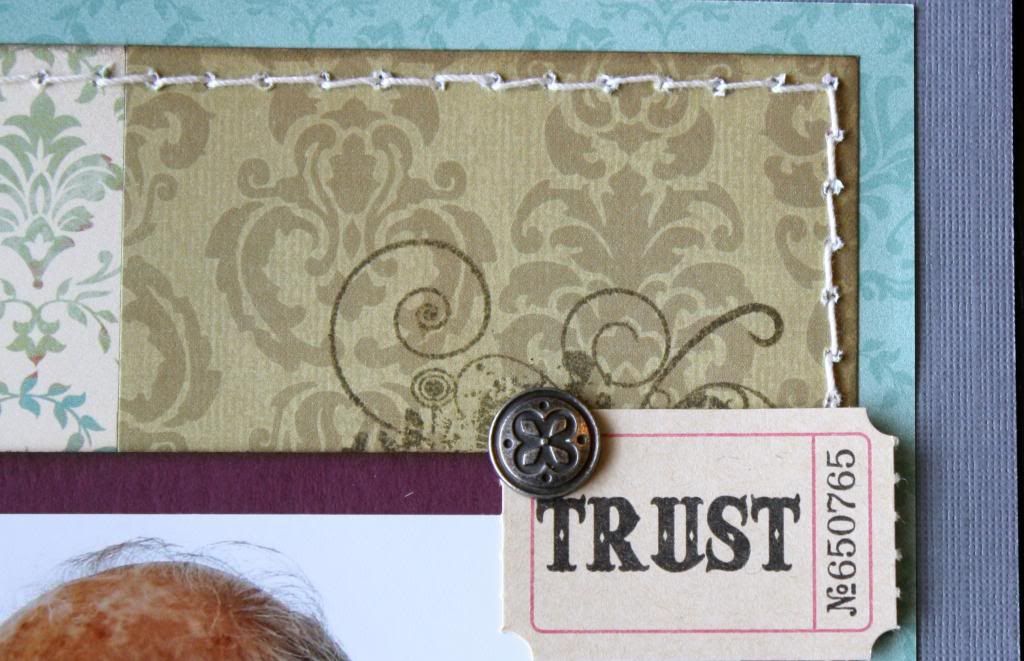 Love any opportunity to do a little extra stamping.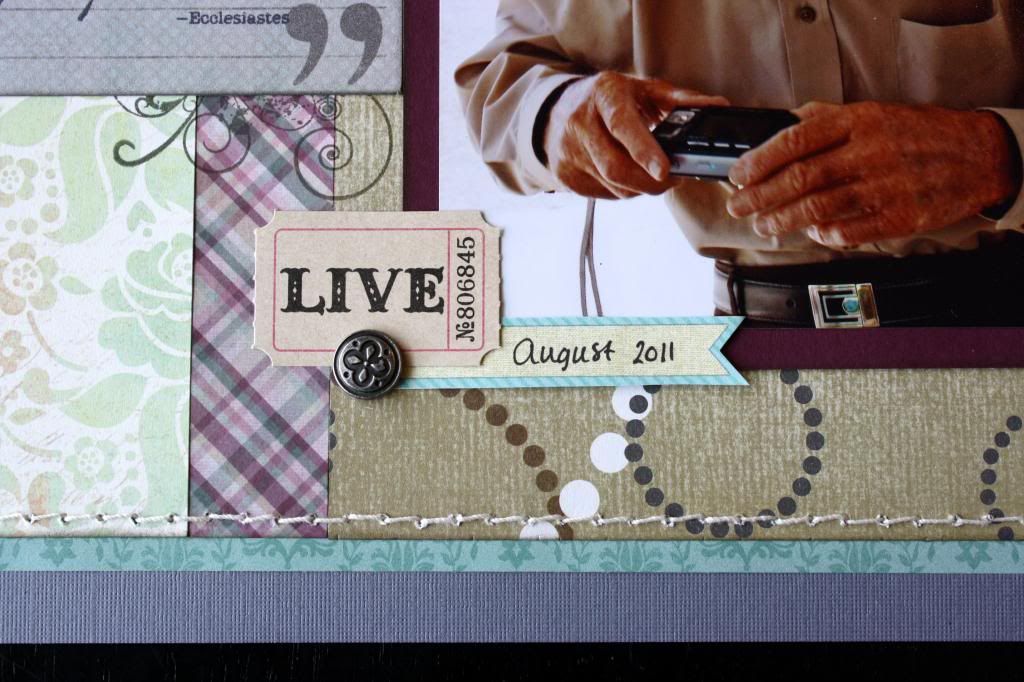 Love those little tags from Tim Holtz.
Love the sentiment I found to go on this old journal spot.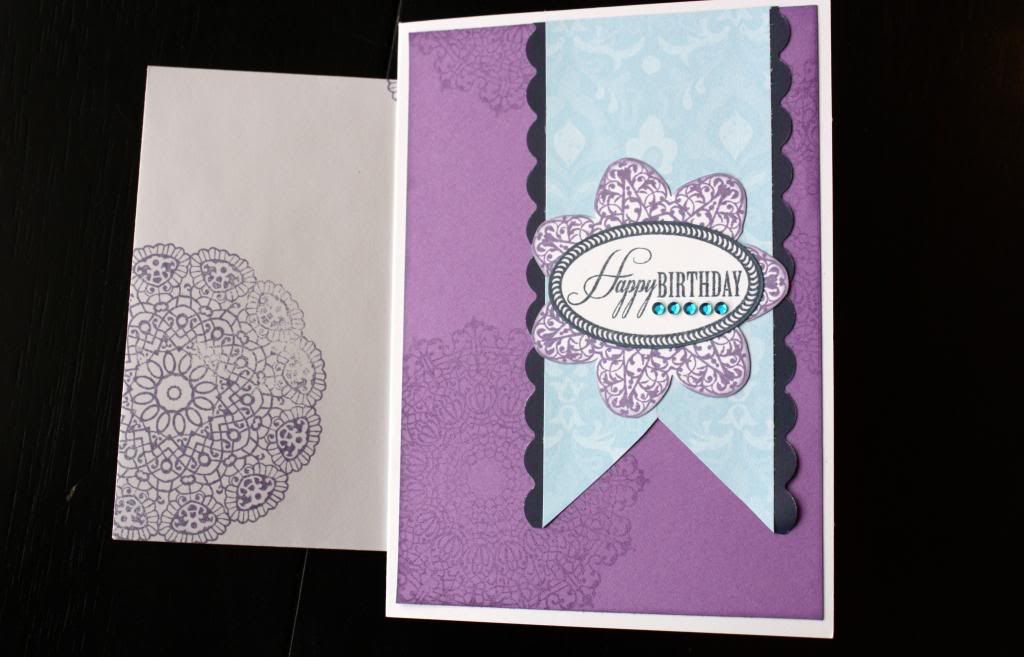 The color challenge was to use CTMH colors gypsy, sky and outdoor denim.
I recently started decorating the inside of my cards, I totally love the look of it.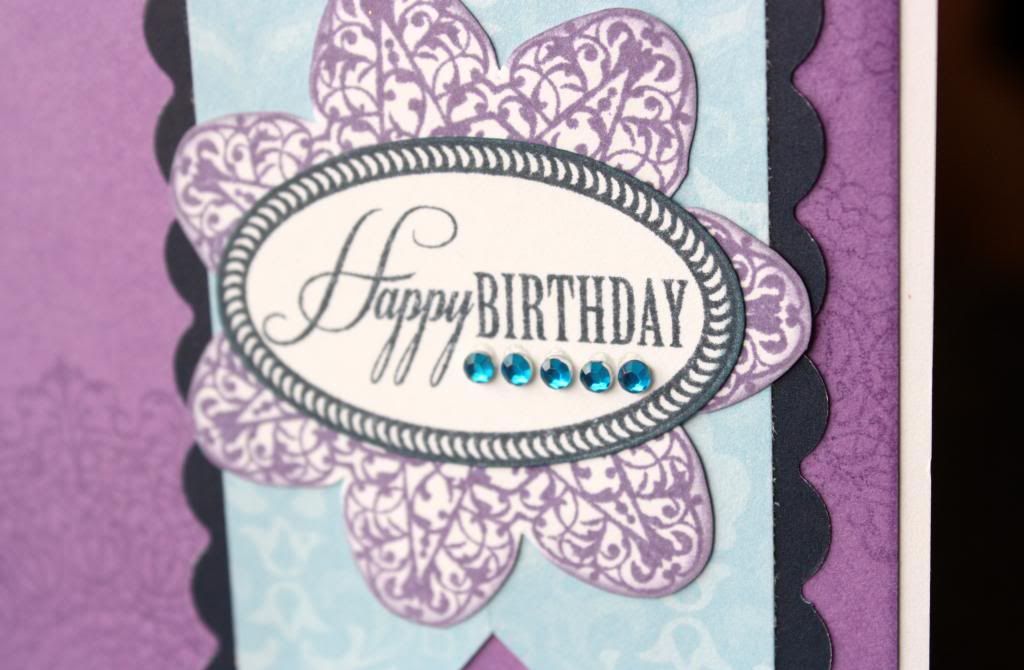 I added a little bling to the front of the card...what girl doesn't love a little bling.
I really like how this card came out!
Layout Supplies used:
Bazzill silver cardstock; CTMH teal damask pattern paper, black ink, pewter mini medley Stamps D1257 Make it count & C1439 Enjoy Life; MME lost & found market street happy birthday tapestry side B, signature life "growing up" clock, wild asparagus "all boy" journal card; Color Mates burgundy cardstock; Basic Grey brown dot sticker border; Tim Holtz adage ticket; Elle's Studio serendipity pennants; Sharpie black pen; RUM burgundy plaid paper, taupe damask paper, beige floss
CTMH supplies:
Cardstock in gypsy & white, ink in gypsy & outdoor denim, Magnifique pattern paper (sky) & Serendipity heart of winter pattern paper (denim blue), Stamps D1472 Simple Memories, D1514 Just a Number & D1525 Casual Expressions/Occasions
Non CTMH supplies:
Paper Studio card base and envelope & Want 2 Scrap baby bling
Thanks for visiting my blog today!!