Today I have a birthday card to share, the 3rd one this month. I didn't really start with any inspiration for this card, I just wanted to use some scraps and the last piece of of one of my most favorite ribbons ever!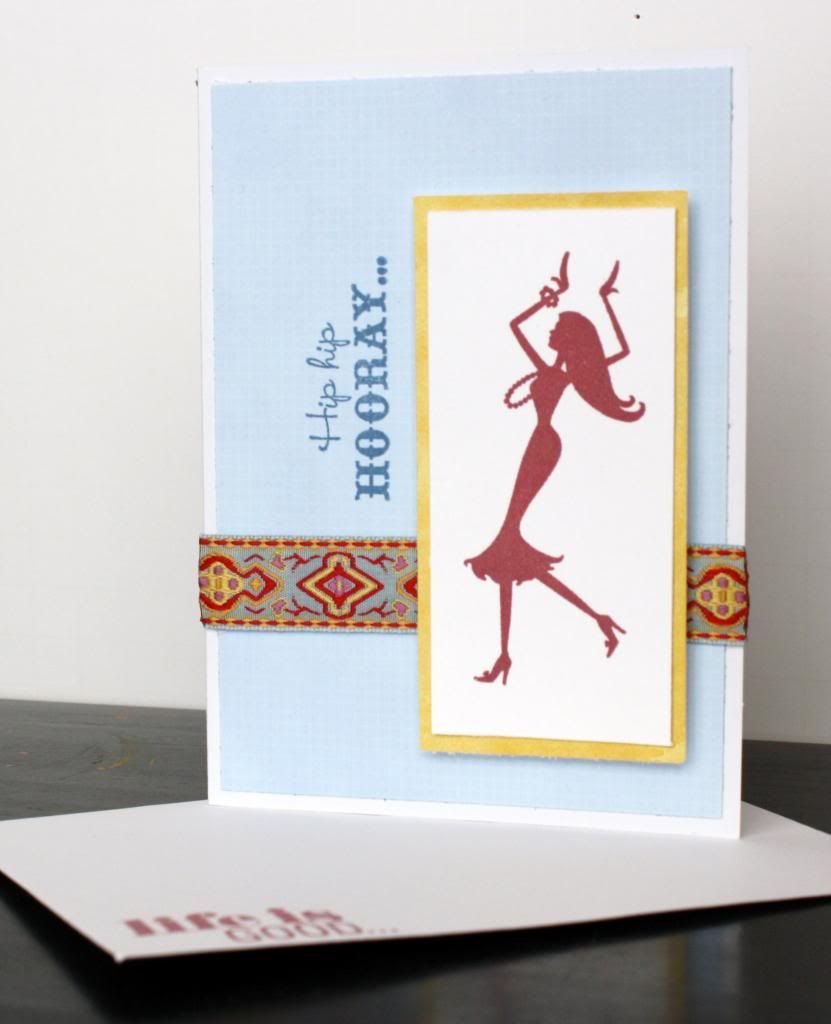 I think the ribbon may have originally been from BG but I won't swear to that, I've used it on many cards and layouts over he years and this is the very last piece I have. I keep all my little bits of ribbon for cards in a clip hung over my desk, some days I will just pull the clip down and see what inspires me and today it was this ribbon.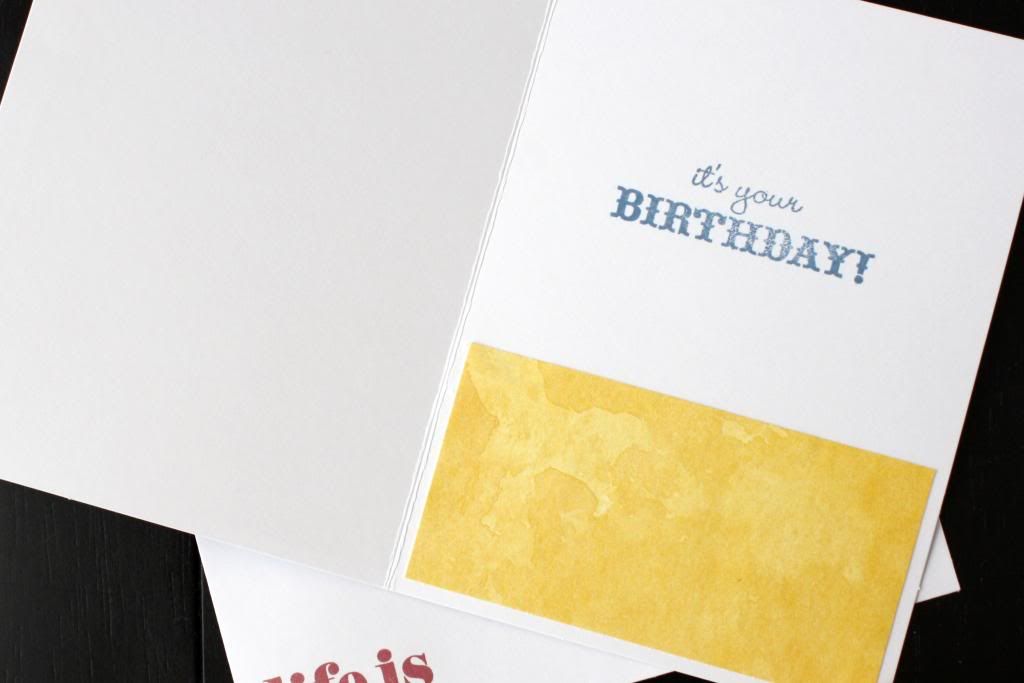 The inside has another bit of the yellow paper I used as a border for the stamped image on the front of the card. It's also the last piece of this marbled yellow paper that I have. I know the paper has been in my stash forever and I don't know who made it but I cut into it within the last year or so when it was a part of one of my CKC kits.
Thanks for visiting my blog today!