This is my 3rd Christmas card for the month, I feel like I'm on a roll! This is also my second post today since I wanted to get this card done for a challenge and it's my first day off work in the last week.
This card was inspired by the challenge over at
Jingle Belles
, the challenge was to use something recycled. I took an older Christmas card, a commercially bought card, that I received either last year of the year before, I saved it because I had an idea to recycle it and this was the opportune time!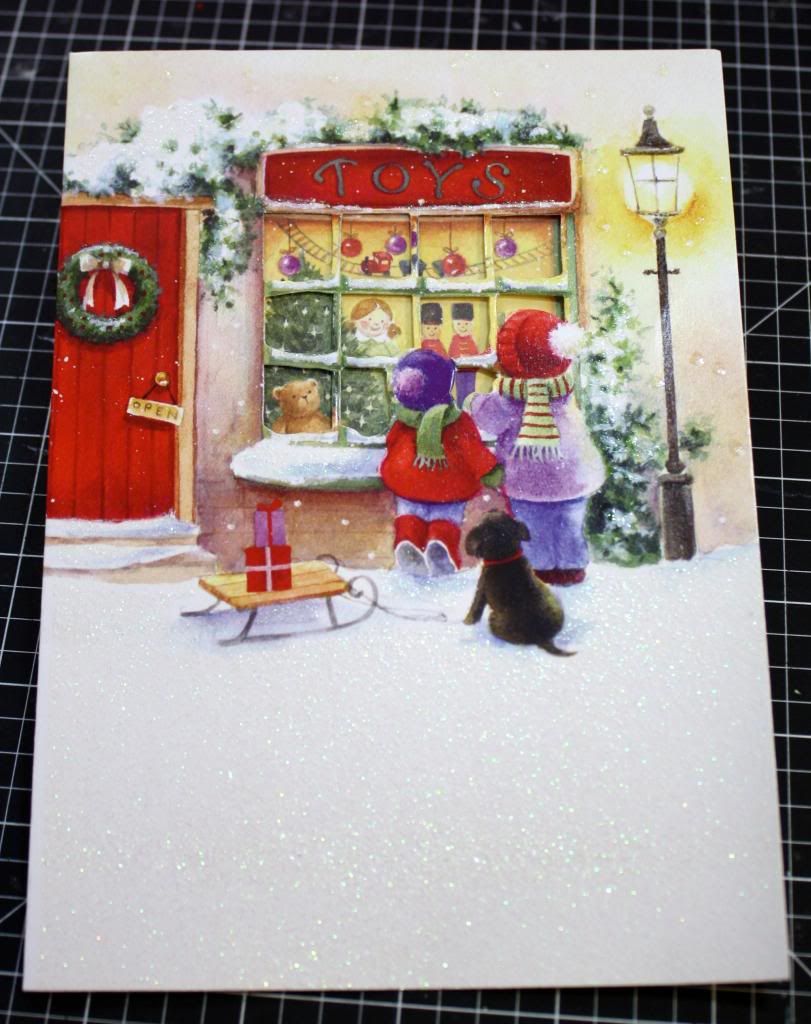 The photo above is the front of the original card and the photo below is the inside of the original card.
Here is my recycled card.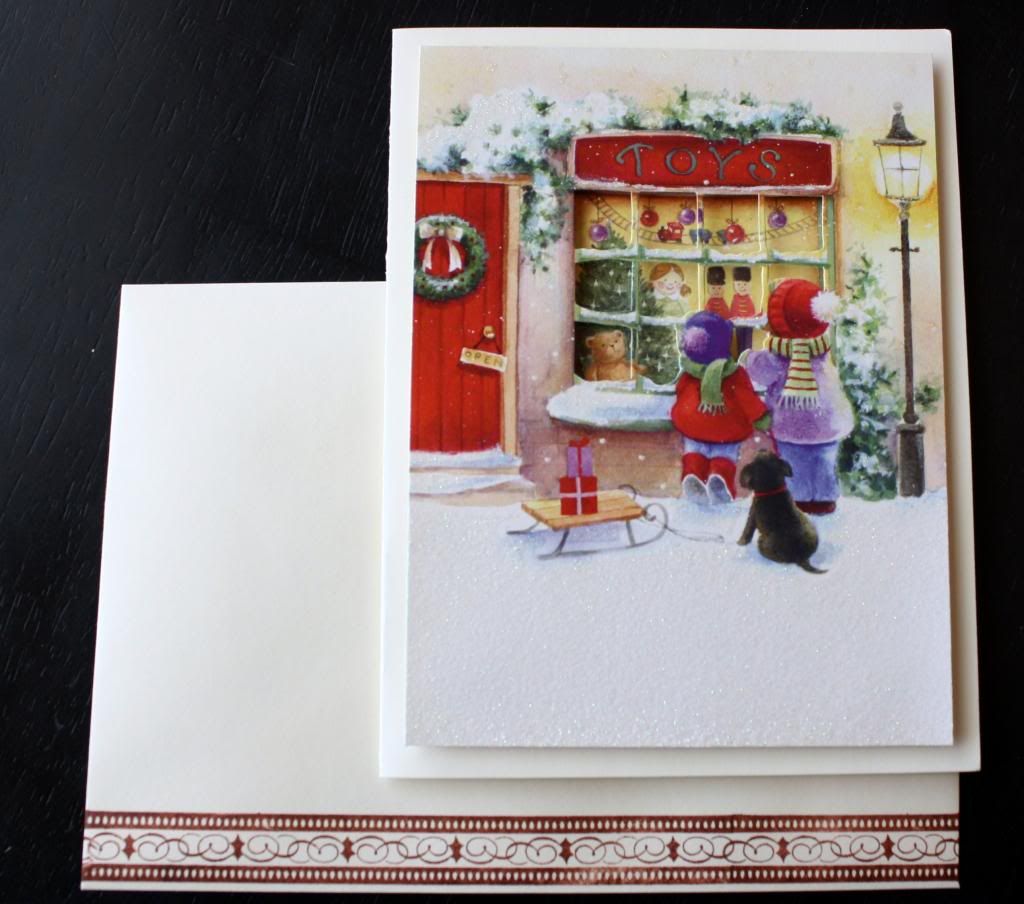 Here's the envelope.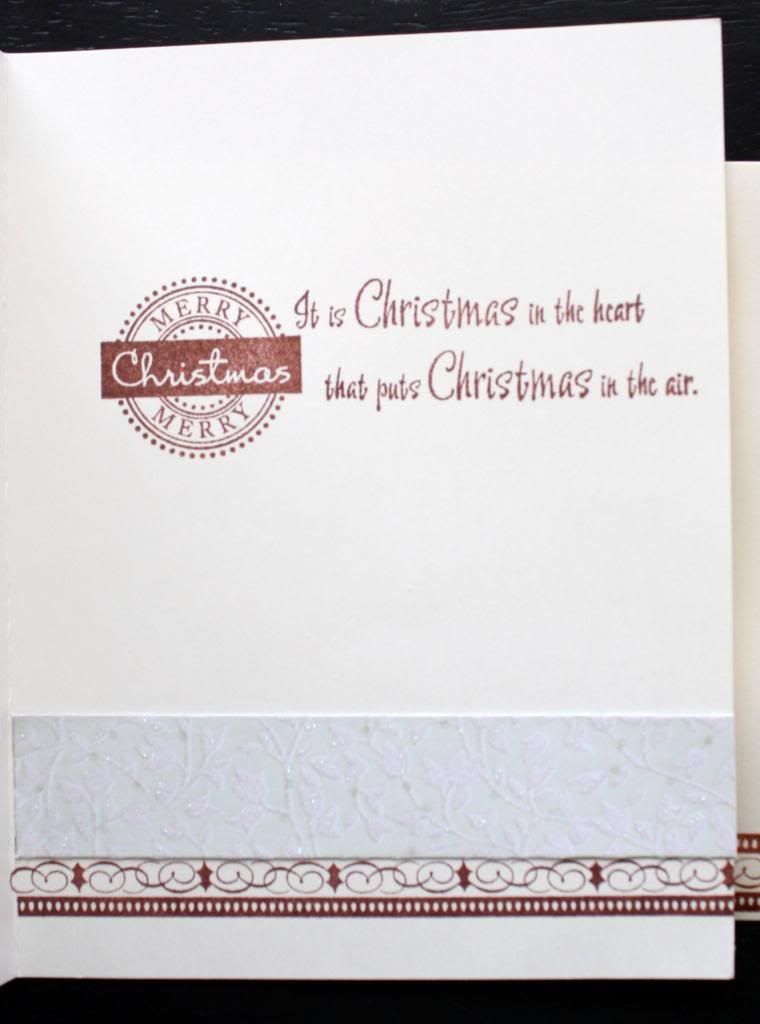 The inside of the card is a mix of 2 stamp sets and a small piece of glittered cardstock that I thought would mimic the glittery snow on the front of the card.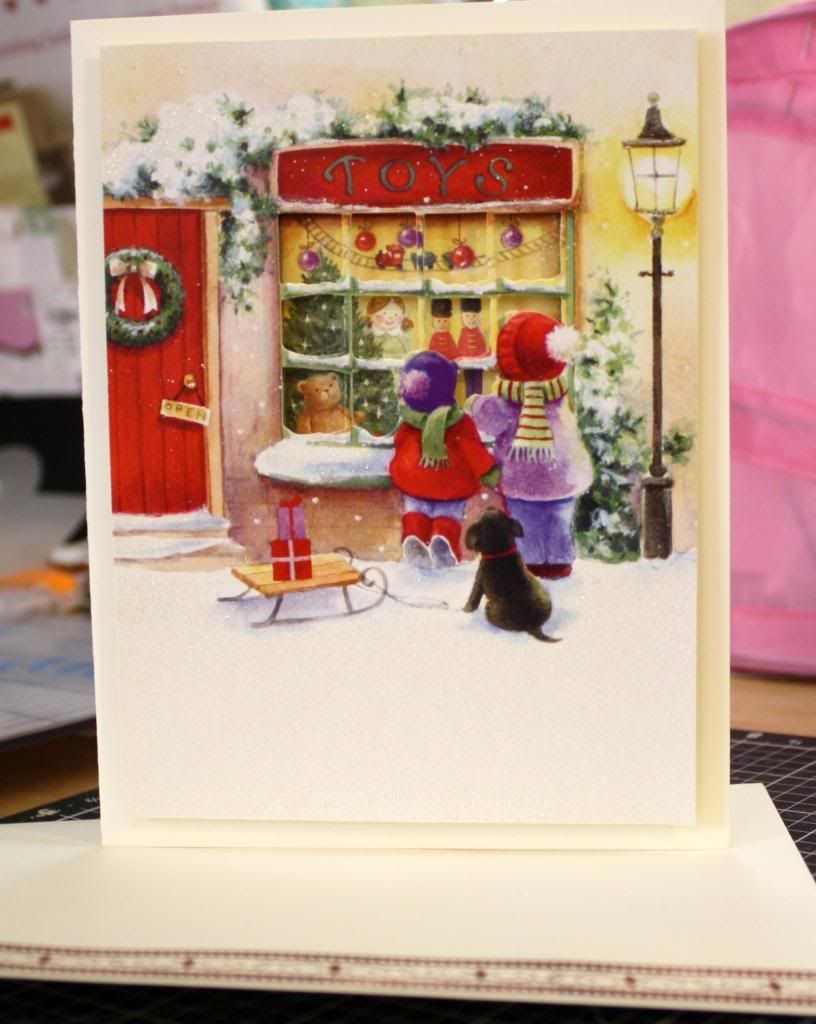 Another view of the front of the card.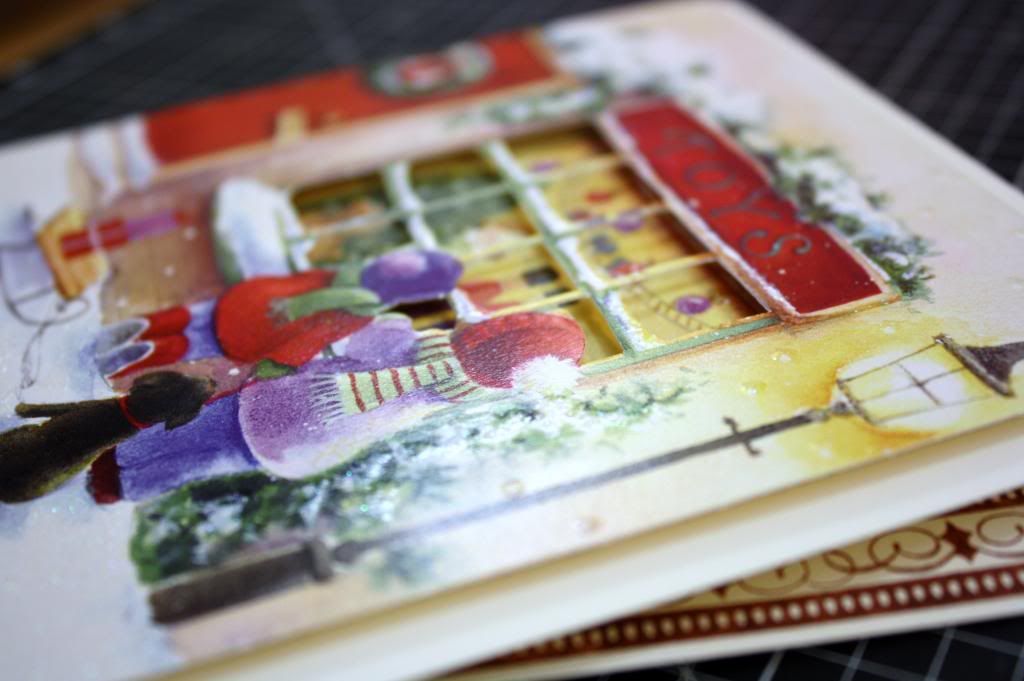 And finally a view of how I used foam adhesive to give the front dimension.
Supplies Used:
Paper Studio card base and envelope; CTMH stamps D1380 Just for the Holidays & D1243 Peace on Earth; SEI scrap; Recycled Item-commercial card
Thanks for visiting my blog today!!