This layout started with a sketch from
Sketch Generation, Allison Davis
has it on her blog this week for sketch week, and I fell in love with it after seeing what she did with it. So here is my rendition, I followed the sketch with a few minor variations.
The other inspiration for this sketch was the
Color My Heart Color Dare #38
this week, which was to use CTMH colors buttercup, pear and twilight. I was able to dig around in my stash and find the right colors and patterns that I wanted from 2 different paper packs and well...here ya go!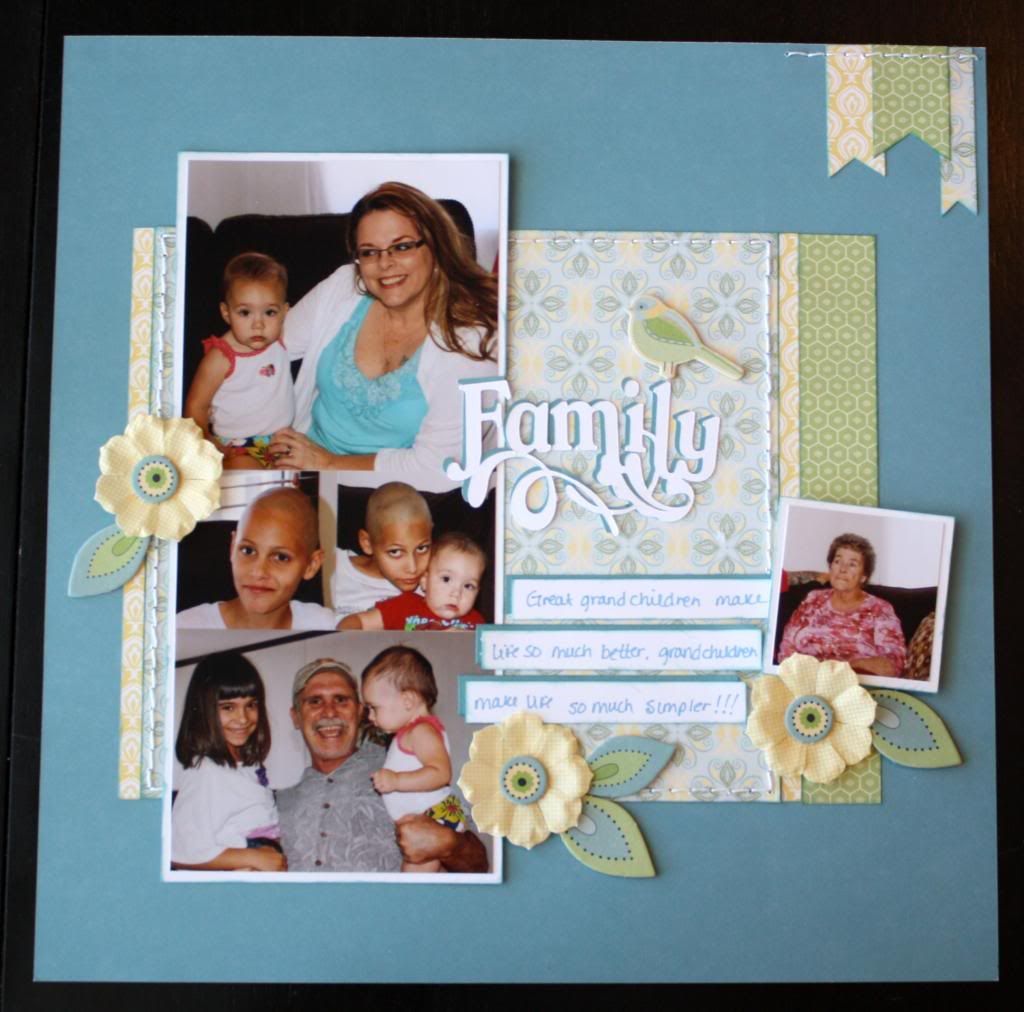 I LOVE how this layout came out, it was easy to make using the precious free sketch this week!
I haven't done a large amount of hand stitching in a while but this layout cried out for it. I stitched across the pennants and around the center paper on the layout.
The title is twilight and white cardstock, I cut them out individually and then layered them for a shadowed effect. Love that little chipboard birdie!
I modified the journaling from he original layout and made strips, I also cut a piece of twilight to go behind each one for more shadowing and texture.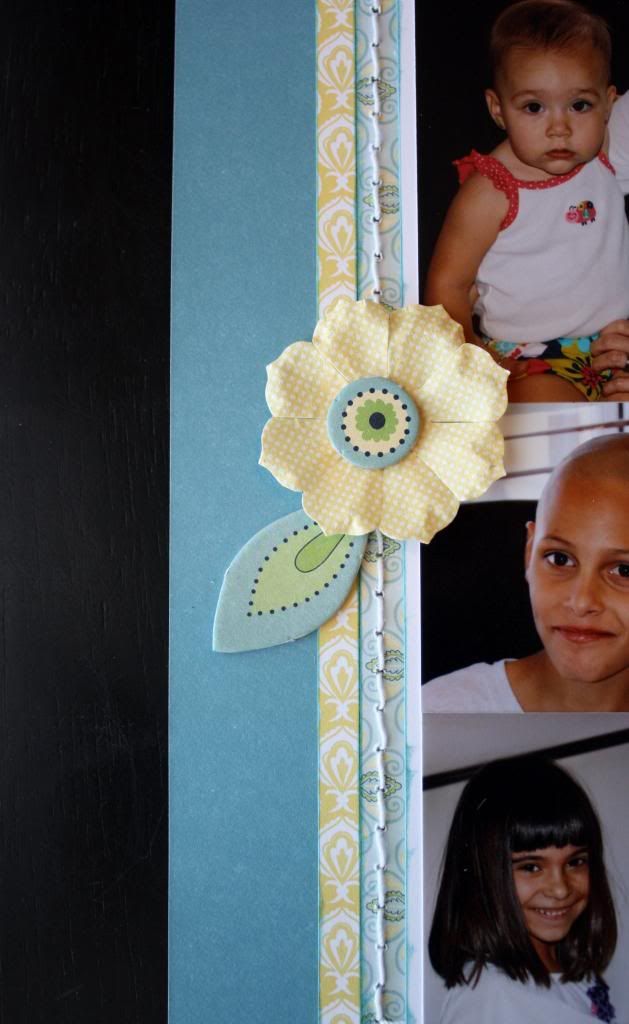 I changed the position of some of the embellishments and made them flowers, well...because it suited the layout pretty well!
CTMH supplies:
Lucy Paper (green); Chantilly paper (mixed & yellow), chipboard embellishments; twilight and white cardstock; Just Blooms Paradise yellow flowers; twilight ink
Non CTMH supplies:
RUM white floss; silhouette cut title; Sketch Generation April sketch (free this month)
Thanks for visiting my blog today!!!