I was about to deconstruct my
April Spring Fever CKC
kit and noted that I had lots of little scraps that I didn't necessarily want to keep but didn't want to toss out either.
So whats a girl to do????
Make birthday cards of course.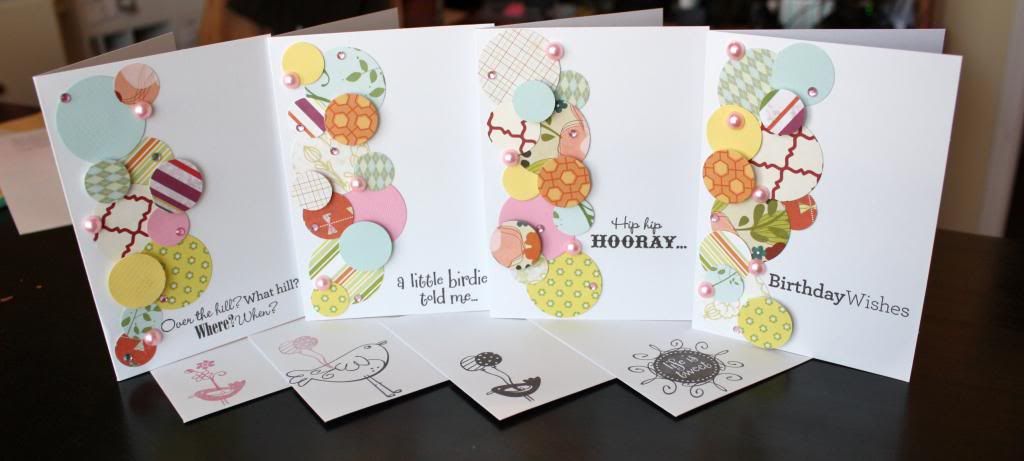 I cut all those little bits of paper into circle, believe me I have more than what's shown here, grabbed some pearls and bling and some stamps and well...here we are!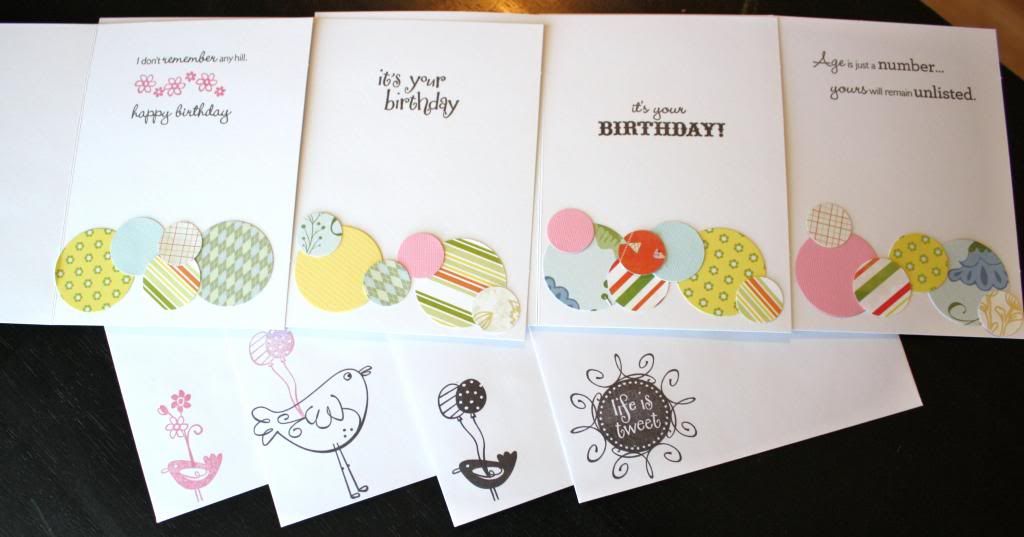 I even added circle to the inside of the cards! If I could have figured out a way to attach them to the outside of the card, believe me, I would have!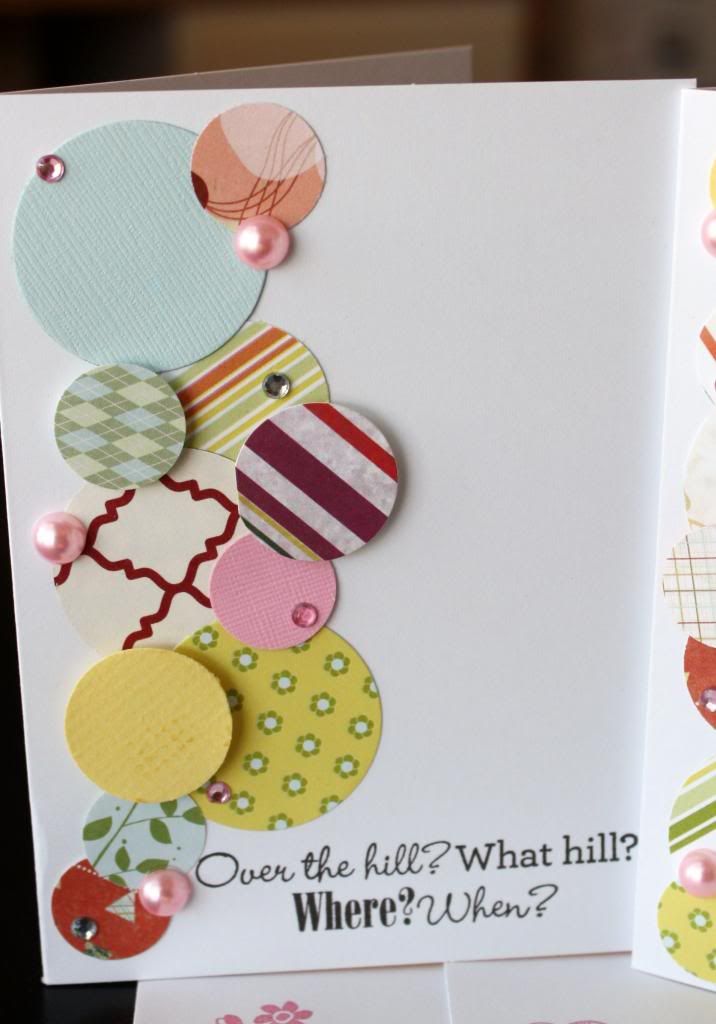 I scattered the circles along with some bling and pearls and a few foam adhesive squares and there ya go! These were sort of assembly line cards, I stamped all the sentiments and then went back and added all the circles at one time. I think this is a trick I will have to use again! I'm always looking for ways to use up my scraps!!
I was able to make a total of 9 layouts and 4 cards with my April Spring Fever CKC kit!
Thanks for visiting my blog today!!!