I created this PL spread using my
March Corner Stop & Shop CKC kit

,
this is my 4th PL spread and I think I have another one that I want to put another one together using this kit.
This layout came together over several days, I didn't have many photos for Easter week so I had to do a little hunting on the Internet to find something that would work. So I focused the Left page on Easter week and the Right page was a night that Mr Gulley and I went to a comedy show.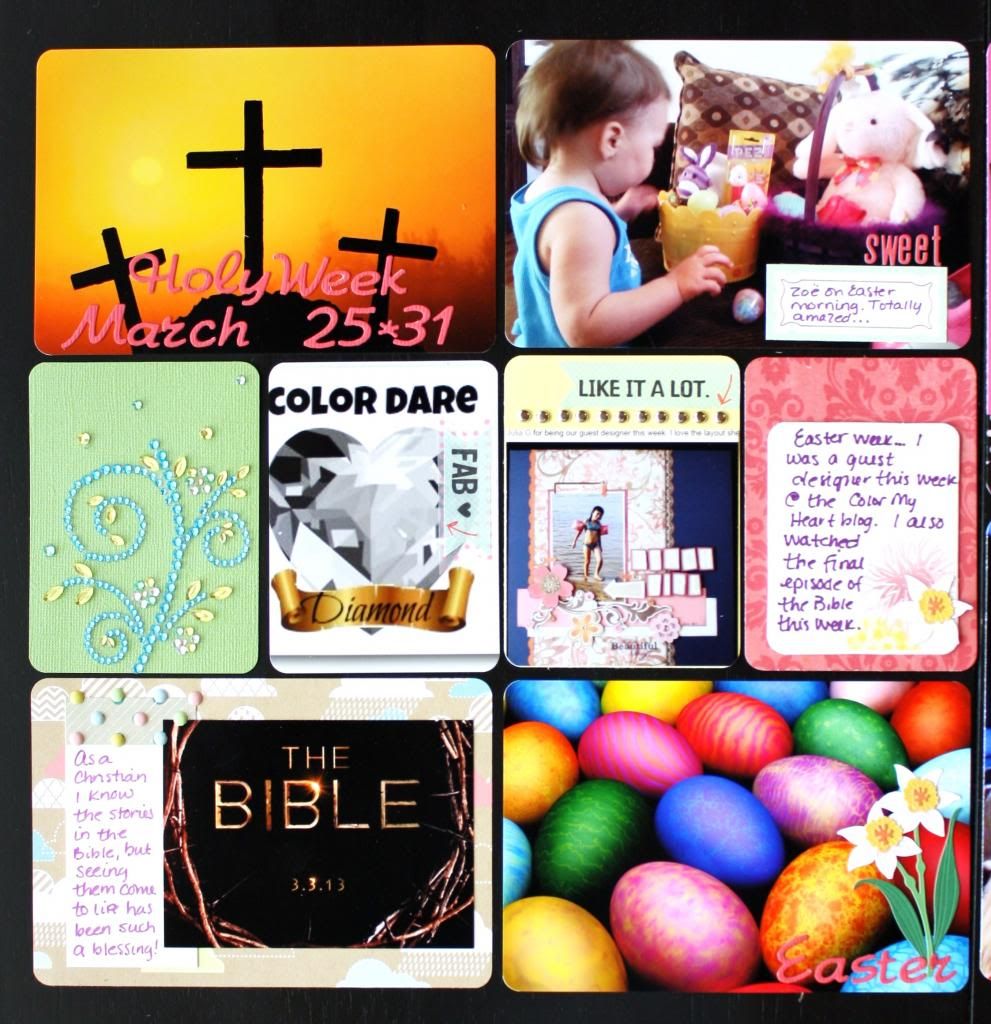 Left Page.
Right Page.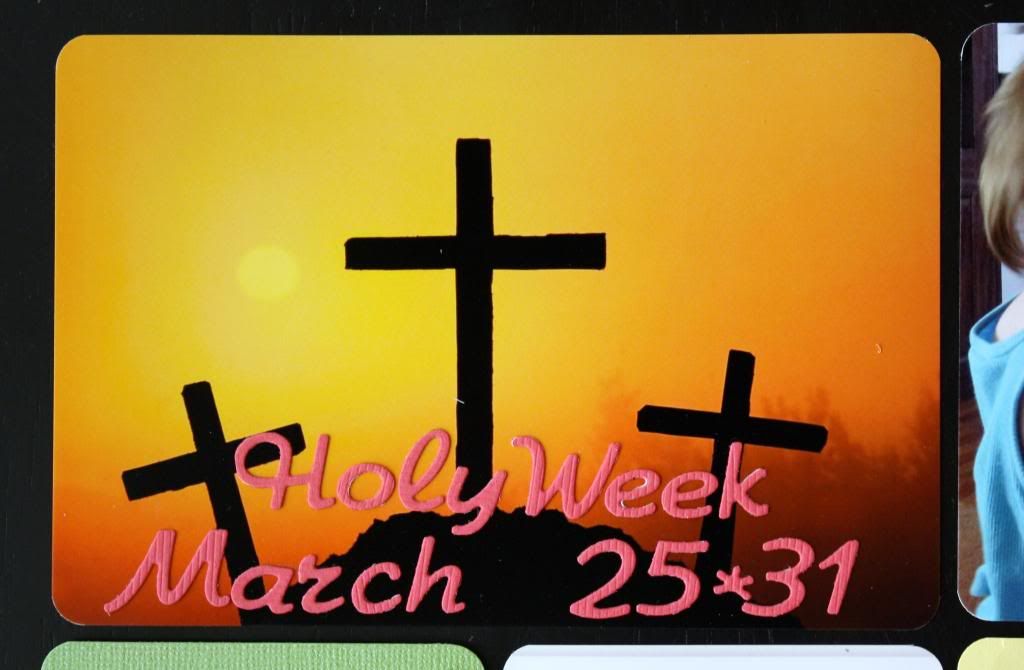 I found this image on the Internet when I googled holy week. I cut the title with a Quickutz Lifestyle font.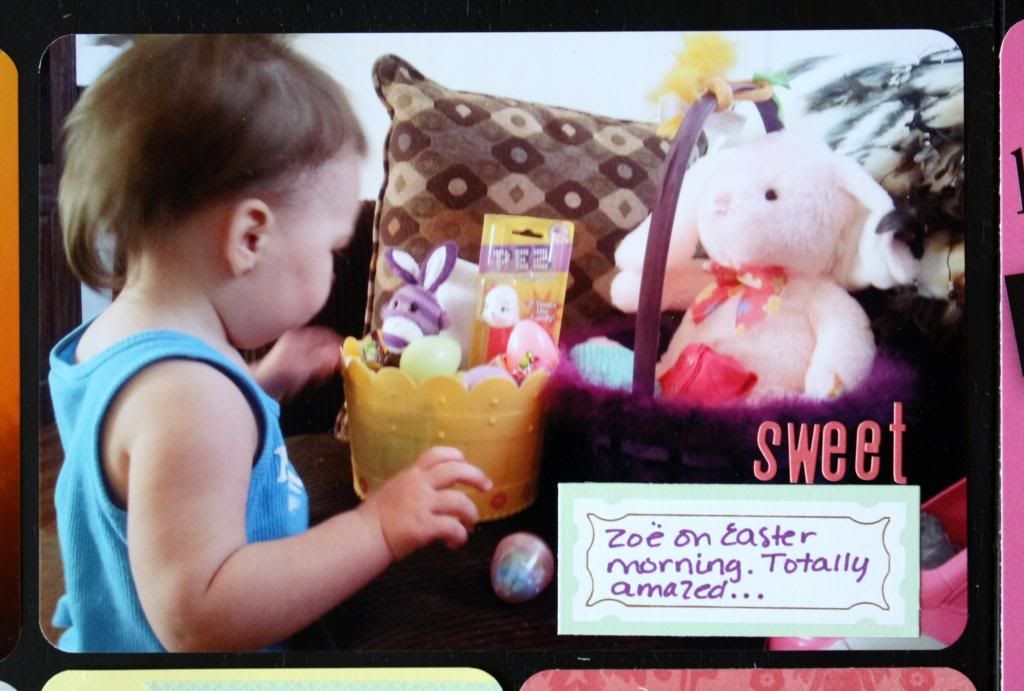 This is a photo my son had on his phone or either on FB, I can't remember which, but I sniped it!
I also was a guest designer at the Color My Heart blog this week.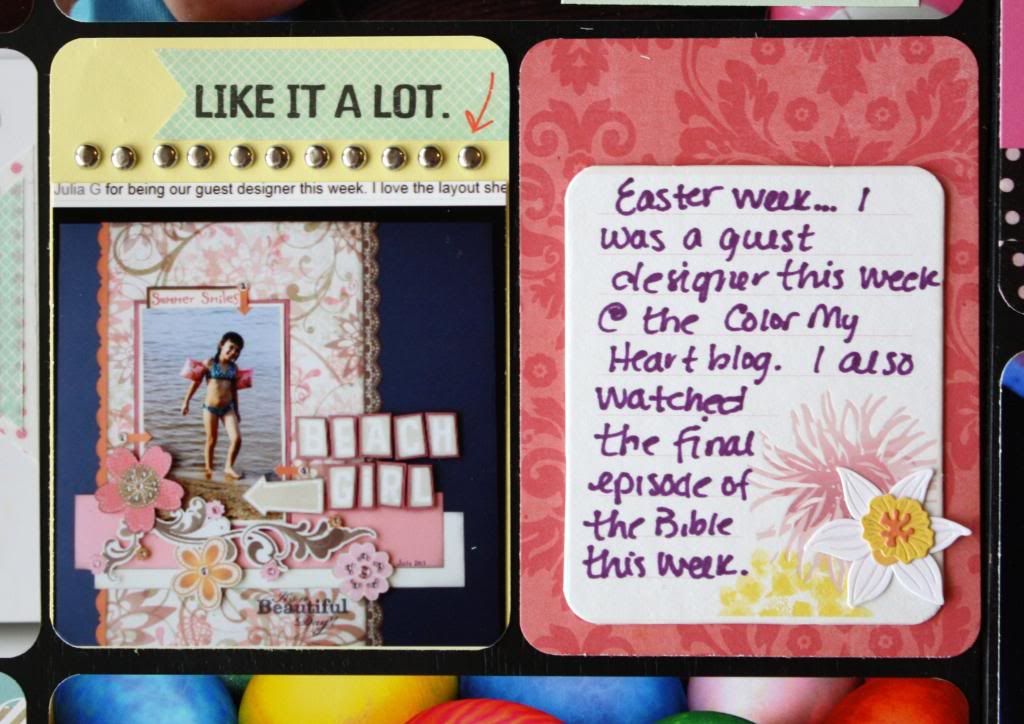 And this is the layout I created for that post.
I also found this image on the Internet, I didn't have space for it during the first week of March so I included it here as a wrap up of the show.
Another Internet image.
This was originally an itinerary card that I picked up at the show, I just cut off the bottom and covered the portion of the itinerary that remained.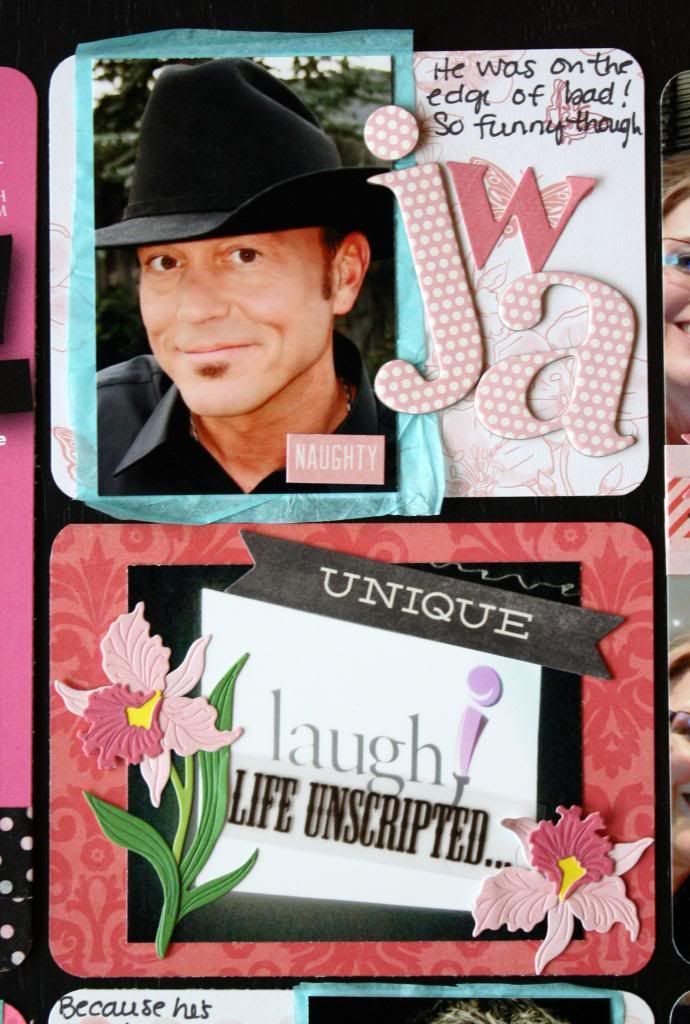 I found an image on the Internet of the comedians and a little bio on both. I got the feeling that Mr Austin is used to performing a more risque show than what he performed this night.
Of course I had to take some photos of Mr Gulley and I.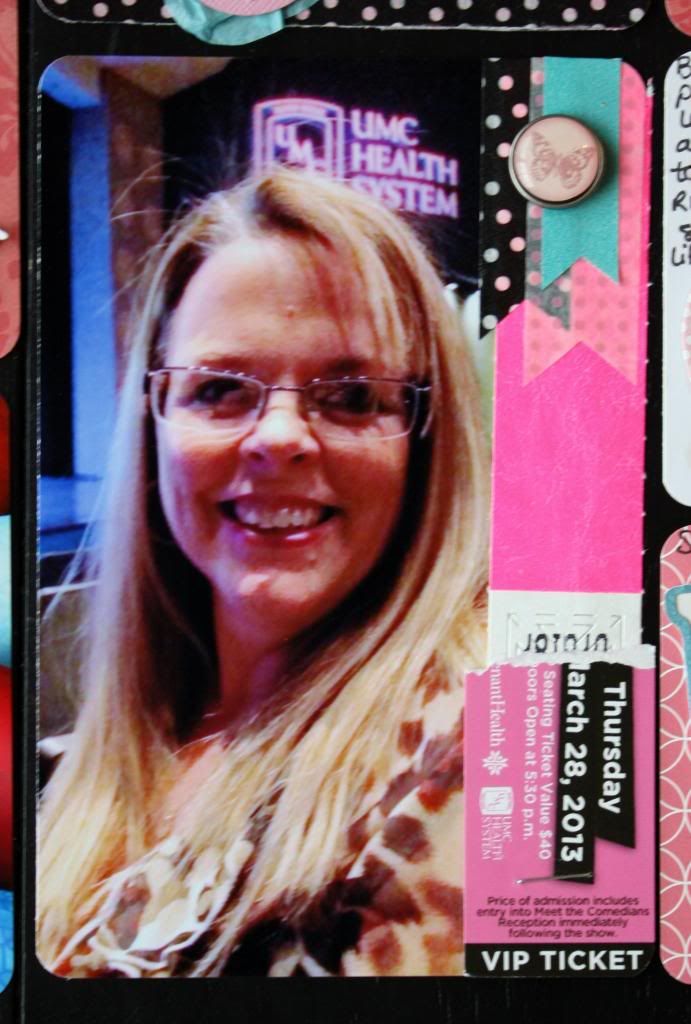 I saved my wrist band, I never put it on because we didn't go to the after party that it was supposed to allow access to.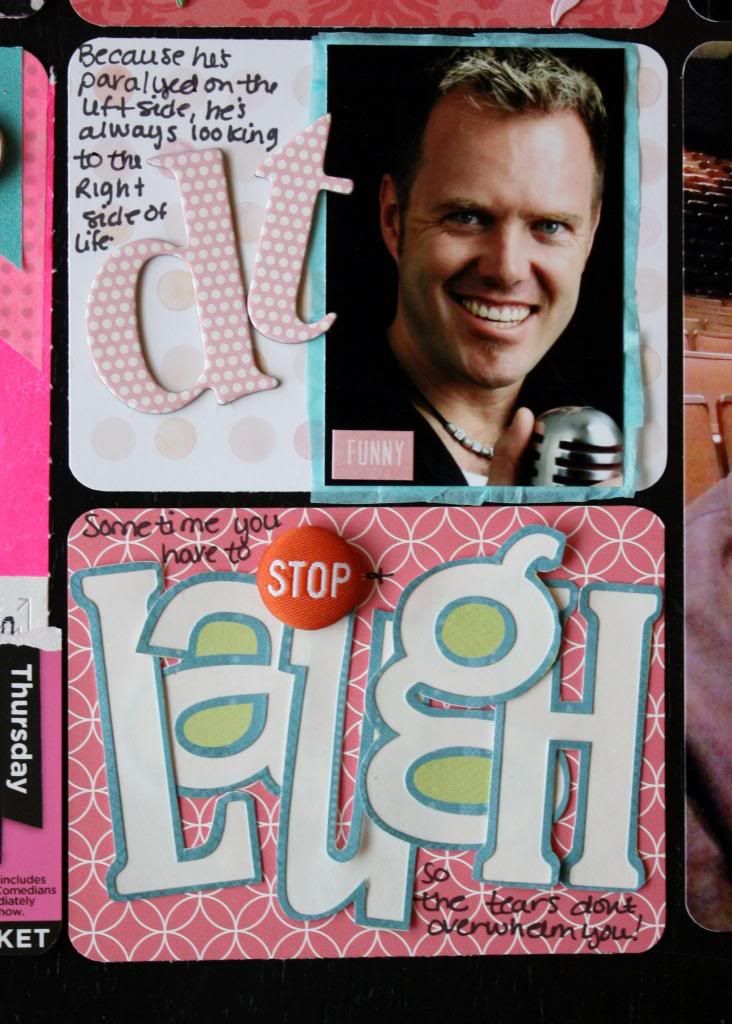 Mr Tennant was simply amazing! Paralyzed on his left side his catch phrase is "Look on the Right side!" How about that cut out laugh, I had used the letters years ago but I just couldn't bring myself to throw out the negative spaces. I am so happy that I was able to finally use them!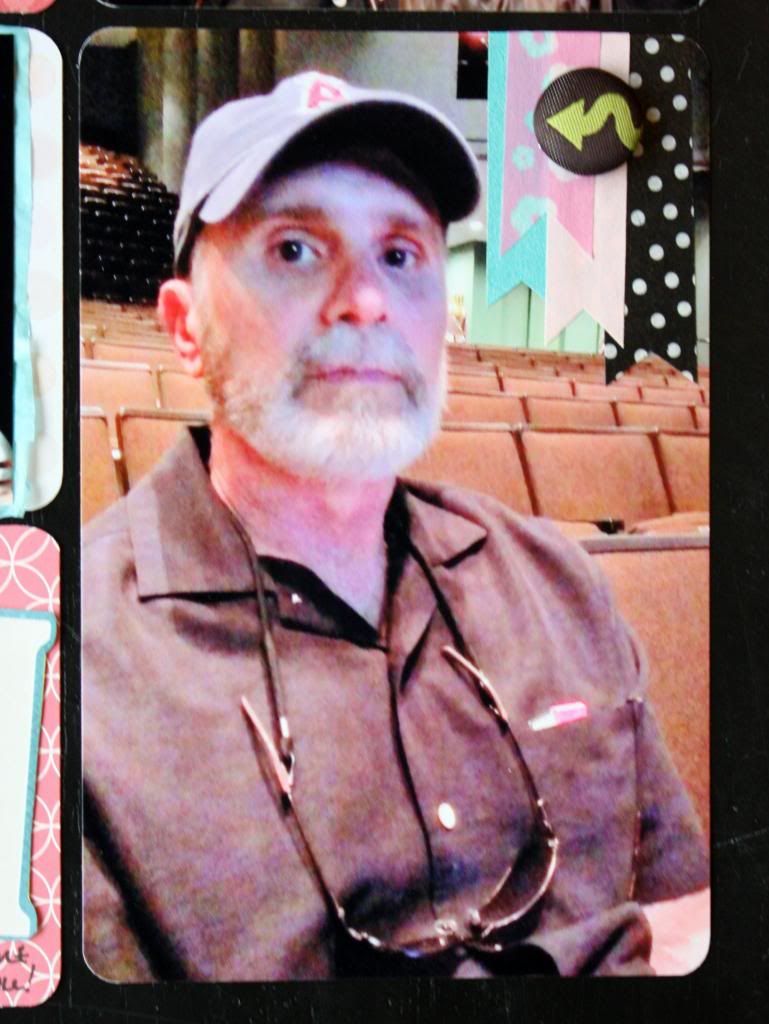 Doesn't Mr Gulley look like he's having a wonderful time...LoL!!!!
Supplies Used:
Pattern Paper: SEI, EP, RUM
Cardstock: Bazzill, CTMH
Stickers: MME, CTMH, Special Moments, Martha Stewart
Embellishments: Lil Davis Designs, BG, MME, Prima, AC, RUM
Washi: Target, Smash, RUM
Alpha: Lily Bee Designs, Quickutz Roller Skate
Thanks for visiting my blog today!!!