I could have made more cards or more PL journaling card or Christmas tags, but I wanted to hurry and get through with this kit so that I could pack everything away and work on an older kit that never got touched after I made it last year, but more on that later. Here's the kit I killed, the January CKC kit that I called
Christmas Delight
.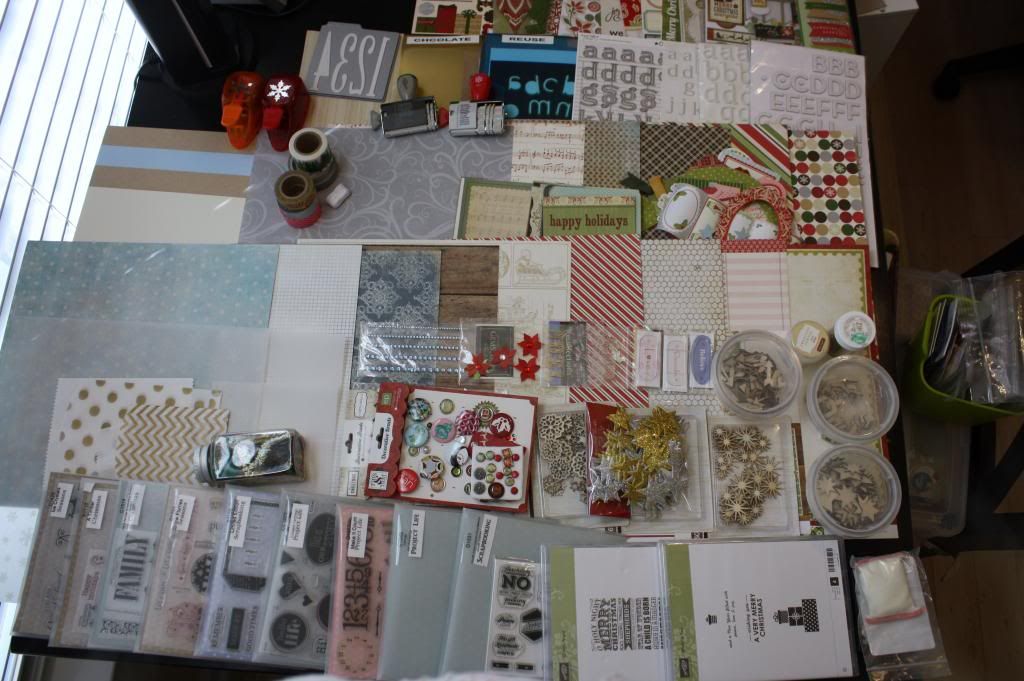 And here's what's left of the pattern papers, embellishments and stickers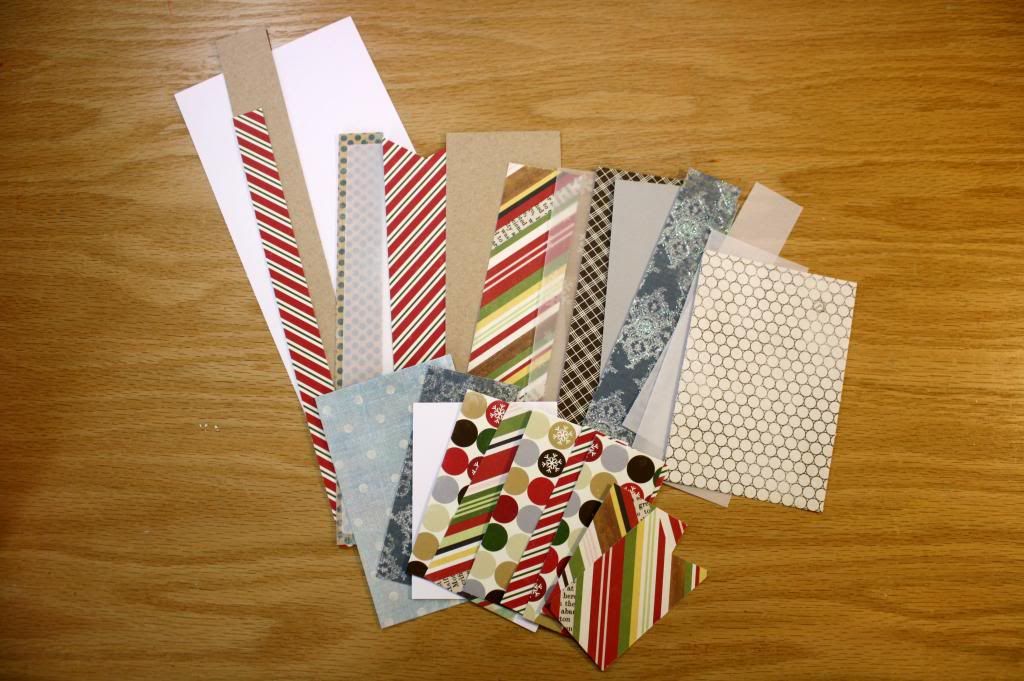 how's that for killing the paper portion of my kit!? I used at least a bit of every single pattern paper and cardstock. Some of these leftovers have gone into the trash but the rest went into my Christmas stash leftover baggie to make cards with this year.
I've nearly finished the one sheet of brads and put a good dent in the other one. I only had 3 of the larger cards and a good many of the smaller cards left. I was going to make a couple of holiday PL layouts but never got the photos printed from this Christmas.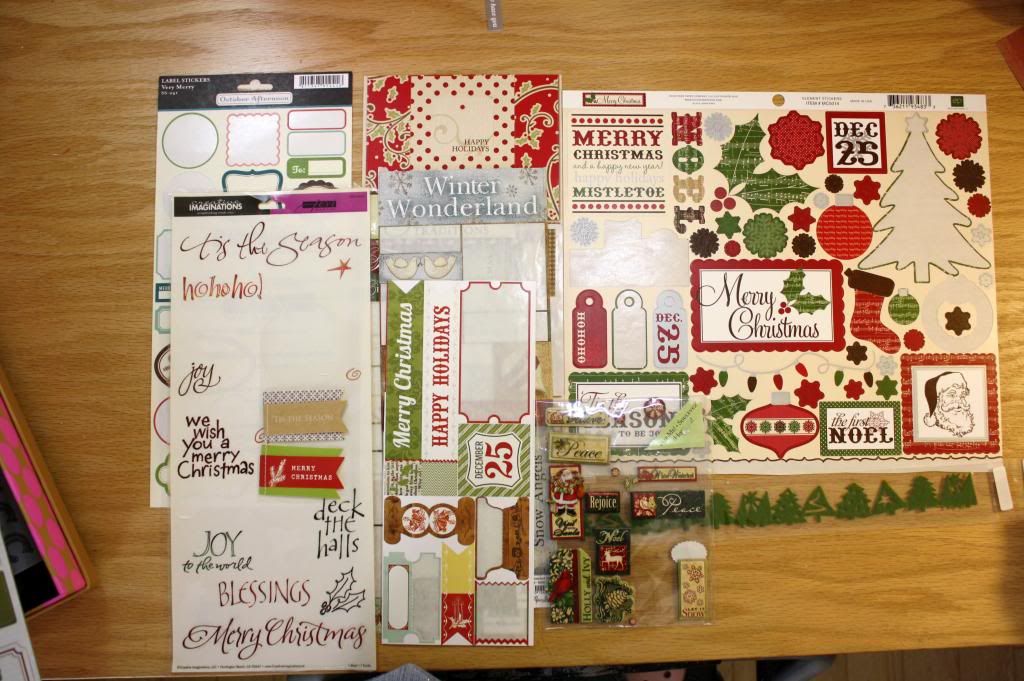 I know it's really hard to tell how many of those stickers I really used, but take my word, it was a lot! I really am quite impressed with the number of stickers I was able to use on the pages and cards I made!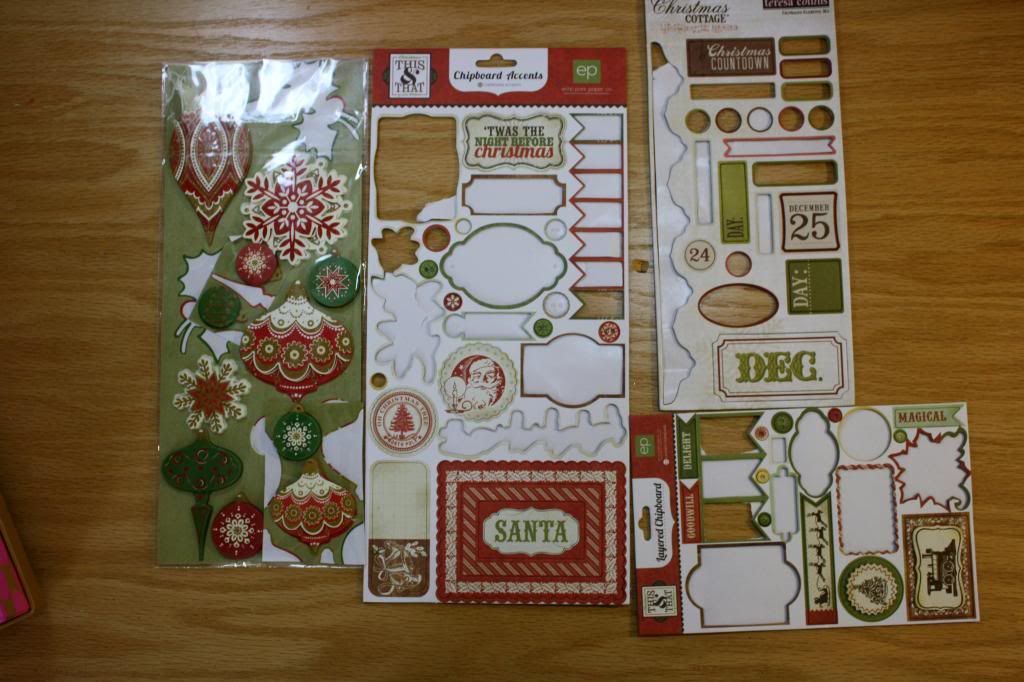 These are most of the leftover chipboard pieces, I never used the ornament sheet, I had the perfect pictures in my mind but never got them out. I have pulled a sketch and the photos so a layout using those ornaments is in my future!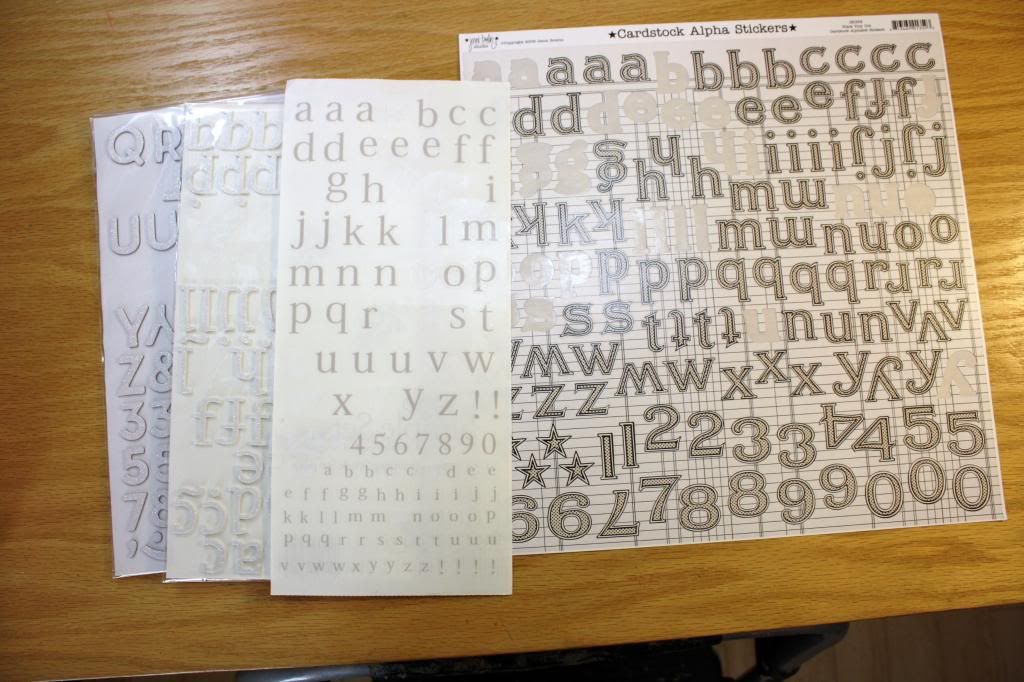 I'm glad I was able to use some of my alpha stickers, the rest are going back into my stash for another project.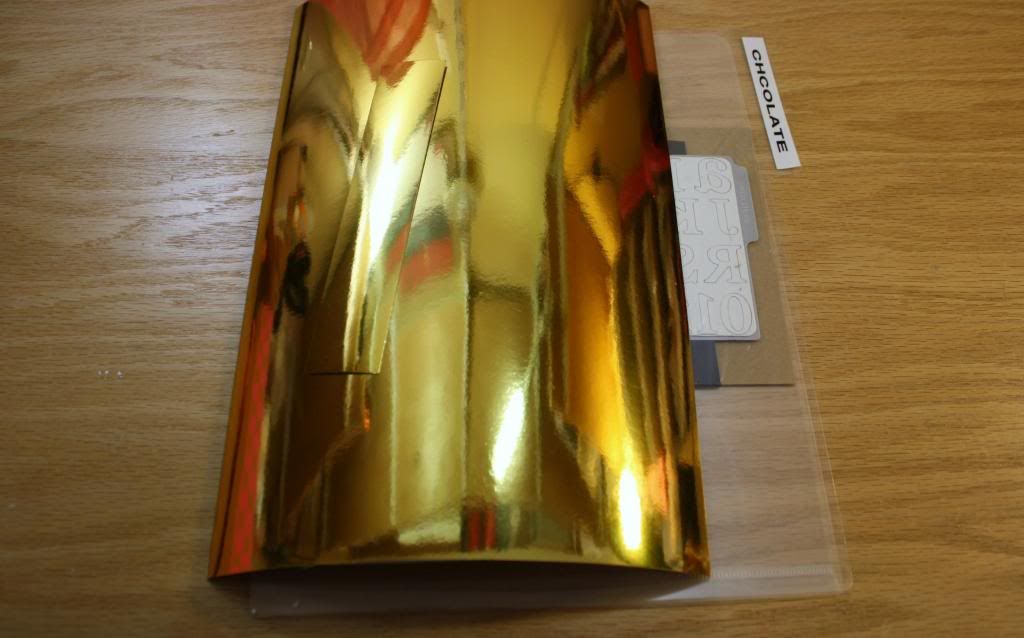 I love that I was able to use up some of this gold cardstock my alpha dies.
It always feels good to use my old dies!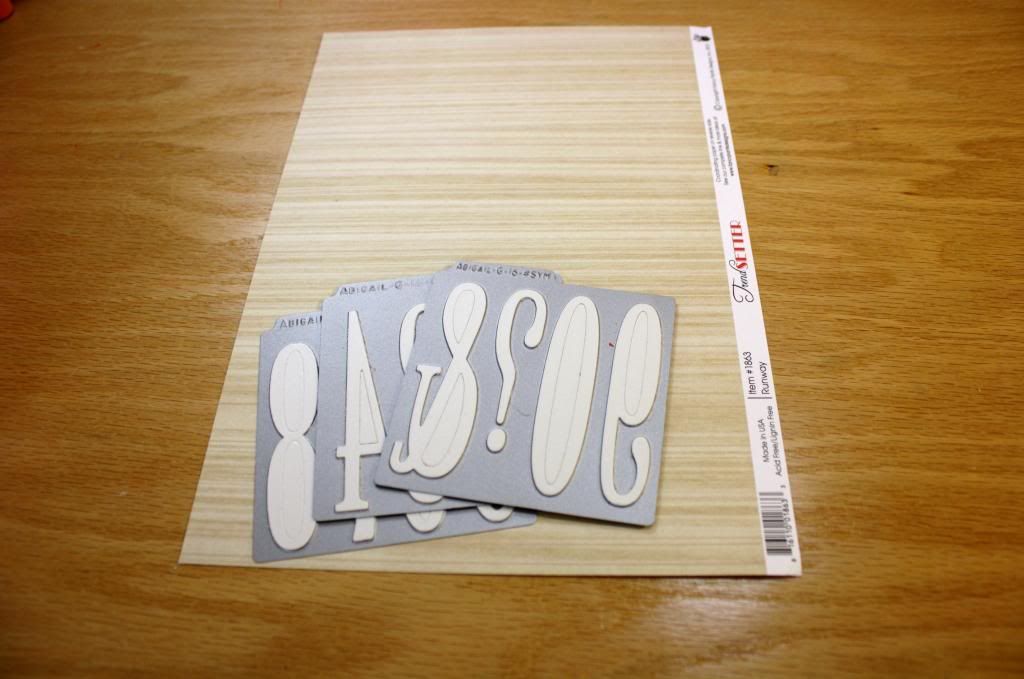 I only made one set of numbers.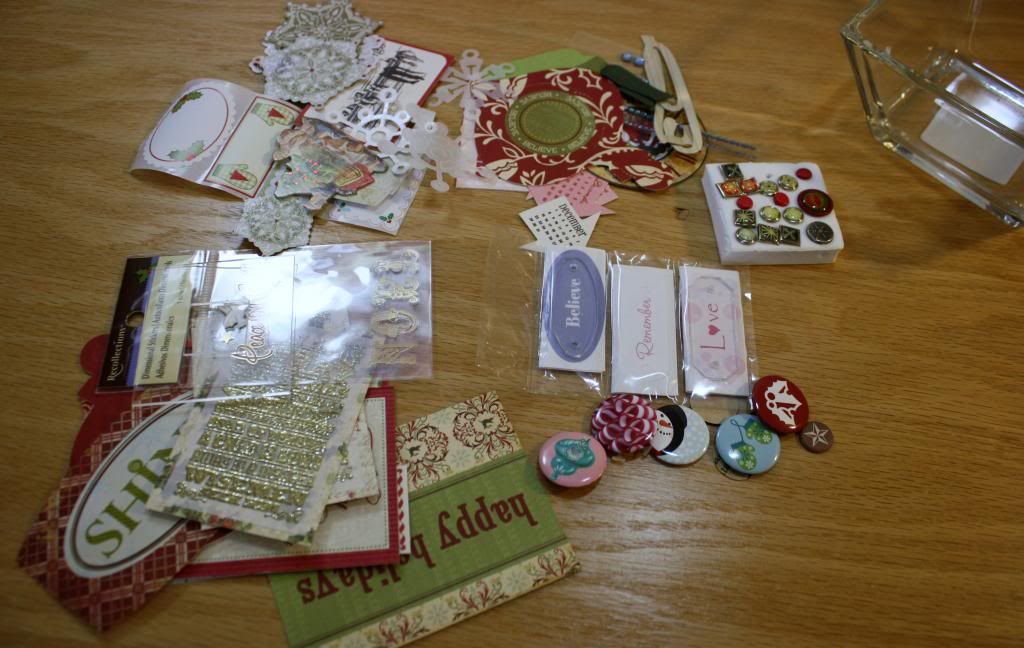 The glass bowl in the upper right corner catches all the little stuff like all of this!
Just as an FYI all that remains is going back into my Christmas stash to be used on cards throughout the year and for Christmas layouts next year.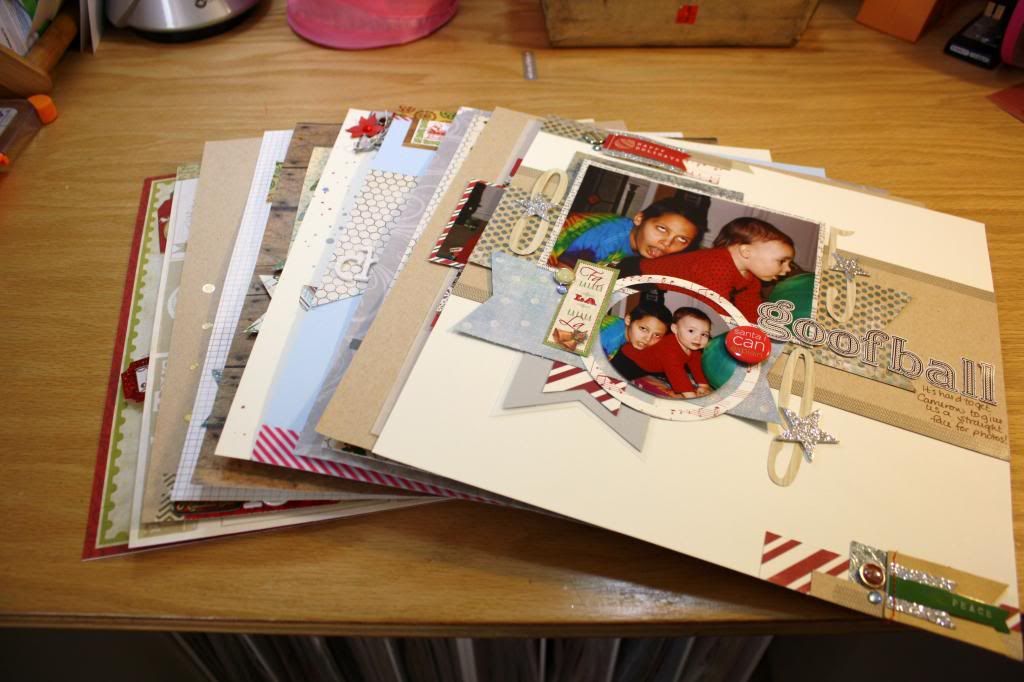 Here they are, all 10 layouts!
Thanks for visiting my blog today!!