This layout was inspired by a sketch on the
Allison Davis blog.
I recently started following someone's blog that has a lot f layouts that feel like Allison Davis sketches, so I headed over to her blog to have a look see and found tons of awesome inspiration there. If you haven't been in a while go check it out!
Here's another layout using my
Christmas Delight
Jan CKC kit and this is my last full sheet of pattern paper.
I had a bit of a difficult time pairing up any of my scraps to this pattern paper but I managed to get it done.
I used a 4x6 journal card with the number 25 on it, I cut it down to fit the space and then covered the 25 with other elements to add some texture and to follow the sketch.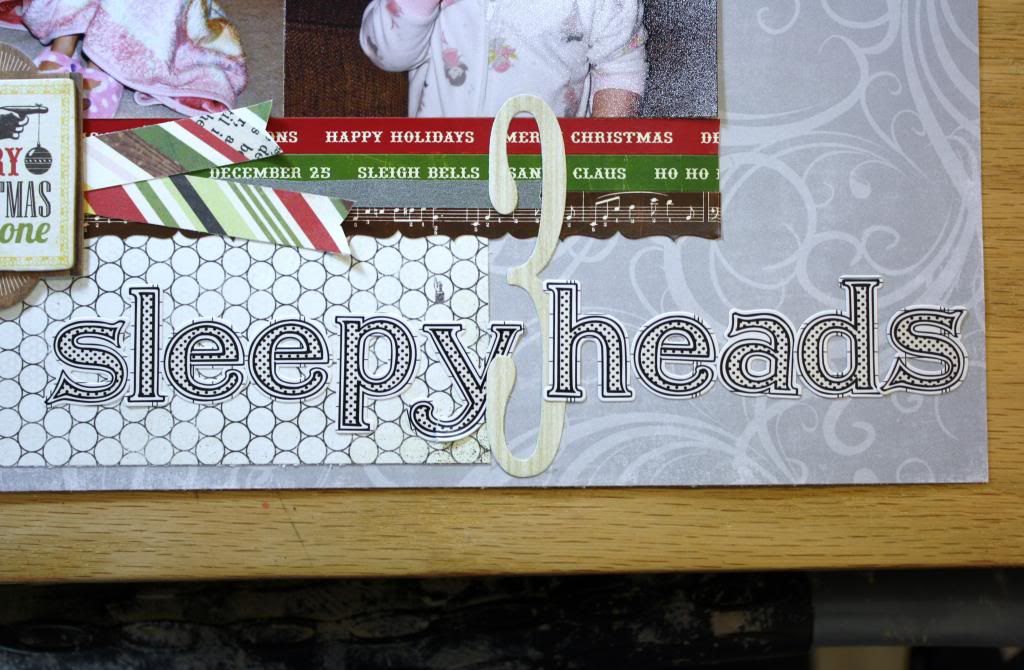 I finally got into that huge sticker sheet I had in the kit and added in the border strips to this layout. I also cut a piece of washi tape in half and used it with the border strips. I also managed to get another number used.
I added in some leftover bits here, that was the last flower I had on the sticker sheet and that Christmas tree sticker has been in my stash for awhile, even added in some sequins to this layout.
Thanks for visiting my blog today!!!