This layout was inspired by
Sketch N Scrap #22
. I was looking through all the posts that I have in drafts that I intended to share over the last several months and just didn't. But because this was a Christmas layout I thought I would share it now since I've been sharing some Christmas layouts over the past month. I believe this was made just using my Christmas stash, no kits were involved here.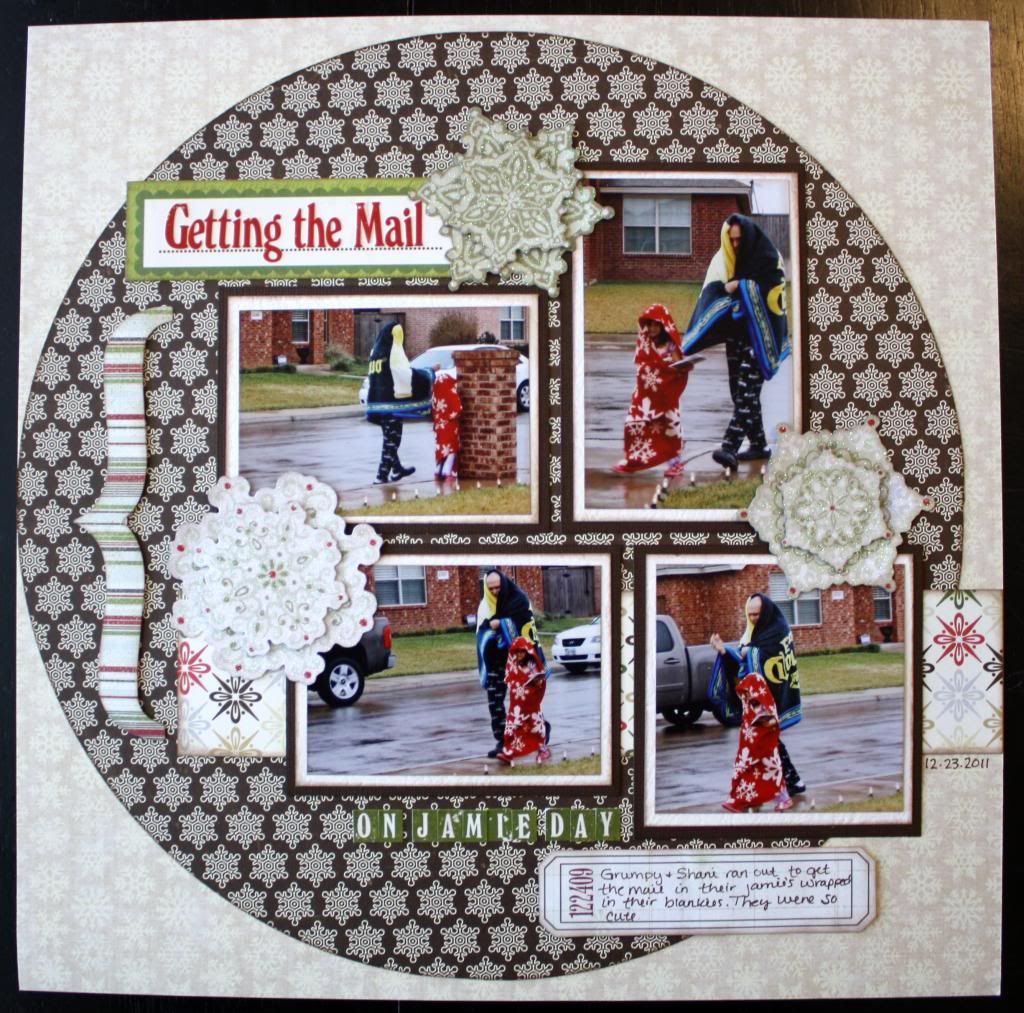 I'm still working on using up those snowflakes this year!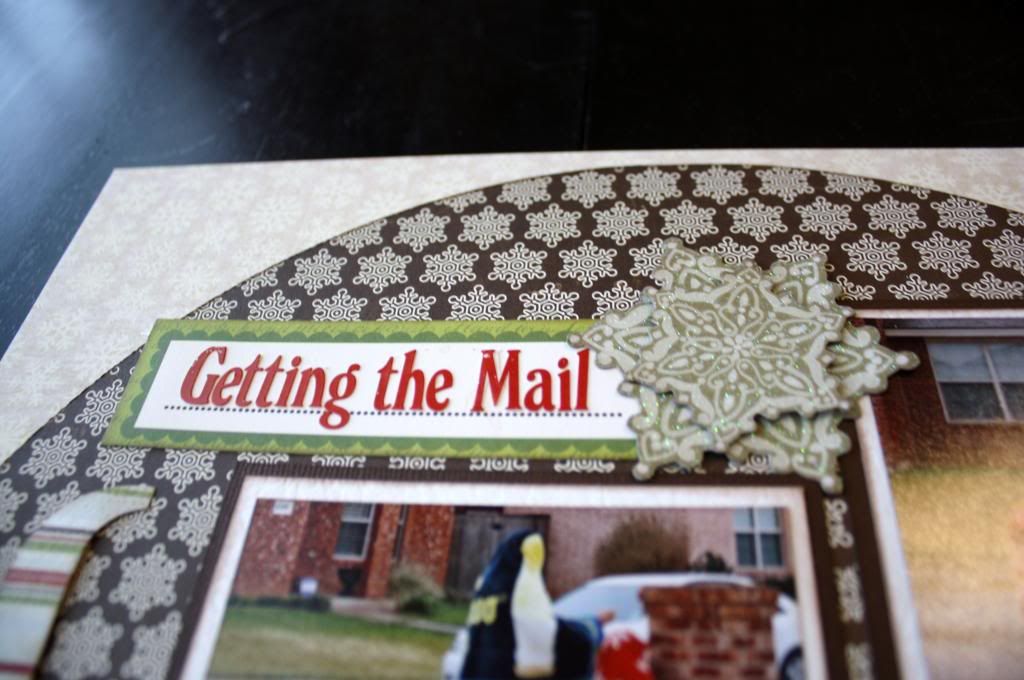 I love looking back and seeing these layouts that I made last year, if I were making them now I might have added some bling to the snowflakes.
I added a little dimension to some of the embellishments on this page.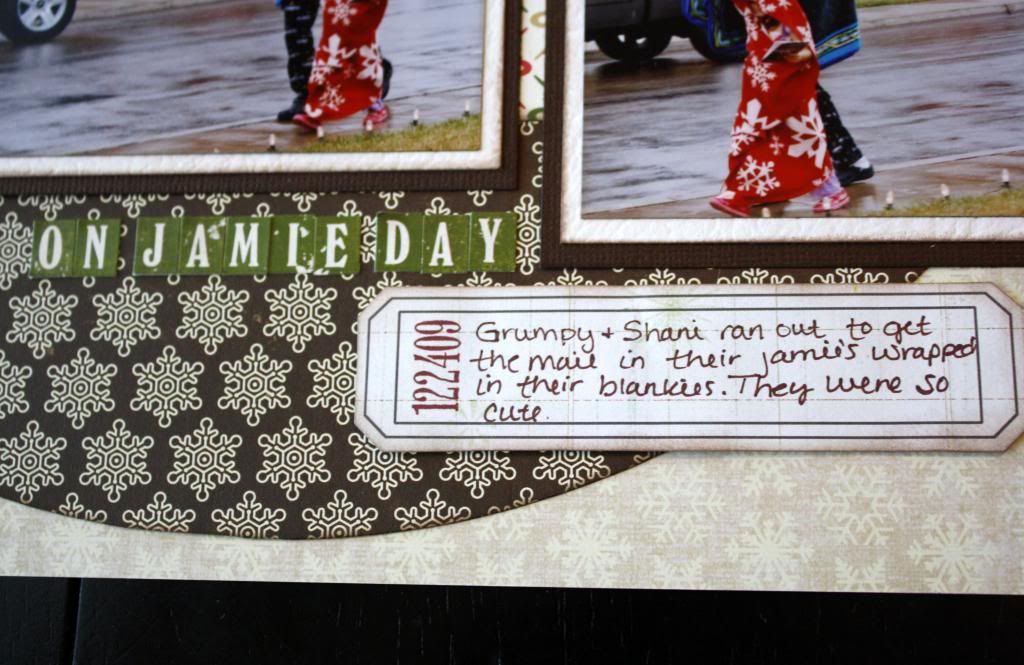 I love those little block letters and I actually think I might still have some left, I'm going to have to dig through my stash and see!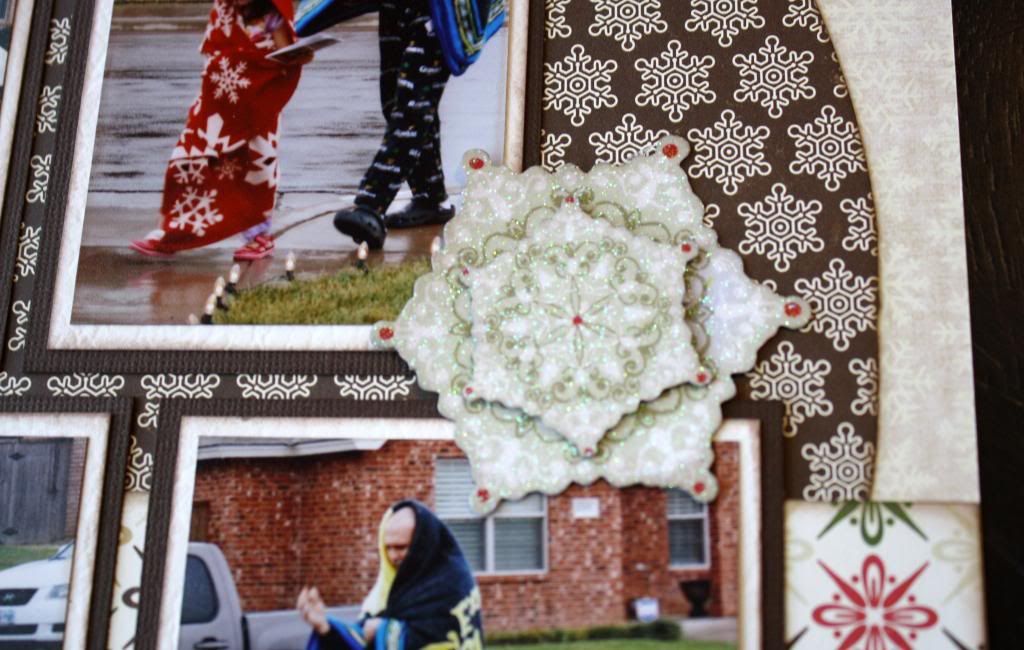 I really do love those snowflakes!
Thanks for visiting my blog today!!!