This layout was inspired by a sketch at
ComeOnGetCrafty
, it's not a sketch I would normally choose but I decided to push myself some and just give it a shot and I'm glad I did.
I used my
Christmas Delight
January CKC kit to complete this layout. The only thing I added was the striped border strip below the photo mat. I had pulled it for another layout or card and never used it but I left it with my kit supplies and I like how it blended so many of the colors together.
I stamped the wrong date on the green sticker and realized it after I had taken the photos and so had to go back and fix it and retake the photos. I loved that I was able to use so many little bits and pieces to this layout.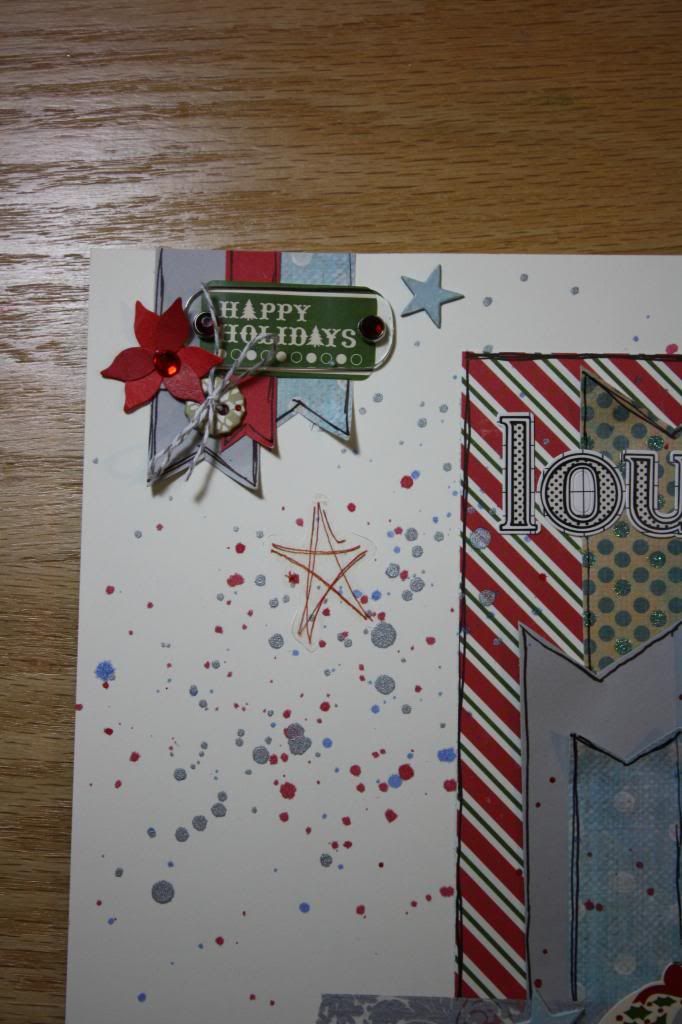 I added in some ink to the layout in the form of splatters, the red is Smooch, the blue is Tattered Angels and the silver is Heidi Swapp, I didn't realize how dimensional the HS is! I also was able to add in some of those sticker stars that have been in my stash for so very long.
Here's a close up of the sticker and the acrylic cover I added to the top corner. I also added in some more of the grey/white twine to this layout.
To bring all the patterns together I outlined them with a black marker, I like how that turned out, especially after I added the title and it looked like it had been outlined as well.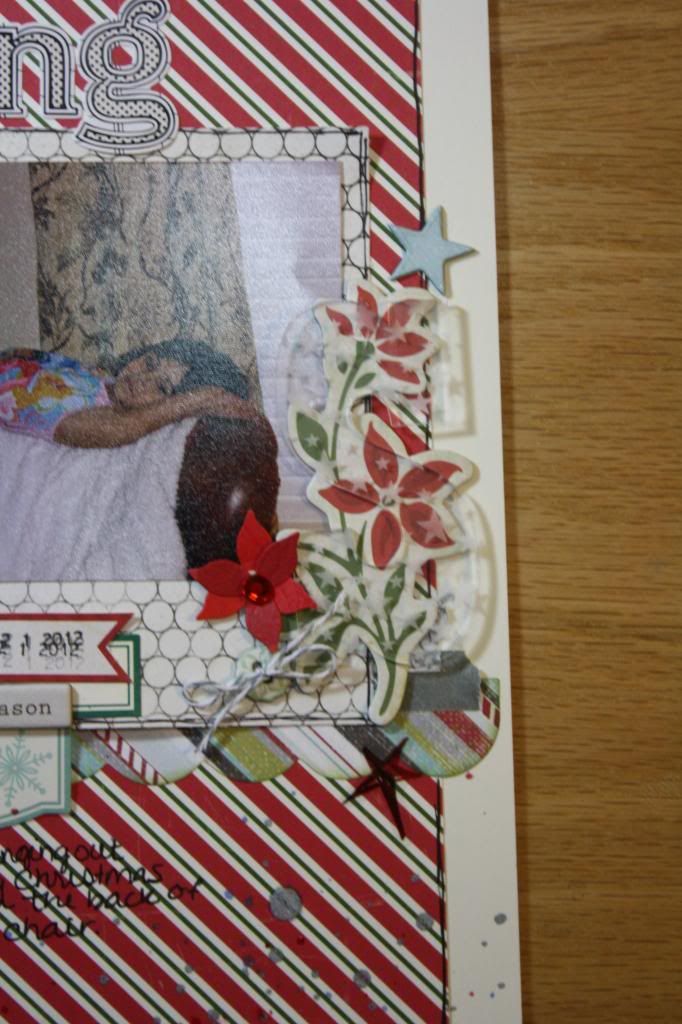 I really layered up this embellishment cluster with a chipboard sticker and then the acrylic piece.
This is just a close up of the dimension.
I used a journal spot sticker behind the wreath because all the patterns in the background were a little distracting.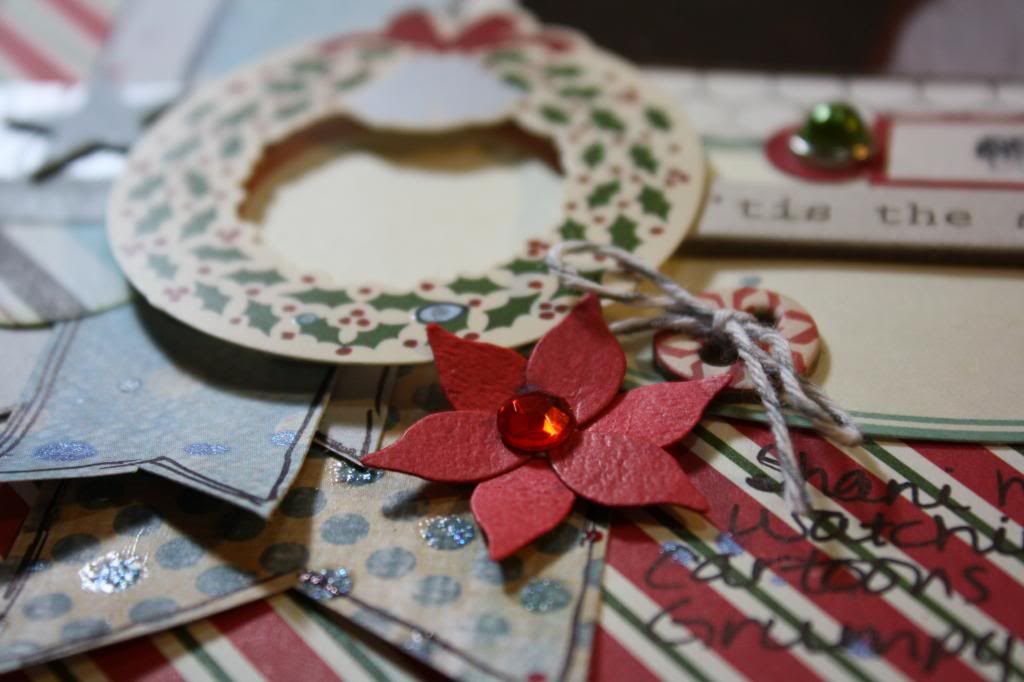 I popped the wreath up on dimensional foam adhesive to add a little more texture as well as curled up the banner strips.
Thanks for visiting my blog today!!!