Here is my first week of PL, I actually had enough photos to add in an insert which really suprised me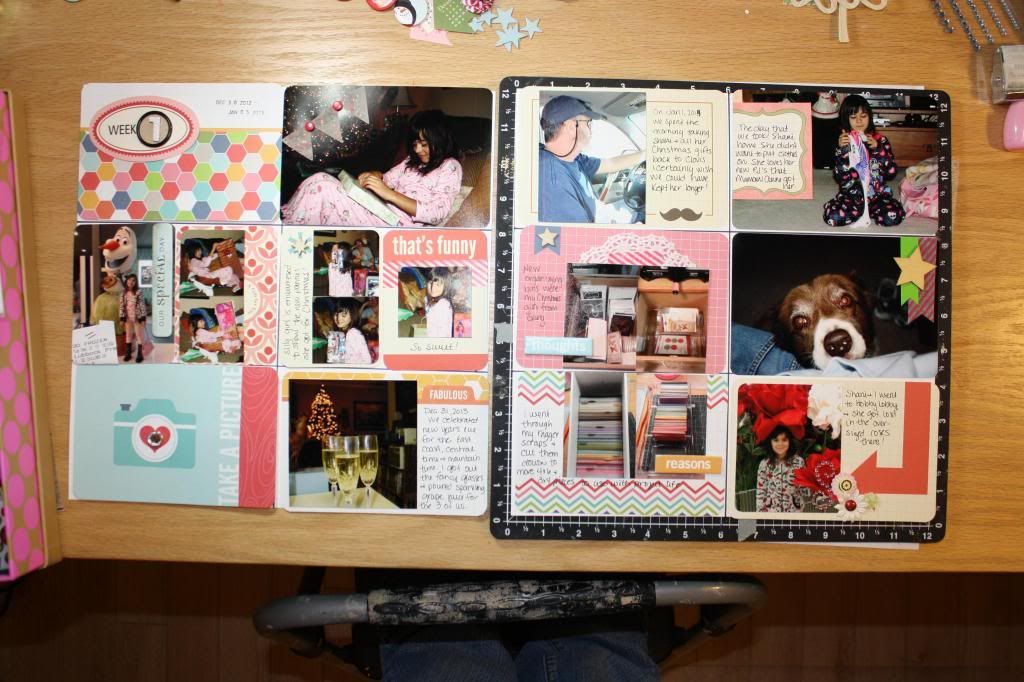 I did add a few bits from my leftover bowl that I keep on one of my shelves. In that bowl I toss the littlest bits and pieces left over from kits. I also added in a few bits and pieces from my January CKC Christmas Delight Kit.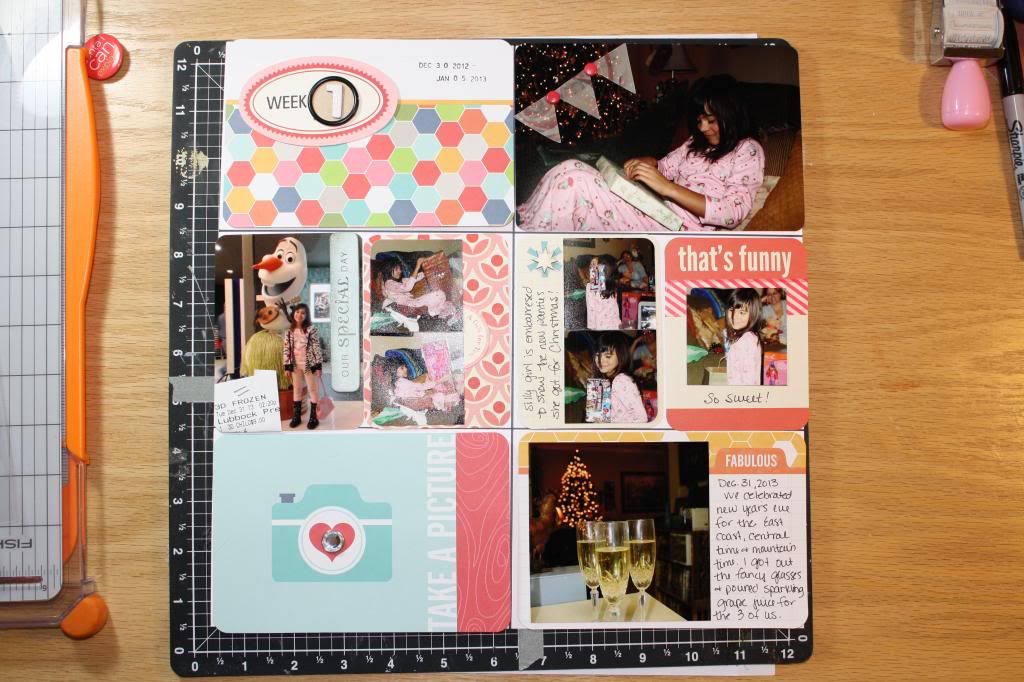 My oldest grand dughter didn't get to come over for Christmas so we had her Christmas a few days later. She's not really a morning girl and getting up early to open presents isn't a top priority, she held that package on her lap for about 10 minutes before she finally tried to open it. She is 8 years old and totally mortified to show her new panties to her Grumpy who was taking her picture. LoL!!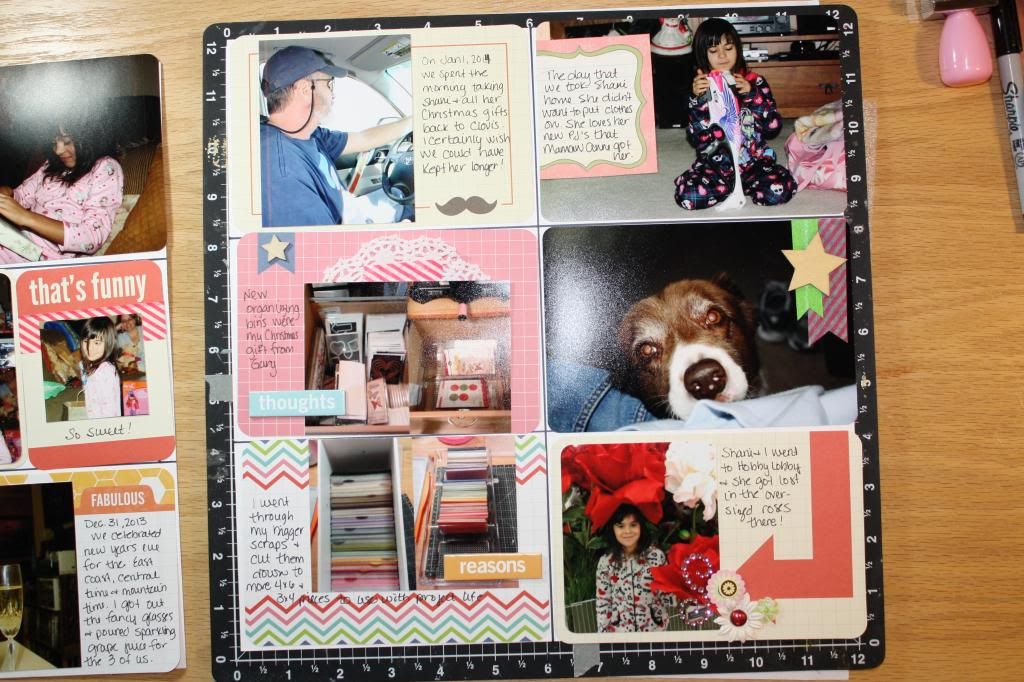 We did some shopping while she was here as well as went to a movie, it was just her and I so it was our girls day out. I hardly ever get to spend the day with her alone!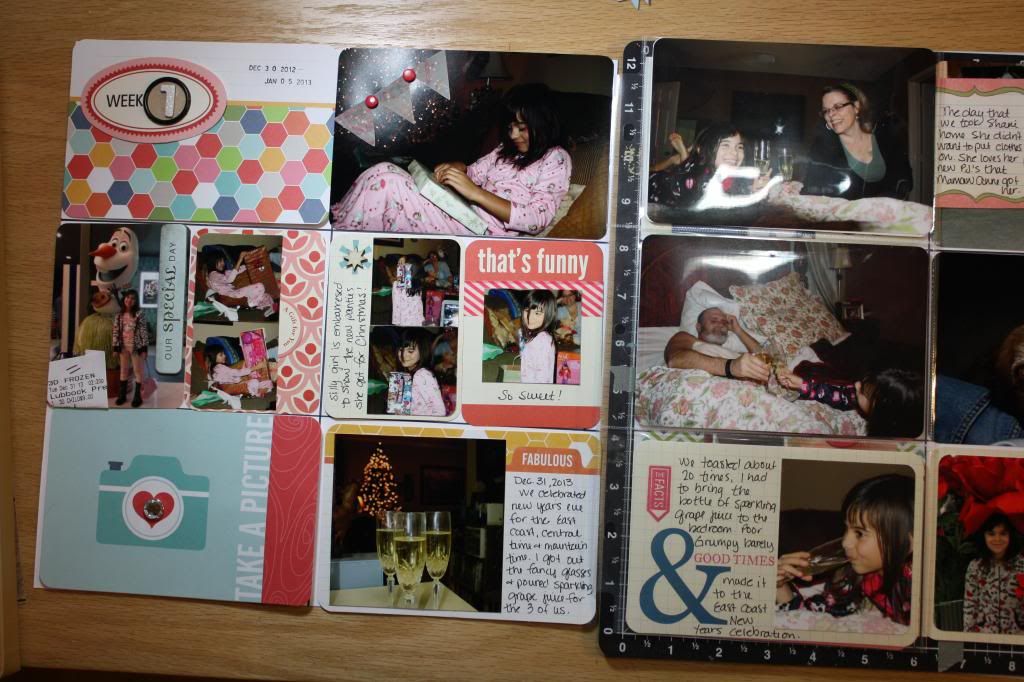 So this shows the right side insert and how we celebrated our new years eve. Mr Gulley was in bed by 1030 central time so we had to wake him up to have an east coast new years eve celebration with him. We celebrated with sparkling grape juice in the real crystal. Shani loved clinking the glasses but wasn't a fan of the bubbly grape juice.
This shows the left side of the insert, top photos were taking shani home, of course I love it when Mr Gulley drives, it means I can stretch out and enjoy the ride. I also did lots of sorting and moving things in my scrapbook room. I got several new acrylic containers for Christmas plus a couple of new ones I bought after Christmas to redo some of my current storage. I have a bit more orgaizing in my room to complete and then I hope to share what I've done with all of you! So stay tuned for that!!
Thanks for visiting my blog today!