Last year I started project life and quit it after my brother died in May. I just couldn't bring myself to do anything after that, including scrapbook. Well... I decided to jump back in at the start of this year and I kind of stalled! I kept thinking what if something bad happens again, how am I going to handle it, will I quit PL again or stop scrapping again? I guess I'll just have to take it a day at a time and do whatever I do. So with that thought I dove back in last week and got my cover page and the first week done. Here is the cover page...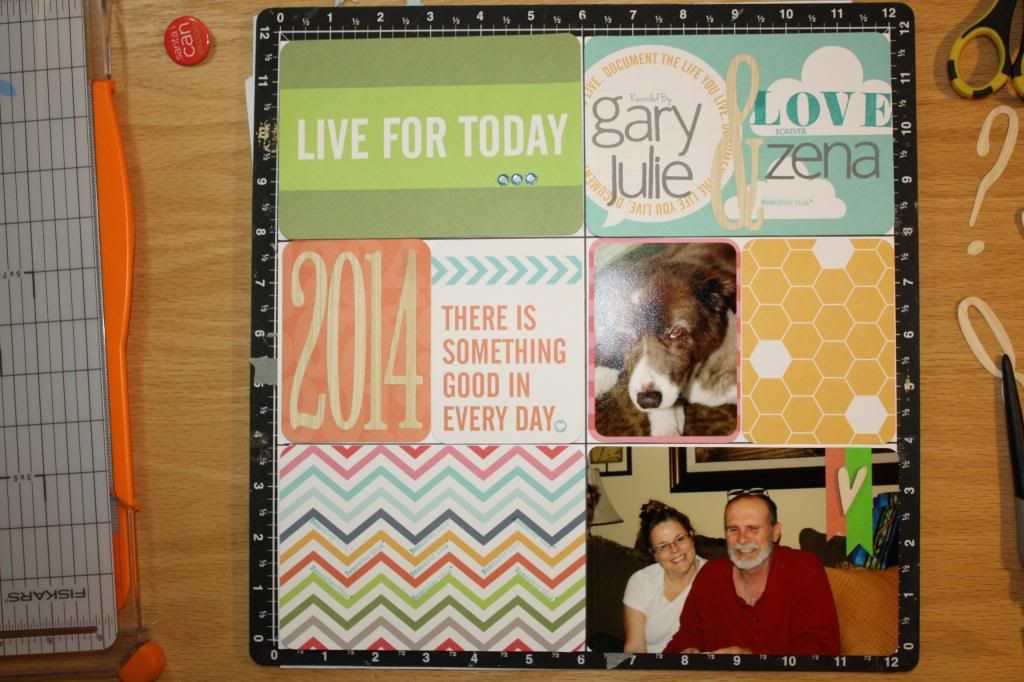 I did use some bits from my Christmas Delight January CKC kit, those numbers, the ampersand, the bling, the letters for Gary, Julie and Zena, and finally the wood veneer heart.
So do you think I should count this for my total layouts done with my January CKC Christmas Delight kit?
Thanks for visiting my blog today!!!!