I was inspired to make this layout by a sketch at the
Scrap Much? Blog
, of course the deadline to submit the layout to their contest was Friday Jan 17 and I didn't get it done until Thursday night Jan 16....so..... The only place it will be seen is here and the CKC blog if someone chooses to come check it out! I'm ok with that, because really this blog really is all about me! LoL!!
Anyway...I made the 5th layout using my
Christmas Delight
January CKC kit. The only thing about it that isn't exactly as I wanted it is when I was gluing it all down I flipped the brown/white cross hatch paper over and glued up the reverse side which is the multi-colored banner strip in the middle of the layout. I guess I'm ok with it because it matches the overall layout...
I love that I was able to use so many random bits and pieces on this layout. I used stickers, journal blocks, chipboard and even a stamp.
I added a little of the vellum I added into the kit behind the photos to mat them on and I popped the Joy tag on dimensional foam squares.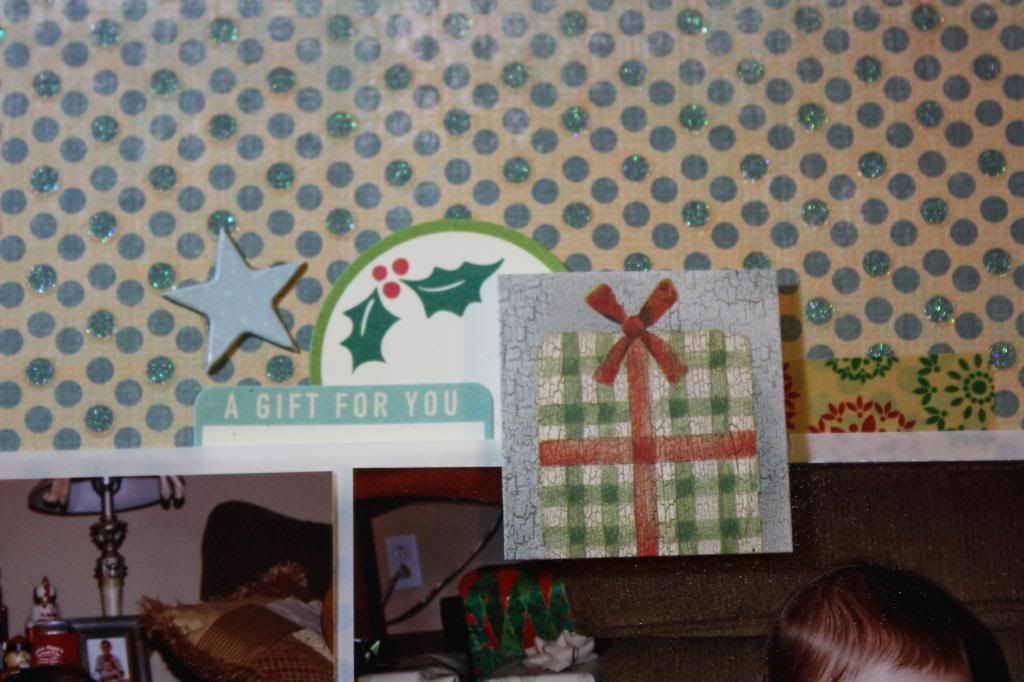 I even tucked in a little Washi tape and popped up the gift sticker on dimensional foam adhesive.
The gift stickers in this corner of the layout are also popped up on dimensional foam squares. Funny but I'm just now realizing that I added the wrong date, this photo was from 2012. Ugh! LoL!!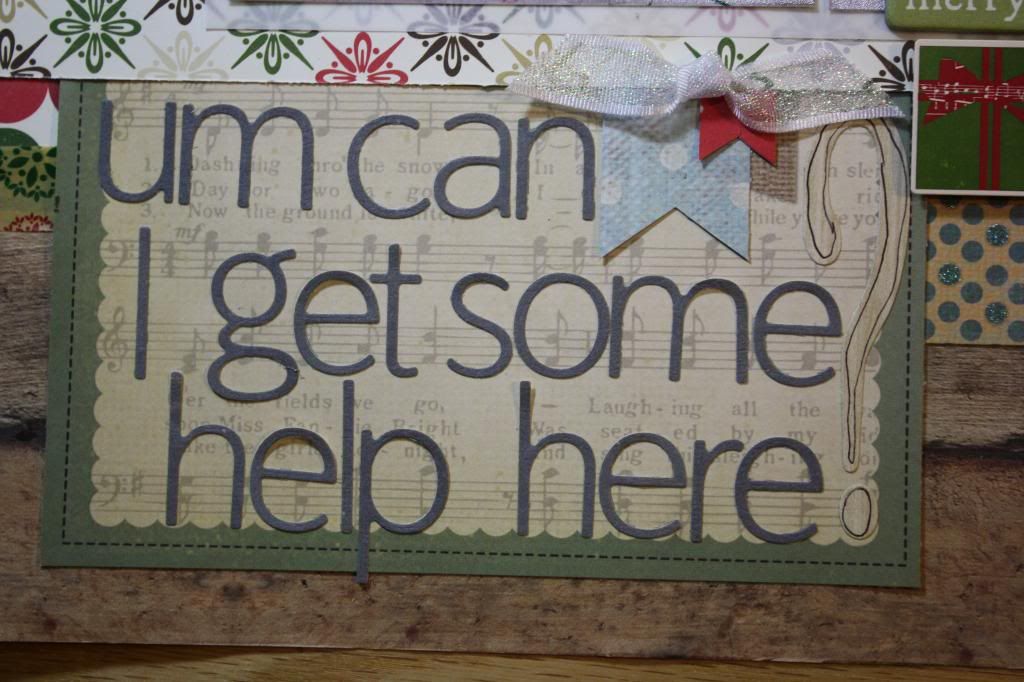 I cut the title using the Quickutz/Lifestyle Reuse font with the dark grey paper I added in. I also love that I was able to add in a few bits of scrap paper and another touch of that glitter ribbon.
I even used my new SU stamp Christmas Tagables on this layout.
Thanks for visitning my blog today!!