Here is another layout using my October Splendor of Nature CKC kit.
I was inspired by a sketch at Stuck sketches to create this layout.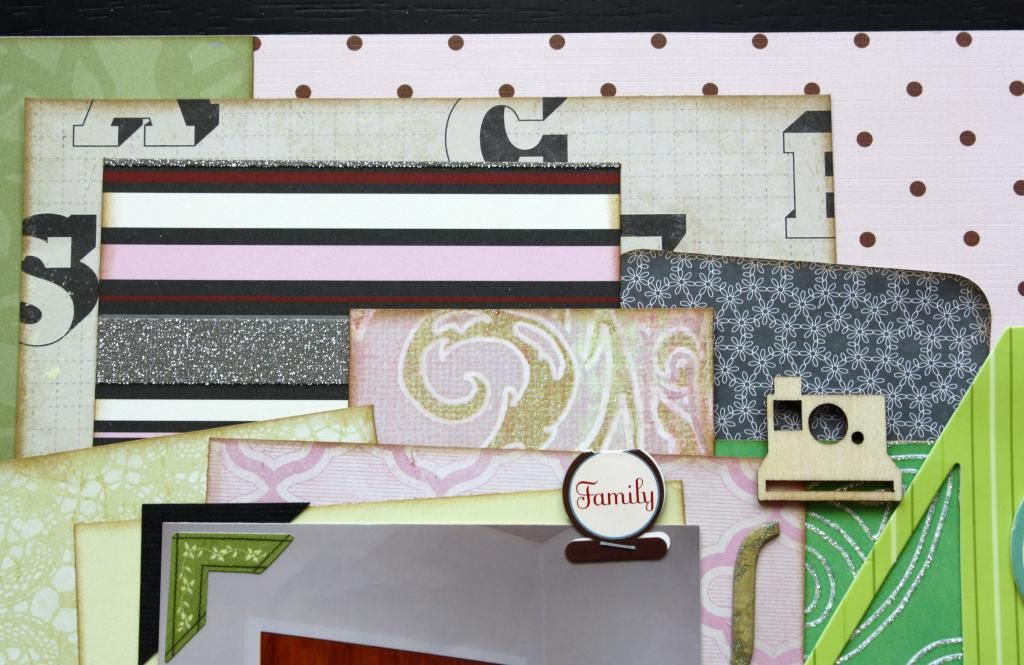 I was inspired by one of the ladies who posted to the CKC linky to use all of my scraps layered up without cutting any of them.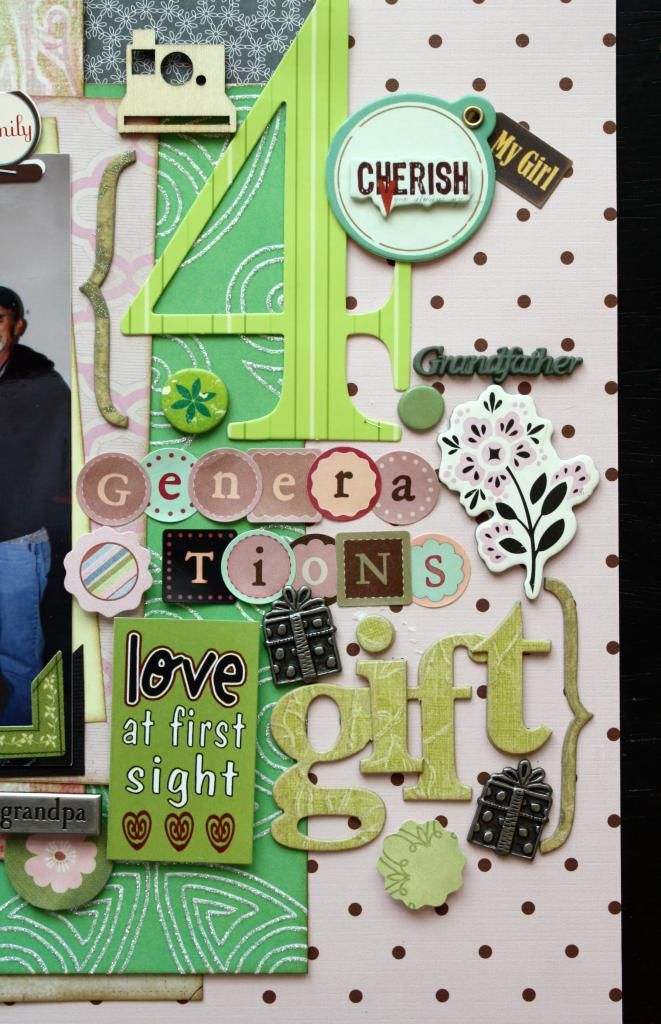 I was able to layer up lots of random embellishments here.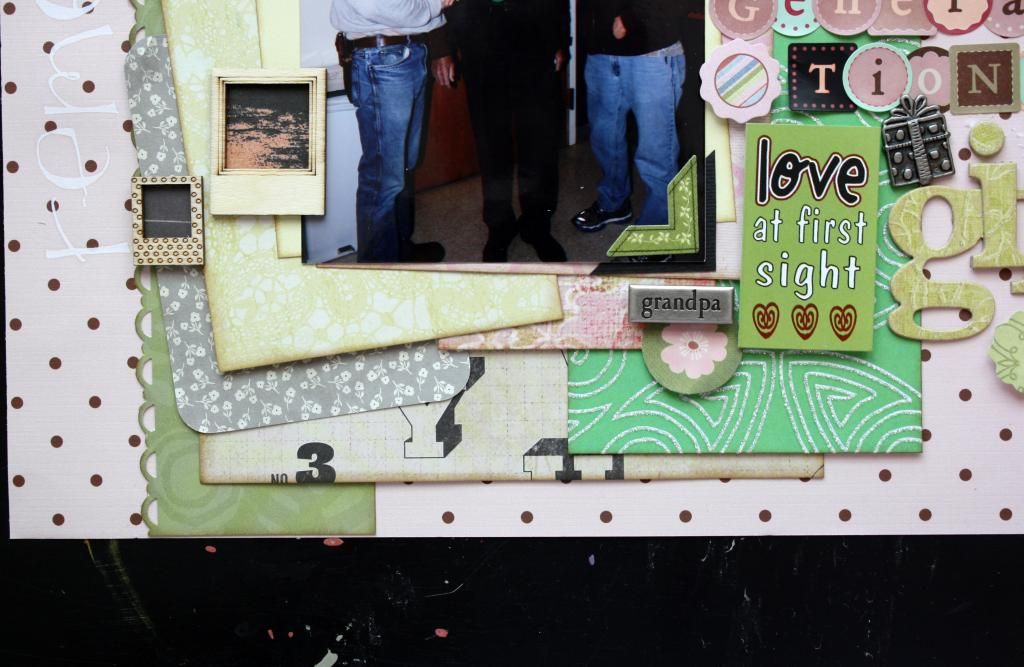 Here's a close up of the bottom with all the layers. I also used a couple of bits of the black paper scraps to fill in the polaroid frames.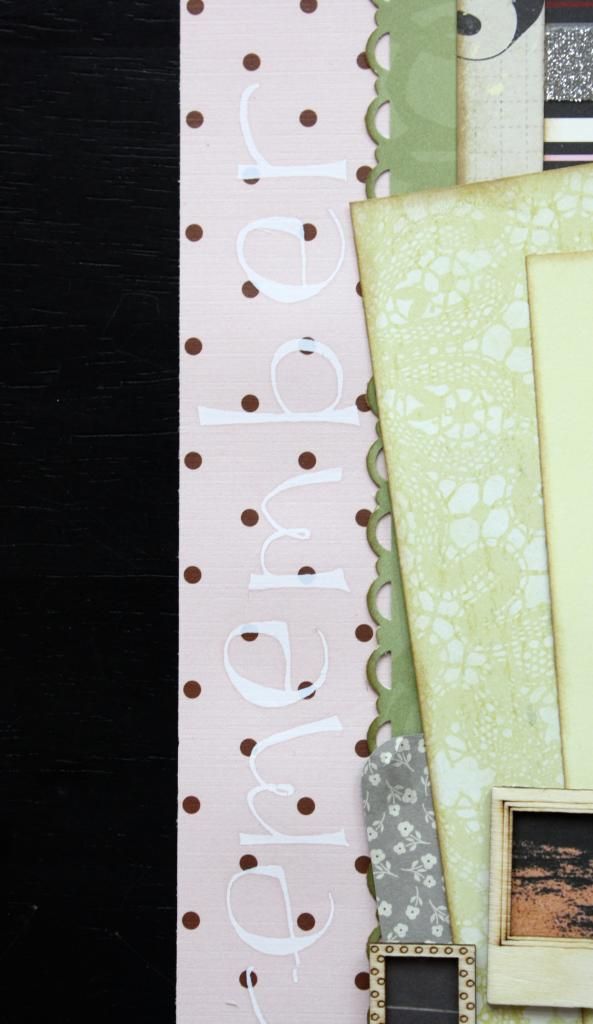 I used the "Remember" rub on down the side, that rub on has been in my stash for prolly 10 years!
Thanks for visiting my blog today!!