This is the 3rd layout I have made with my October 2014 CKC kit Splendor of Nature.
This is my favorite paper in the collection and I actually cut out the portion behind the pink quatrafoil paper.
I was able to add in the 2 bee brads that I added to the kit, one on the top right corner and the other on the bottom left corner.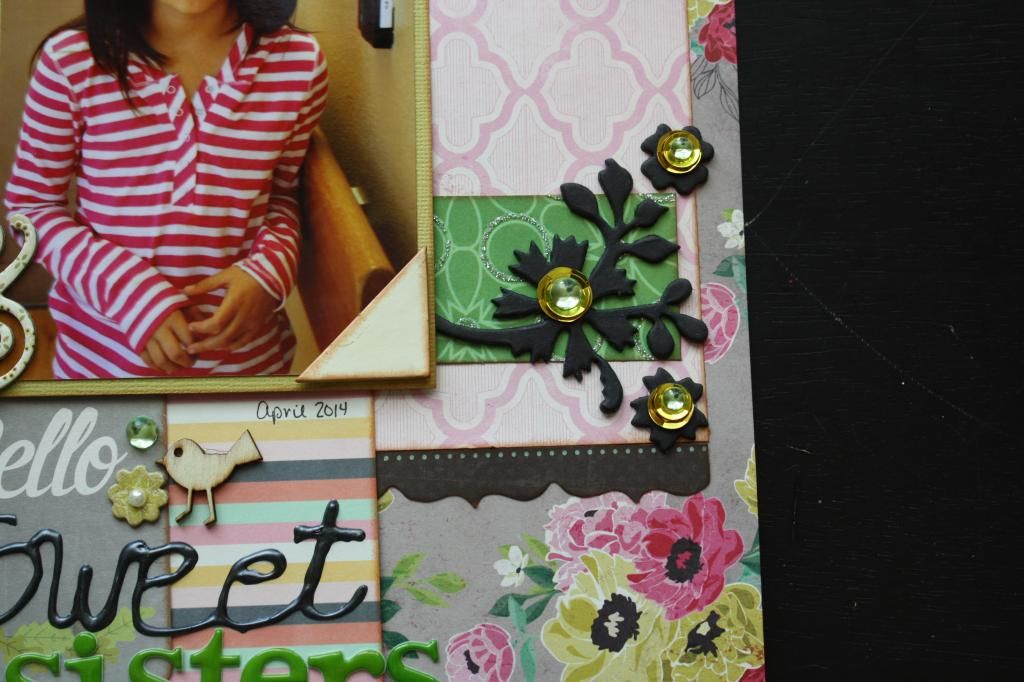 I had some more of the chalkboard chipboard that I used onj this layout. I also ran my puffy paint word through my zyron sticker maker and added it here.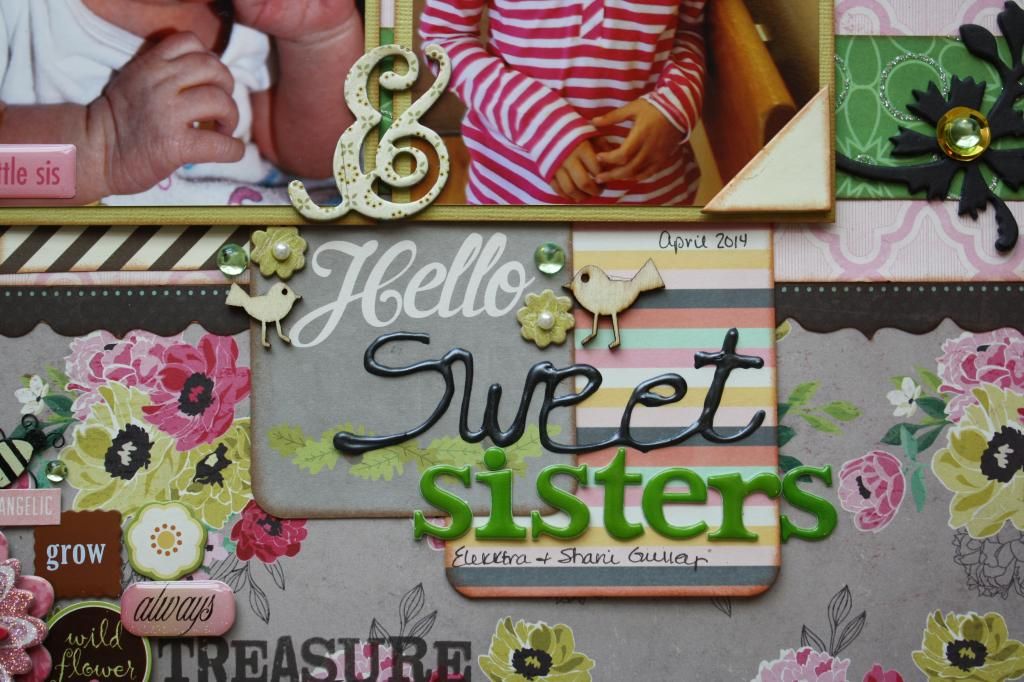 The diagonal stipe paper is a protion of a project life card that I had left over after stamping an image out on it. The Hello card and the stripe cards are project life cards.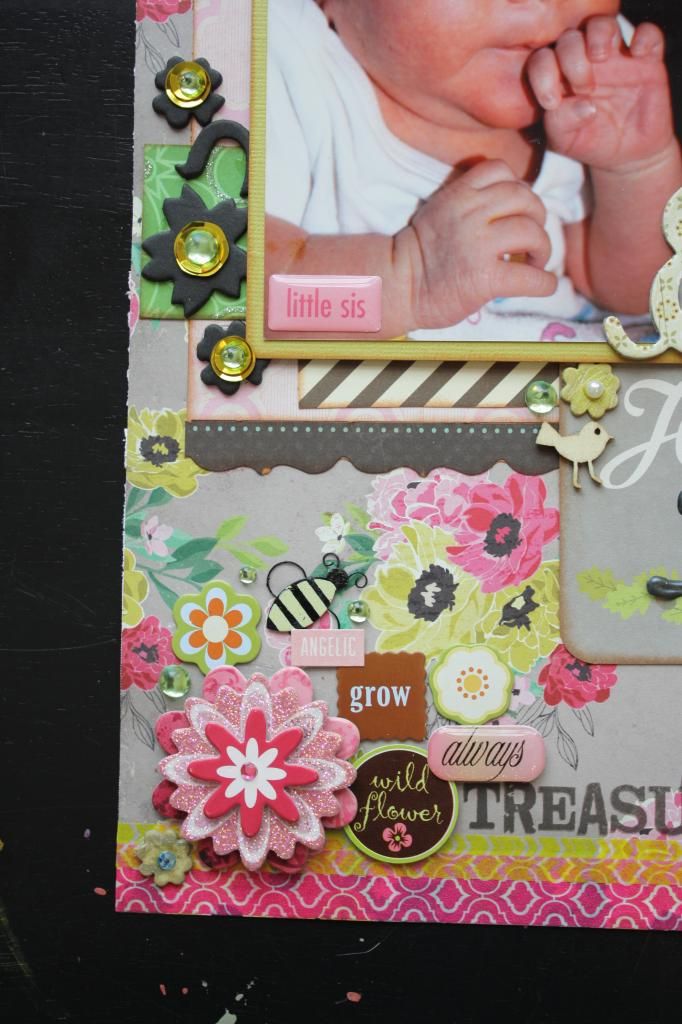 This is totally not how this corner started out, I had completely different embellishments down here before I changed them all out for these.
Thanks for visiting my blog today!!