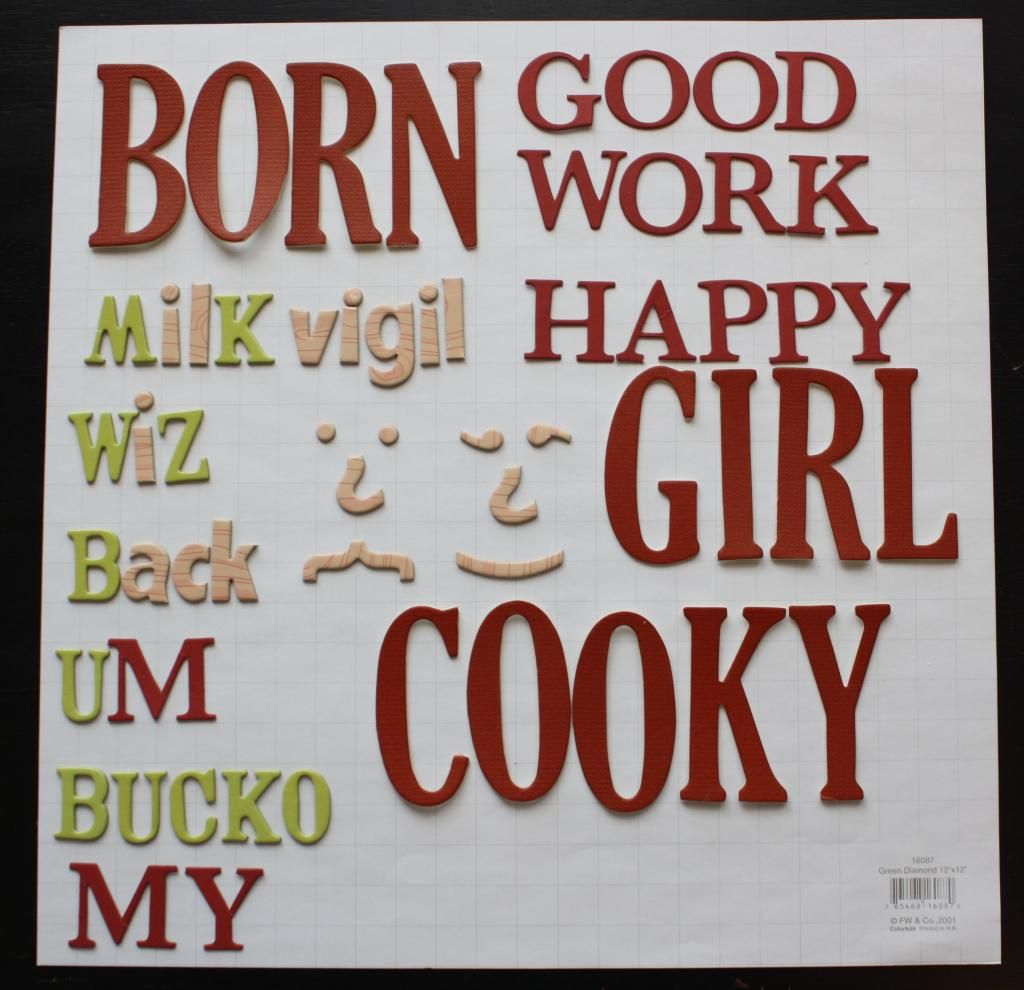 In my kit I had several alphas that were almost used up, so I took what was left of each set and combined where I could and created these words and oh ya....faces. I thought it might even be fun to paint them to match....but I'm still not sure about that yet.
Anyway...here they all are, so if you have any suggestions of other words or phrases I can make with the green/pink ones down the left side, just leave a comment to let me know!
Thanks for visiting my blog today!!