Here is another layout from my October 2014 Splendor of Nature kit. I used CSI Case File #143 for the inspiration for this layout. I tried to stick with the colors but when you are trying to do layouts for a newborn baby girl it's not always easy! I did learn with my second grand daughter that I could make non-pink layouts and so I just ran with that notion!!! LoL!!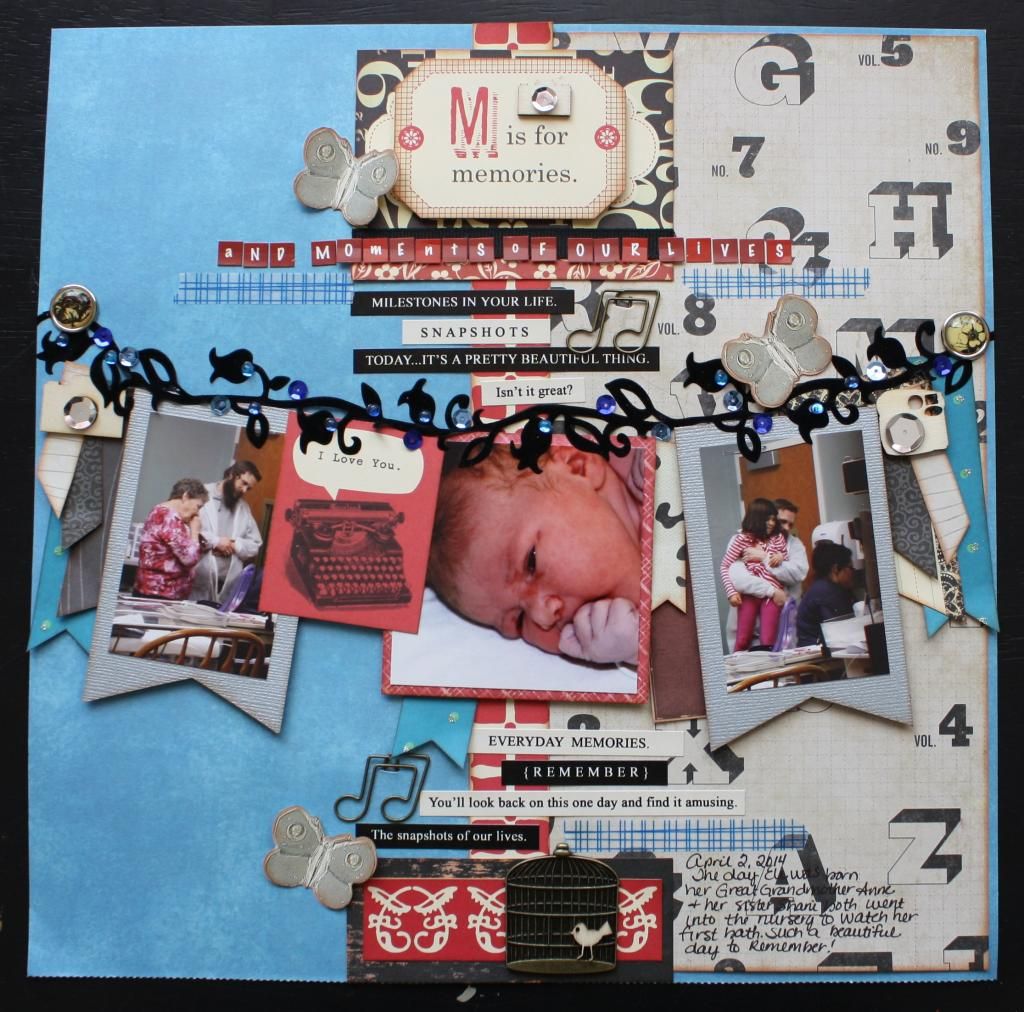 This is a layout of my 3rd grandee Ele, my mother and older grand daughter were watching her get her first bath in the nursery along with my oldest son Joshua.
This week a sketch was included from Pagedrafts, I love their sketches!!
There were clusters of embellishments down the center of the page. So I used one of the cut apart sheets for my title along with 2 different red block letters.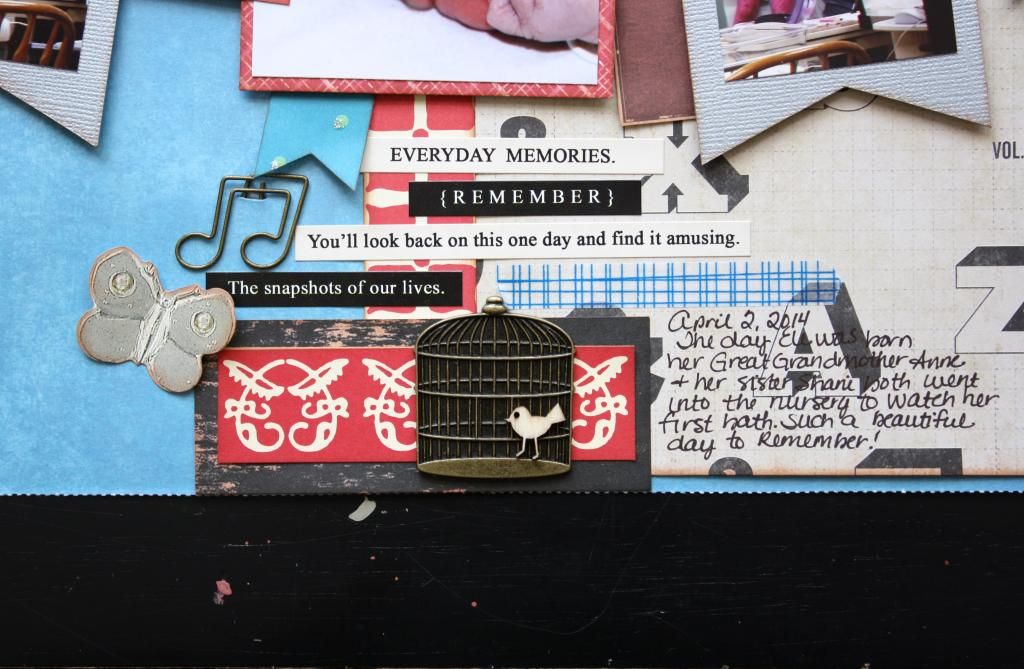 The silver butterflies are punch outs that were from an old frame set from years ago, I still have tons of those and refuse to just pitch that stuff out, I'm sure if I hold onto them long enough I will eventually use them!
I popped the photos up along with the cut apart typewriter that says "I love you"
I don't think you can go wrong with sequins, bling and wood veneer! The little banner strips were from paper branding strips.
I finally used that flowery leaf border strip that I threw into my kit. I've had it out to use on several layouts and just haven't managed to get it done till now.
Thanks for visiting my blog today!!!