Here is the first layout that I made with my October 2014 CKC--Splendor of Nature.
The 3 in the middle is not how many daughters my son has it is in reference to "just the 3 of them", him and his 2 girls.
I used 2 different fonts for this title and I also used some rub on stitches to go around the layout.
I stamped "The family...in red and in black, I cut the black text out and glued it onto the red background and popped it up with foam adhesive.
I used the chalkboard chipboard embellishments across the page. I also have a bowl of embelllishments from previous kits that I was just too lazy to put away on my desk. From that bowl I pulled the cream ribbon roses and the big black brads.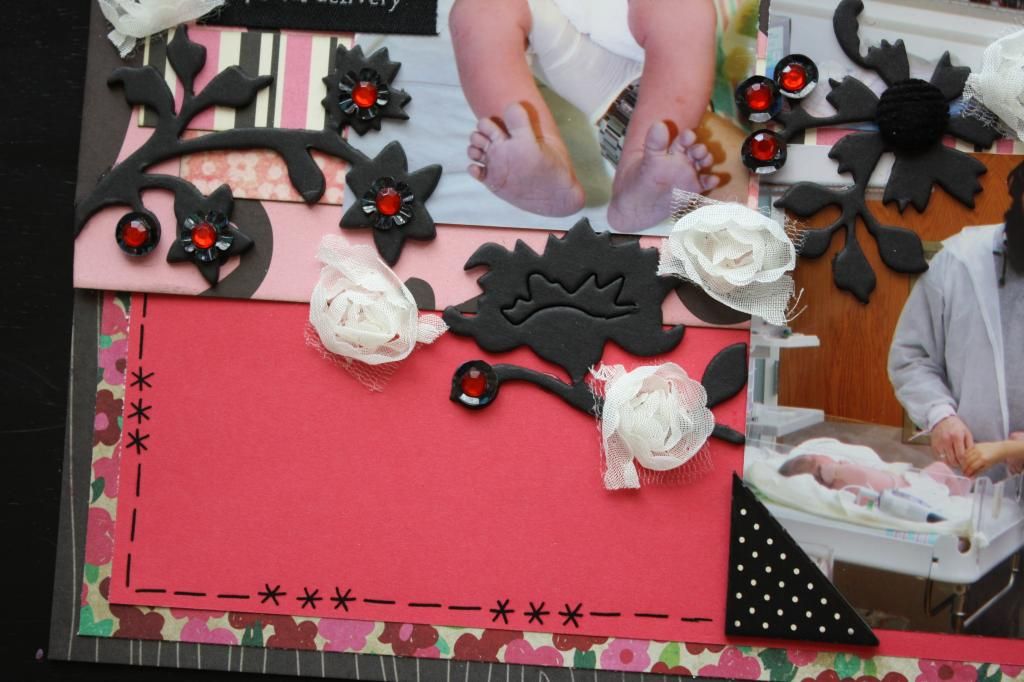 I added lots of bling to the chipboard. I placed black sequins and then placed red bling on top of those.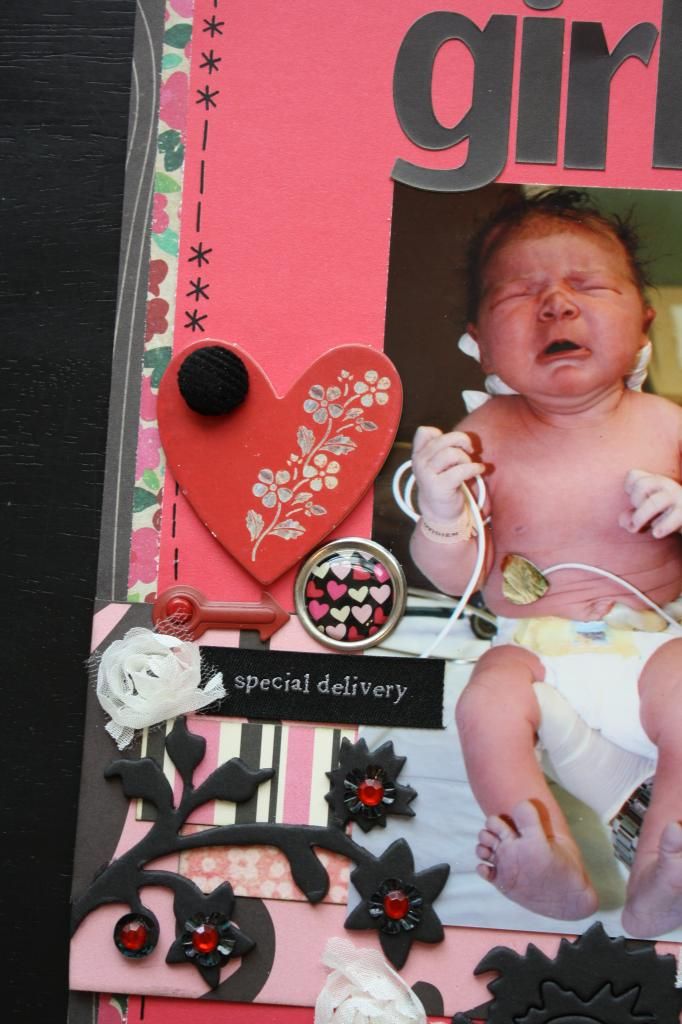 I even added in that little brad with all the hearts, although I did break off the prongs from the back and used a glue dot to stick it down.
Thanks for visiting my blog today!!!