This is the 2nd layout that I made using my October 2014 CKC Splendo or Nature kit.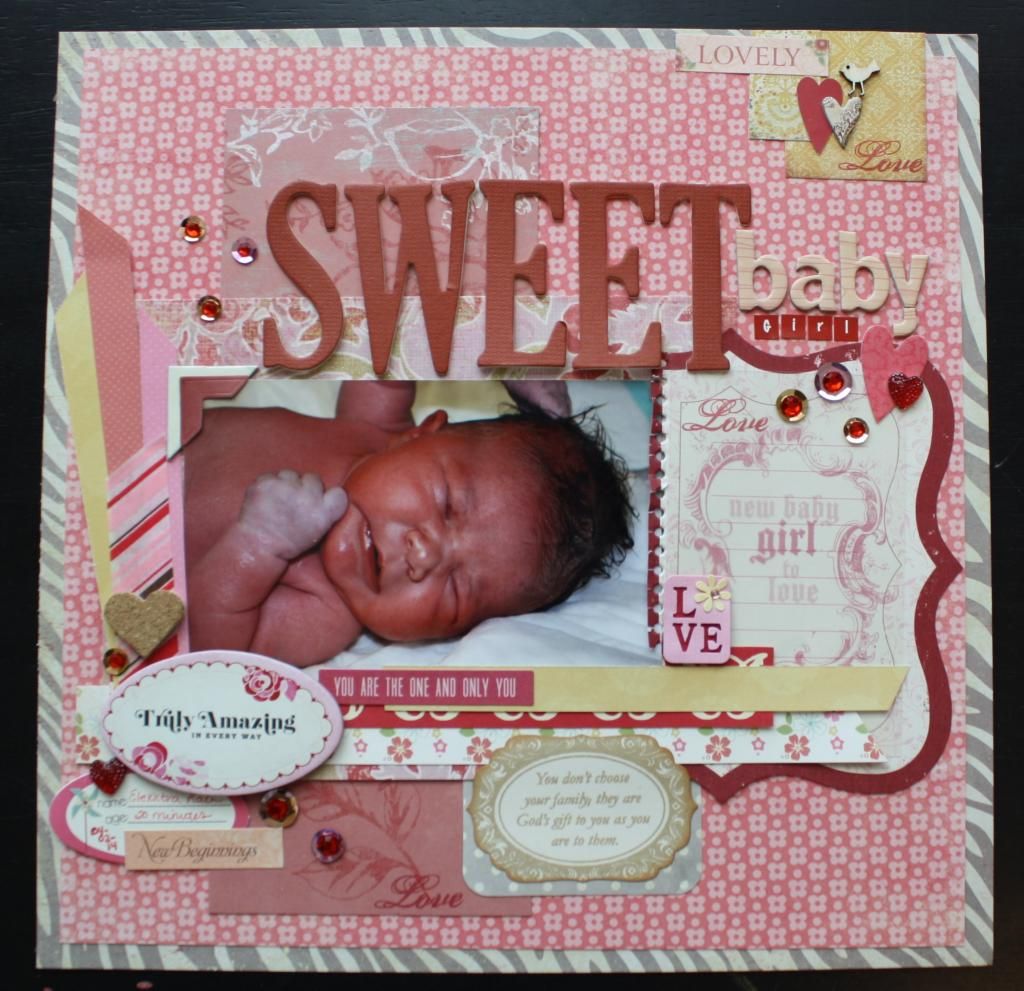 The large chipboard alpha did not have any adhesive left on it and I added some but the letters still seem to be lifting.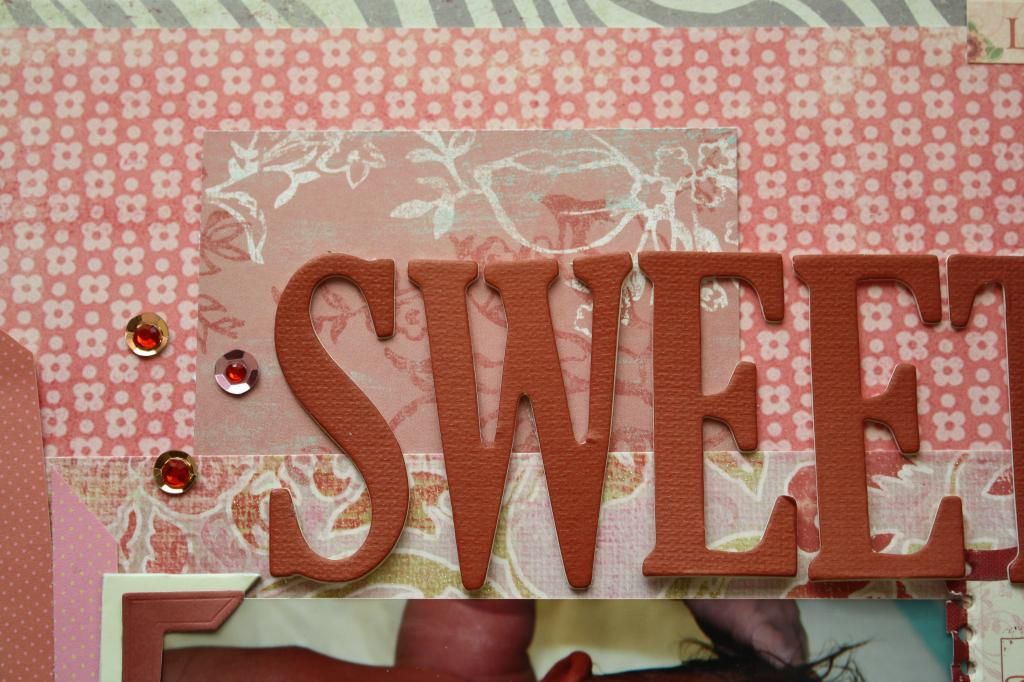 Here's a close up of the alpha and the bits of sequins with bling in the centers.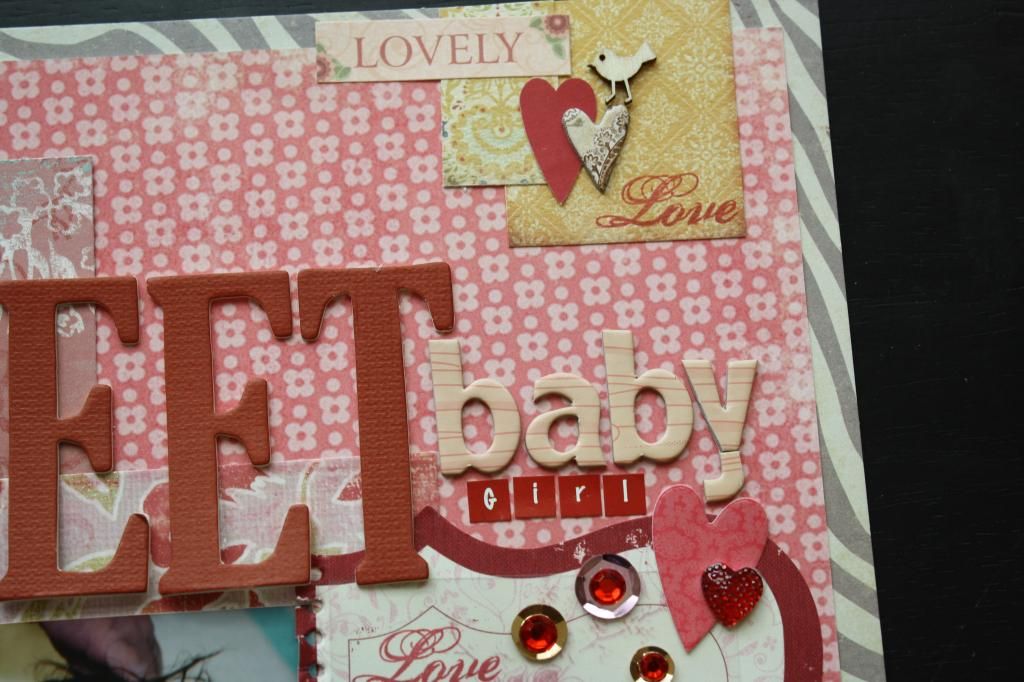 Pretty sure you can tell that I frankensteined the Y in baby.
I added the acetate piece with New Baby Girl to Love over a piece of journal paper and then added that older Love sticker over that.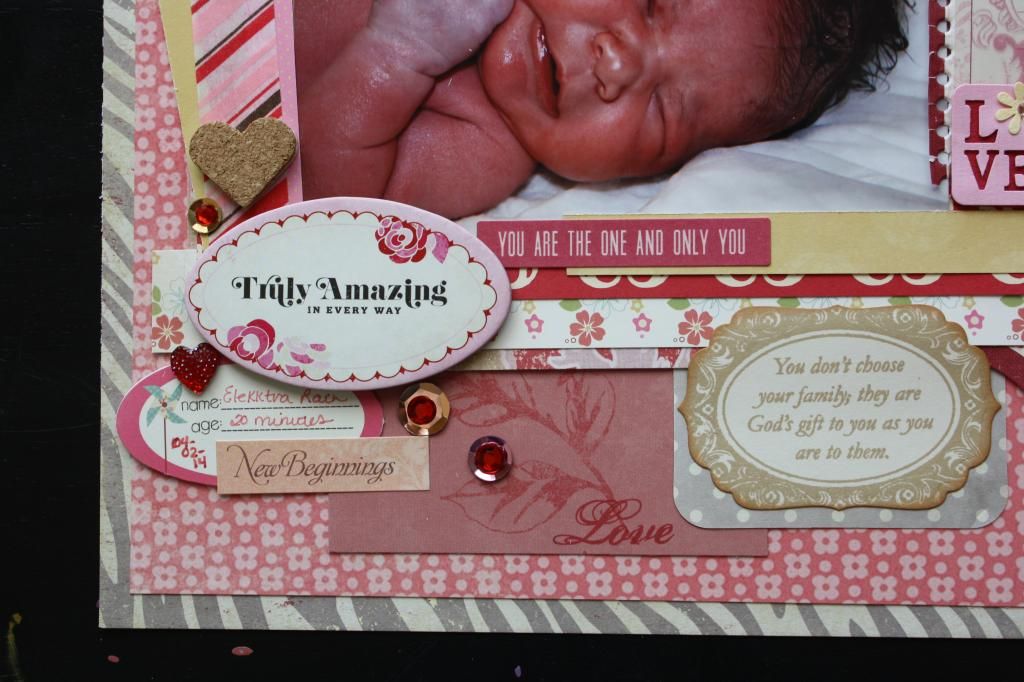 I layered lots of bits to this corner and then I stamped the quote "You don't choose..." on a project life card and then used a spellbinders label to cut it out.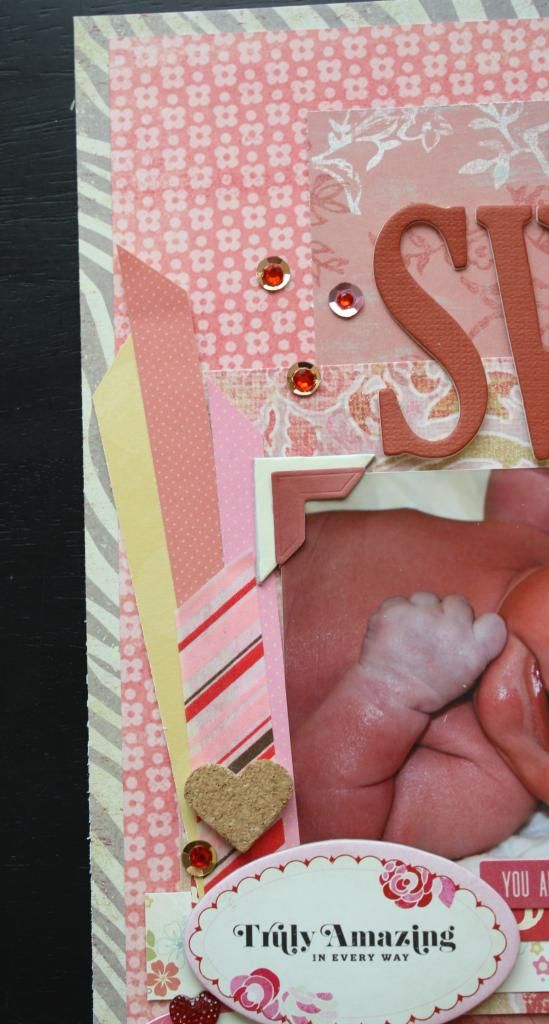 The strips down the side are actually stips of paper.
Thanks for visiting my blog today!!!