Here is another layout from my October Splendor of Nature CKC kit.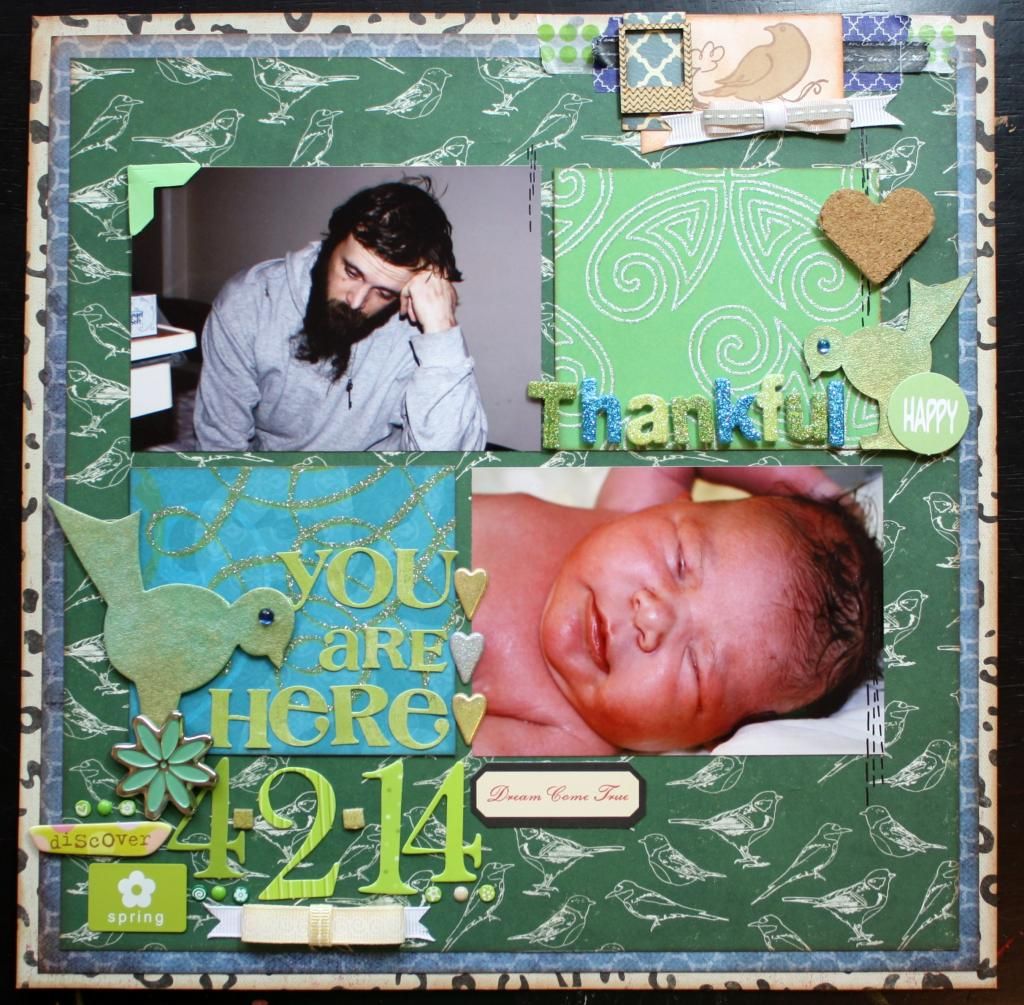 I used a sketch from sketchy Friday on the Scrap Much blog for this layout.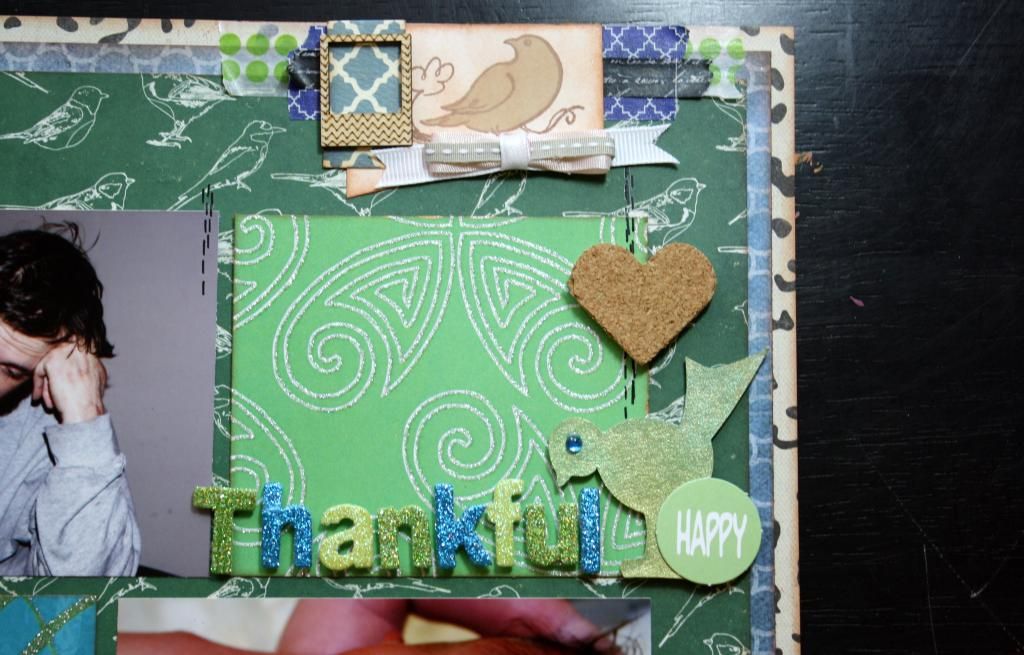 I used several mists to color the birds on this layout. I stamped the bird up top.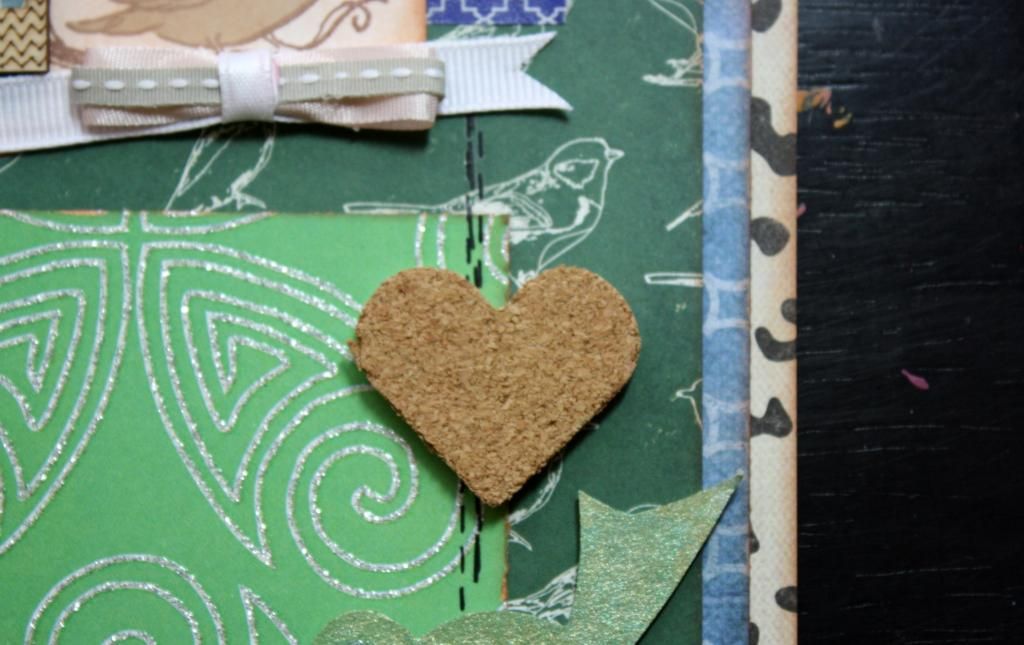 The ribbon is one that I had in my leftover bowl on my shelf, I just added a little bit of ribbon to the back of it and cut it into a V shape.
I followed the sketch in adding stitches, I just used rub on ones instead of pulling out my sewing machine.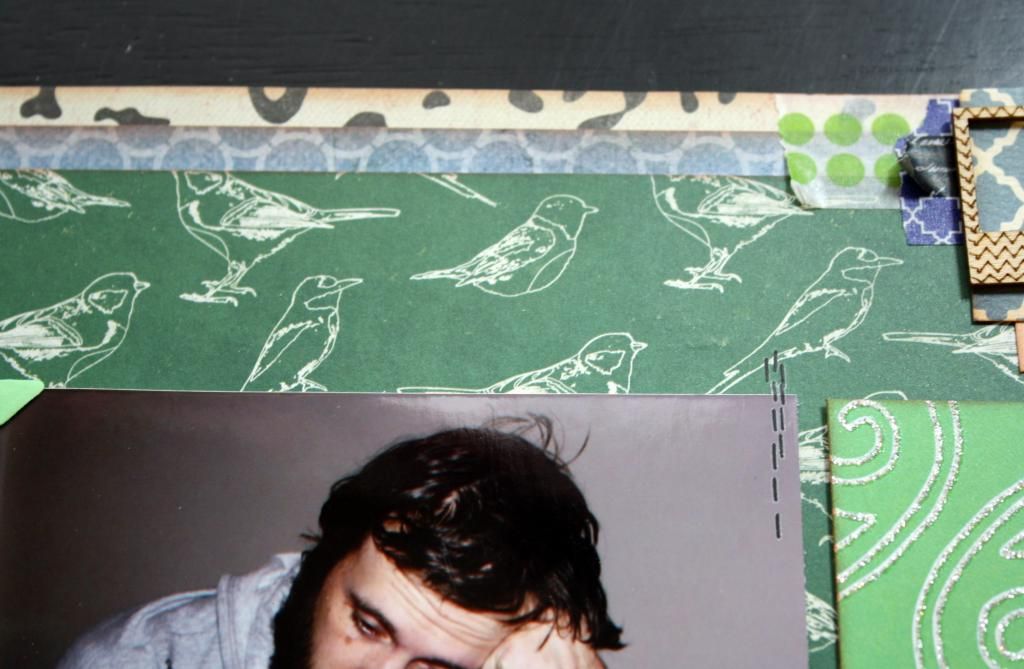 I layered and layered and layered paper for this layout.
I frankensteined the E in "are" and the H and R in "here."
Thanks for visiting my blog today!!