As I was studing for my board exam, which I passed by the way, I was listening to review CD's and in order to keep my hands busy while my brain was otherwise engaged I pulled out a really old card kit from my stash. I got it about 2 years ago on clearance at a Quick Quotes booth at convention. It was a kind of grab bag type deal, if I bought x dollars worth of QQ stuff then I got the grab bag free.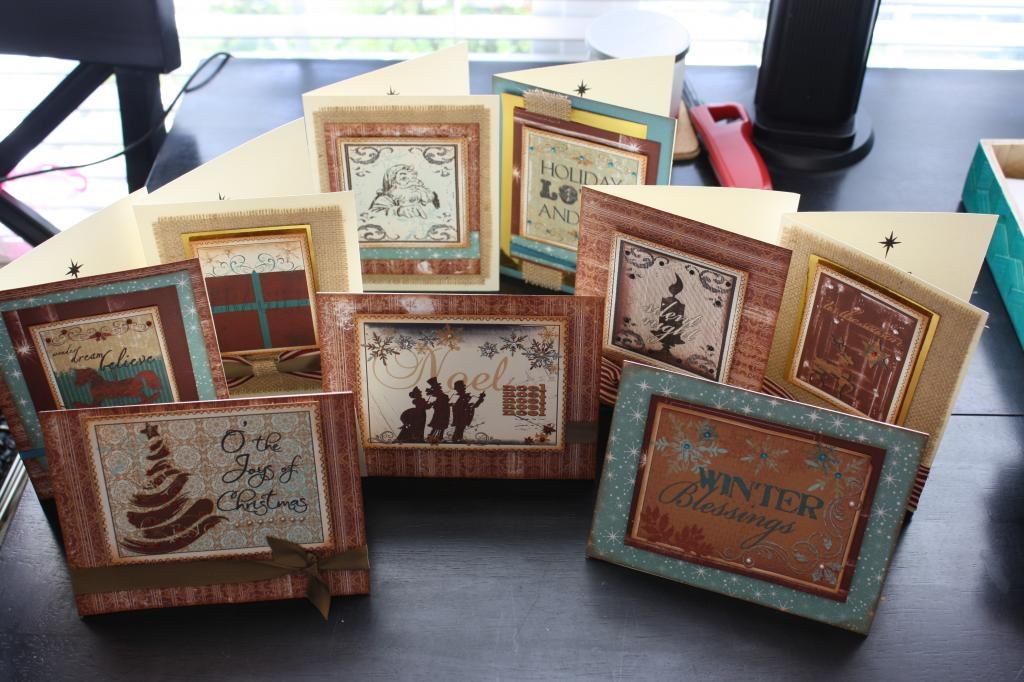 The bulk of the kit was the cut aparts on each card front and then the brownish/burgendy paper and then the red/cream bits of ribbon. All the rest of the embellishments and paper came from my stash. I didn't think I would ever use this card set because it was so bland and now I think they are so lovely!!
I used CTMH ink in paper bag to edge the papers.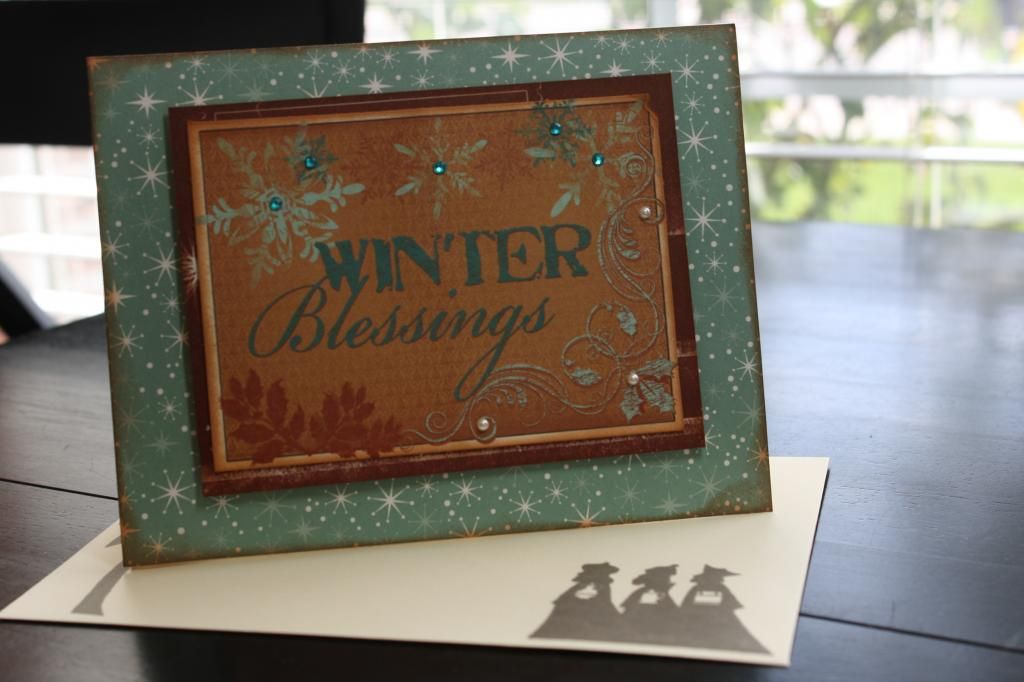 The blue paper is from CTMH and it was from a Christmas pack from several years ago.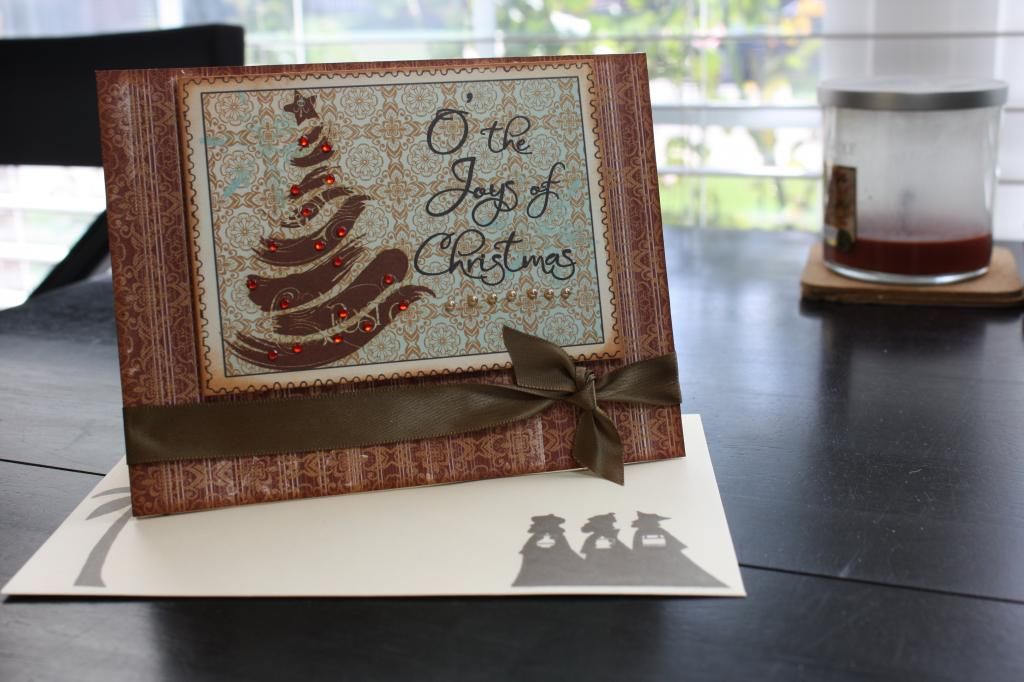 I stamped the envelops with CTMH slate ink, the black was just too heavy for the envelopes.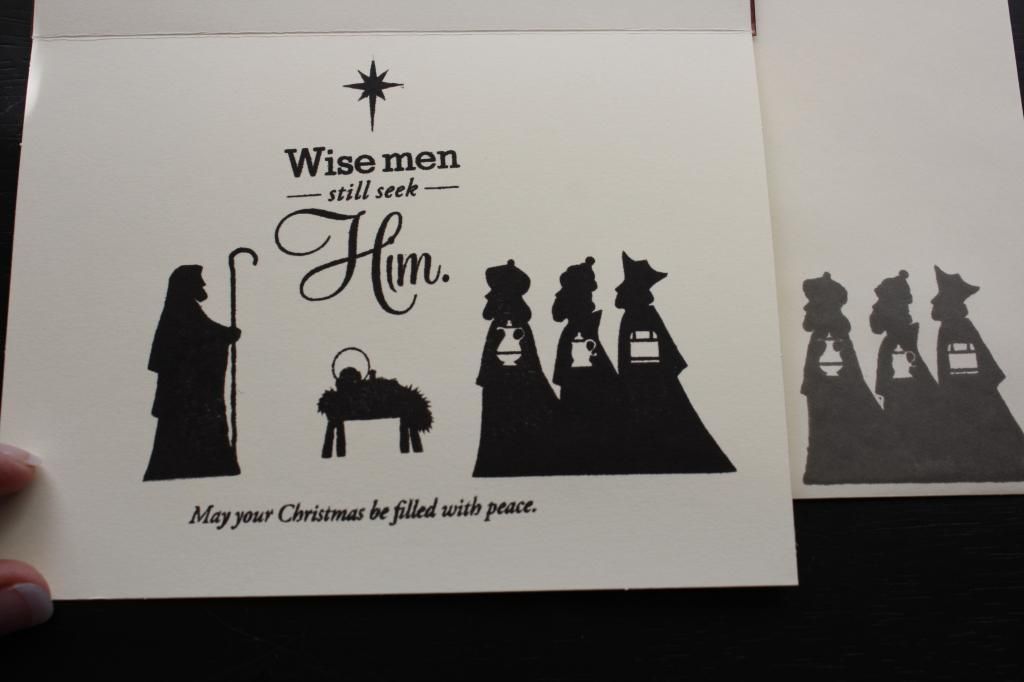 The inside of these 3 cards are stamped the same, the stamp set is a new one from CTMH.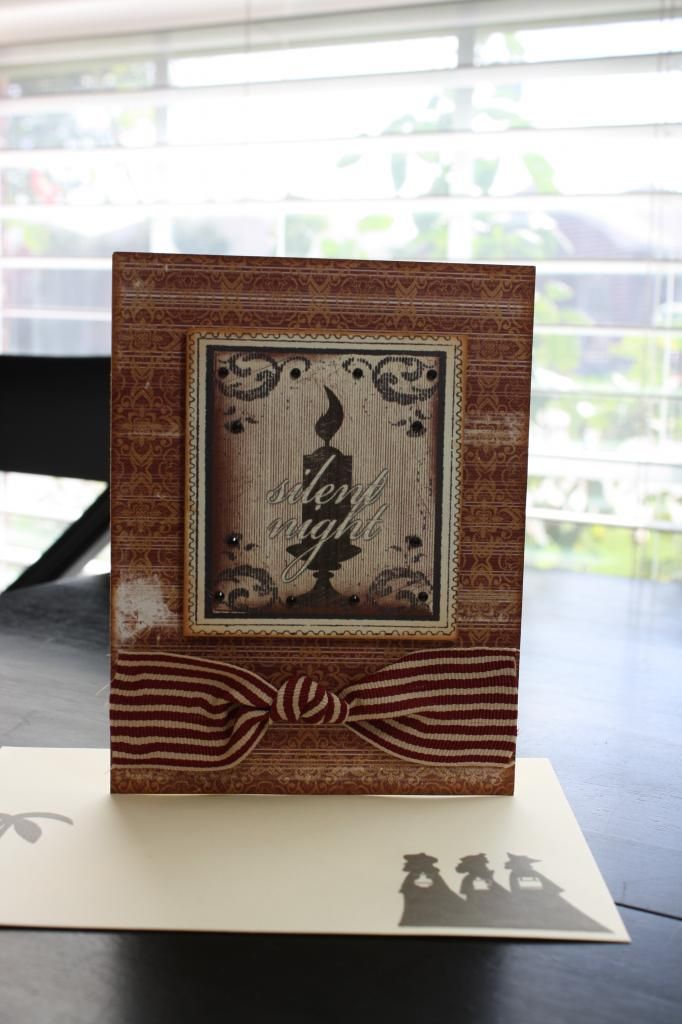 This ribbon came in the package and I just knoted it and trimmed it down.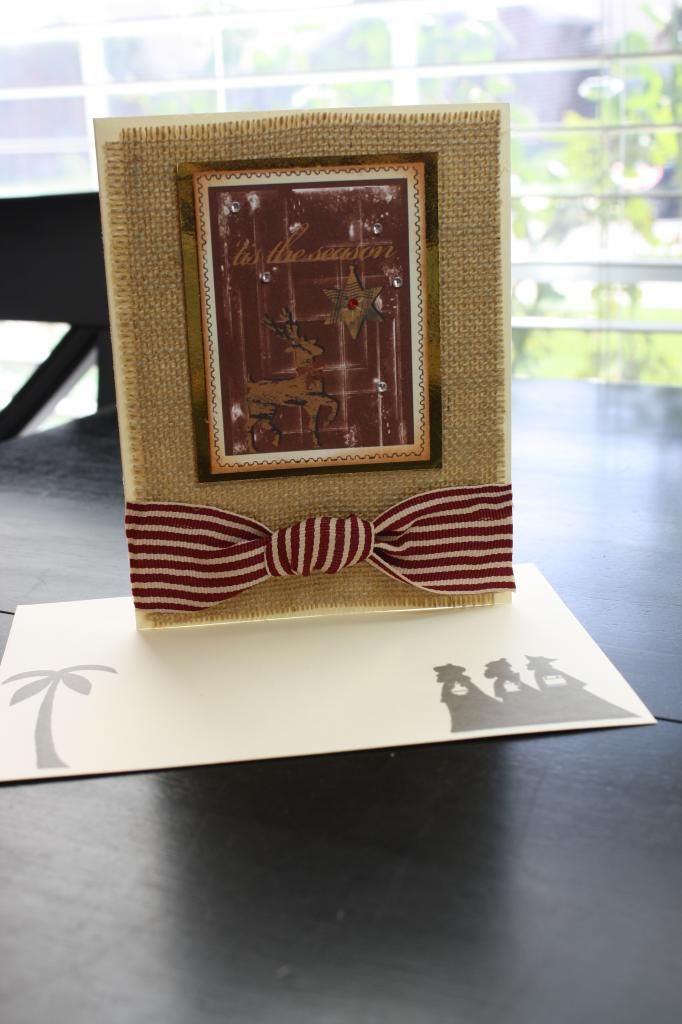 I found a partial sheet of burlap paper in my scrap bin so I pulled it out and finished chopping it up to use on several cards along with another bit of ribbon. I also added some gold foil paper behind the center bit of paper.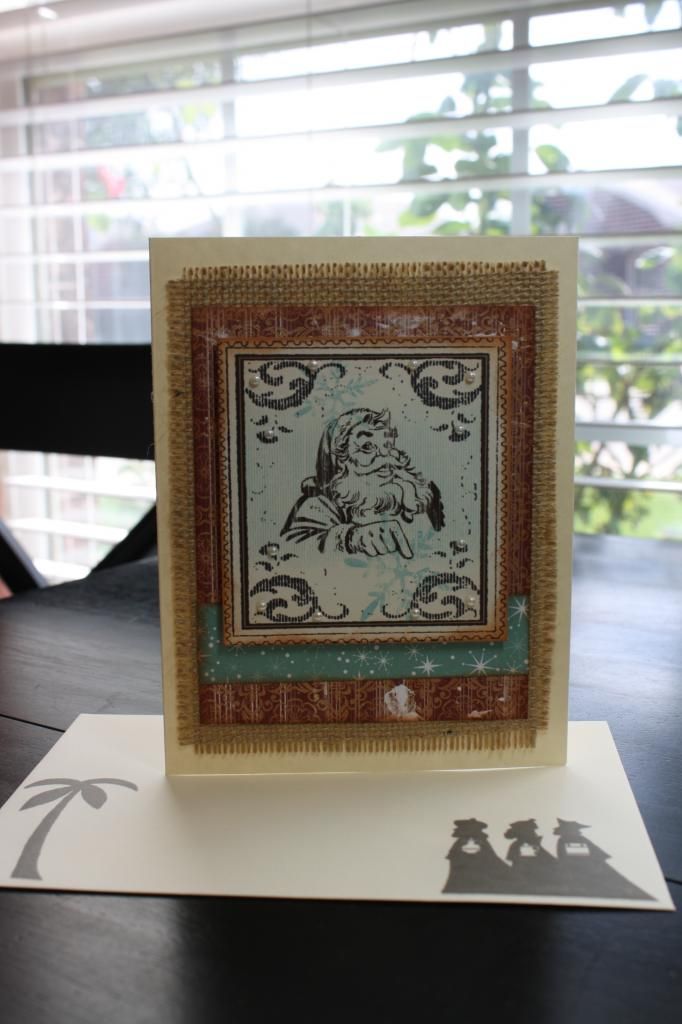 I used another bit of burlap and the blue snowflake paper.
The last bit of ribbon was too small to go across the length of the card so I trimmed it up and added another bit of brown ribbon and then cut a bit of burlap to make it into a bow. I love how it looks!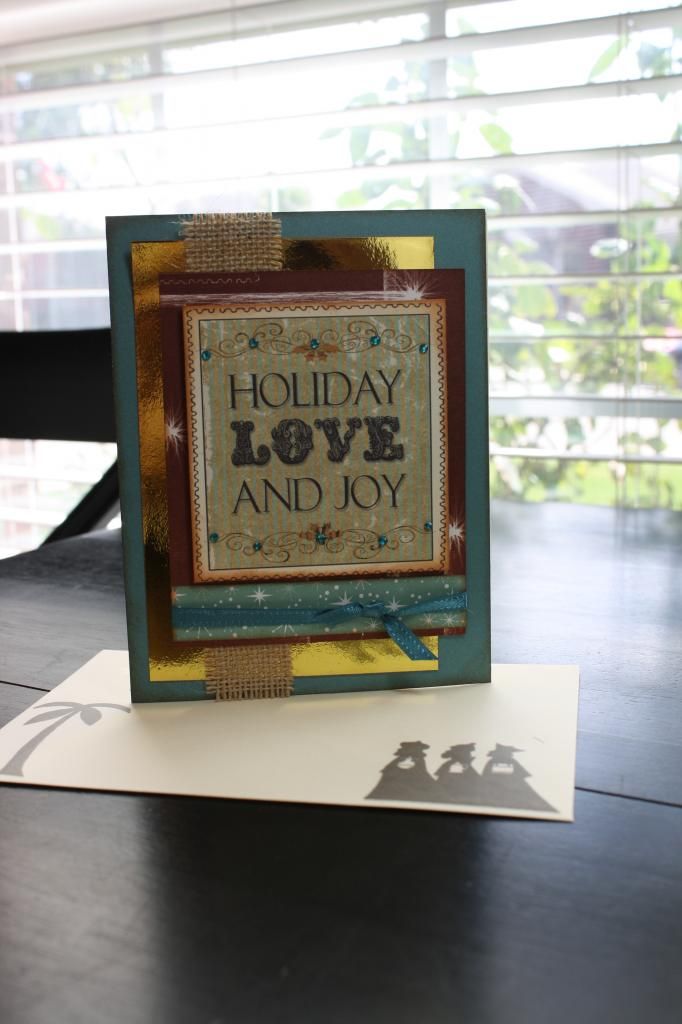 A few more scraps of paper along with an added blue ribbon and blue cardstock scrap.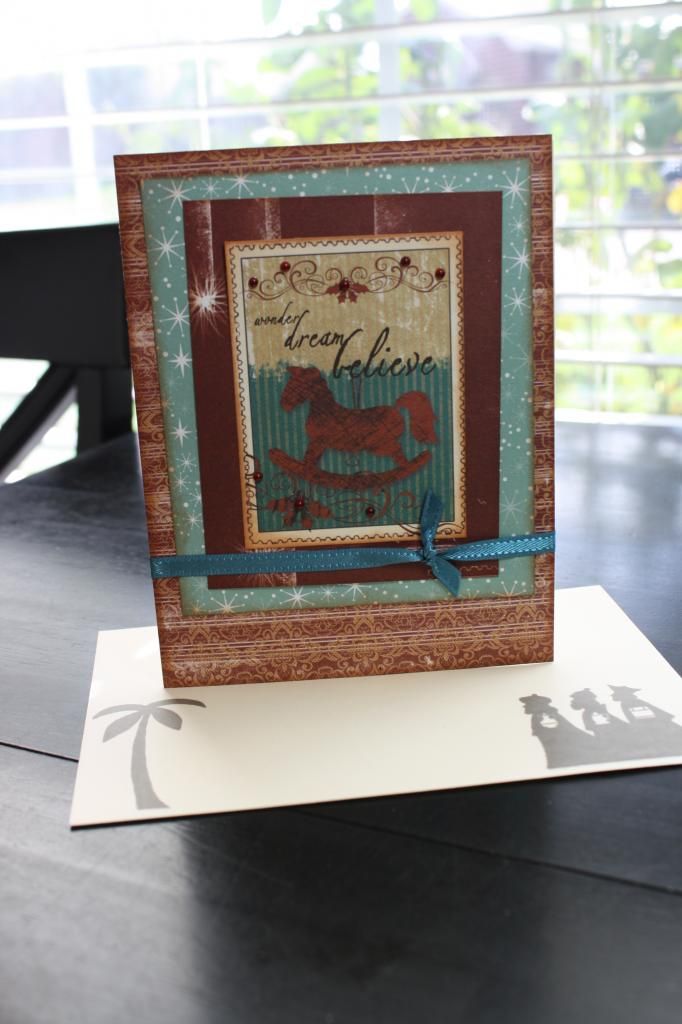 More layering of papers, the burgendy/brown piece with the white sparkle bit is actually the backside of the base paper which came in the kit.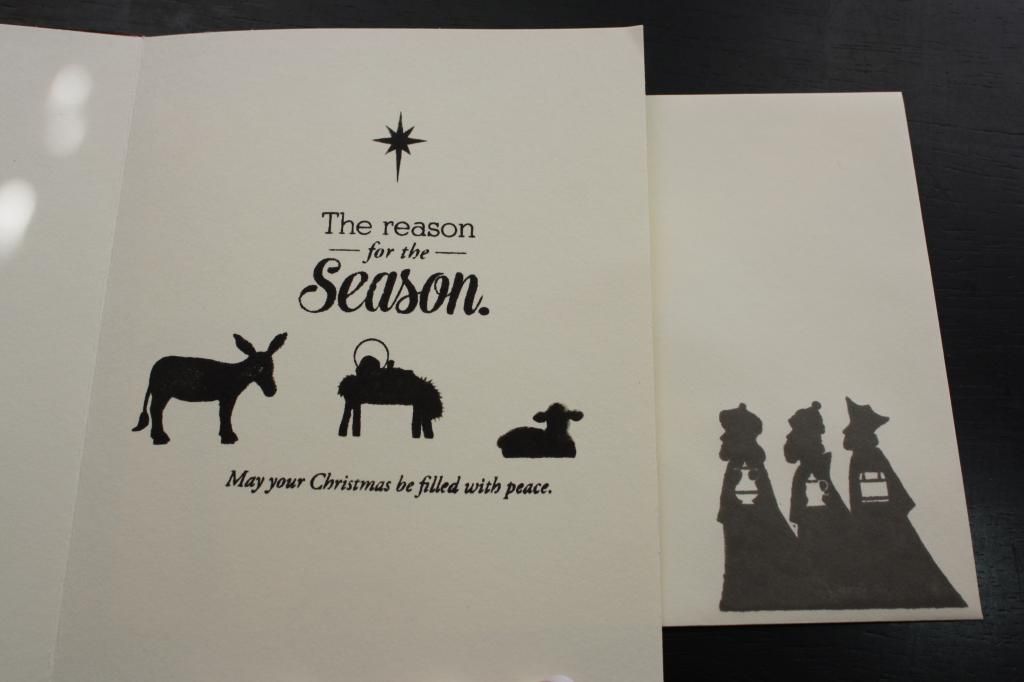 All of the verticle cards have this on the inside, it is again the CTMH stamp set using CTMH black ink.
Thanks for visiting my blog today!