I have been busy trying to get Christmas cards made for this year. I have made pretty good progress and I'm about halfway done. Here are some more...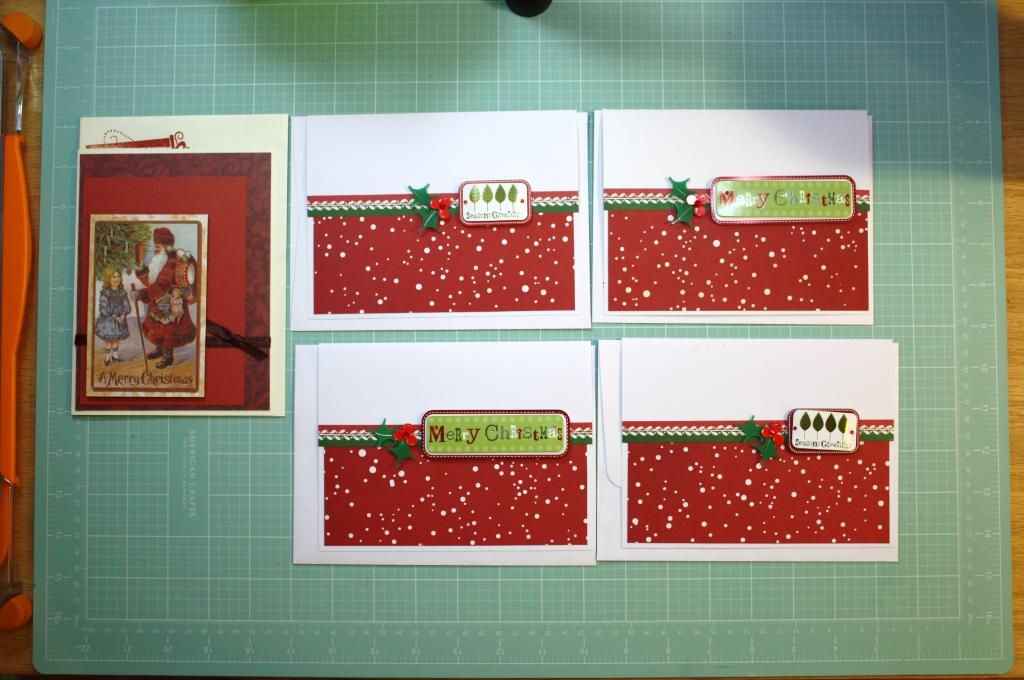 When we went to Florida in September of this year I did take along a box of Christmas supplies to make cards with. I have a bag of scraps and lots of really random things in that box. All of these cards were made with items that have been in my stash for quite some time.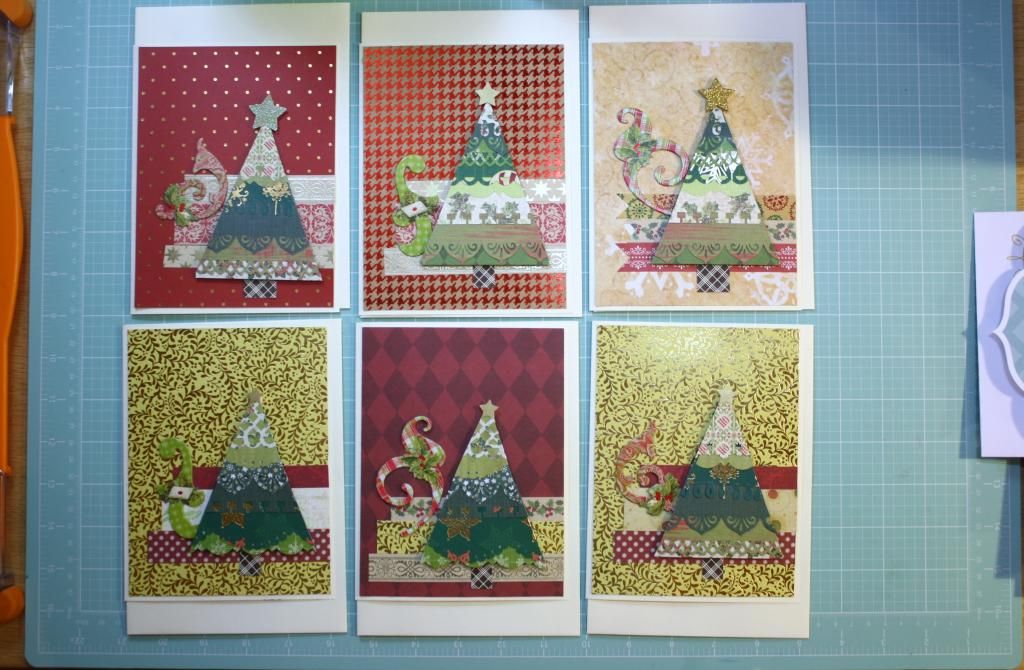 Last year after Thanksgiving I had tons of Christmas paper strips left over. The grandee's all made Christmas trees on canvas with strips of paper and mod podge. The remainder of the strips were too pretty to toss so I glued them down to scraps of cardstock and cut them into tree shapes. After giving my sister quite a few of them I used the remainder to make these cards.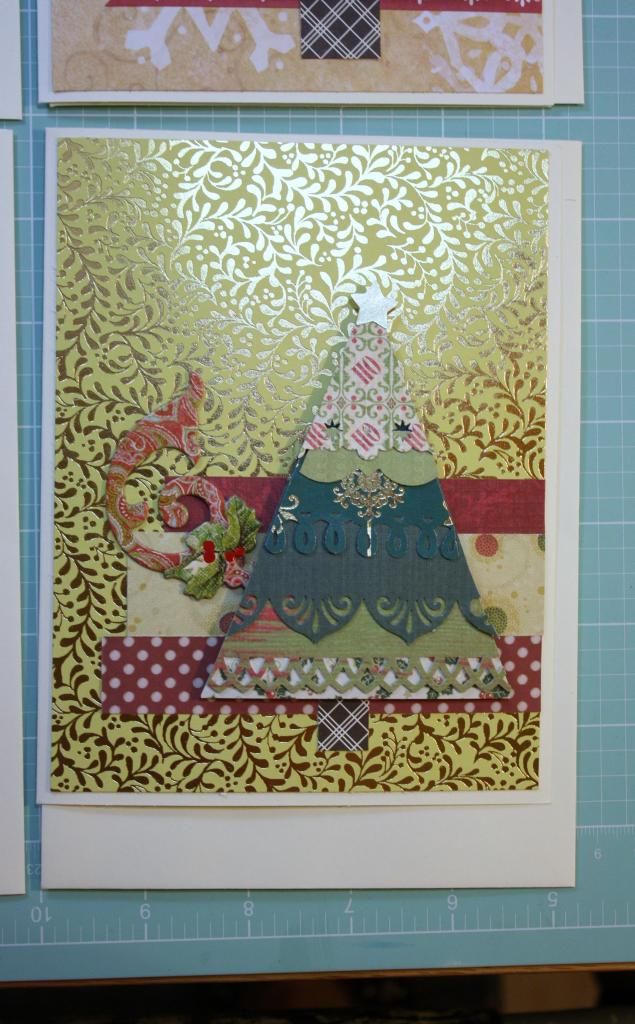 I used random scraps of paper to layer behind the tree and popped the tree up on foam adhesive.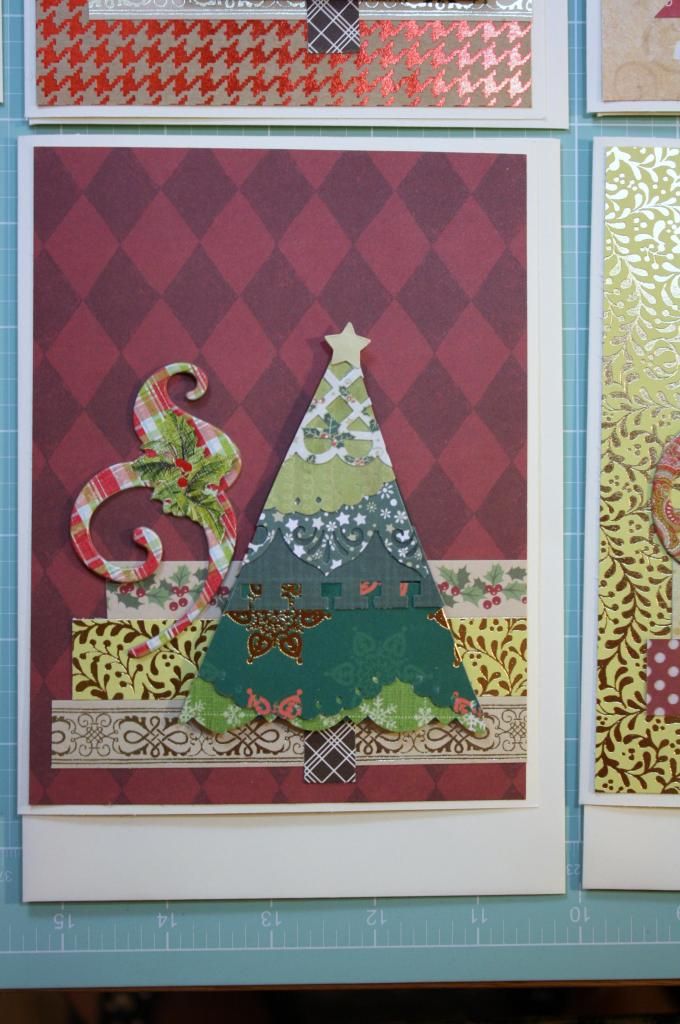 I used scrap paper for the base of the cards and each tree has a chipboard flourish beside it that has been in my stash for a long time.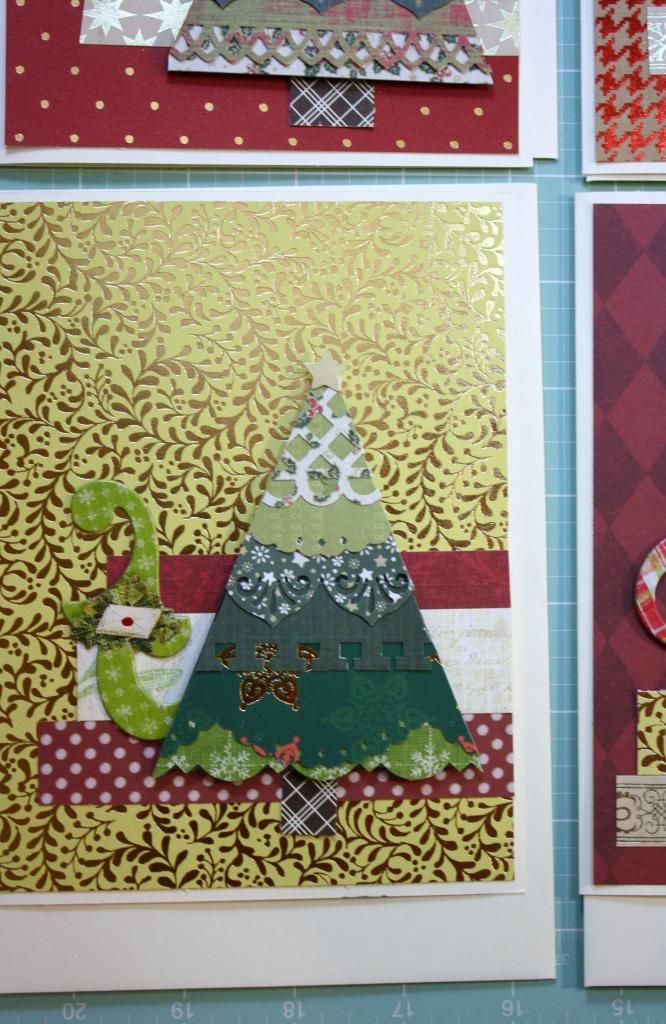 The stars are random stickers that I had in the kit, some of them might have to be replaced with bigger ones since they just blend into the trees.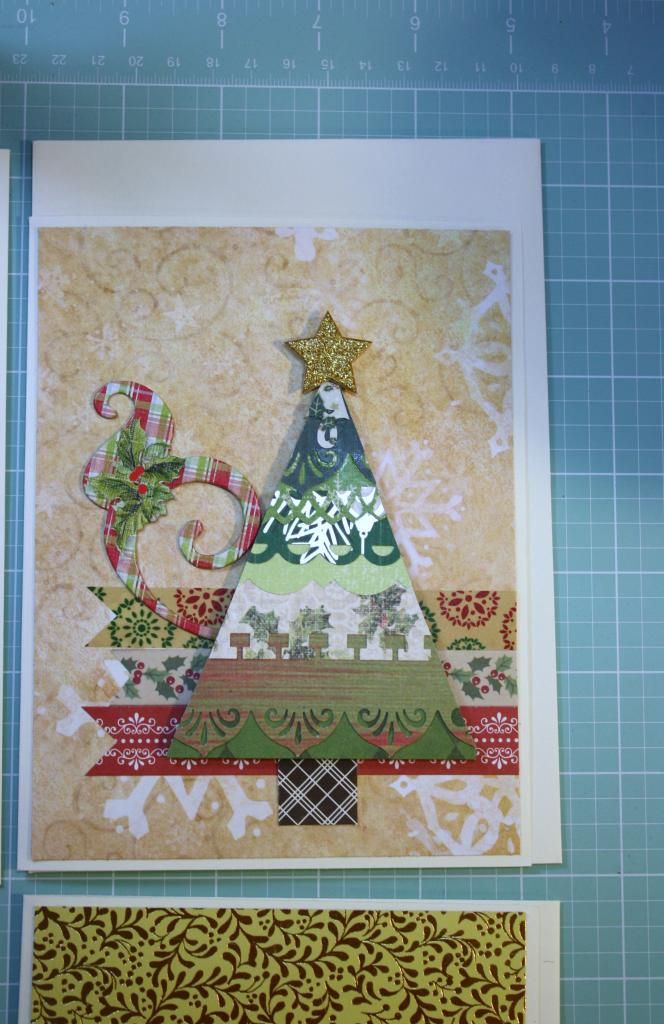 I even used washi tape and bits of paper tape for the accents behind the trees.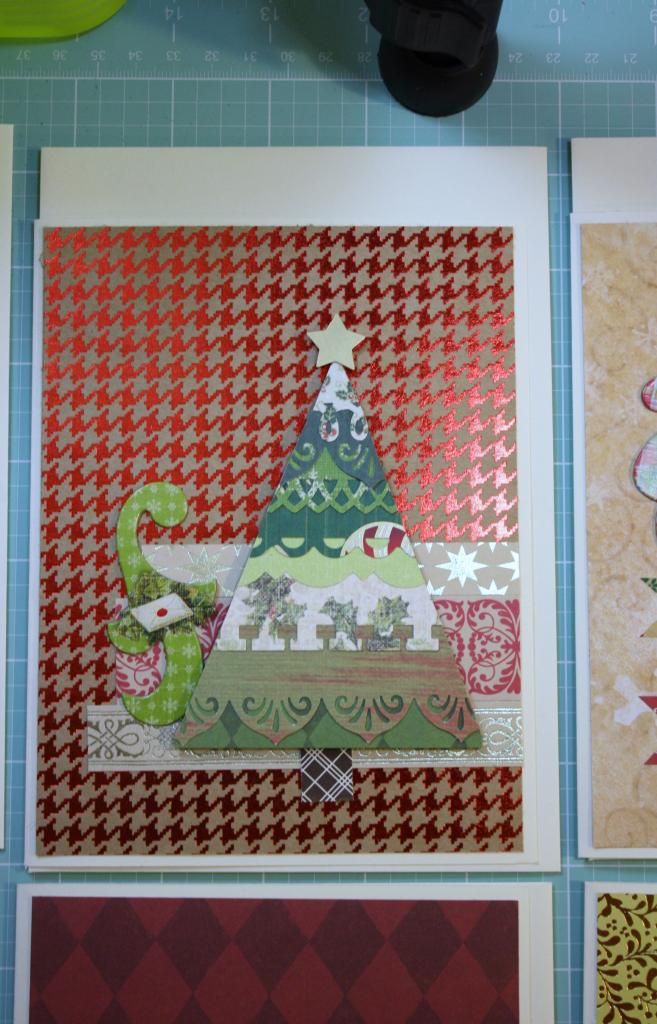 I used tons of border punches to punch all the strips of paper, the grandee's had a blast doing that part to make their mod podge trees.
No mod podge was used on these trees, just basic scrapbooking glue.
Thanks for visiting my blog today!!