When the pile gets huge!! LoL!!
I took these photos several months ago and though my stack is ever growing, it's not nearly as big as it is in this picture... maybe half this size currently.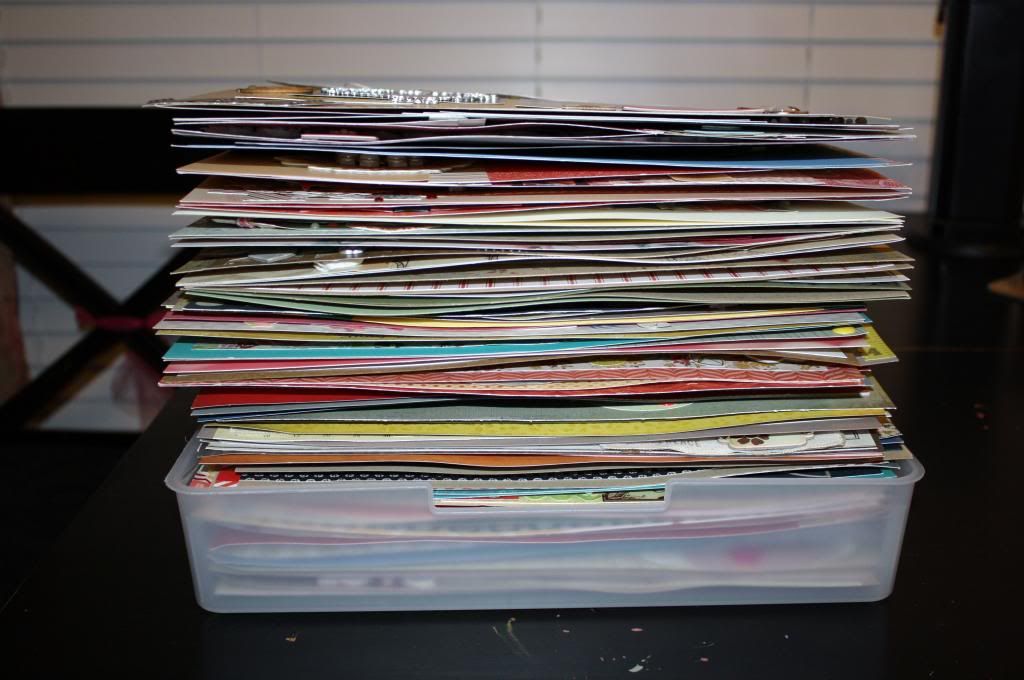 When the pile will not fit into the cubby where they are kept without mashing them down.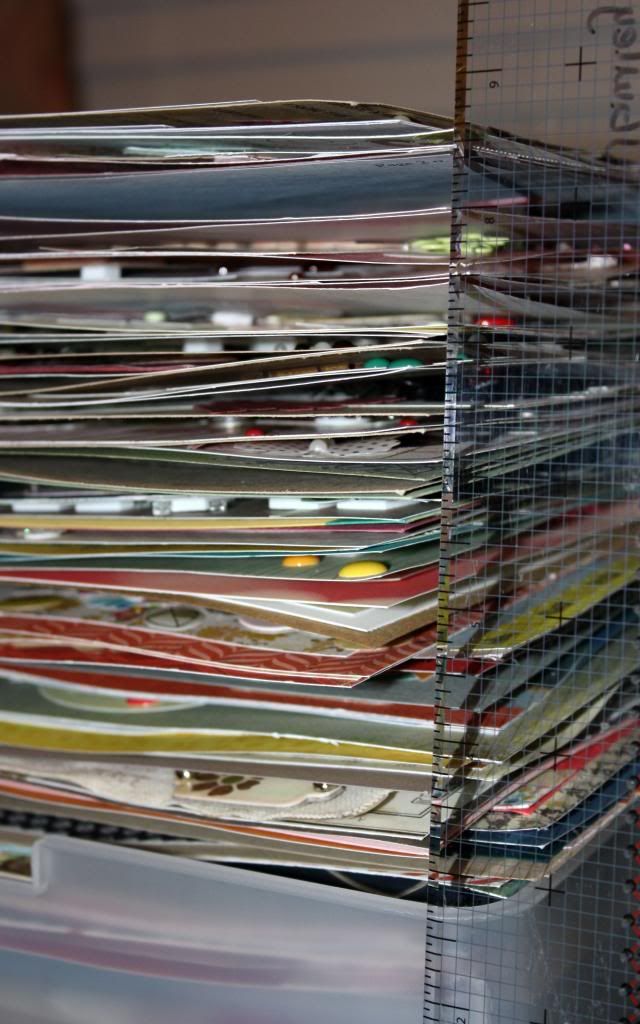 When the pile reaches 9 inches...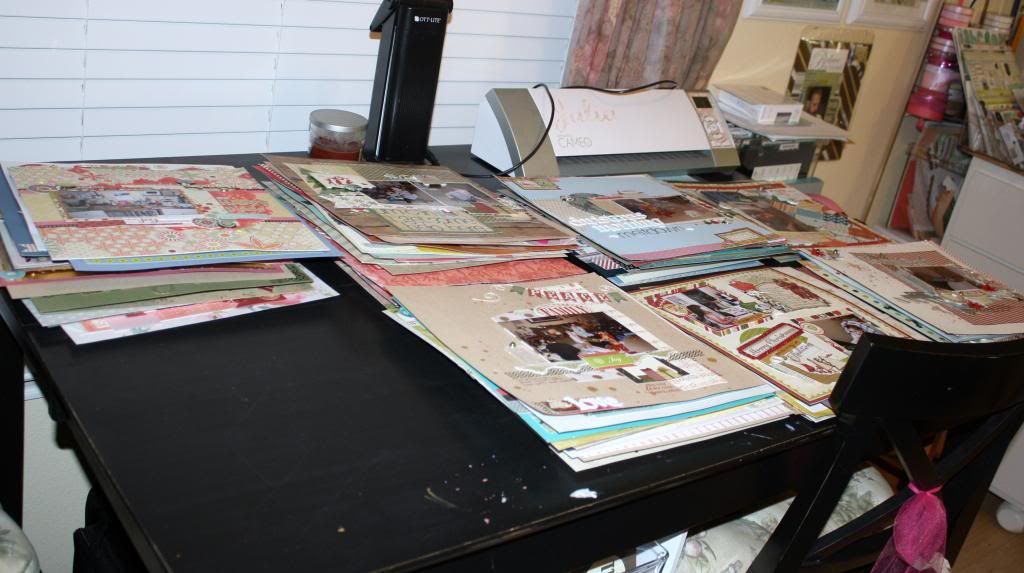 After you realize you don't have any more room to stash them in you have to actually take some time to sort them out and put them away.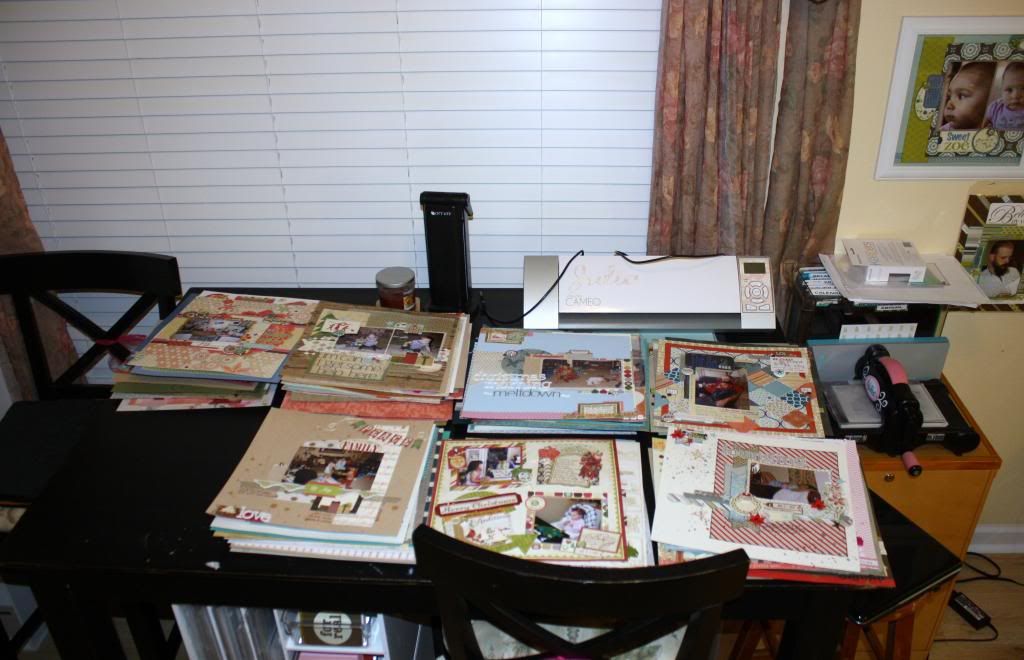 That means 7 piles! From these piles I added to existing albums and completed other albums.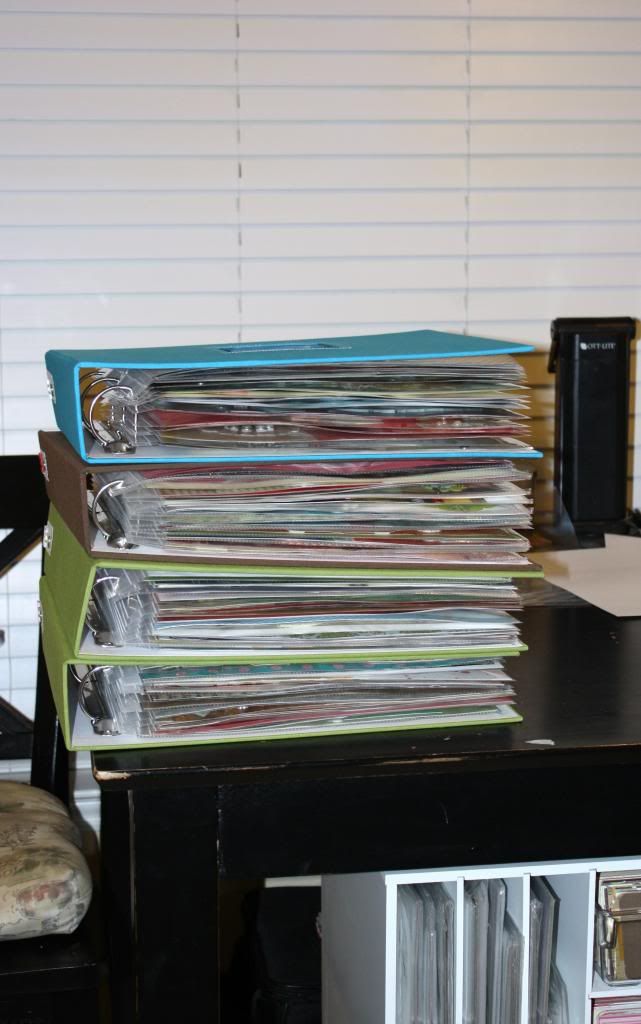 These are albums that I finished and was actually able to move them to the living room so that everyone can enjoy them. I'm thinking at Christmas time I'm going to send some of these albums home with my children!
I won't be taking pictures of how large my pile is right now but I will say that I am going to be spending some time in the next few days sorting and putting the layouts into their respective albums so I'm not in this situation again.
Thanks for visiting my blog today!!!