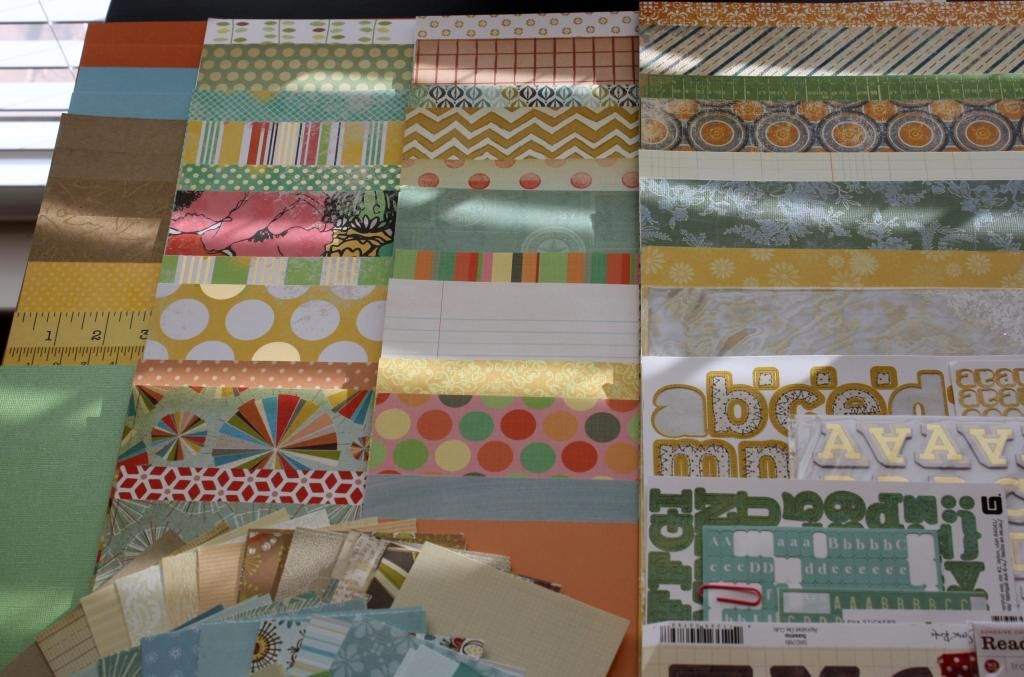 There's lots of paper, including 4x6 paper scraps from my stash.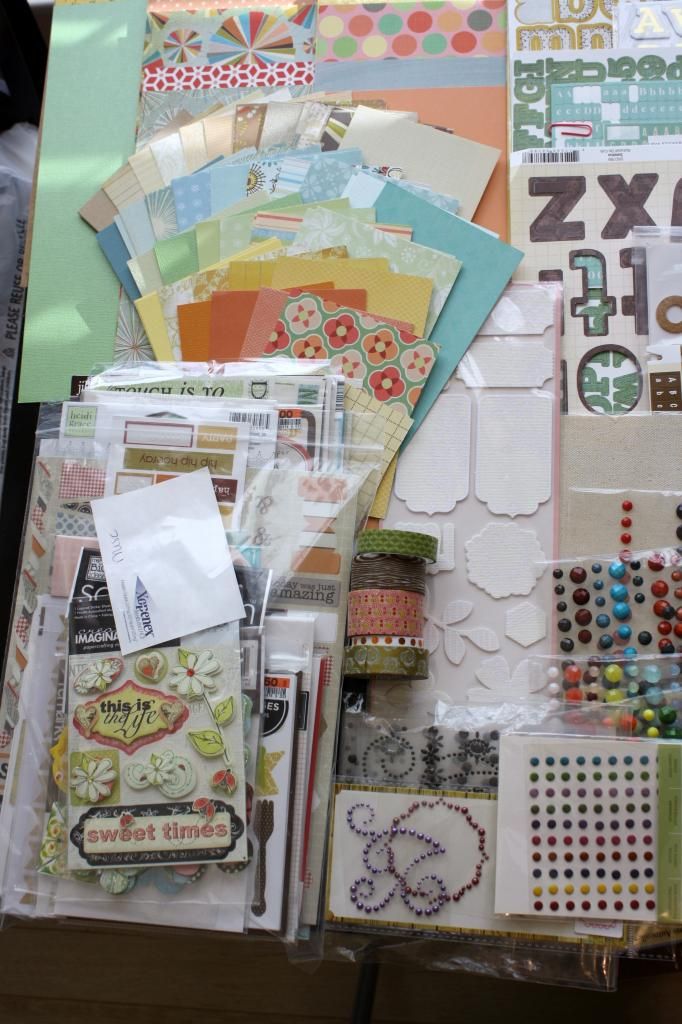 Lots of stickers, bling and washi tape.
Multiple alpha's, chipboard and metal embellishment.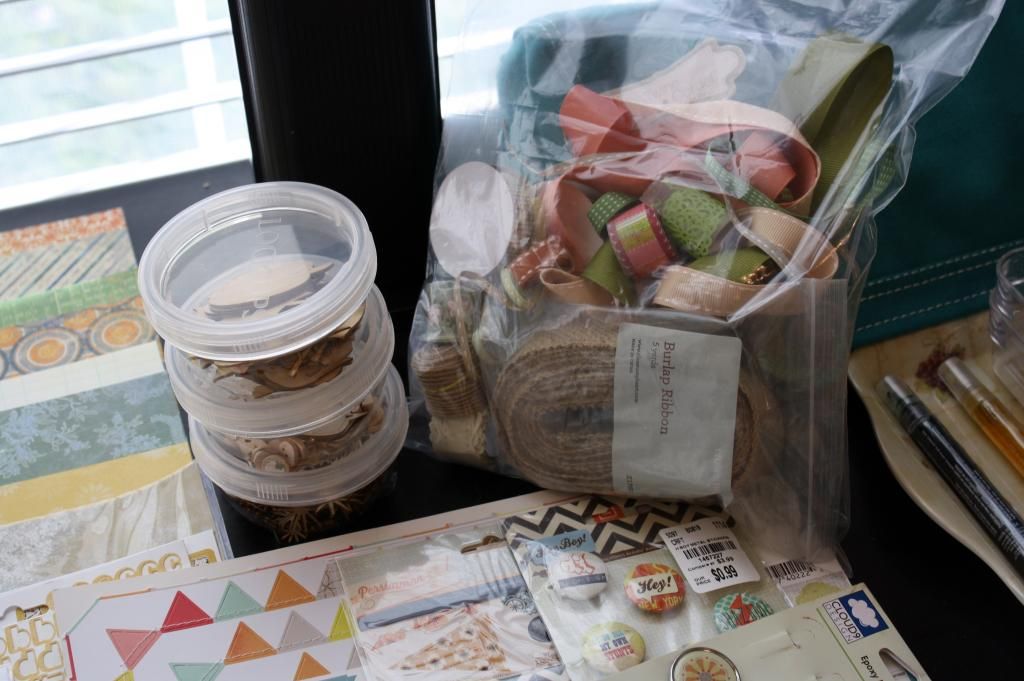 I've added in lots of ribbon, paper tape and wood veneer embellishments.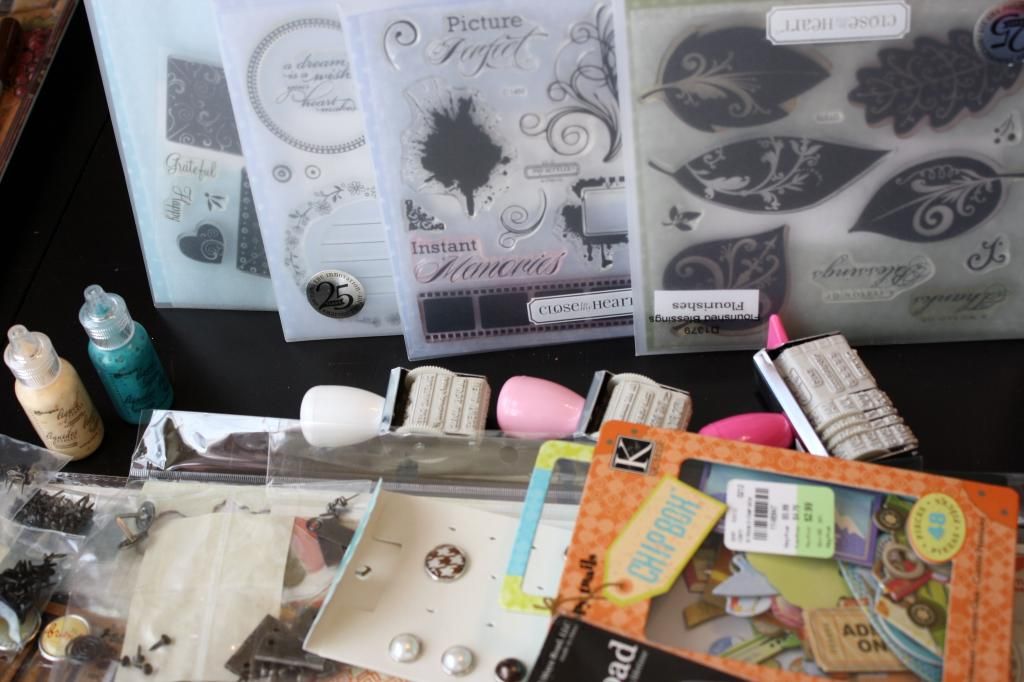 I even added some pearl paint, stamps from CTMH and some roller stamp from my stash.
Here is the video of my November 2014 CKC kit on you tube...
I can't wait to start creating with this kit but I am currently working on my July and August 2014 CKC kits to make Christmas gifts, so stay tuned, I'm sure to use it soon!
Thanks for visiting my blog today!!!