My set up for scrapping with a kit.
This is my space when I am set up to scrap. I keep my tray to the right of my mat so that I can access smallish items easily. I also keep my stamps that I have pulled for a kit right beside my stamping blocks in the green tub. The glass bowl beside my pink trash container holds the tiniest of pieces that are included in my kit.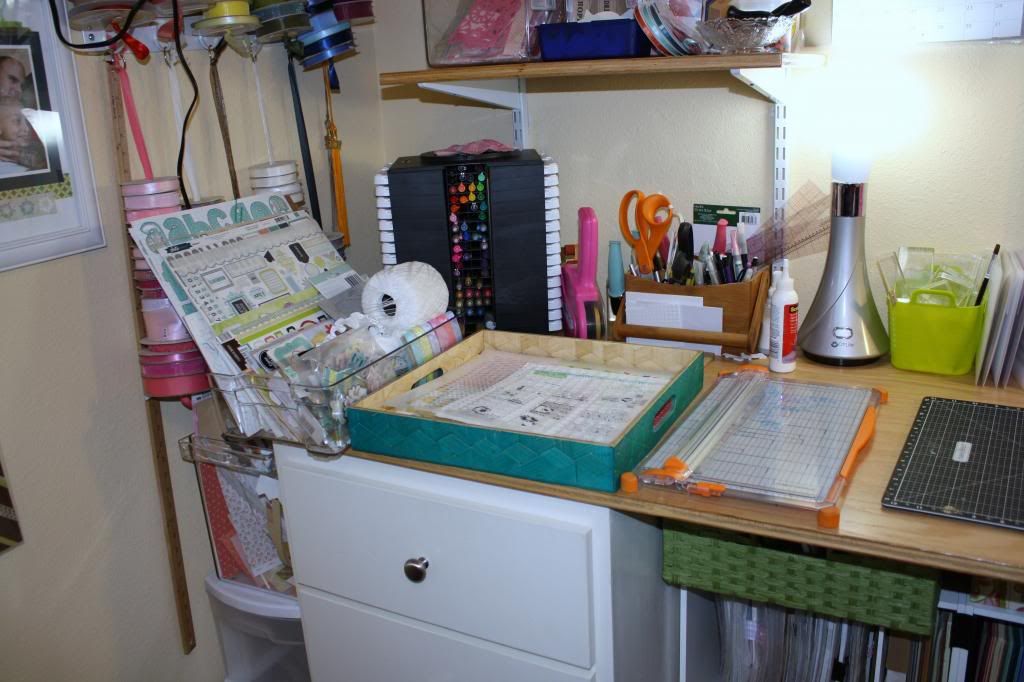 The left side of my mat holds the bulk of my kit. the turquoise tray holds the paper and scraps from my kit, the clear bin holds the bigger pieces of my kit including my alphas, stickers, die cuts, etc.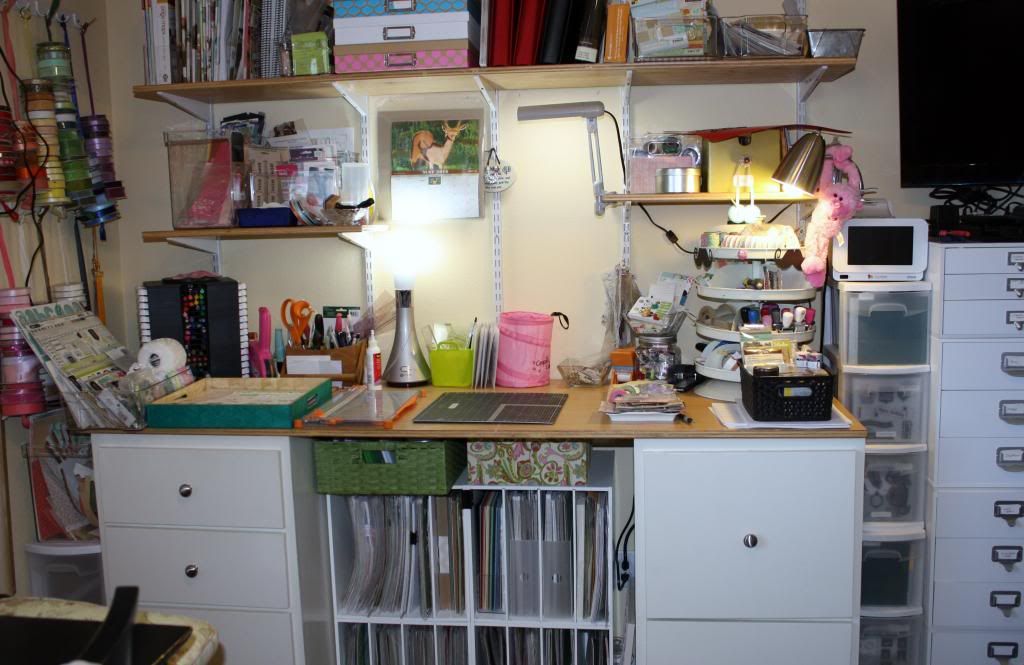 So here is the overall look of a very tidy desk that won't stay tidy very long once I get busy!
Thanks for visiting my blog today!