Here's another layout from my September 2014 Fun Play CKC kit. I was inspired to make this layout by a 4 photo sketch from Scrapbook Generation volume 5 book.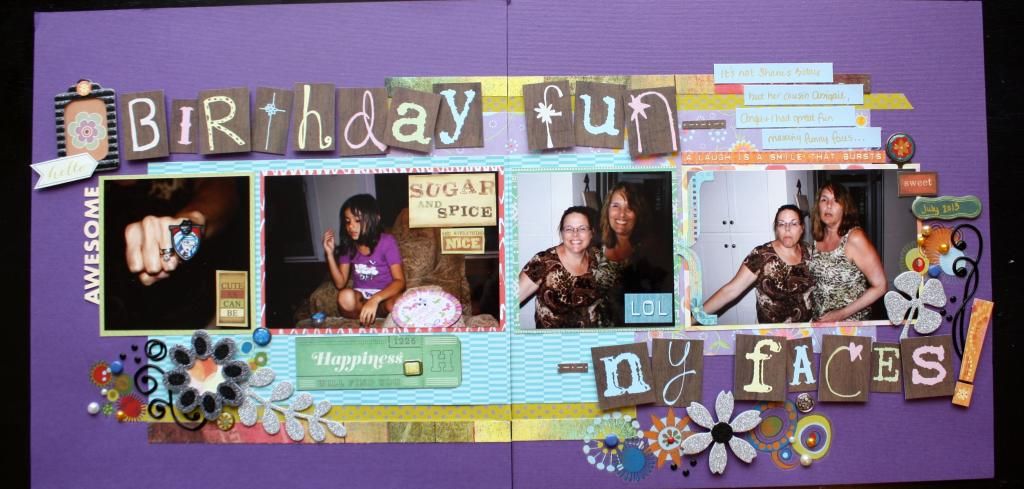 I can't explain the faces that my sister and I had on our faces in the last photo so don't ask! LoL!!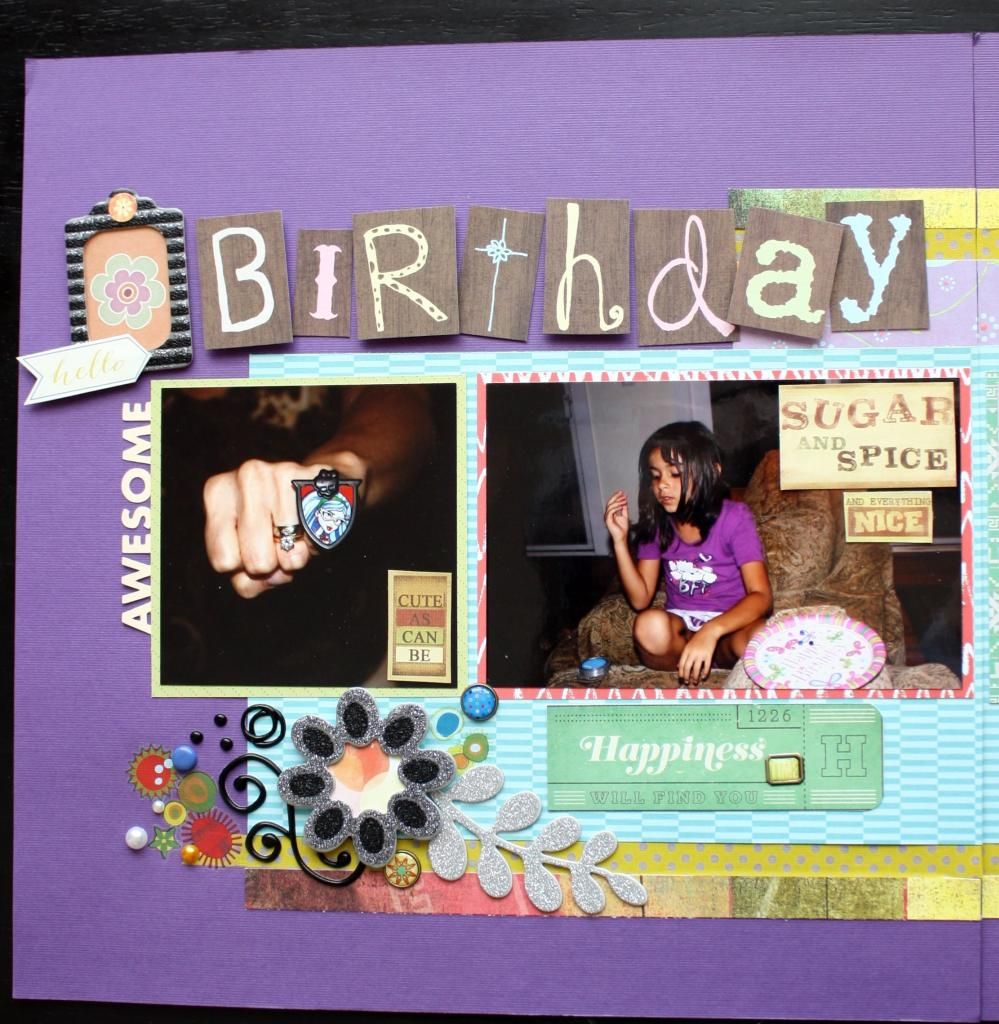 Left side used lots of embellishments and the black and silver chipboard embellishments from the kit along with some randomness from my desktop bowl.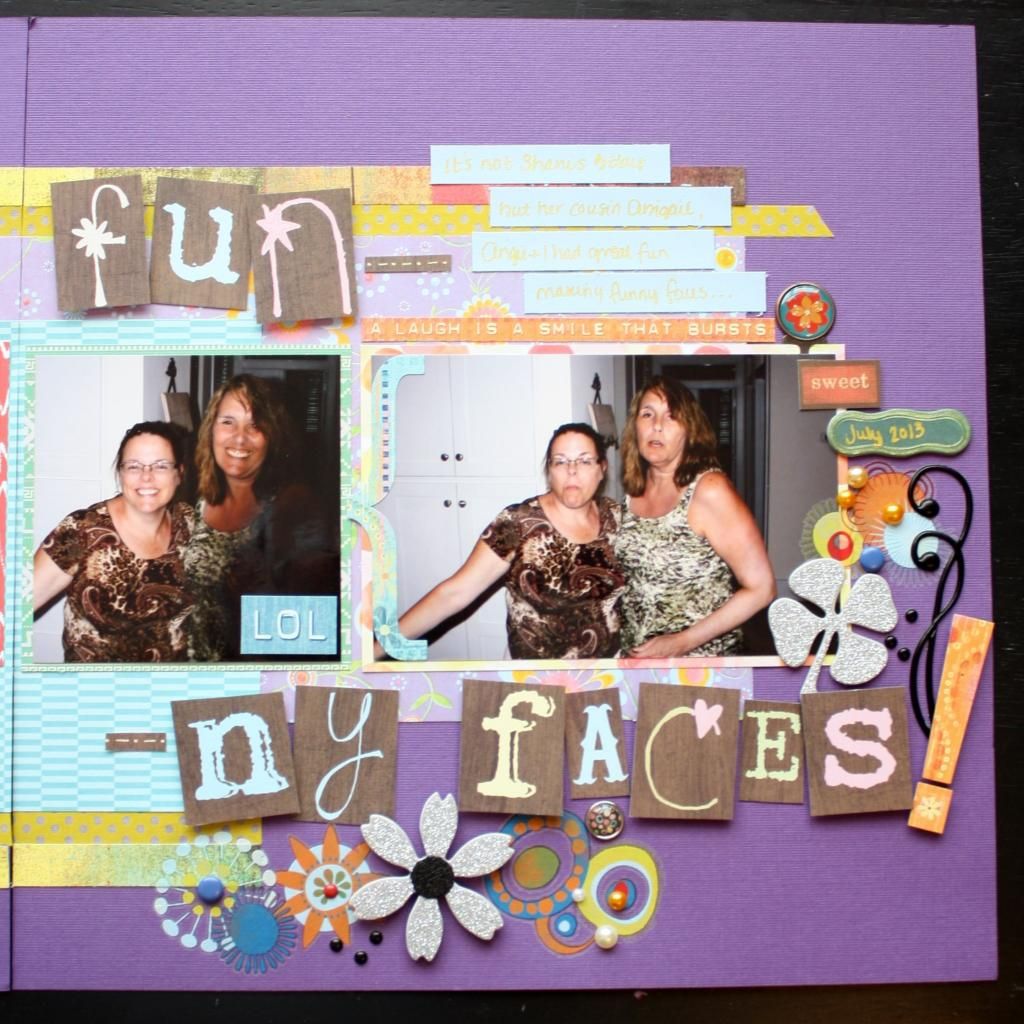 I love that I was able to use that alpha to make such a long title.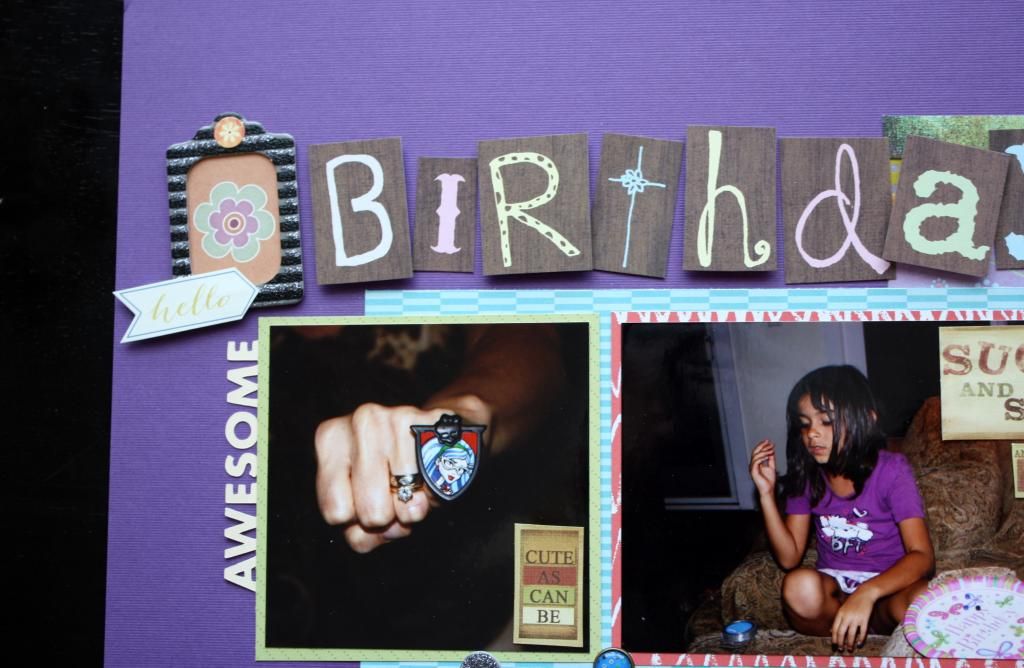 I staggered the letters by popping up every other one.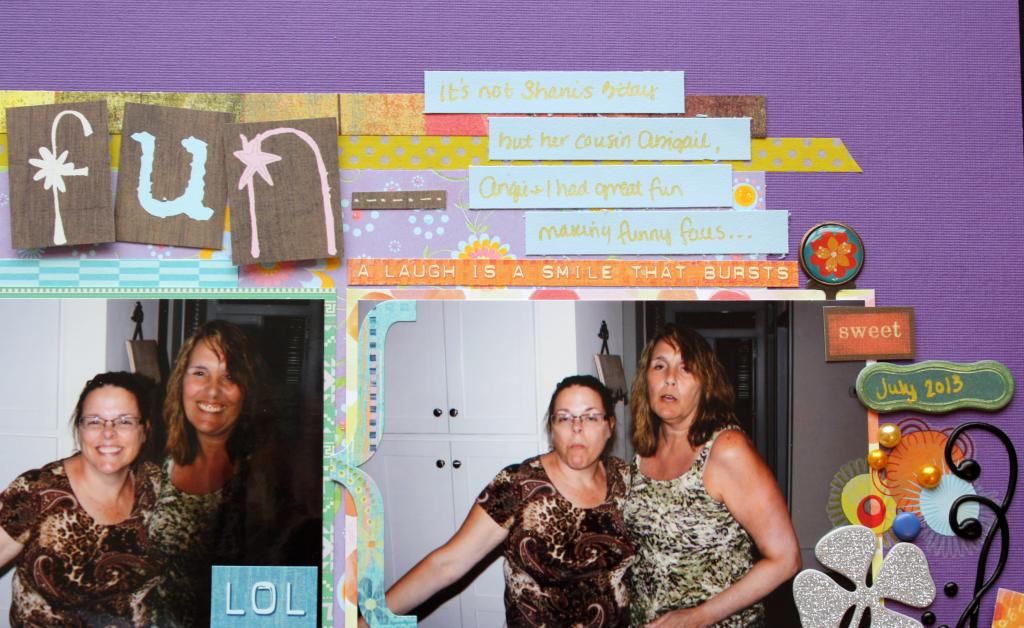 I journaled on some scrap blue bits of paper.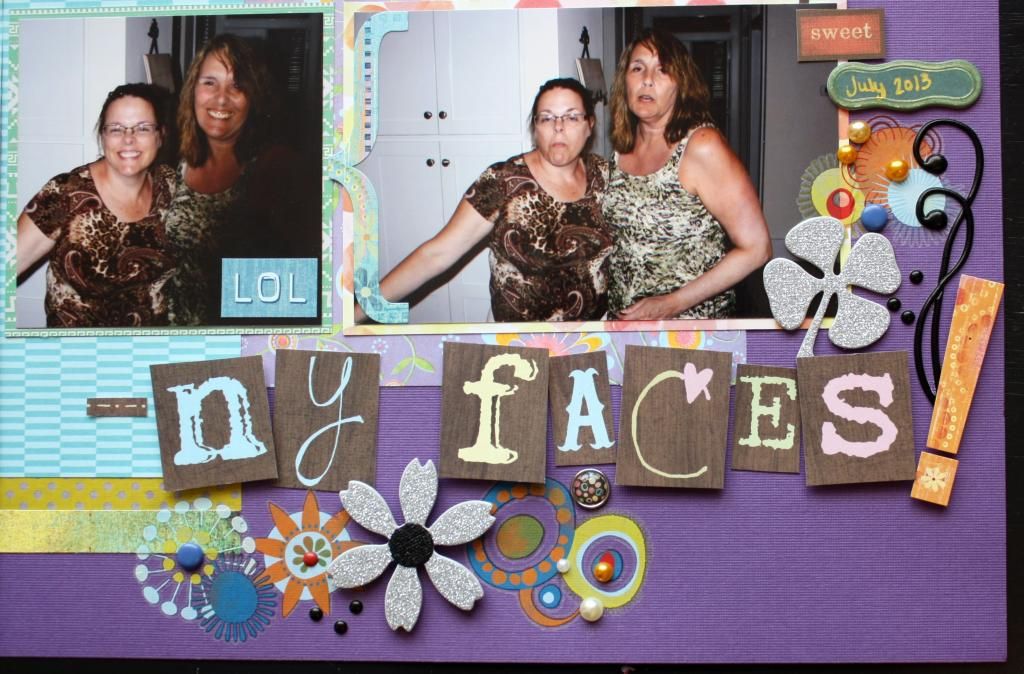 I used lots of rub ons here along with some brads.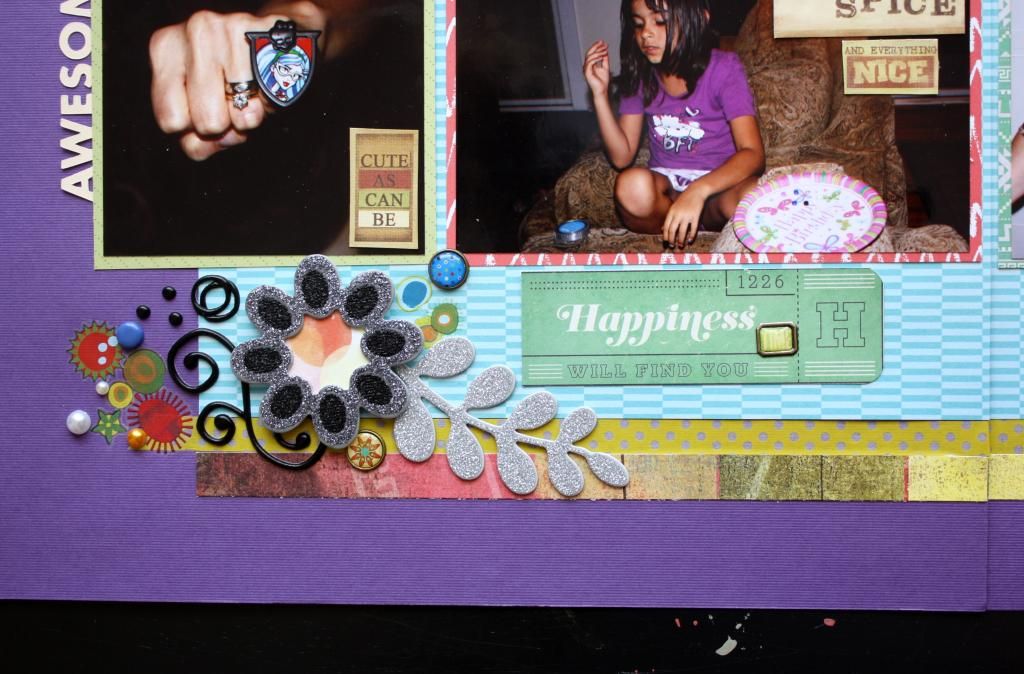 More randomness from the bowl full of leftovers on my desk.
Thanks for visiting my blog today!!!