Here is another layout using my September 2014 Fun Play Kit. I was inspired to create this double page layout using a Scrapbook generation 6 photo sketch from Volume 5.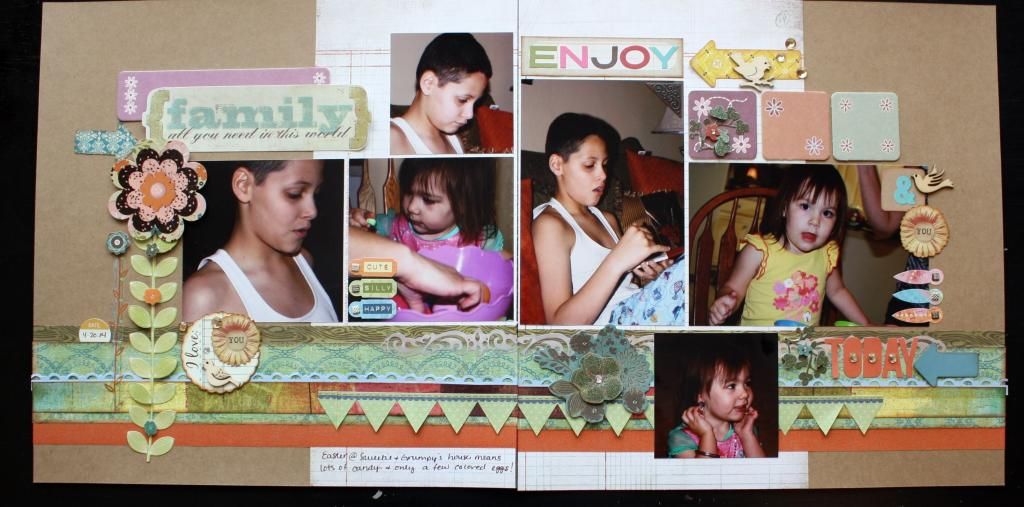 I used nearly the entire pace of those floral stickers on this layout.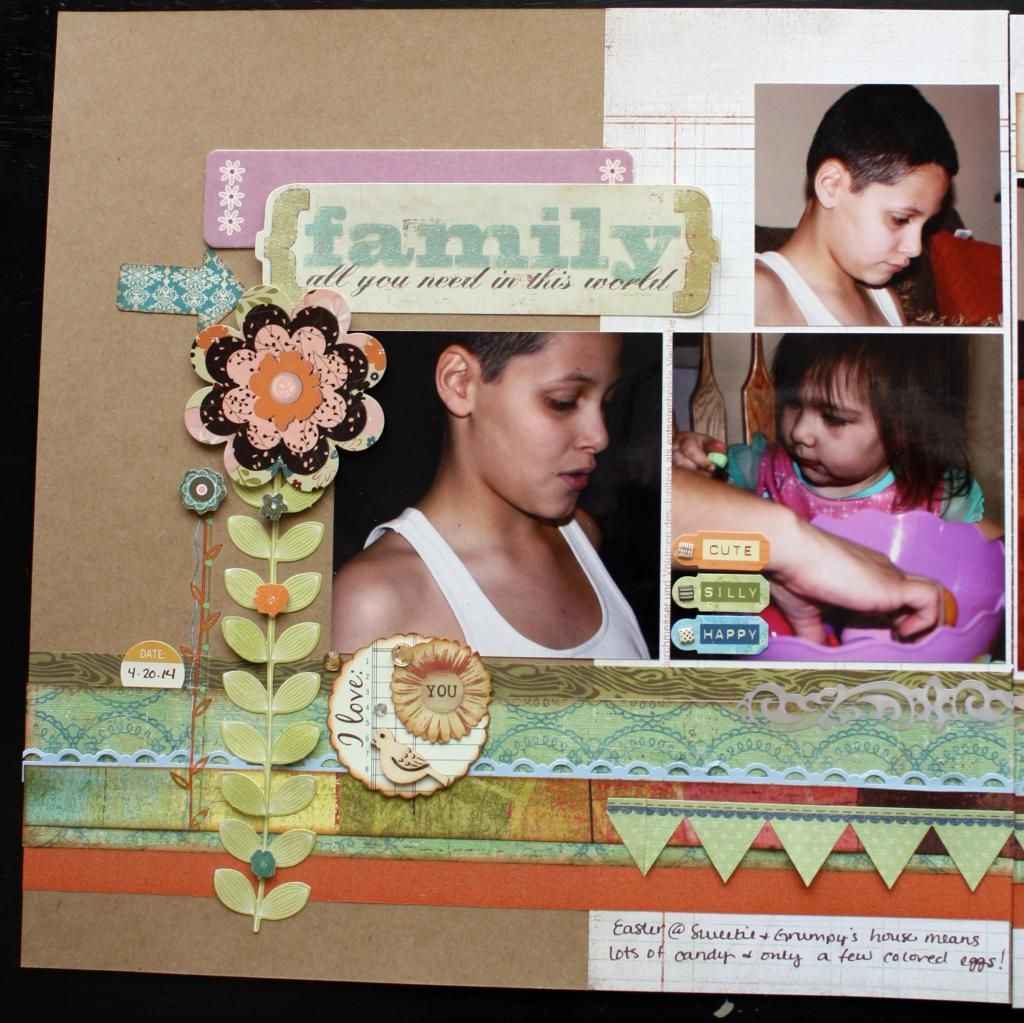 I also used nearly the entire page of the coaster board embellishments on this page.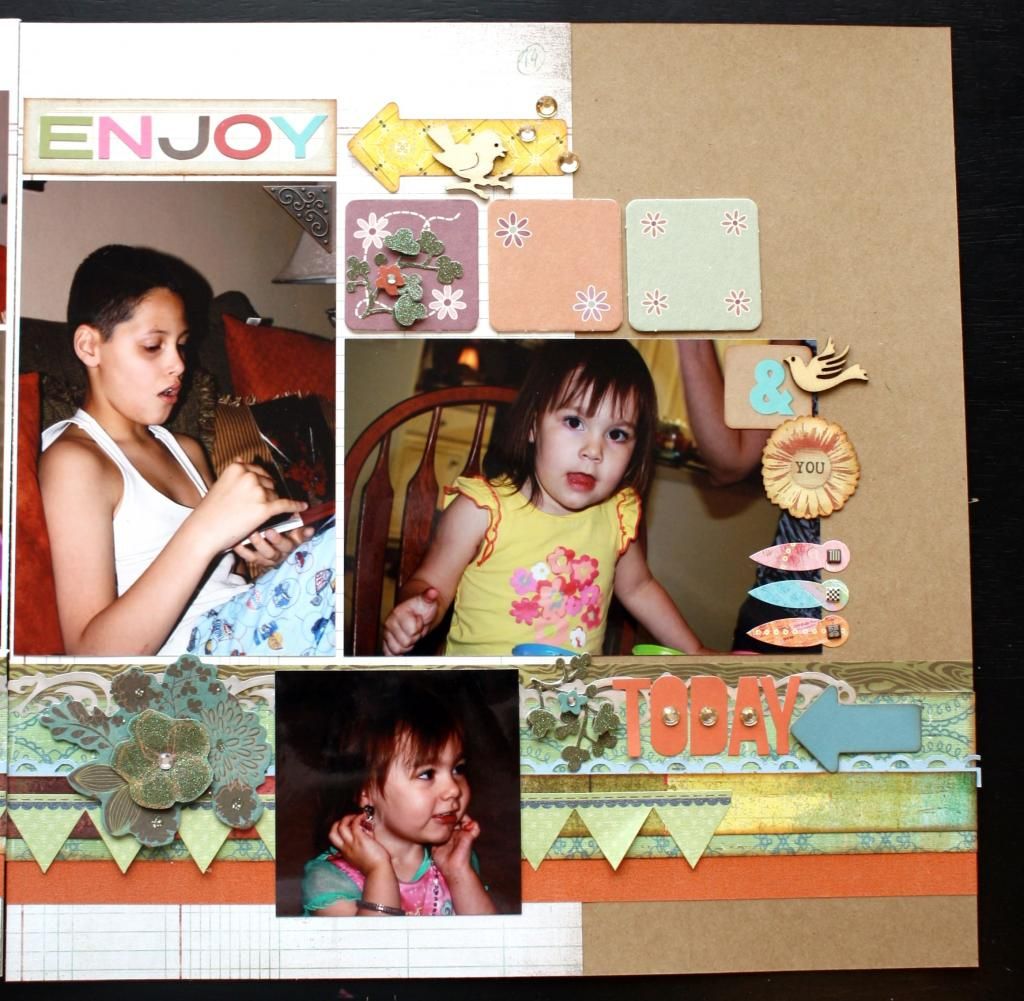 I love that I was able to add so many random things that felt like they belonged together!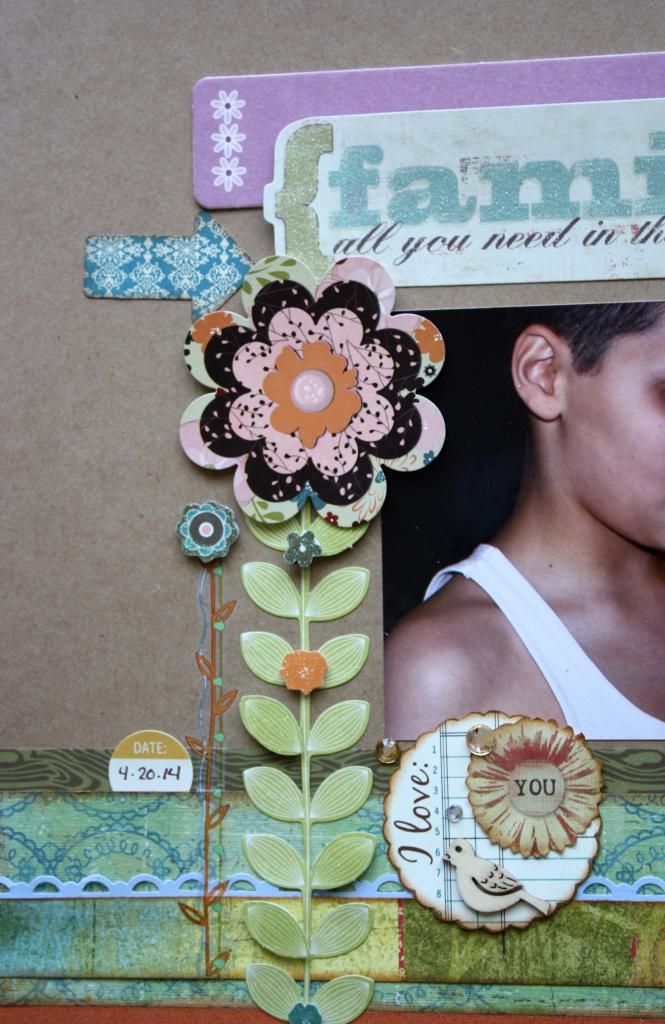 I love how the embellishments blended together when I layered them up.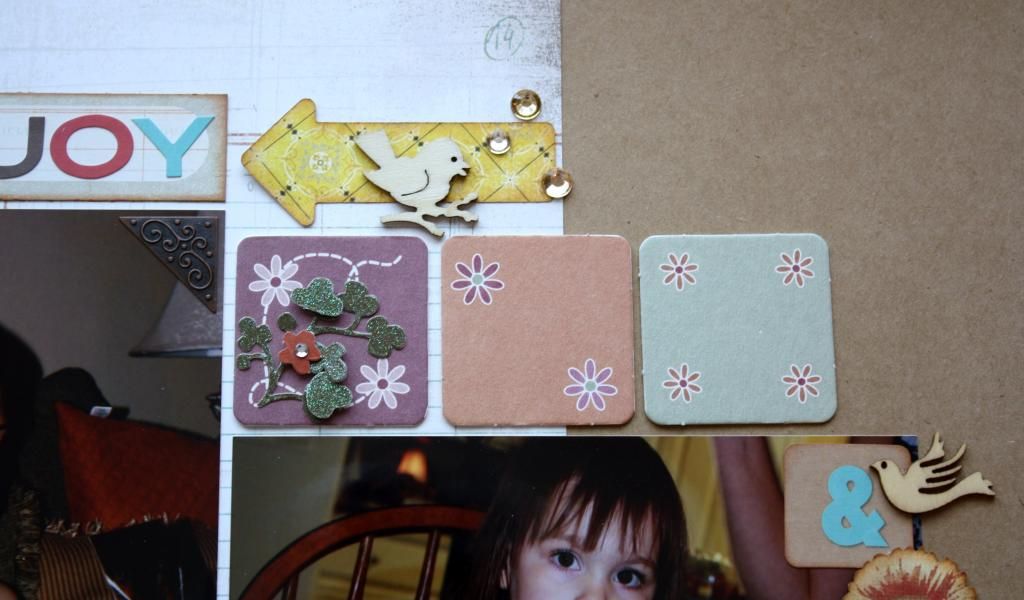 I was worried that the purple would clash with this page but it really worked in the end.
The Today Stickers looked so much better with that bit of bling added to them!
I love that I was able to add so many different papers, washi and border strips/stickers and they blended so well!
Thanks for visiting my blog today!!!