This is another double page layout from my September 2014 Fun Play kit. I was inspired to create this page by the Page Maps November 2013 double page layout.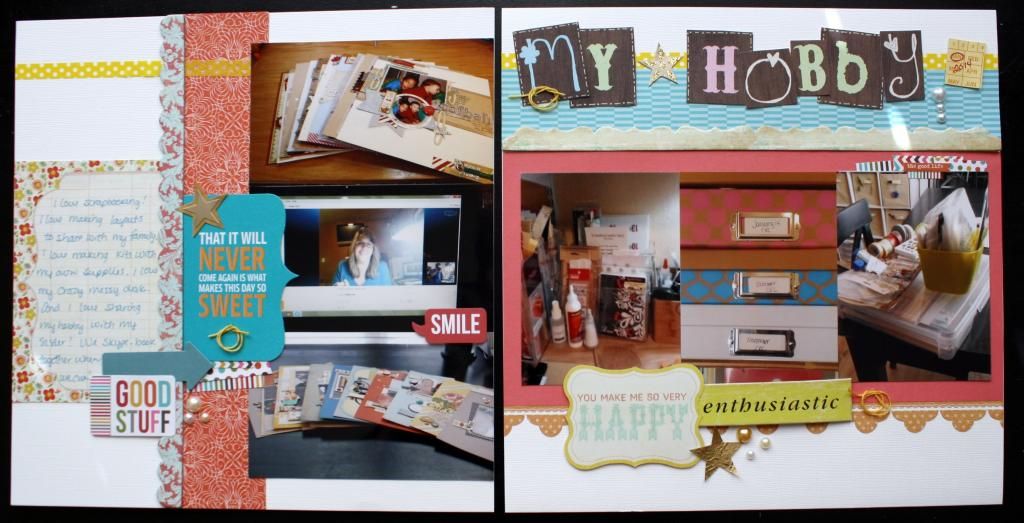 I don't often scrapbook about my hobby, though I have been known to on occasion.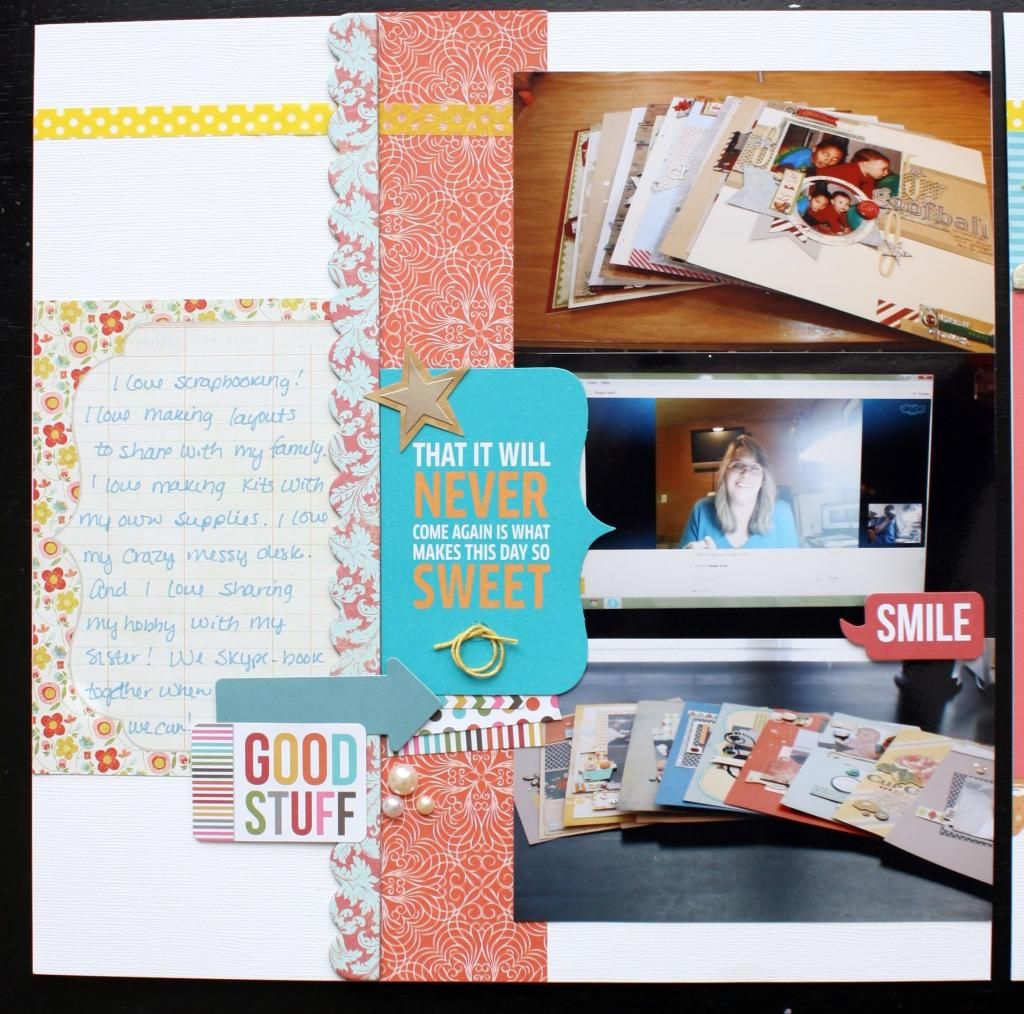 I actually captured a photo of my sister on my computer screen as we were Skype-booking.
Notice how the kits are piled up, they still look like that only different months.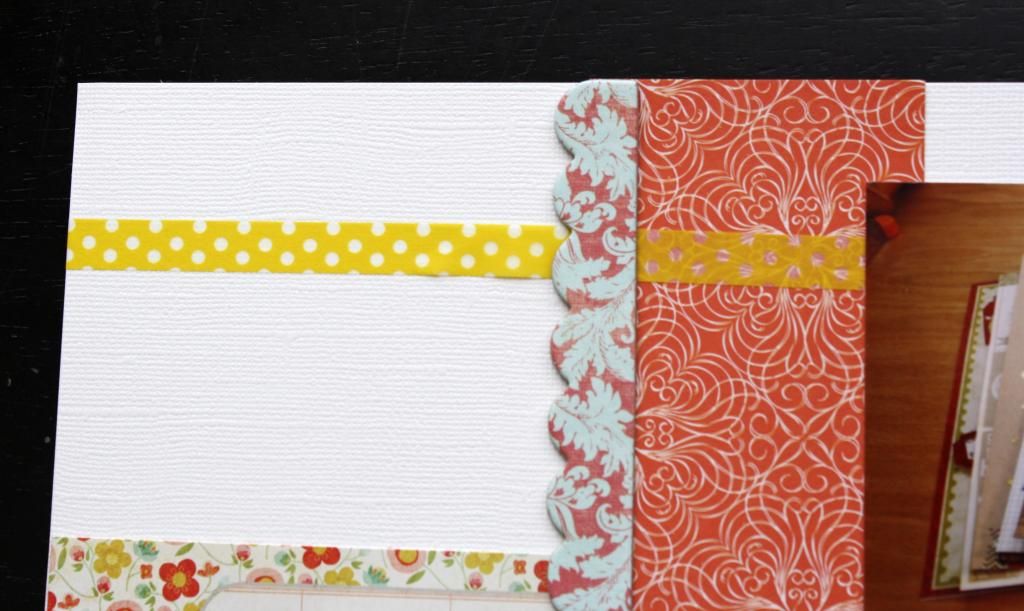 Washi tape is an awesome embellishment.
Love that I was able to use 2 of those chipboard borders on this layout.
I also love using us some of those stars that have been in my stash forever!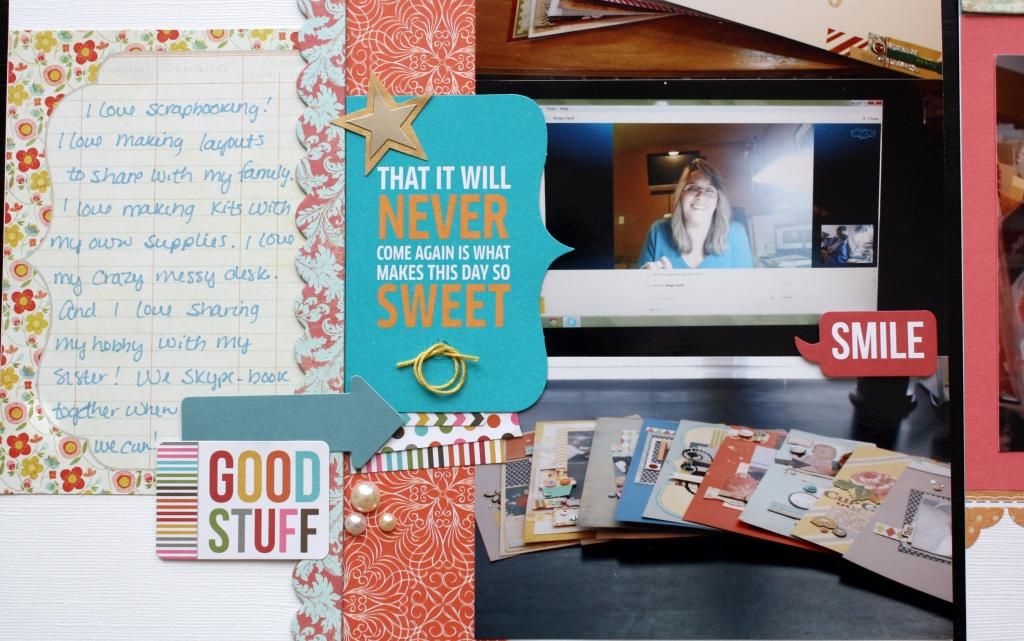 I love how these pages came together!
Thanks for visiting my blog today!!