Happy Thanksgiving Everyone!!!
Here is another double page layout using my September Fun Play kit. I was inspired to make this layout by the Jeanette Lynton cherish sketch book, the layout is from page 78 and the sketch is called Accent Emphasis.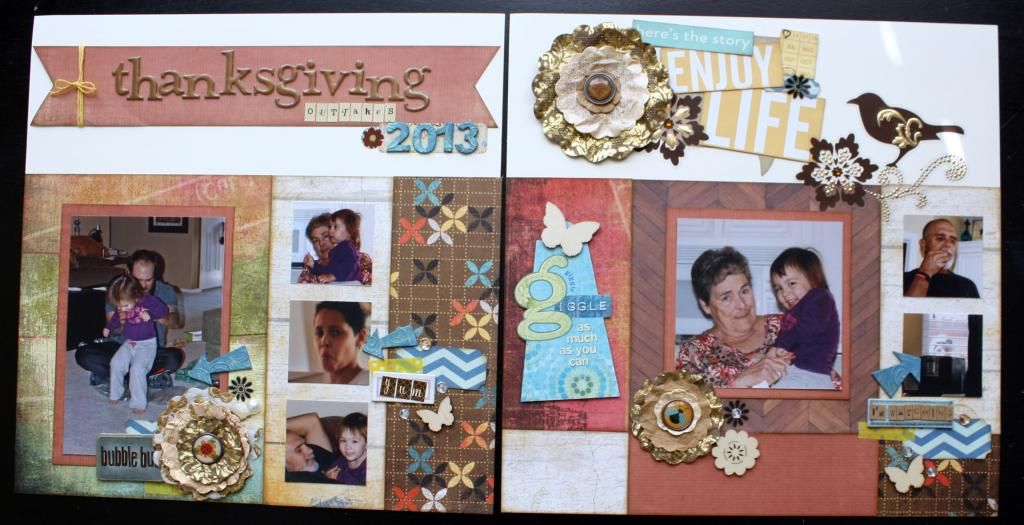 These photos were taken last Thanksgiving when my Mom was here.
I did add the alphas to the kit for these pages, otherwise everything was from the kit.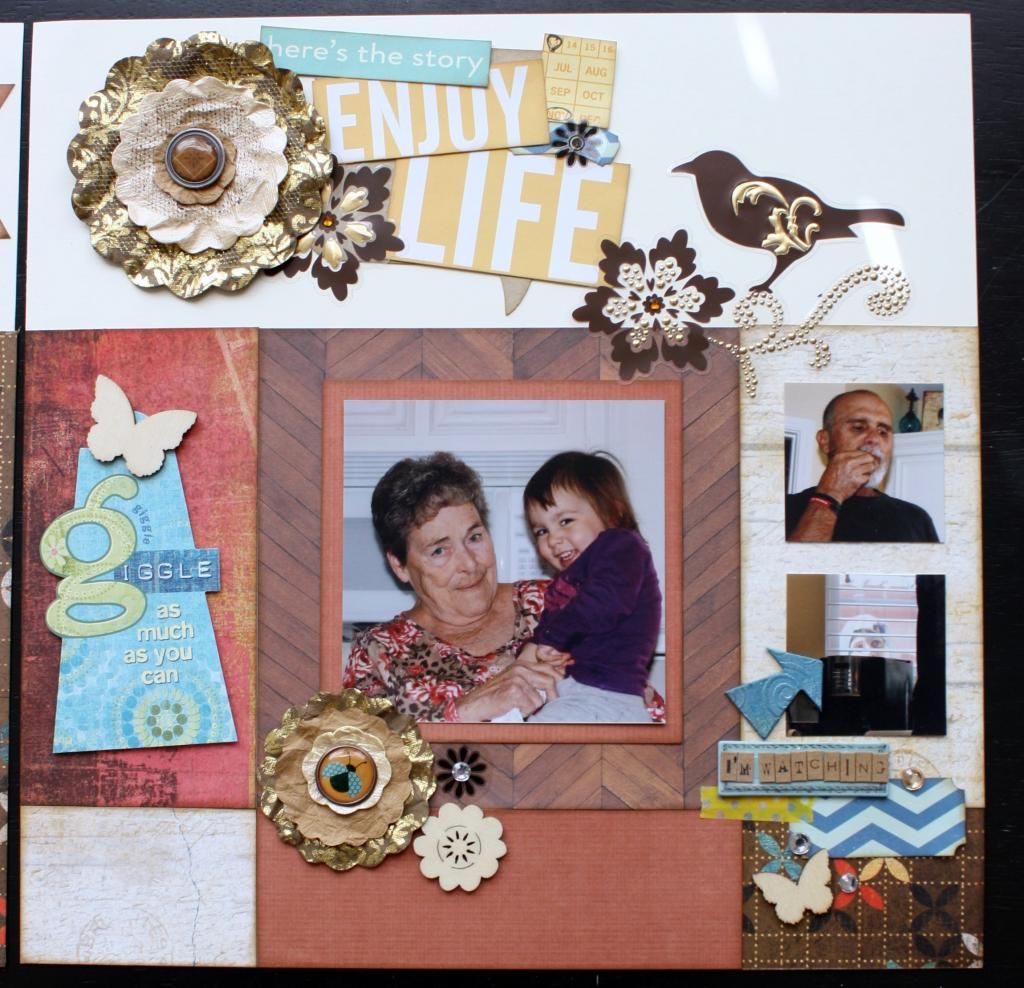 The center's of the flowers were paperclips and I just cut the clip part off with an old pair of scissors.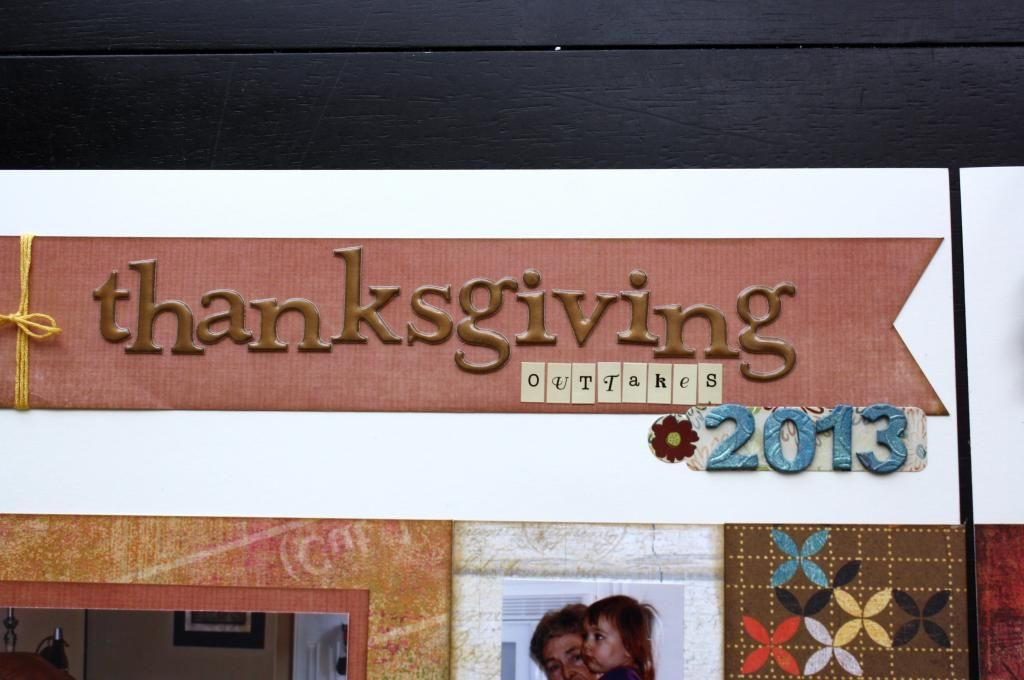 I used the grunge-board numbers to create the year, I just added some spray mist to make them pop.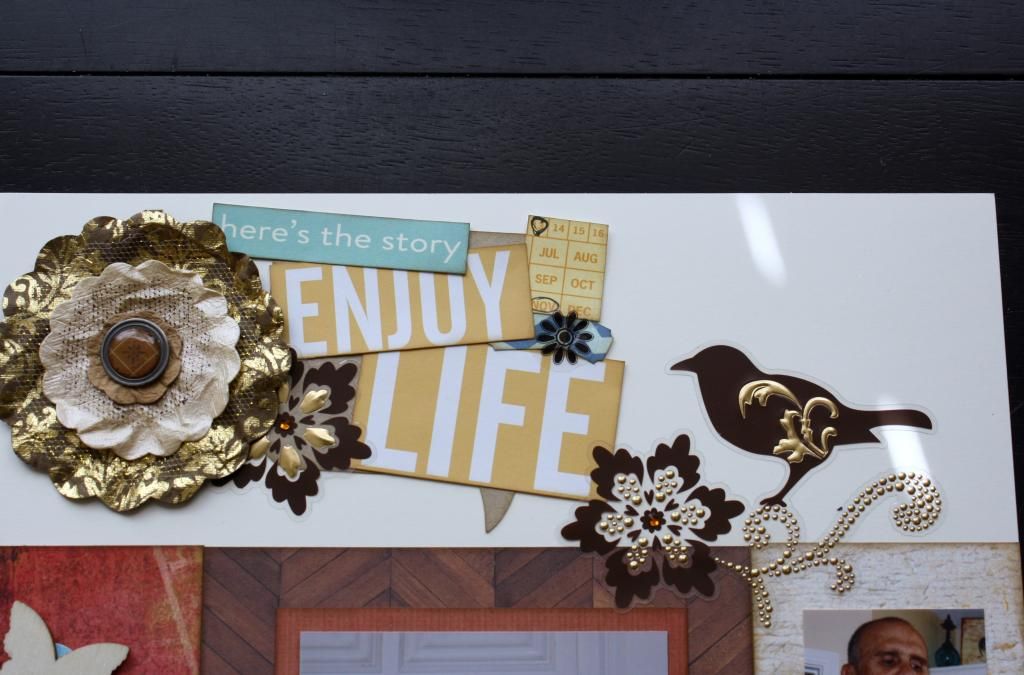 I finally used up those brown and gold stickers.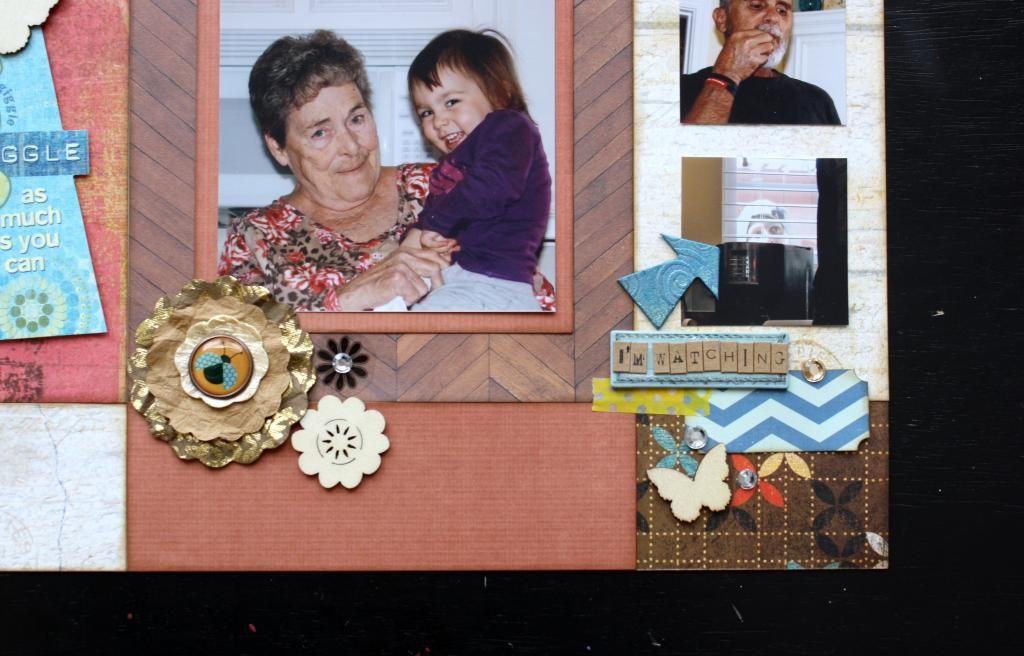 I used a 3x4 PL card from my stash to punch out the tickets here.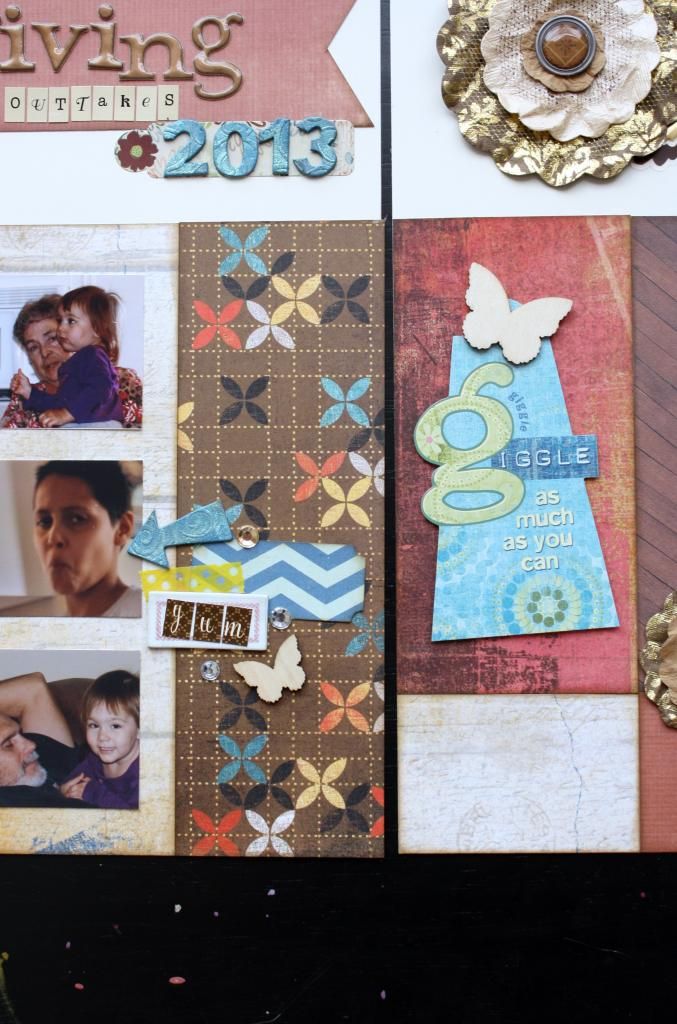 I did pop the blue sticker up some just to add a little interest to the page.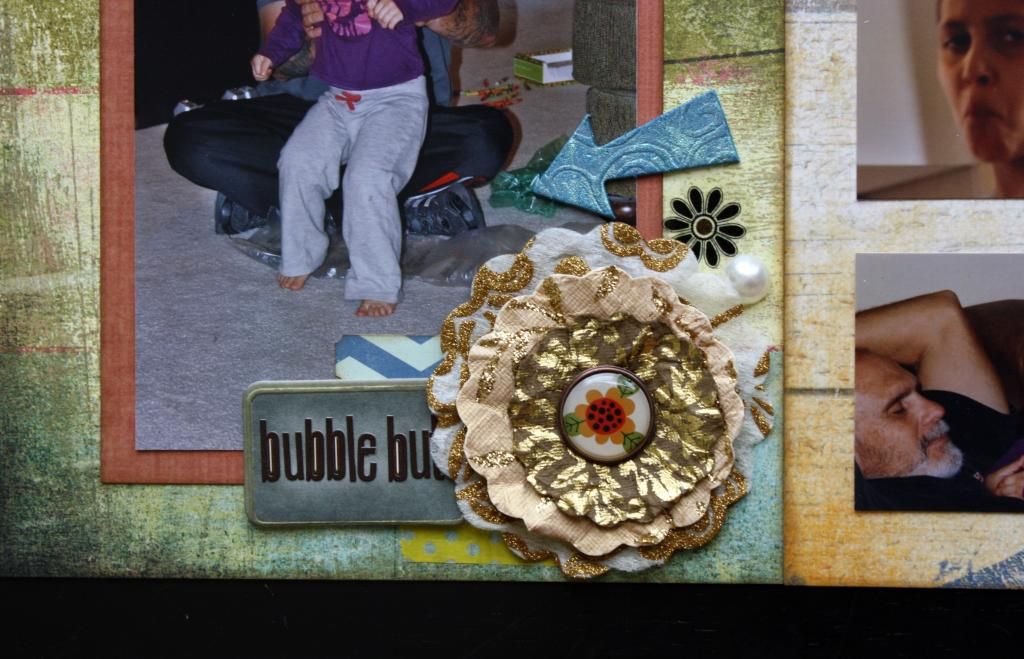 And finally I cut out some of the black flowers from a border sticker to add some black throughout the page.
Thanks for visiting my blog today!!!