I had an Allison Davis sketch layed out forever along with the photos! It was tucked neatly into my box of Christmas goodies that I keep out to make Christmas cards with year round. It was one of those that has the 12x12 on one side and the pocket page on the other side.
Now that school is over and I have been trying to get unfinished tasks completed I came across this sketch and photos and decided it was high time it all went together and this is what I created.
I shared this layout on a layout video share with my October 2014 CKC layout share here.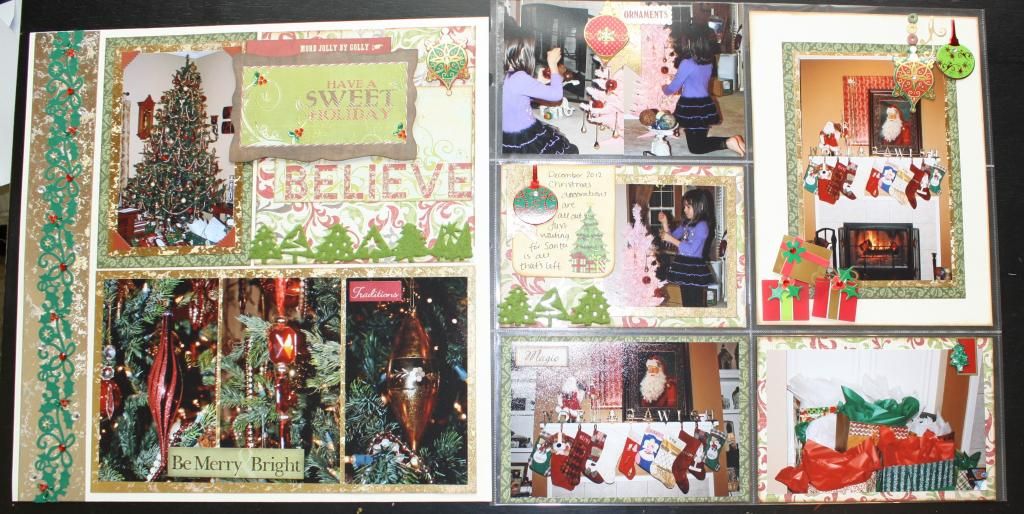 I love how this one came out. I don't think I have scrapped many, if any, of my Christmas photos since 2011. I really need to get busy and get some more of those done and into the kids albums so they can enjoy the memories.
Left side and just a few close ups of some of the ornaments on our Christmas tree.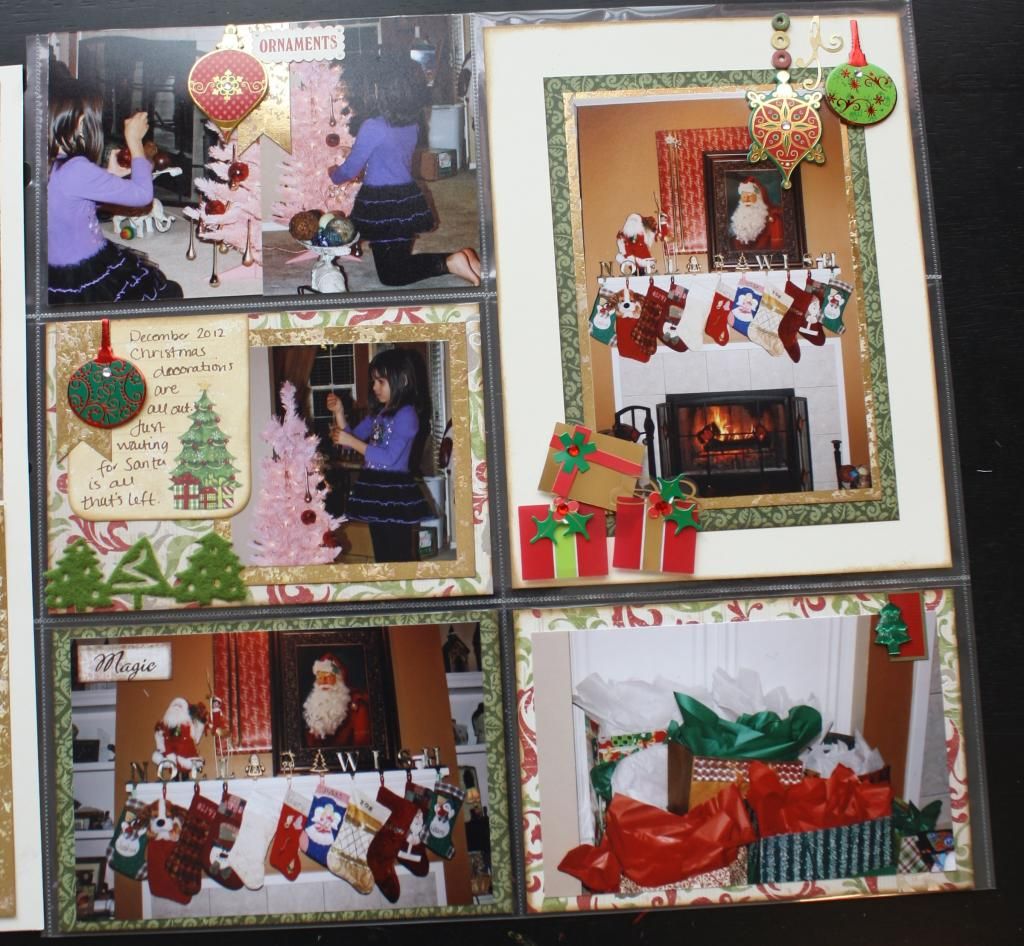 Right side with pocket pages. I didn't have a page with a 6x8 opening so I just created a small layout on cardstock and then glued it to the front of the page protector. I sure hope it stands up to the wear and tear my Christmas albums usually get.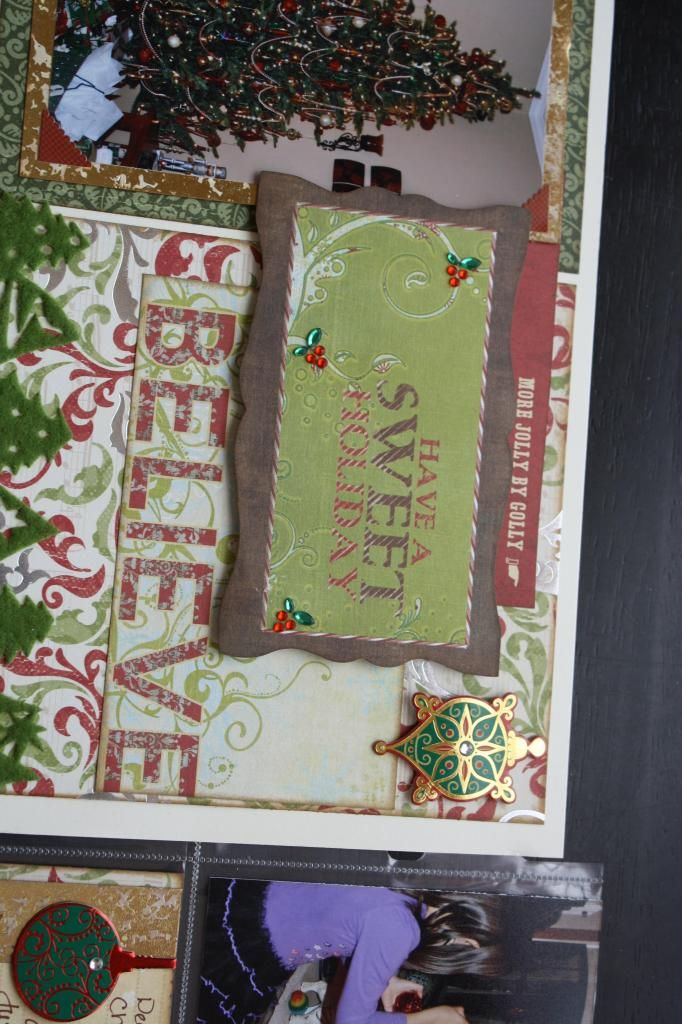 Sorry I didn't flip this, but I used some pre-printed embellishments to make the title. I also used a bit of a branding strip to the layout, can you find it?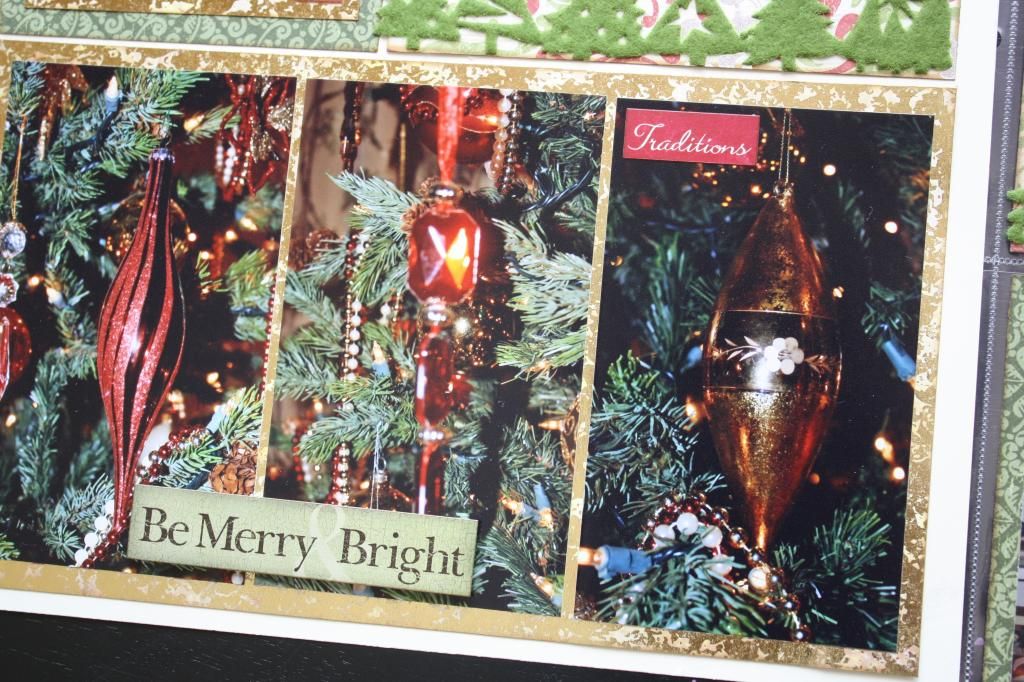 I love that golden paper behind these photos.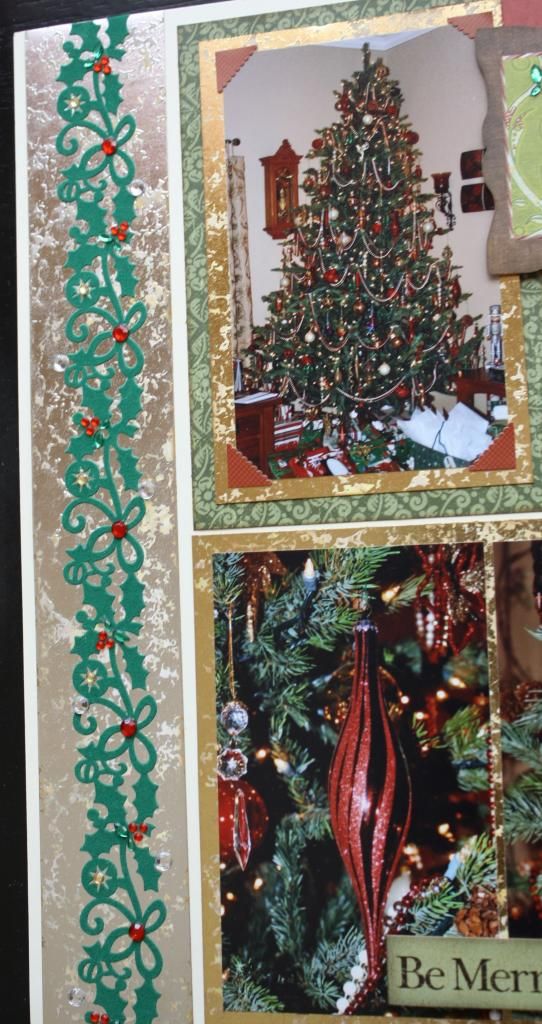 I love that I was able to use one of the felted banner strips that I've had for years on this layout. I hardly ever get rid of Christmas embellishments since I use them from year to year.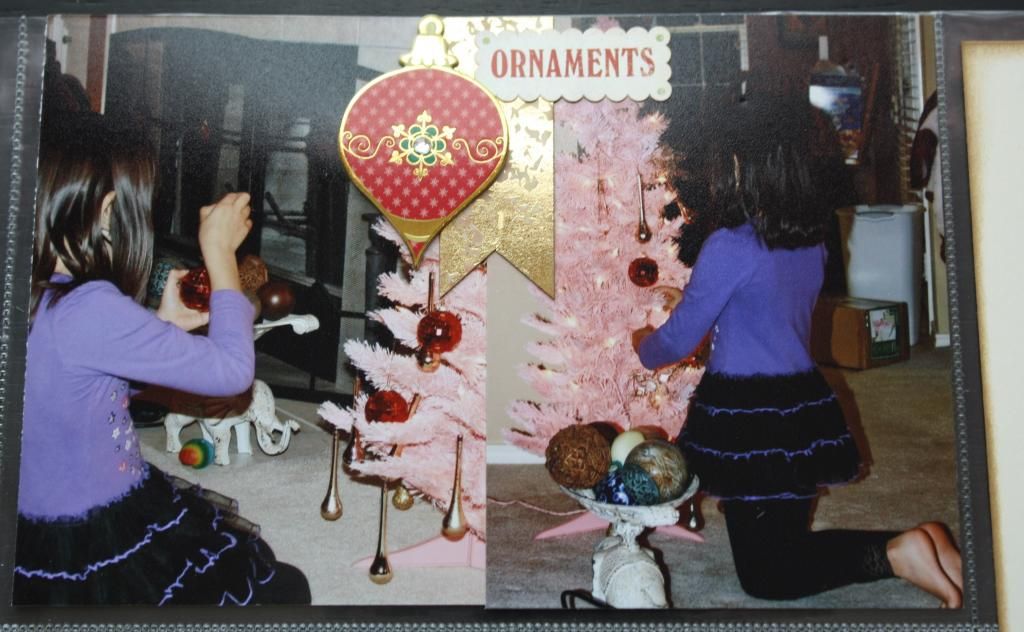 I used a bit of that lovely golden paper to make a banner between these to 3x4 photos along with a couple of stickers to add some extra interest.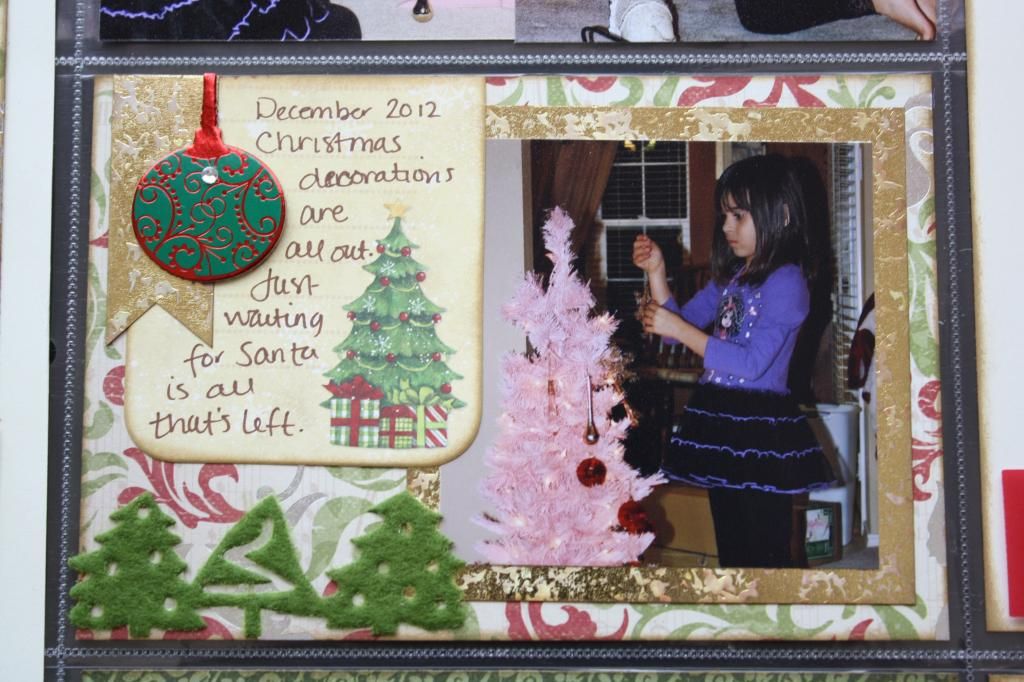 Another felted border strip got chopped up for this 4x6 layout.
Our holiday mantle was quite busy and didn't need much adornment on this 4x6 layout.
Same with the gifts, so colorful!!
This is the 6x8 and I love the effect it created, I had plenty of room to double mat the photo and add a few lovely embellishments!
I just love Allison Davis sketches and I especially love how this one came together!
Thanks for visiting my blog today!!!