Here's a layout that I made in November 2013, I love this layout and it currently still lives in my unfinished layout album waiting for the pictures that will one take reside here. This layout feels somewhat formal to me and I want to have photos that are more than just everyday photos for it. So here it is....
I have been in the mood to make some 2 page layouts recently after the re-emergence of
Allison Davis
. I love her 2 page sketches and I have all 8 of her sketch books.
I also love CTMH and I've been hoarding the Avonlea paper packs (one for cards and one for workshop on the go) that I bought last year. I decided to pull them out and see what I could create.
So here is the 2 page layout I created with the help of Allison Davis sketch book 8. For a full list of
supplies, please scroll to the bottom of this post.
I hate that I didn't catch this one before I posted it, awful lighting!
I included some velvet rub-ons that CTMH came out with last year and almost immediately discontinued. Why...? Because they suck! After I finished this layout the ones that were left (and there were lots) went into the trash!
I used a MME felt alpha for the title.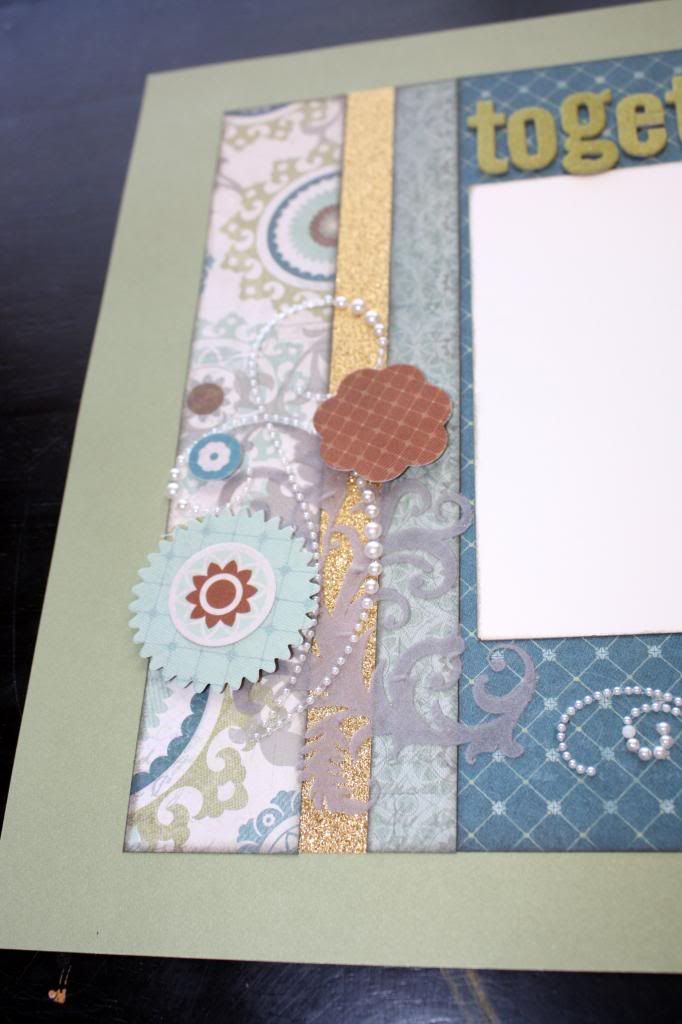 Here's a close up of the layering I did. I have the paper and glitter ribbon down, then I adhered the velvet rub-on over that, topped it with a pearl flourish and then scattered some canvas embellishments around.
I cut apart the Want 2 Scrap pearl flourish border and used part on the top and part on the bottom.
More layering here.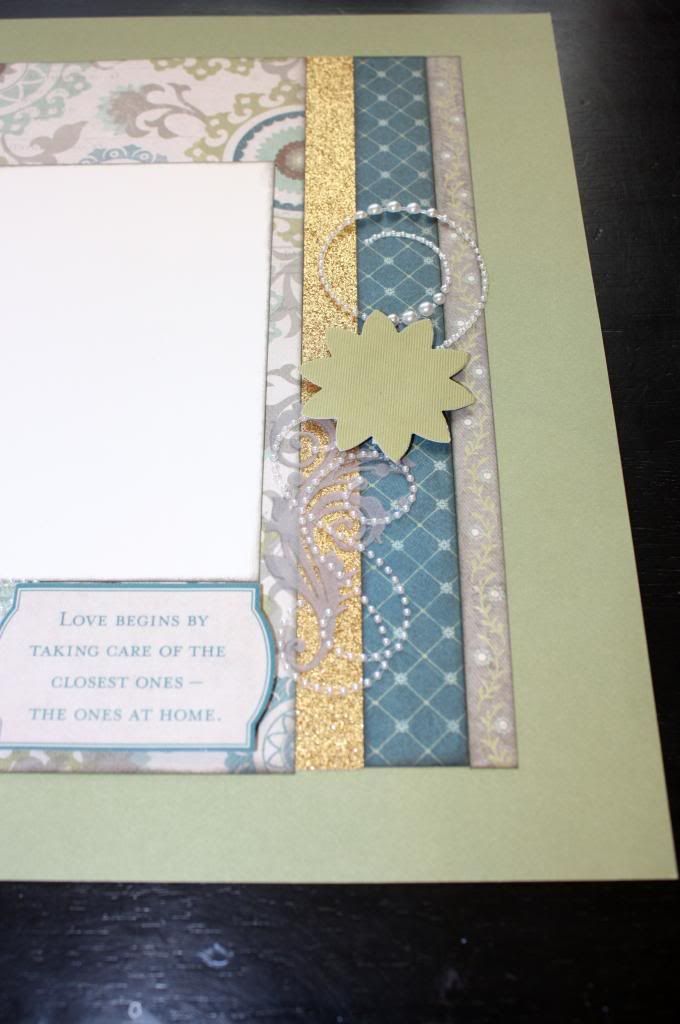 And more layering up the side.
Supplies: CTMH--Olive cardstock, colonial white cardstock, Avonlea pattern paper, Avonlea compliment canvas sheets, parlor velvet rub-ons, opaques pearl flourish, cocoa ink, Recollections gold glitter tape, MME lush green felt alpha, Want 2 Scrap flourish, Allison Davis Sketch Book 8 (5 photo)
Thanks for visiting my blog today!!!