Hi Friends,
I finally got to the end of my stack of photos, or at least the ones I planned to scrap anyway but I still had tons and tons left of my October Splendor of Nature CKC kit so I made up some unfinished layouts that will become cheaters once I add photos. I'll share the unfinished layouts here and again when I add photos to them. For now, these layouts will go into my unfinished layout album to wait.
Here are the first 2...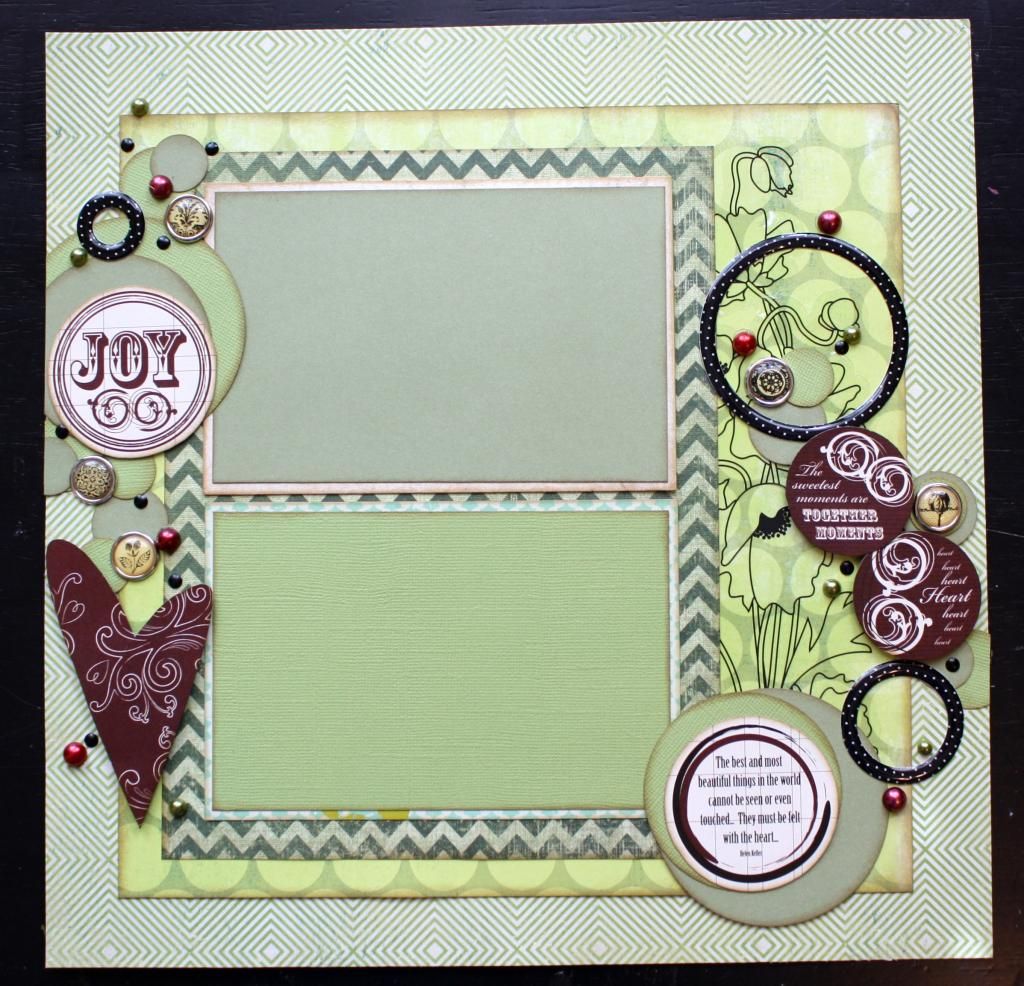 I used the current months pagemaps sketches to complete this layout.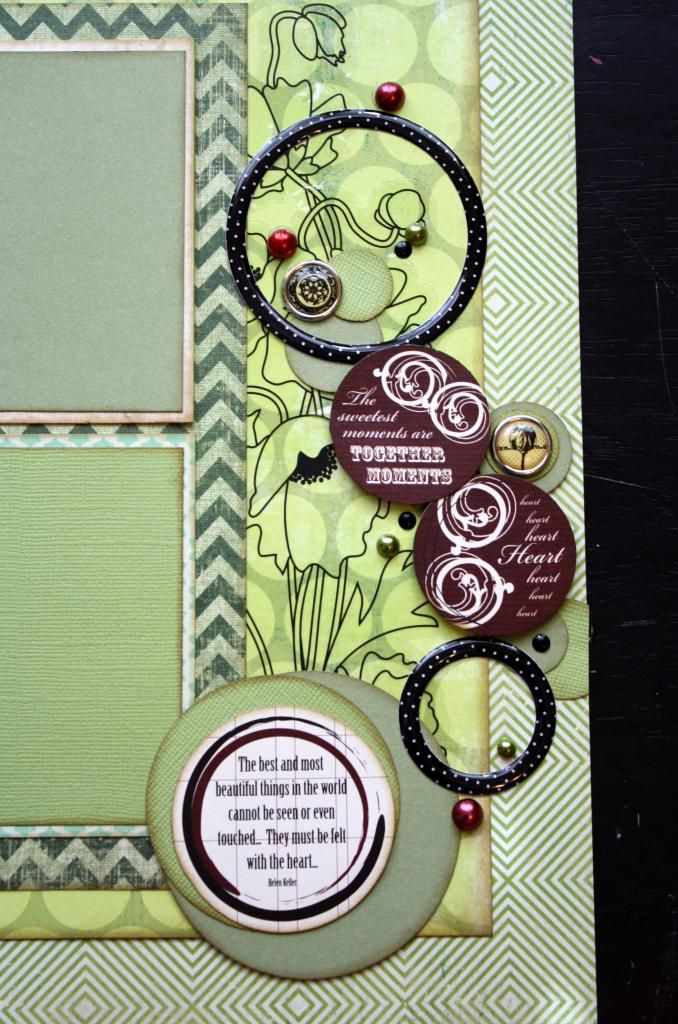 I was finally able to use those black epoxy polka dot circles! Yah Me!!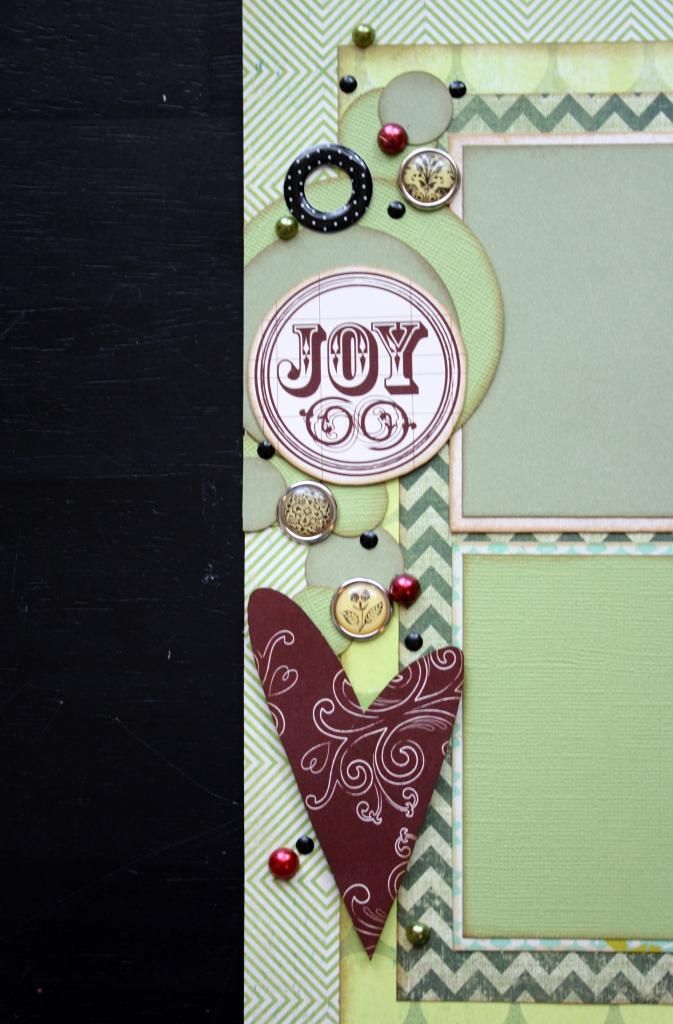 I also used several circle punches to make all the cardstock circles on this layout.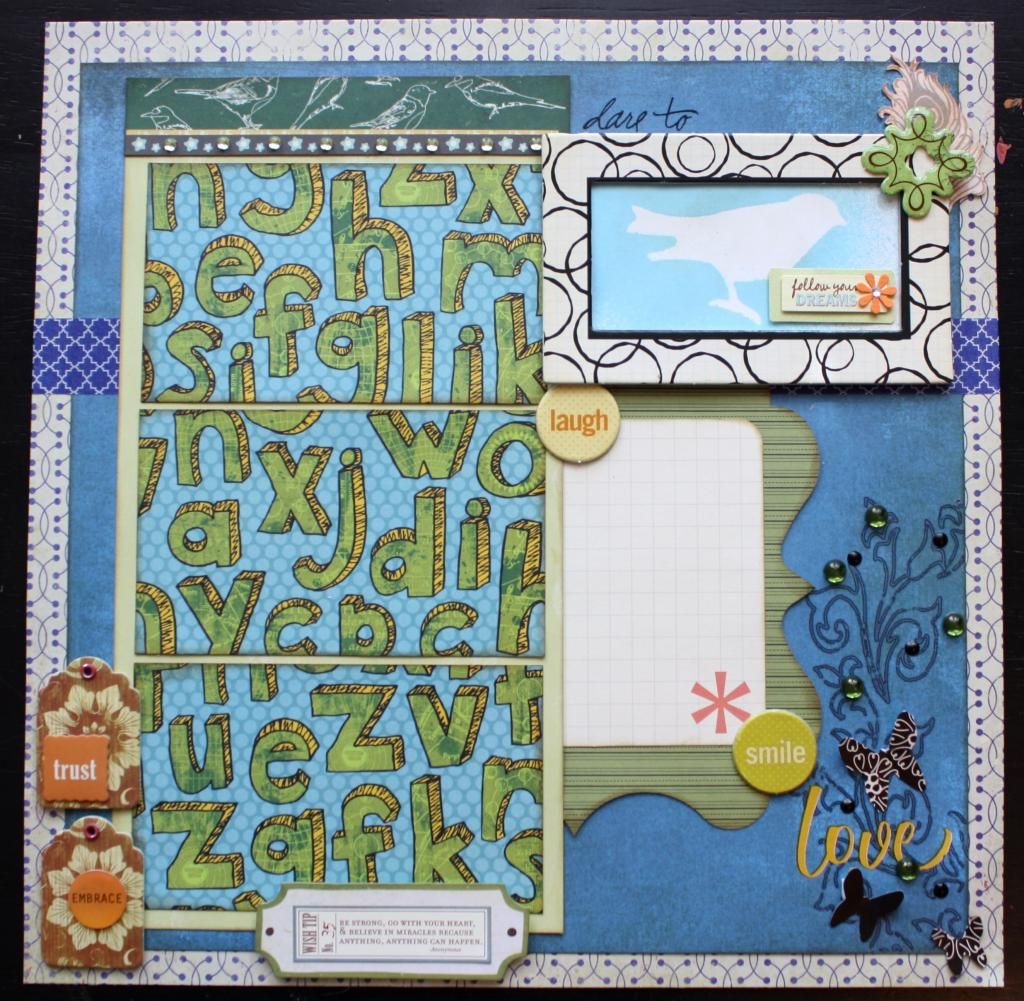 I also used an October 2014 pagemaps sketch to complete this layout.
I layered a bird chipboard piece on a 3 x 4 PL piece to spray color it and loved the negative space, so I decided to use it on this page.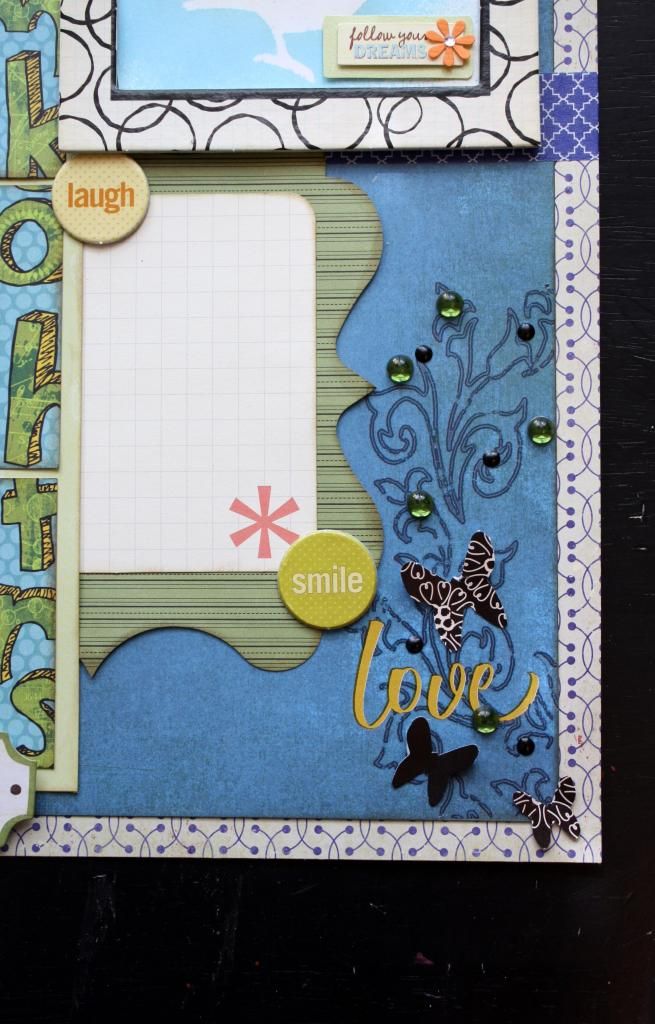 I started with a rub on flourish on the blue paper and then layered brads and bling along with the rub on word love and some punch out butterflies.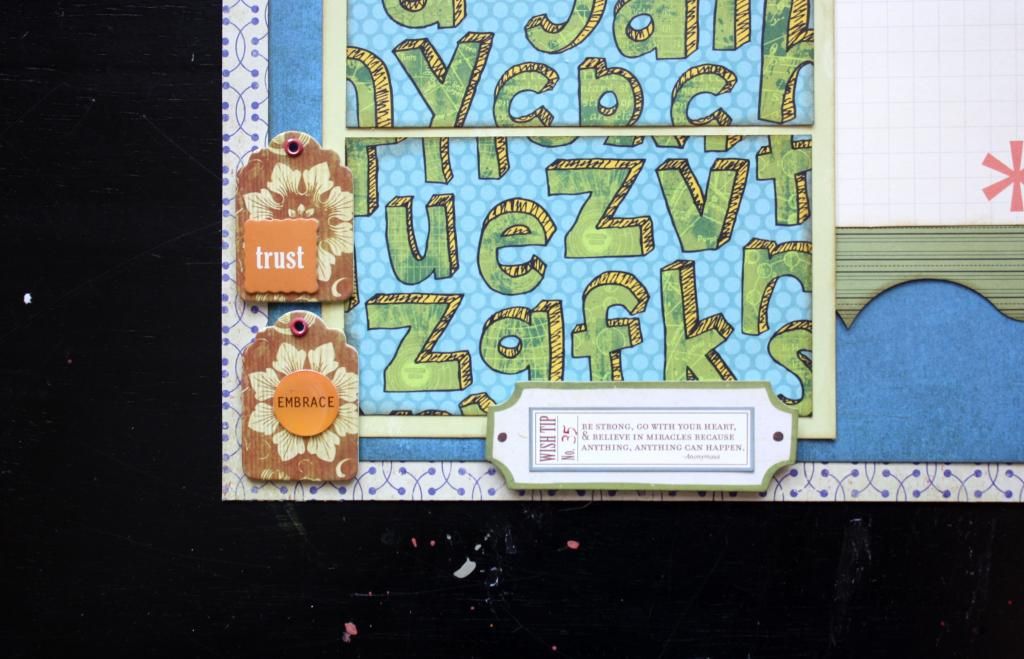 I glad that I finally got some use out of this letter paper, it's been in my stash for years and I didn't know if I would ever get it used!
There's just a little sliver of border strip paper under the bird paper and I jazzed it up with some bling.
Thanks for visiting my blog today!