Here's another Christmas layout from 2012, I don't think I'm going to get caught up to 2014 this year but that's ok, it just means that I will have more photos to scrap before Christmas next year.
I was inspired to create this layout by a sketch from Pagemaps June 2010, does anyone else print out their sketches every month to keep on hand?
The small letter stickers are from the sticker sheet I added in from Teresa Collins, can you tell where I had to Frankenstein a letter?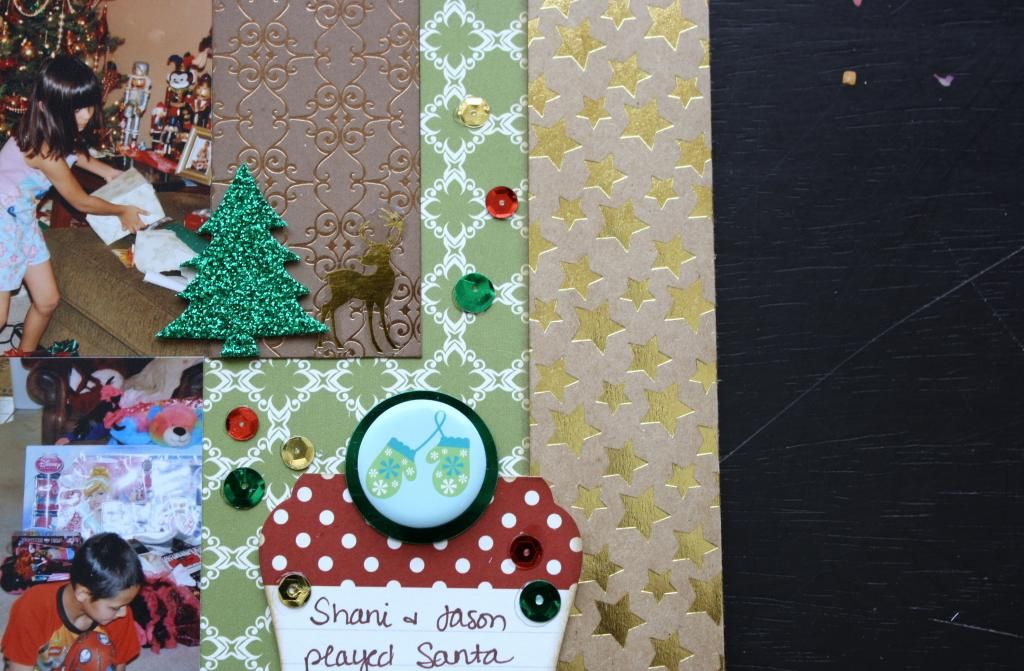 I love that I was able to add more of the gold reindeer to this page and also another of those JC Penny's flair.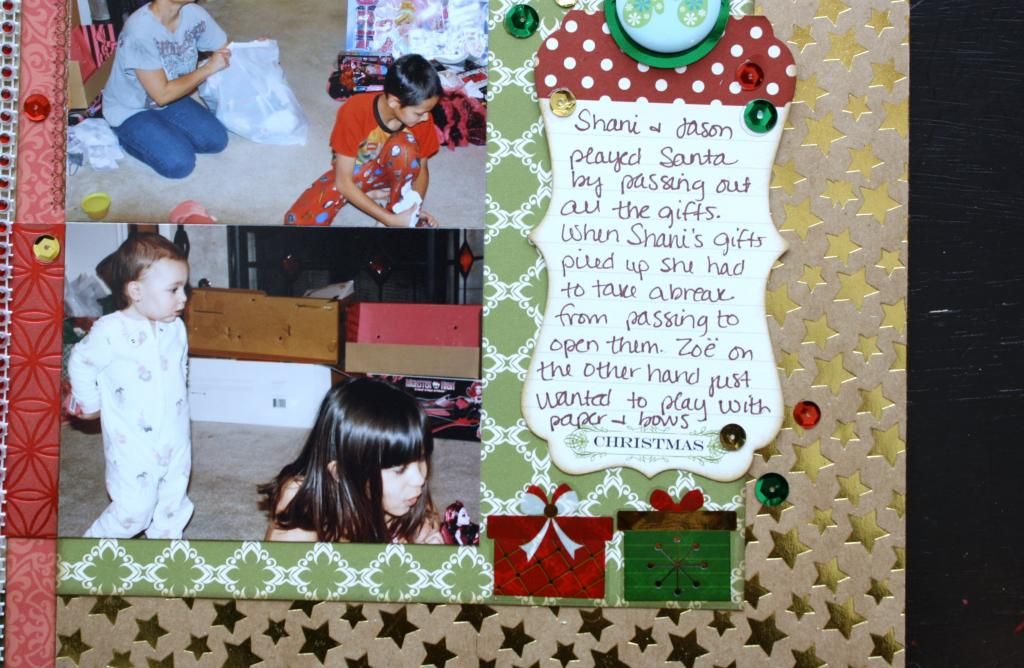 The journal spot on this page is the last one in the embellishment pile, but I think there is actually one more on the punch out page from Teresa Collins.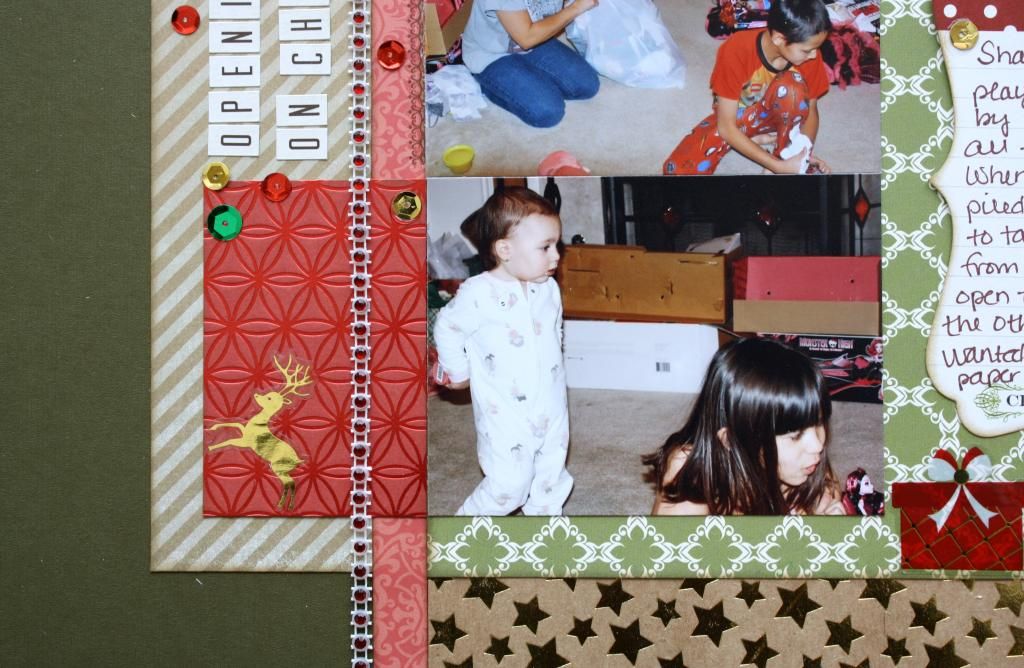 I cut another bit off the bling roll and added it to this layout. I'm nearly at the end of the roll that I added to the embellishment pile.
Thanks for visiting my blog today!!