I went to a scrapbooking retreat in 2013 that was sponsored by a SU representative. For the price of the retreat we were given some SU product and in that was a card kit. I made some up at the retreat and then promptly put the rest away and forgot all about them...untill I was cleaning off my scrap room table several weeks ago getting ready to go on vacation. I found the leftover and took them with me on vacation to finish them off.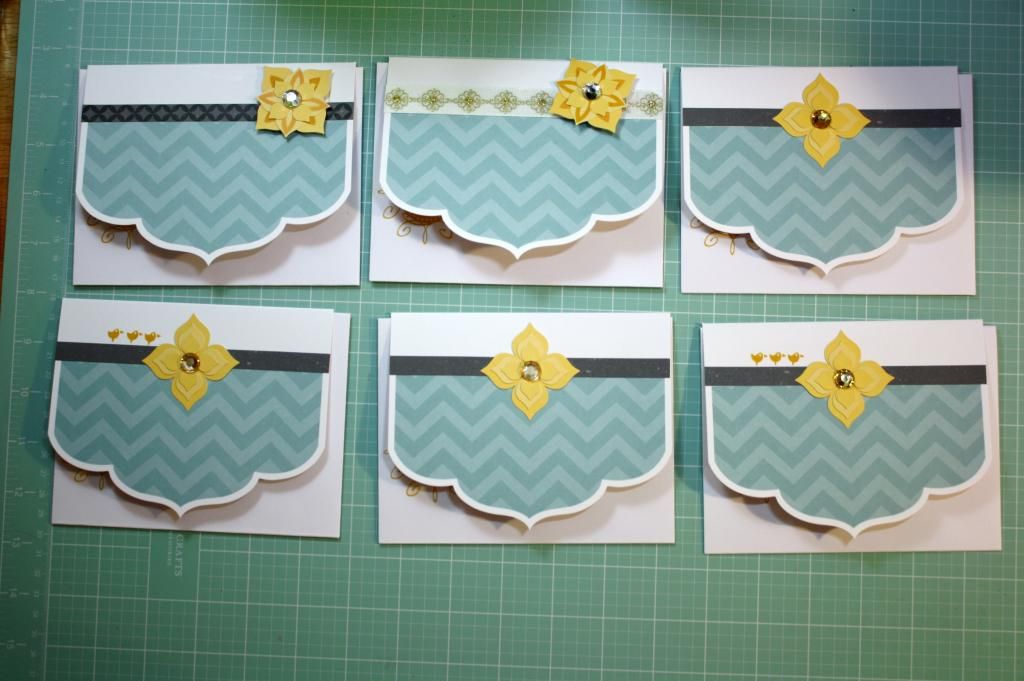 I dressed them up with some stamps, bling and even fabric tape and got them ready for birthday giving. No close ups of the inside or the envelopes but, be assured, I did stamp on the inside and the envelopes.
Thanks for visiting my blog today!!!