I don't have any new Christmas cards to share today so I am showing you some that I made a while ago using my April 2014 CKC kit.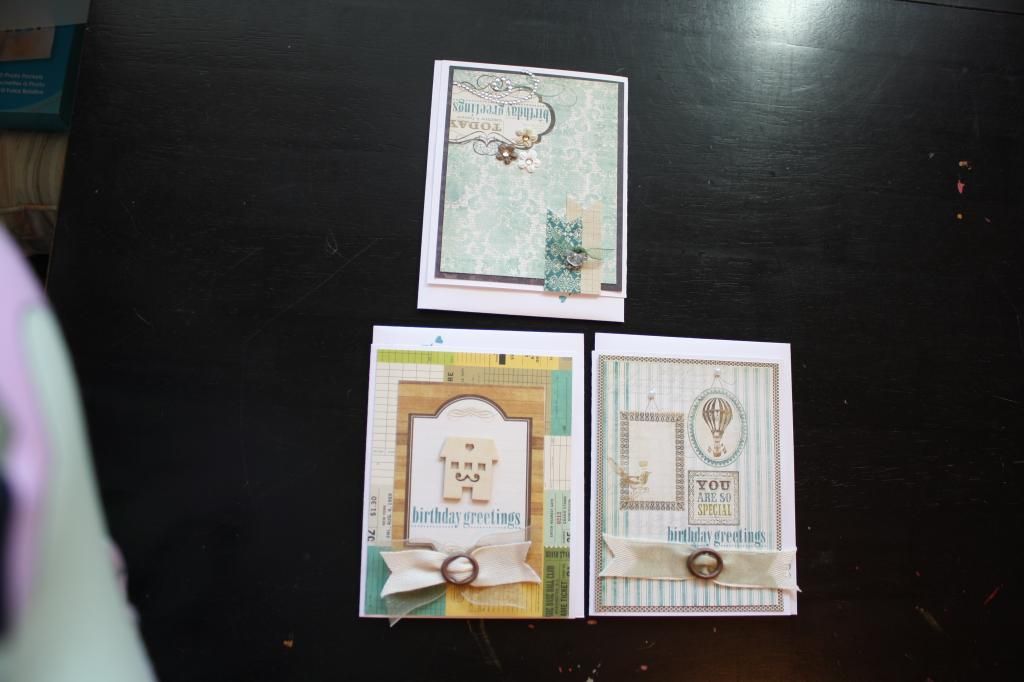 Sorry about the lousy photos, I had some issues with the camera and when I tried to edit later I couldn't change the photos. Not sure what is going on with it!
I used tons of random bits from the April kit to make these cards.
I love when I can use really old embellishments like this old belt buckle.
I used scraps of paper and even cut aparts to make these cards.
All the ink and stamps are from CTMH.
Thanks for visiting my blog today!