For this throwback Sunday I am sharing a layout from my April 2014 CKC. I worked on this kit from May through August this year so I'm not really sure when I actually made it.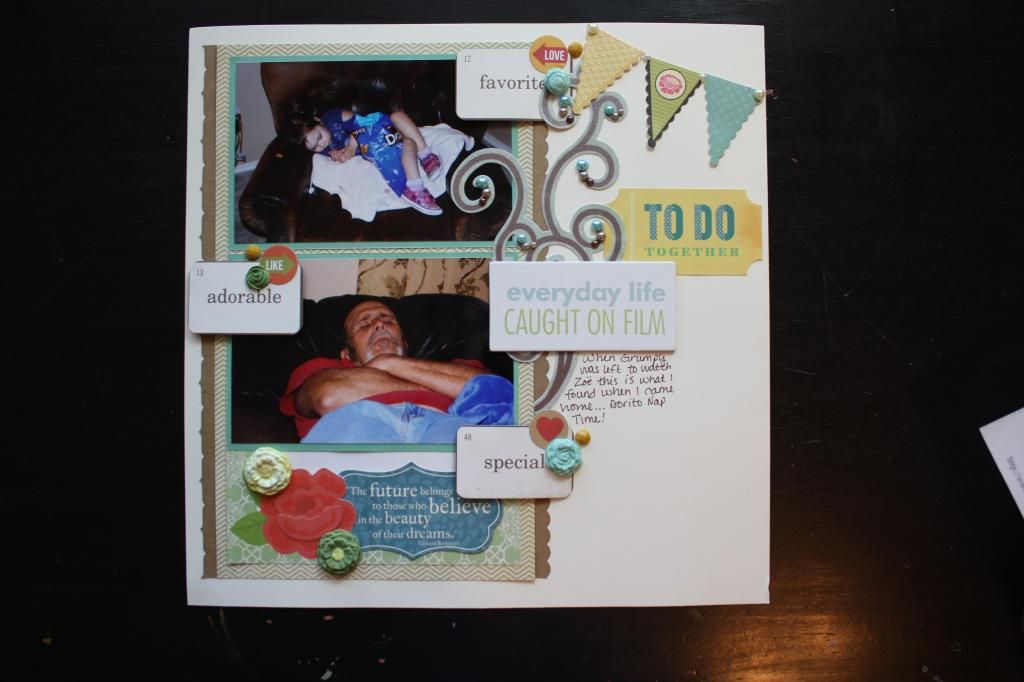 This is what happens when you leave Mr. Gulley to watch his grandee....a Dorito's nap! I used Sketch 32:08.08.13 from Shimelle.com.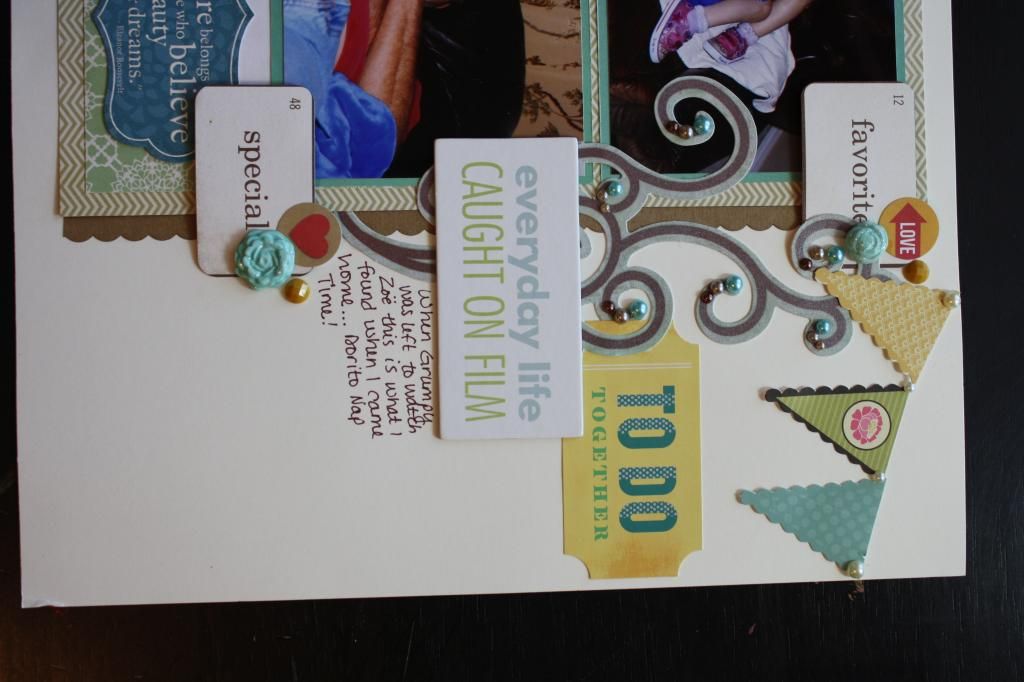 Love the bits of chipboard, stickers and pearls on this layout.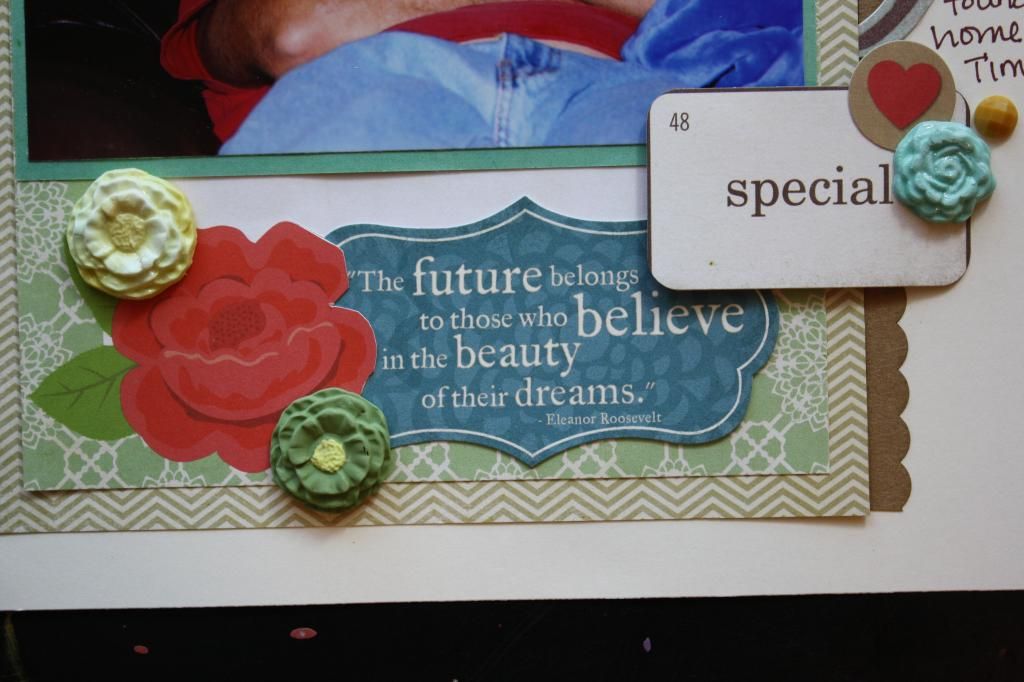 This quote is from a CTMH kit from many years ago. I just kept holding onto it hoping that I would finally use it and I did!
I was able to cut apart a whole sheet of these words and I got tons and tons of use from them on lots of the layouts from this kit.
Thanks for visiting my blog today!!